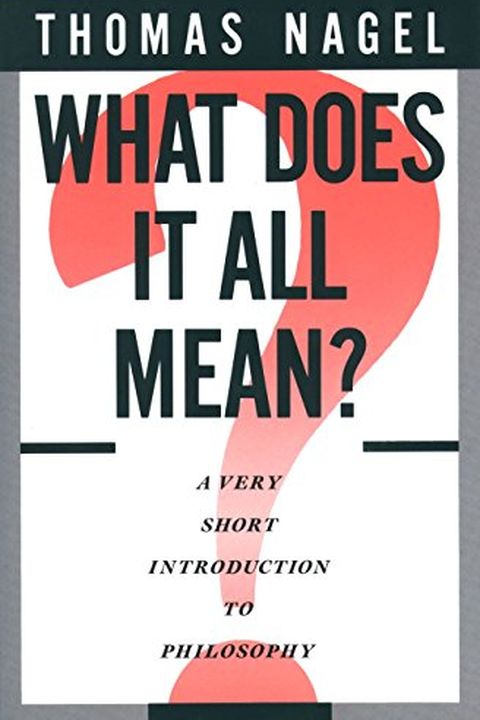 What Does It All Mean?
A Very Short Introduction to Philosophy
Thomas Nagel
In this cogent and accessible introduction to philosophy, the distinguished author of Mortal Questions and The View From Nowhere sets forth the central problems of philosophical inquiry for the beginning student. Arguing that the best way to learn about philosophy is to think about its questions directly, Thomas Nagel considers possible solutions t...
Publish Date
1987-10-15T00:00:00.000Z
1987-10-15T00:00:00.000Z
Recommendations
Which are the best short philosophy books? I like Thomas Nagel's What Does It All Mean? I guess Wittgenstein's Tractatus counts as short too - not many words, lots of blank spaces (where everything important resides).     
–
source