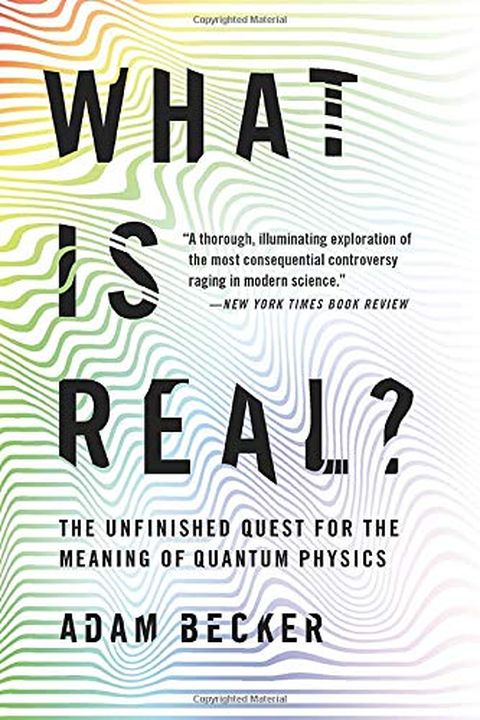 What Is Real?
The Unfinished Quest for the Meaning of Quantum Physics
Adam Becker
"A thorough, illuminating exploration of the most consequential controversy raging in modern science." --New York Times Book ReviewEvery physicist agrees quantum mechanics is among humanity's finest scientific achievements. But ask what it means, and the result will be a brawl. For a century, most physicists have followed Niels Bohr's solipsistic a...
Publish Date
2019-09-03T00:00:00.000Z
2019-09-03T00:00:00.000Z
First Published in 2018
Recommendations
This great podcast from @seanmcarroll talking to David Albert about the measurement problem in Quantum Mechanics introduced me to a terrific book - What is Real? by Adam Becker. It's fascinating on the history of QM, Bell's theorem, Many Worlds ....     
–
source
I finished "What is Real?" by Adam Becker. It described a history of Interpretation of Quantum Mechanics. I have read several books on this subject, but this is the best one.     
–
source