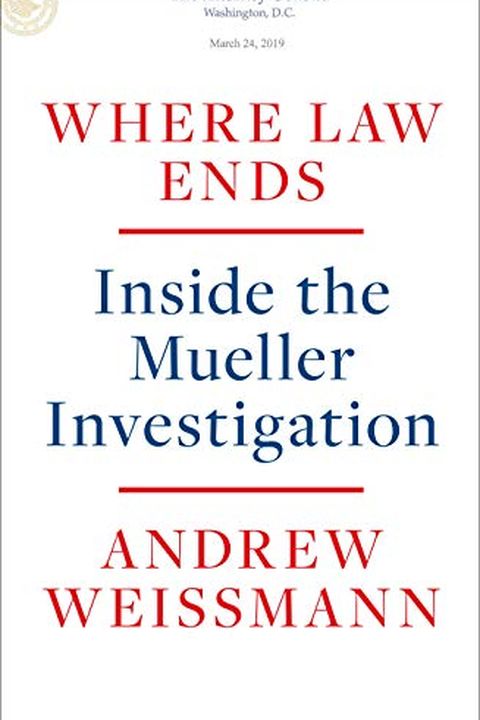 Where Law Ends
Inside the Mueller Investigation
Andrew Weissmann
In the first and only inside account of the Mueller investigation, one of the special counsel's most trusted prosecutors breaks his silence on the team's history-making search for the truth, their painstaking deliberations and costly mistakes, and Trump's unprecedented efforts to stifle their report."WHERE LAW ENDS TYRANNY BEGINS"--John Locke, insc...
Publish Date
2020-09-29T00:00:00.000Z
2020-09-29T00:00:00.000Z
Recommendations
I remember all the people yelling at me that I was wrong to state the obvious - that Mueller failed us. I hope you all read this book.     
–
source