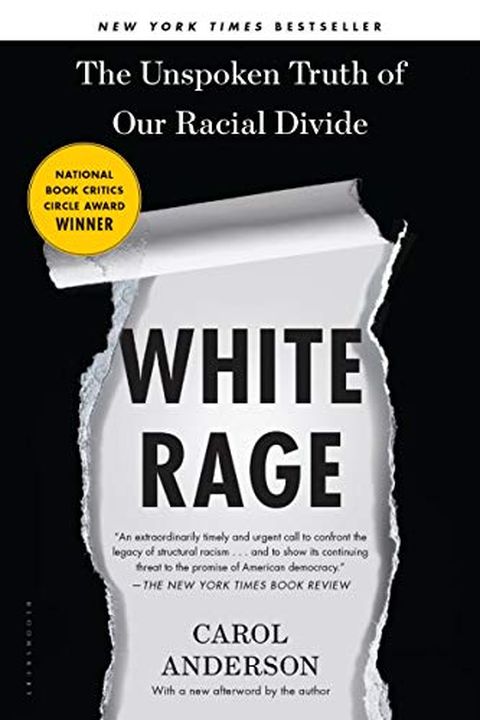 White Rage
Carol Anderson
From the Civil War to our combustible present, acclaimed historian Carol Anderson reframes our continuing conversation about race, chronicling the powerful forces opposed to black progress in America.As Ferguson, Missouri, erupted in August 2014, and media commentators across the ideological spectrum referred to the angry response of African Americ...
Publish Date
2017-09-05T00:00:00.000Z
2017-09-05T00:00:00.000Z
Recommendations
When folk say 'listen to Black women,' it's no joke y'all, and exactly right. As exhibits A-C, the 3 best books written on race/racism in the last several years were written by Black women: White Rage by @ProfCAnderson, Caste by @Isabelwilkerson and now, Mediocre, by @IjeomaOluo     
–
source
@samjcil @MindaHarts @bossy_britt @ProfCAnderson This book is so good!     
–
source