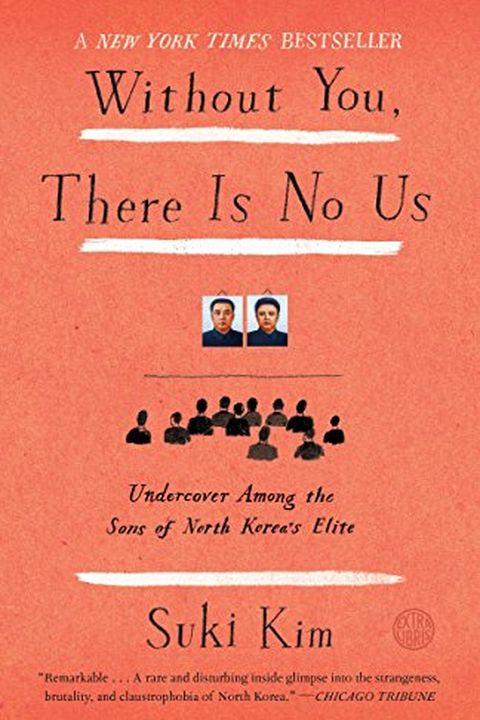 Without You, There Is No Us
Undercover Among the Sons of North Korea's Elite
Suki Kim
This memoir follows Suki Kim as she teaches English to the sons of North Korea's ruling class during the last six months of Kim Jong-il's reign. The students march daily, praising Kim Jong-il, and Suki learns the tune. She accepts a job teaching at Pyongyang University of Science and Technology and struggles to teach her students under the watchful eye of the regime. Suki feels lonely and claustrophobic as she shares meals with her pupils and must hide her notes and photographs. This book offers a rare glimpse into the world's most unknowable country and the privileged young men she calls "soldiers and slaves."
Publish Date
2014-10-14T00:00:00.000Z
2014-10-14T00:00:00.000Z
Recommendations
It's like no other book I've ever read. It's a look into a society and culture objectively, yet humanizing, terrifying, amazing     
–
source
2 books I love: Without You, There Is No Us, by Suki Kim. Billy Martin: Baseball's Flawed Genius, by Bill Pennington.     
–
source