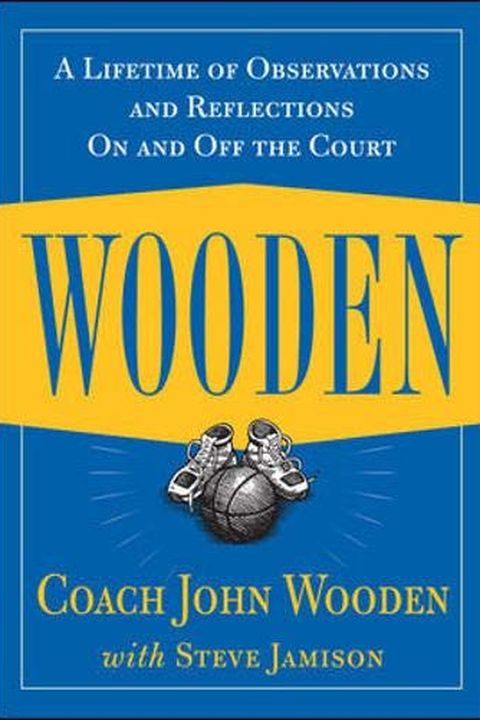 Wooden
A Lifetime of Observations and Reflections On and Off the Court
John Wooden
NATIONAL BESTSELLER"I am just a common man who is true to his beliefs."--John Wooden Evoking days gone by when coaches were respected as much for their off-court performances as for their success on the court, Wooden presents the timeless wisdom of legendary basketball coach John Wooden.In honest and telling passages about virtually every aspect of...
Publish Date
1997-04-22T00:00:00.000Z
1997-04-22T00:00:00.000Z
Recommendations
The book is called "Wooden" I'm putting it down. I think it's to be digested slowly. I'm in inspiration overload.     
–
source
A few of my favorite books .... Reading is one of my favorite pastimes. It's so great to get outside my head for...     
–
source
One of my absolute favorites. Wooden's approach to training resonates a lot with me and my coach.     
–
source