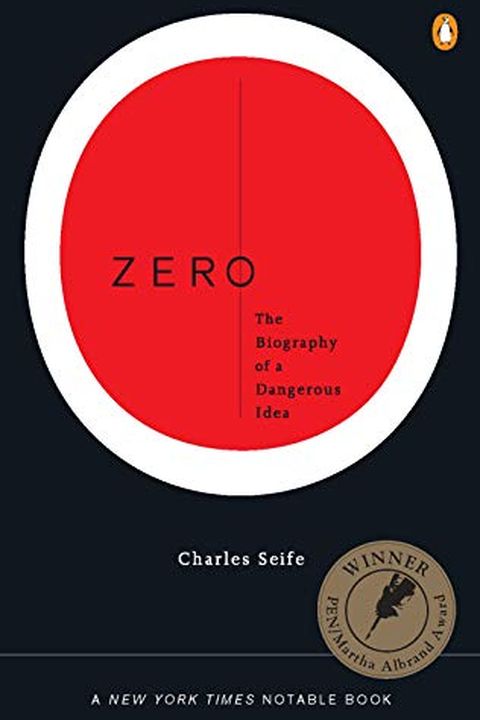 Zero
The Biography of a Dangerous Idea
Charles Seife
From its birth as a philosophical concept in the East to its eventual acceptance in the West, the power of zero has a fascinating and controversial history. Zero was once considered demonic, but it ultimately became the foundation of mathematics. Today, zero continues to be a crucial element in the search for the theory of everything. Zero is a witty and enlightening exploration of the quirkiest number in the universe and a great paradox of human thought.
Publish Date
2000-02-07T00:00:00.000Z
2000-02-07T00:00:00.000Z
Recommendations
Brunelleschi's Dome by Ross King Zero by @cgseife Examining Tuskegee by Susan Reverb The Physics of the Buffyverse by @JenLucPiquant     
–
source
Chronicles how hard it was for humanity to come up with and hold onto the concept of zero. No zero, no math. No zero, no engineering. No zero, no modern world as we know it...     
–
source