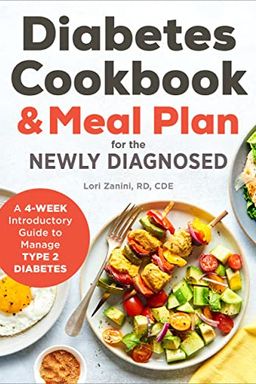 Find new ways to manage type 2 diabetes with this cookbook and meal plan that provides a 4-week guide to help you take control of your diet. Designed specifically for those who are newly diagnosed, it features over 100 simple and delicious recipes with labels such as Gluten-free, Vegetarian, and Nut-free. With current information on type 2 diabetes and customizable meal plans, you'll be able to build healthy eating habits that will last a lifetime.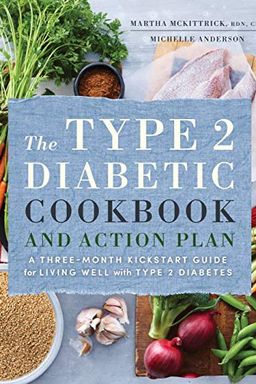 A comprehensive diabetic cookbook packed with easy-to-follow recipes and meal plans for type 2 diabetes management. Written by a registered dietician and certified diabetes instructor with over 20 years of experience, this cookbook provides personalized nutrition plans for patients with complex medical needs. Discover how to make smarter food choices and receive day-to-day support with this practical and holistic approach to diabetes management. Enjoy delicious recipes like Lemon Blueberry Muffins, One-Pot Roast Chicken Dinner, Mediterranean Steak Sandwiches, and more.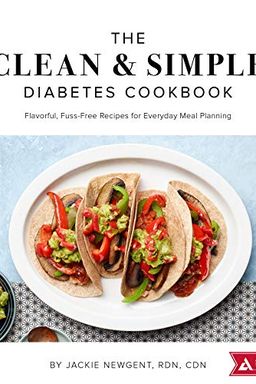 Discover the secrets to simple, home-cooking for healthier eating and diabetes management in The Clean & Simple Diabetes Cookbook. This cookbook provides everything you need to kickstart your clean-eating lifestyle, from essential cooking tips and grocery shopping guides to step-by-step meal planning and prep. With over 100 easy-to-follow recipes using fresh, whole ingredients, these dishes are designed for simplicity and minimal prep time. From Mason Jar Sesame Chicken Salad to Flourless Peanut Butter Cookies, this cookbook has something for every taste bud. Eat clean without the hassle, with The Clean & Simple Diabetes Cookbook.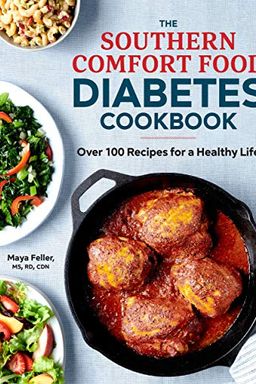 Indulge in classic Southern comfort foods with a diabetes-conscious twist in this cookbook. Discover over 100 flavorful variations on dishes like fried chicken and mac and cheese, made with substitutions like alternative grains and flours. Each recipe follows ADA guidelines and includes nutrition information. Learn how to make your own rubs, sauces, and seasonings, and get tips on proper serving sizes. With this cookbook, you can have your favorite Southern dishes without compromising your health.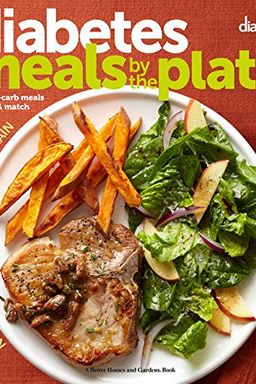 This innovative cookbook provides 90 delicious and diabetes-friendly meals that are easy to plan and prepare. Using the Plate Method, meals are composed of half nonstarchy vegetables, a quarter protein, and a quarter starch. With a clever graphic layout, the book makes it simple to enjoy perfectly portioned plates. All meals included are 500 calories or less, and two additional chapters offer simple sides and desserts.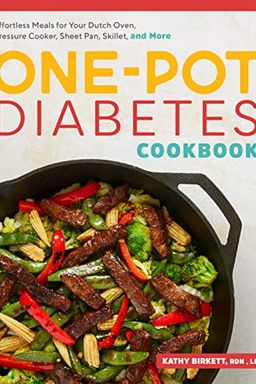 Manage your diabetes and feed your family with The One-Pot Diabetic Cookbook. Featuring delicious and balanced recipes that can be prepared in only one pot or bowl, this cookbook offers convenience, simplicity, and nutrition for those living with diabetes. With minimal ingredients that are easy to find at the grocery store, as well as tips and advice about diabetes management, this cookbook is perfect for those looking to simplify their meal preparation and improve their health. Try fan-favorite recipes like Steak Fajitas, One-Pot Beef and Veggie Lasagna, and Slow-Cooked Seafood Chowder.
Comfort foods are a staple of our diets, but with diabetes, it can seem like those days are long gone. Robyn Webb's cookbook proves that diabetes-friendly meals can still be savory, flavorful, and satisfying! This go-to collection of updated classics features easy and nutritious recipes that will please everyone in the family. With tips and time-saving advice, this book will make meal planning a breeze. Don't sacrifice flavor for health – enjoy the foods you love with The American Diabetes Association Diabetes Comfort Food Cookbook.
Discover delicious recipes for managing blood sugar levels in the Easy Diabetic Cookbook. Written by a registered dietician nutritionist with Type 1 diabetes, this resource includes healthy recipes that balance carbs, fiber, fats, and proteins. From breakfast to dinner to dessert, diabetics can enjoy their favorite foods while regulating blood sugar levels. With expert tips for managing diabetes through food and lifestyle changes, this comprehensive cookbook provides a new approach to positively managing the condition.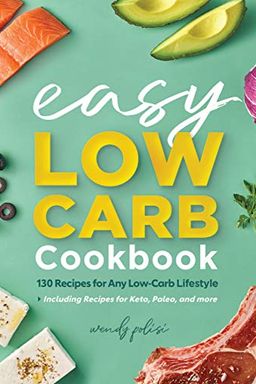 Discover a low carb cookbook with 130 recipes for keto, paleo, and beyond. This book offers simple and flavorful recipes that use affordable, everyday ingredients and require minimal prep time. Enjoy meals like Almond Flour Pancakes, Steak with Herb Butter, and Maple Cheesecake without all the carbs, time-consuming prep, and hard-to-find ingredients. With helpful labels and tips, you can explore recipes labeled by convenience—including 30-minute, 5-ingredient, no-cook, and one-pot meals—plus nutritional info and tips for making the recipes even easier. Cut carbs the easy way with this standout low carb cookbook.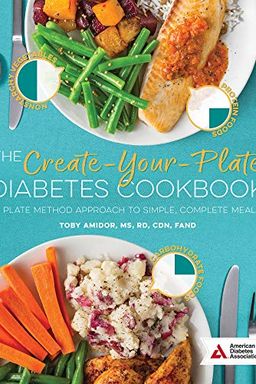 Effortlessly plan diabetes-friendly meals with The Create-Your-Plate Diabetes Cookbook. The Diabetes Plate Method simplifies meal planning with perfectly-portioned plates, no counting or measuring required. Discover over 125 mix-and-match recipes for breakfast, lunch, dinner, and snacks that are delicious and nutritious. This must-have cookbook also includes a step-by-step guide to the Diabetes Plate Method, a one-week meal plan, and more. Designed in accordance with American Diabetes Association nutrition guidelines, this book is the perfect resource for those managing diabetes or looking to adopt a healthier lifestyle.
Cooking for Latinos with Diabetes (Cocinando Para Latinos Con Diabetes), 3rd Edition by Olga V. Fusté MS RD CDE
Indian Cuisine Diabetes Cookbook by May Abraham Fridel
The All-Natural Diabetes Cookbook by Jackie Newgent R. D.