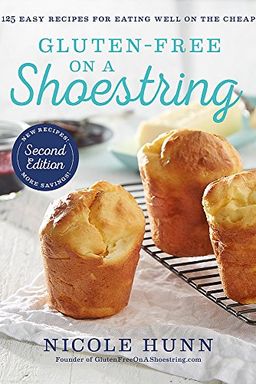 "Gluten-Free on a Shoestring" offers 125 tried-and-true, inexpensive gluten-free recipes - plus fifteen brand new recipes! - for dinners, desserts, comfort foods, and more. Nicole Hunn's top money-saving secrets, meal planning strategies, and pantry-stocking tips make eating gluten-free easy and affordable. Whether you're on a grain-free or paleo diet, have celiac disease, or just want to save money, this is the go-to guide for eating well without breaking the bank.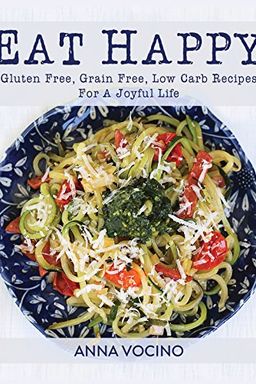 154 delicious grain-free, gluten-free recipes that are also free of any processed sugars. From meats to desserts, there's something for everyone. If you're low carb, paleo, or looking to avoid autoimmune issues, Eat Happy has got you covered. Author Anna Vocino's weight gain led her to adopt a new eating style coined as NSNG, which focuses on No Sugars No Grains. By following this lifestyle, Anna's inflammation due to celiac eventually calmed down, and she learned what it means to be truly happy about food. Anna's recipes are easy to make, delicious, and so satisfying, you won't even know you're eating healthy. From rich chocolate pots to cauliflower-based dishes like tater tots and shepherd's pie, Eat Happy offers low carb comfort foods that'll please the entire family.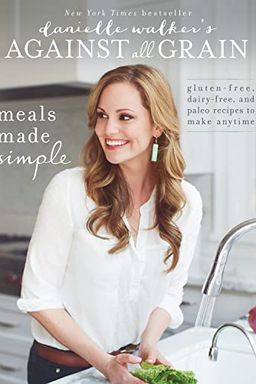 Discover a collection of over 100 gluten-free, dairy-free, and Paleo-friendly recipes in Meals Made Simple, the sophomore cookbook from beloved food blogger and New York Times bestselling author. Danielle Walker shares her inspiring journey of transforming her health through diet in this lemons-to-lemonade story. With eight weeks' worth of dinner ideas, full shopping lists, and tips for using up leftovers, the vibrant flavors and colors in these grain-free dishes will add delight to any meal. Features include make-ahead options, nutritional facts for every recipe, and slow cooker, one-pot, and 30-minute meals.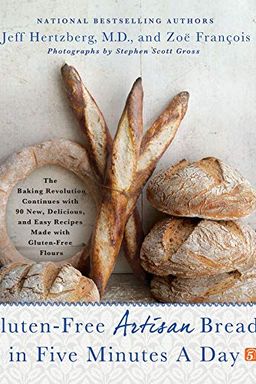 Discover the revolutionary approach to gluten-free baking with this cookbook by the bestselling authors of Artisan Bread in Five Minutes a Day. With 90 delicious bread recipes made from easy-to-find ingredients, you can create delectable, gluten-free loaves in just five minutes of active preparation time. From Sandwich Loaves to European Peasant Bread to Crock Pot Bread, this cookbook offers a wide range of breads to satisfy any craving. And with 100 black-and-white instructional photos and 40 gorgeous color images, you'll be baking like a pro in no time!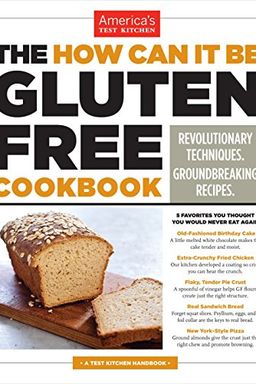 Discover delicious gluten-free recipes with America's Test Kitchen. With over 3 million people needing to eat gluten-free for health reasons, and many more embracing it as a healthier lifestyle, it can be difficult to find tasty and satisfying options. The How Can It Be Gluten Free Cookbook solves this problem, providing classic baked goods like muffins and pizza dough that look and taste like the real deal. But it doesn't stop there - the book also includes recipes for dinner dishes like meatloaf and lasagna, as well as pasta and grain-based options. You don't have to settle for gummy or gritty baked goods anymore - try these recipes and discover the delicious possibilities of gluten-free cooking.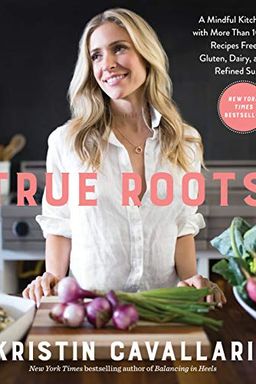 True Roots
A Mindful Kitchen with More Than 100 Recipes Free of Gluten, Dairy, and Refined Sugar
This cookbook by a New York Times bestselling author reveals the clean and toxin-free diet she swears by for optimal health. Organic, wild-caught, and fresh ingredients are emphasized, and processed foods are avoided. The recipes are delicious and prove that healthy food can be enjoyable. A must-read for those looking to improve their diet and overall well-being.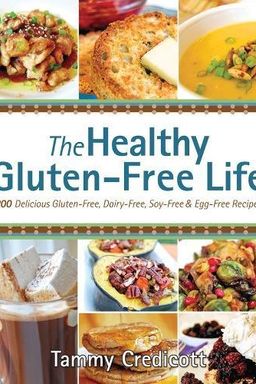 Discover a unique gluten-free cookbook that offers everyday recipes with great taste and real, whole food ingredients. With over 200 mouth-watering recipes for every meal, this cookbook is not only gluten-free, but also egg-free, dairy-free, soy-free, white rice flour-free, and bean flour-free. Plus, the cookbook includes tips for choosing quality ingredients and techniques for make-ahead meals. Get back into the kitchen and enjoy cooking again with The Healthy Gluten-Free Life!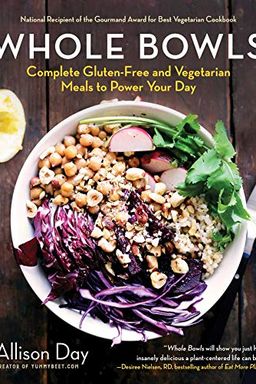 Whole Bowls
Complete Gluten-Free and Vegetarian Meals to Power Your Day
Discover Whole Bowls, the award-winning cookbook by food blogger Allison Day. With over 50 delicious and healthy vegetarian, vegan, and gluten-free recipes, this cookbook turns familiar tastes into nourishing one-bowl meals that are perfect for any time of day. Along with a handy "Whole Bowls Formula" to help you build your own creations, these easy-to-follow recipes showcase Allison's love for colorful, visually appealing dishes made with real ingredients. From curried falafel salad bowls to Southern cheddar grits with tomatoes and kale, each dish is bursting with flavor and vibrancy. With stunning photography by the author herself, Whole Bowls is a must-have for anyone looking to create satisfying and nutritious meals in a cozy, comforting bowl.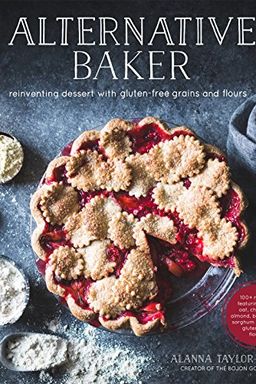 100+ gluten-free recipes featuring unique alternative flours such as corn, chestnut, and teff. Indulge in the flavors you never knew existed and experience new textures, tastes, and fragrances. From irresistibly crunchy fruit pies to melt-in-your-mouth cookies, author Alanna Taylor-Tobin offers over 100 wholesome treats that are easily accessible and perfect for every baking level. Get ready to reinvent dessert.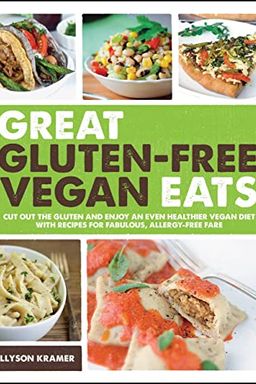 Delicious, compassionate, and healthy dishes await you in Great Gluten-Free Vegan Eats. Say goodbye to the challenge of finding gluten-free, plant-based meals that taste amazing. With 101 fully-photographed recipes, from tempting appetizers to luscious desserts, this book proves that eating vegan and gluten-free can be a delight. Discover fresh and all-natural ingredients in meals such as Mediterranean Croquettes and Walnut Ravioli with Vodka Sauce. Live a healthy and sustainable life while still enjoying the foods you love with Great Gluten-Free Vegan Eats.
Nom Nom Paleo by Michelle Tam
How to Make Anything Gluten-Free by Becky Excell
Minimalist Baker's Everyday Cooking by Dana Shultz
Danielle Walker's Against All Grain Celebrations by Danielle Walker
The Gluten-Free Almond Flour Cookbook by Elana Amsterdam
Sweet Laurel by Laurel Gallucci, Claire Thomas
Wheat Belly 30-MinuteCookbook by William Davis
Gluten-Free Baking Classics by Annalise G. Roberts
The Gluten Free Cookbook for Families by Pamela Ellgen
Betty Crocker Gluten-Free Cooking by Raghavan Iyer
A Good Food Day by Marco Canora, Tammy Walker
Gluten-Free & Vegan for the Whole Family by Jennifer Katzinger
Gluten-Free Vegan by Sophie Miller
Gluten-Free and Vegan Bread by Jennifer Katzinger