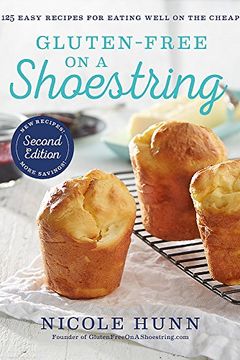 With the rise of grain-free and paleo diets, along with the increasing diagnosis rate of celiac disease, gluten-free prepared foods are more widely available than ever. Yet they are still expensive - as much as three times (or more) than their gluten-y counterparts. If you're ready to slash the cost of your grocery bill, you've come to the right pl...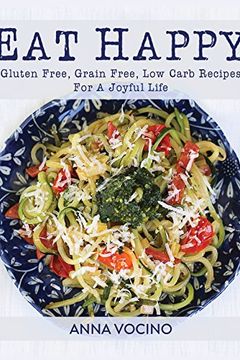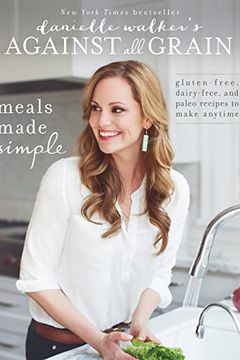 Beloved food blogger and New York Times bestselling author Danielle Walker is back with over 100 new Paleo recipes in her sophomore cookbook, Meals Made Simple—a collection of gluten-free, dairy-free, and Paleo-friendly recipes for easy weeknight meals.Diagnosed with an autoimmune disease at twenty-two, Danielle Walker spent many years in and out o...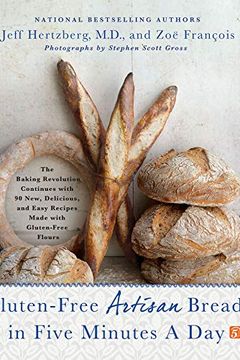 The bestselling authors of the groundbreaking Artisan Bread in Five Minutes a Day bring you a new cookbook with 90 delicious, entirely gluten-free bread recipes made from easy-to-find ingredients.With more than half a million copies of their books in print, Jeff Hertzberg, MD and Zoë François have proven that people want to bake their own bread, so...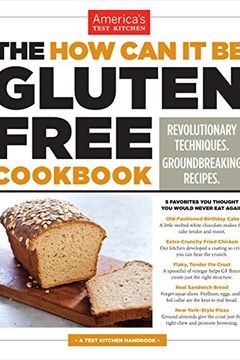 More than 3 million people have a serious health issue that requires that they eat gluten free. In addition, many people with chronic health issues experience relief of symptoms by following a gluten-free diet. But perhaps the largest growing market for gluten-free products is the segment of the population who have become convinced that a gluten-fr...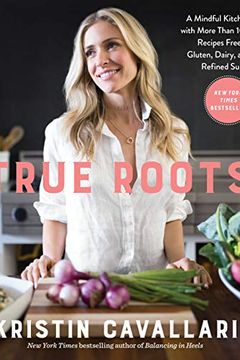 True Roots
A Mindful Kitchen with More Than 100 Recipes Free of Gluten, Dairy, and Refined Sugar
From New York Times bestselling author of Balancing in Heels Kristin Cavallari comes a cookbook that reveals what she eats every day.In her first book, Kristin Cavallari shared her personal journey along with her tips on everything from style to relationships. And now, with True Roots, Cavallari shows you that improving the way you eat doesn't have...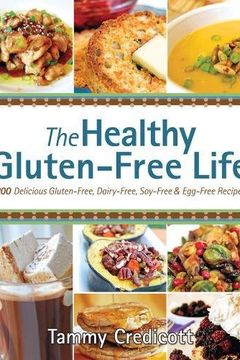 Warning, this is NOT ANOTHER GLUTEN FREE BAKING BOOK! It's a unique, gluten-free cookbook with everyday recipes that mix simple, home-style cooking with great taste and real, whole food ingredients. Every recipe is not only gluten-free, but also egg free, dairy free, soy free, white rice flour free, and bean flour free. Feel free to cheer!In The He...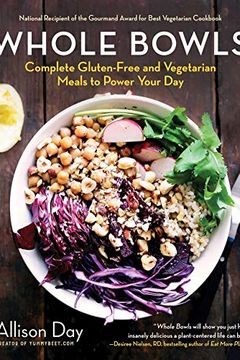 Whole Bowls
Complete Gluten-Free and Vegetarian Meals to Power Your Day
National Recipient of the Gourmand Award for Best Vegetarian Cookbook. From the creator of the award-winning food blog Yummy Beet, turn familiar and traditional tastes into healthy, one-bowl meals. Healthful, plentiful, and simple kitchen creations feel at home in a bowl. Whether a meal is enjoyed as a weekday breakfast for one or part of a leisure...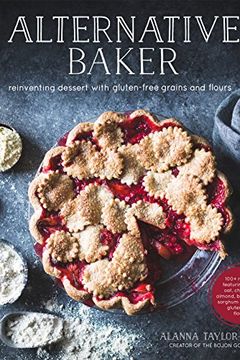 100+ Recipes Featuring Corn, Oat, Chestnut, Almond, Buckwheat, Sorghum and Other Gluten-Free FloursDiscover a Unique Palette of Textures, Tastes and Fragrances You Never Knew ExistedHave you indulged in a golden corn flour biscuit that tastes like sunshine, or experienced the earthy sweetness of chestnut flour? Did you know teff flour smells of mal...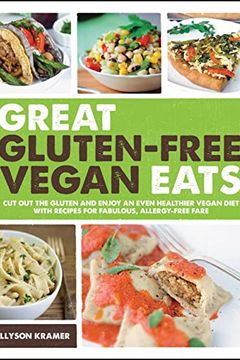 Following a plant-based, gluten-free diet is one of the healthiest lifestyle choices around, yet it can be a challenge to create meals that not only match your needs, but taste delicious too. But not any longer! Great Gluten-Free Vegan Eats shows you exactly how to create compassionate and wheat-free recipes that are impressive enough for even the ...
Nom Nom Paleo by Michelle Tam
How to Make Anything Gluten-Free by Becky Excell
Minimalist Baker's Everyday Cooking by Dana Shultz
Danielle Walker's Against All Grain Celebrations by Danielle Walker
The Gluten-Free Almond Flour Cookbook by Elana Amsterdam
Sweet Laurel by Laurel Gallucci, Claire Thomas
Wheat Belly 30-MinuteCookbook by William Davis
Gluten-Free Baking Classics by Annalise G. Roberts
The Gluten Free Cookbook for Families by Pamela Ellgen
Betty Crocker Gluten-Free Cooking by Raghavan Iyer
A Good Food Day by Marco Canora, Tammy Walker
Gluten-Free & Vegan for the Whole Family by Jennifer Katzinger
Gluten-Free Vegan by Sophie Miller
Gluten-Free and Vegan Bread by Jennifer Katzinger