Best Light Novels
A light novel is a style of Japanese young adult novel primarily targeting high school and middle school students.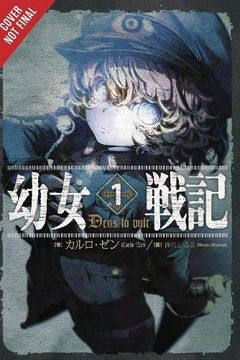 Experience the thrilling aerial battles of a young girl named Tanya Degurechaff who is known as the Devil of the Rhine. She's an unstoppable soldier who goes against army mages with bullets, spells, and bayonets. But her past life as a peaceful ex-salaryman in Japan lives inside her mind, making her a ruthless and calculating warrior. Follow her journey as she navigates through this war-torn world, doing whatever it takes to survive, even if it means relying solely on the power of her gun.
In this captivating tale, a man named Satoru Mikami is transported to a fantasy world as a slime monster, after dying in a robbery. The book follows Satoru's adventures as he adjusts to his new life and interacts with the other creatures in the fantasy realm. Don't miss out on the thrilling events that lead to a game-changing twist in the story.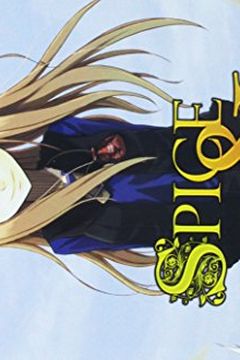 "Join Kraft Lawrence, a traveling merchant, on his ordinary routine until a wolf goddess appears in his cart. Holo, the wisewolf, proposes a business deal to help him increase his profit. However, traveling with an ancient goddess has its complications. Will Lawrence be able to handle her wild nature? Discover the adventures of this unlikely duo in this captivating tale."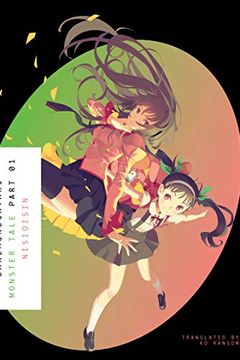 Enter a world of mysterious maladies and supernatural phenomena that reveal the depths of the human psyche. Meet a girl who the boys think is a cloistered princess, but who is actually a monster. This legendary novel, first in a series, introduces a cast of beloved characters including Senjogahara, Hachikuji, and the weirdly reliable narrator, Araragi. Don't miss out on this critically acclaimed tale of unexpected feelings and irreverent humor.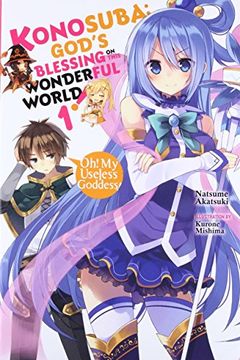 A video game addict dies and is given the chance to be reborn in a parallel world, but it's not all fun and games as he must fight against an evil threatening the violent world he finds himself in. He chooses the beautiful goddess, Aqua, to accompany him on his adventure, but they face challenges like finding the means to survive and avoiding the Demon King's army.
A young man named Sakuta explores a mysterious phenomenon: a bunny girl who is invisible to everyone around them, but who he can see. As the two investigate her strange condition, they grow closer and unravel the secrets behind her invisibility.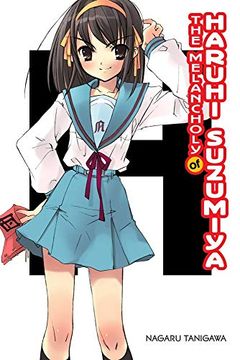 Discover a captivating story about a determined girl named Haruhi and her sarcastic classmate Kyon. They become involved in the S.O.S. Brigade, an after-school club focused on seeking out the extraordinary, but their second mission is keeping Haruhi happy. Why? Because she possesses the power to destroy the universe without even knowing it. Dive into this thrilling tale of high school life, adventure, and the potential destruction of the universe.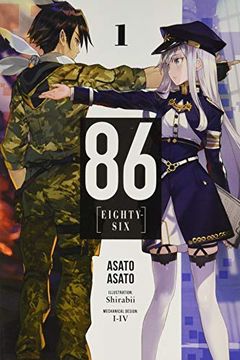 In a world where the San Magnolia Republic is constantly under attack by unmanned weapons, young men and women from the 86th district are drafted into the military to pilot their own. This action-packed novel follows their journey to survive and fight against an enemy they never thought they'd face.
A suspenseful tale of cutthroat competition at a prestigious Tokyo high school where students must barter, win, or save points to climb the ranks. Ayanokoji Kiyotaka and Horikita Suzune from Class D are determined to beat the system and rise to the top in the midst of a fierce school drama. Don't miss this light novel that inspired an anime adaptation!
Enter a world of life-threatening situations, silver haired beauties, and cat fairies with Re:ZERO - Starting Life in Another World. Follow Subaru Natsuki's journey as he navigates this new world and gains the magical ability to time travel, but at a cost - he must first die. As he grapples with this new power, he must also figure out how to repay those who have saved his life, even if it means sacrificing his own.
Kino's Journey Vol. 1 by Iruka Shiomiya
Katanagatari 1 by NISIOISIN
Otherside Picnic by Iori Miyazawa
Sword Art Online, Vol. 01 by Reki Kawahara
The Undead King by Kugane Maruyama
The Rising of the Shield Hero Volume 01 by Aneko Yusagi
Arifureta by Ryo Shirakome
Ascendance of a Bookworm by Miya Kazuki
Is It Wrong to Try to Pick Up Girls in a Dungeon?, Vol. 1 by Fujino Omori
Goblin Slayer, Vol. 1 by Kumo Kagyu
My Youth Romantic Comedy Is Wrong, As I Expected, Vol. 1 by Wataru Watari
Death March to the Parallel World Rhapsody, Vol. 1 by Hiro Ainana
Didn't I Say To Make My Abilities Average In The Next Life?! Light Novel Vol. 1 by FUNA
Toradora! (Light Novel) Vol. 1 by Yuyuko Takemiya
I'm in Love with the Villainess (Light Novel) Vol. 1 by Inori
The Executioner and Her Way of Life, Vol. 1 by Mato Sato
Strawberry Panic by Sakurako Kimino
A Certain Magical Index, Vol. 1 by Kazuma Kamachi
DECAPITATION by NISIOISIN