Best Light Novels
A light novel is a style of Japanese young adult novel primarily targeting high school and middle school students.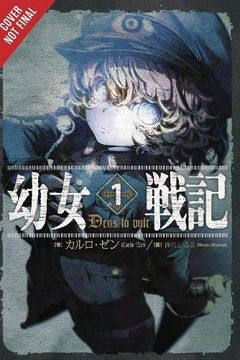 High above the blood- and mud-soaked trenches, a young girl pits herself against army mages in high stakes aerial duels with bullets, spells, and bayonets. Her name is Tanya Degurechaff and she is the Devil of the Rhine, one of the greatest soldiers the Empire has ever seen! But inside her mind lives a ruthless, calculating ex-salaryman who enjoyed...
Lonely thirty-seven-year-old Satoru Mikami is stuck in a dead-end job, unhappy with his mundane life, but after dying at the hands of a robber, he awakens to a fresh start in a fantasy realm...as a slime monster! As he acclimates to his goopy new existence, his exploits with the other monsters set off a chain of events that will change his new worl...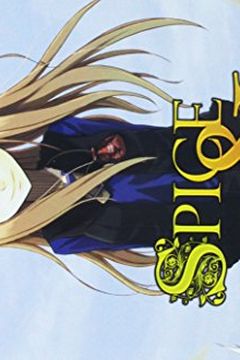 The life of a traveling merchant is a lonely one, a fact with which Kraft Lawrence is well acquainted. Wandering from town to town with just his horse, cart, and whatever wares have come his way, the peddler has pretty well settled into his routine-that is, until the night Lawrence finds a wolf goddess asleep in his cart. Taking the form of a fetch...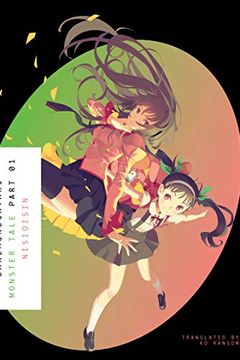 There's a girl at their school who is always ill. She routinely arrives late, leaves early, or doesn't show up at all, and skips gym as a matter of course. She's pretty, and the boys take to whispering that she's a cloistered princess. As the self-described worst loser in her class soon finds out, they just don't know what a monster she is.So begin...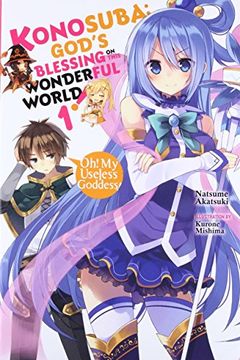 Game loving shut-in Kazuma Sato's life as a young schoolboy in Japan abruptly comes to an early end...or at least it was supposed to. When he opens his eyes, though, he sees a beautiful goddess that offers him a once in an after-lifetime chance to be reborn in a parallel world. The catch is that the world is violent and threatened by a growing evil...
Bunny girls do not live in libraries. This is simply common sense. And yet, that's exactly where Sakuta runs into one. Wanting to find out more about the mystery surrounding this bunny girl and maybe get a little closer to her in the process, Sakuta launches an investigation to figure out what's causing her to be invisible to everyone around them.....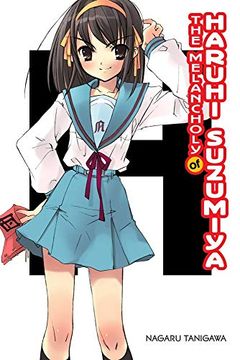 Meet Haruhi - a cute, determined girl, starting high school in a city where nothing exciting happens and absolutely no one understands her.Meet Kyon ­­- the sarcastic guy who sits behind Haruhi in homeroom and the only boy Haruhi has ever opened up to. His fate is now tied to hers.Meet the S.O.S. Brigade - an after-school club organized by Haruhi w...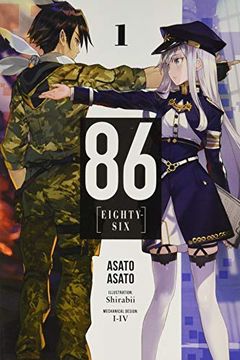 The San Magnolia Republic has long been under attack by unmanned weapons from the neighboring Empire. Against this onslaught, the Republic has also deployed similar weapons, narrowly avoiding great loss of life and impending disaster-or at least that's how it seemed.The truth is that it has never been possible to have no casualties. Young men and w...
The cutthroat school drama light novels that inspired an anime!Students of the prestigious Tokyo Metropolitan Advanced Nurturing High School are given remarkable freedom—if they can win, barter, or save enough points to work their way up the ranks! Ayanokoji Kiyotaka has landed at the bottom in the scorned Class D, where he meets Horikita Suzune, w...
Subaru Natsuki was just trying to get to the convenience store but wound up summoned to another world. He encounters the usual things--life-threatening situations, silver haired beauties, cat fairies--you know, normal stuff. All that would be bad enough, but he's also gained the most inconvenient magical ability of all--time travel, but he's got to...
Kino's Journey Vol. 1 by Iruka Shiomiya
Katanagatari 1 by NISIOISIN
Otherside Picnic by Iori Miyazawa
Sword Art Online, Vol. 01 by Reki Kawahara
The Undead King by Kugane Maruyama
The Rising of the Shield Hero Volume 01 by Aneko Yusagi
Arifureta by Ryo Shirakome
Is It Wrong to Try to Pick Up Girls in a Dungeon?, Vol. 1 by Fujino Omori
Ascendance of a Bookworm by Miya Kazuki
Goblin Slayer, Vol. 1 by Kumo Kagyu
My Youth Romantic Comedy Is Wrong, As I Expected, Vol. 1 by Wataru Watari
Death March to the Parallel World Rhapsody, Vol. 1 by Hiro Ainana
Didn't I Say To Make My Abilities Average In The Next Life?! Light Novel Vol. 1 by FUNA
Toradora! (Light Novel) Vol. 1 by Yuyuko Takemiya
I'm in Love with the Villainess (Light Novel) Vol. 1 by Inori
The Executioner and Her Way of Life, Vol. 1 by Mato Sato
Strawberry Panic by Sakurako Kimino
A Certain Magical Index, Vol. 1 by Kazuma Kamachi
DECAPITATION by NISIOISIN