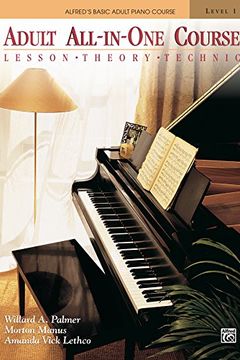 Alfred's Basic Adult All-in-One Course is designed for use with a piano instructor for the beginning student looking for a truly complete piano course. It is a greatly expanded version of Alfred's Basic Adult Piano Course that will include lesson, theory, technic and additional repertoire in a convenient, "all-in-one" format. This comprehensive cou...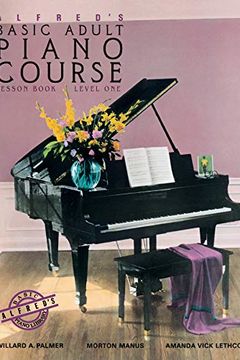 A beginning course for adults who prefer a chord approach. It teaches chords for both hands so that the student can play more than single note melodies. This course is most effective when used under the direction of a piano teacher or experienced musician. Titles: Alouette * Alpine Melody * Amazing Grace * At Last * Au Claire de la Lune * Aura Lee ...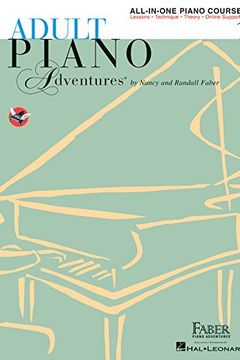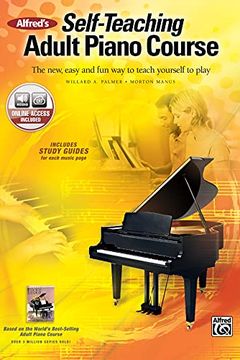 Continuing the incredible popularity of Alfred's Basic Adult Piano Course, this new book adapts the same friendly and informative style for adults who wish to teach themselves. With the study guide pages that have been added to introduce the music, it's almost like having a piano teacher beside you as you learn the skills needed to perform popular ...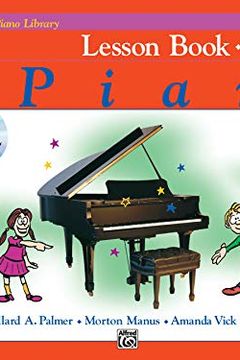 This easy step-by-step method emphasizes correct playing habits and note reading through interval recognition. Lesson Book Level 1A begins by teaching basic keyboard topography and fluent recognition of white key names in relation to black keys. It focuses on simple rhythms and prepares students for intervallic reading with entertaining songs that ...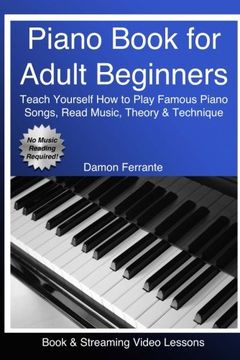 This book and streaming video course is all that you will ever need for getting started playing the most famous and cherished piano classics!Piano Professor, Damon Ferrante guides you through how to play the piano with step-by-step lessons for beginners and 20 streaming video lessons.This easy-to-follow method, used by thousands of piano students a...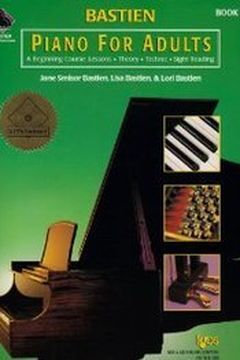 Everything the adult beginner needs in one book!To teach piano basics, the Bastiens have created a new, rich course designed specifically for adult beginners, Bastien Piano for Adults is a welcome addition to the best-selling collection of Bastien methods and supplementary materials. Lessons, theory, technic, and sight reading are combined in one e...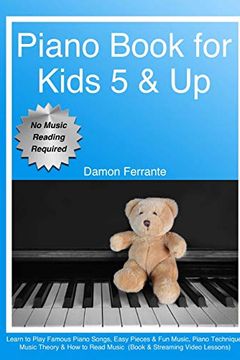 Rolling Stone Magazine recommends Damon Ferrante's piano and guitar books as the #1 Best Piano and Guitar Books for Beginners! This interactive book and streaming video course is the perfect introduction to piano for kids!Piano Professor Damon Ferrante provides children a complete foundation in the study of the piano. Its easy, colorful, and upbeat...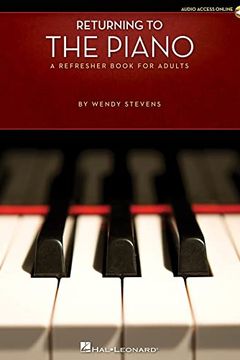 (A Refresher Book for Adults). Keyboard Instruction. Softcover with CD. 96 pages. Published by Hal Leonard...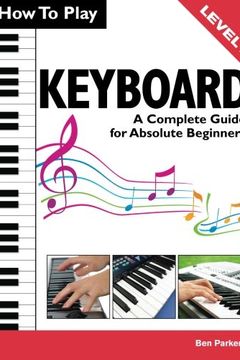 NEW! From #1 Best-selling author Ben Parker, this book is the perfect introduction to the electronic Keyboard for absolute beginner's of all ages. This great beginner's guide also provides an easy introduction to reading and playing music - so whether you have no previous musical experience OR are simply new to the keyboard, this clear and concise ...
Easy Keyboard and Piano Pieces by John Jester
John Thompson's Easiest Piano Course - Part 1 - Book Only by John Thompson
Easy Piano Sheet Music for Kids by Alex Franklin
Accelerated Piano Adventures for the Older Beginner, Lesson Book 1, International Edition by
WP230 - Piano for the Young Beginner - Primer A by James Bastien, Jane Smisor Bastien
Bastien Piano Basics by James Bastien
A Dozen a Day by Edna Mae Burnam
Alfred's Basic Piano Library by Willard A. Palmer, Morton Manus, Amanda Vick Lethco
Accelerated Piano Adventures for the Older Beginner, Book 1 by
The Jazz Piano Book by Mark Levine
WunderKeys Intermediate Pop Studies For Piano 1 by Andrea Dow, Trevor Dow
John Thompson's Modern Course for the Piano by John Thompson
Scales Bootcamp by Philip A Johnston