Dolores Huerta
Recommended Books
Dolores Clara Fernández Huerta is an American labor leader and civil rights activist who, with Cesar Chavez, is a co-founder of the National Farmworkers Association, which later merged with the Agricultural Workers Organizing Committee to become the United Farm Workers.
Sort by
Latest Recommendations First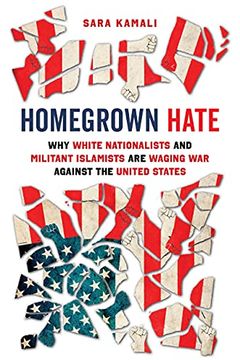 Homegrown Hate
Why White Nationalists and Militant Islamists Are Waging War against the United States
To better understand current events and threats, this book outlines the organizations and beliefs of domestic terrorists in the United States and how to counter their attacks on American democracy.   Who are the American citizens—White nationalists and militant Islamists—perpetrating acts of terrorism against their own country? What are their griev...
#HomegrownHate is a profound and prophetic book by scholar & holistic justice activist @SaraKamali on White nationalism, hate, and saving democracy. Her poetic work is a must-read for anyone on the quest for intersectional equity & justice.     
–
source