Sort by
Latest Recommendations First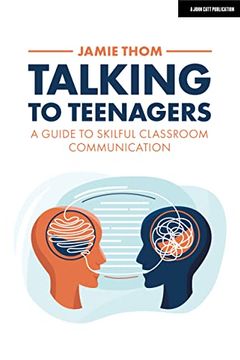 Great to have a copy of @teachgratitude1 's latest book and looking forward to diving in. Well done Jamie Thanks @JohnCattEd     
–
source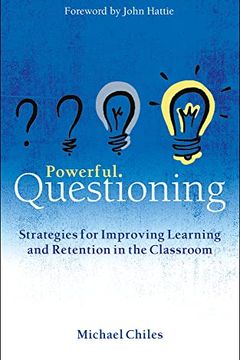 This is a truly excellent book on questioning from @m_chiles     
–
source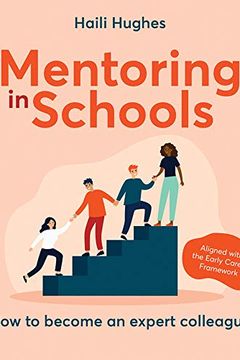 Discover how to become a valuable in-school mentor with this all-encompassing guide. With low teacher retention rates and a new Early Career Framework, mentorship has never been more important. Author Haili Hughes, a former senior leader and experienced mentor, shares practical skills and guidance to help new teachers flourish in the challenging school environment. Drawing upon new mentor standards, this book also features insights and tips from trainee and established teachers.
Shout out on the podcast to @HughesHaili great book 'Mentoring in Schools'     
–
source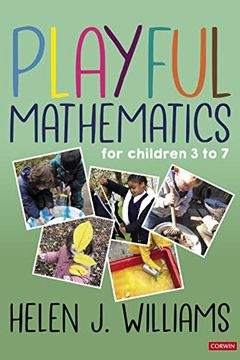 "Playful Mathematics" is a must-read for early years teachers who struggle to make mathematics relevant and engaging for their young learners. This book empowers teachers to see the learning in children's natural mathematical play and outlines recent research on how children best learn mathematics. With this book, practitioners will learn why preparation works better than planning and why "thinking space" matters more than they think.
So many great insights from this book: - 'Playfulness is the difference between lining up some pennies and asking children to count them and have a heap of pennies and saying I wonder how we might count those pennies?'     
–
source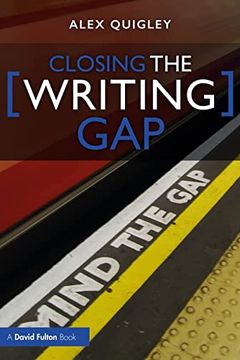 Closing the Writing Gap by Alex Quigley addresses the difficulty students face in writing and how it affects their academic and life success. The book synthesizes debates and presents evidence on efficient writing development, offering practical strategies for all stages of a teacher's career. From planning to grammar and spelling, this book provides teachers with tools, resources, and classroom activities to improve their students' writing skills. A must-read for teachers striving to develop their students' writing abilities.
Marvellous, both @Emma_Turner75 & @AlexJQuigley quoting Quintilian 😂 Terrific books, both of them     
–
source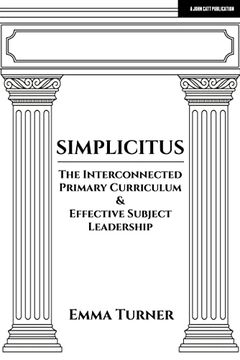 Simplicitus
The Interconnected Primary Curriculum & Effective Subject Leadership
Marvellous, both @Emma_Turner75 & @AlexJQuigley quoting Quintilian 😂 Terrific books, both of them     
–
source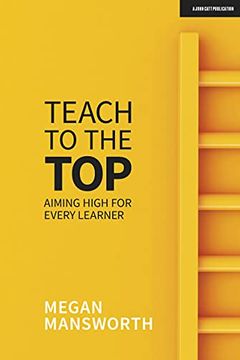 "Teach to the Top" is an eye-opening guide to aspirational teaching that challenges existing orthodoxies around student ability. It advocates for embedding higher-level knowledge in the classroom to empower students of all attainment levels to make fantastic progress and enjoy learning. The book features a range of research-informed strategies for teachers to implement, from embedding advanced knowledge in curriculum planning to developing learners' confidence and challenging classroom talk. A must-read for any educator seeking to create a more dynamic and stimulating learning environment."
@MelanieChadwic9 @KateJones_teach @Doug_Lemov Hi Melanie @meganmansworth has just written a brilliant book on this     
–
source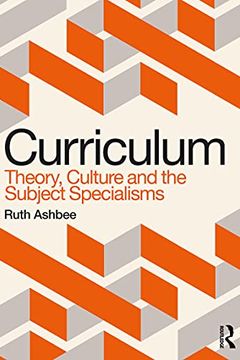 Curriculum
Theory, Culture and the Subject Specialisms
Explore the principles of curriculum theory and effective implementation in this insightful guide for educators. With a focus on powerful knowledge-based curriculum, the book covers key elements such as sequencing, disciplinary knowledge, and cultural elements necessary for sustained excellence. Offering practical strategies for successful implementation, this essential guide provides a common framework for school leadership to implement real change and lead effectively on curriculum.
Really helpful insight from @Ruth_Ashbee excellent book Curriculum: Theory, Culture and the Subject Specialisms     
–
source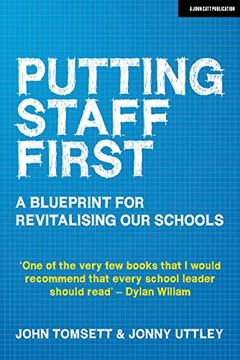 "Putting Staff First" argues that prioritizing the wellbeing of teachers is crucial for a successful school system. Without healthy and motivated staff, students cannot receive truly great teaching. By revolutionizing the way we treat and support school staff, we can secure a world-class education for students. Author John Tomsett makes a compelling case for the importance of putting staff first in this must-read book for anyone interested in education reform.
@tashah81 Thanks Natasha, there are plenty of great books, suggest checking out @johntomsett & @JonnyUttley 'Putting Staff First' and @Strickomaster 'Education Exposed' and @head_teach #LeadersWithSubstance for starters     
–
source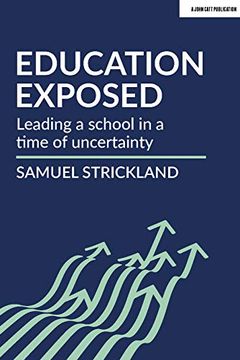 Discover the essential guide to leading and managing a school with "Education Uncovered." Written by an experienced author, this book draws heavily on research around knowledge-based curricula to provide insights into the challenges of running a school. Explore approaches to curriculum, teaching and learning, teacher workload, behavior, staff morale, leadership, and Ofsted with clear and honest perspectives.
@tashah81 Thanks Natasha, there are plenty of great books, suggest checking out @johntomsett & @JonnyUttley 'Putting Staff First' and @Strickomaster 'Education Exposed' and @head_teach #LeadersWithSubstance for starters     
–
source
Leaders With Substance by Matthew Evans
Eye Can Write by Jonathan Bryan
How To Teach by Chris Curtis
Teaching for Mastery by Mark McCourt
Trivium 21c by Martin Robinson