Sort by
Latest Recommendations First
"Nonverts" is a fascinating and timely exploration of the growing number of Americans who have left their respective religions to become non-religious. With over 59 million "nonverts" in the United States, sociologist and theologian Stephen Bullivant takes readers on a journey across the country to understand who these ex-religious individuals are and why they have chosen this path. Through interviews, survey data, and cutting-edge studies, Bullivant presents an insightful and entertaining analysis of America's ex-religious landscape and the impact it is having on society, culture, morality, and politics. This book is an indispensable guide to understanding the future of American life.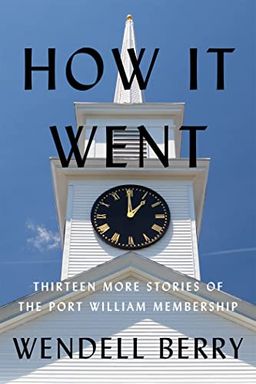 How It Went
Thirteen More Stories of the Port William Membership
Follow Andy Catlett as he reflects on his life journey in Port William, Kentucky through 13 heartwarming stories spanning from 1945-2001. As he approaches the end of his days, Andy fills in the gaps of the beloved Port William story while surrounded by his family and friends. Join the Membership of Port William, and witness the beautiful, poignant moments that make up this beloved community.
Discover why forgiveness is an essential part of being human in this insightful book by a New York Times bestselling author. Learn how to forgive others in a truly meaningful way, without sacrificing justice or your own humanity. With practical steps and valuable insights, you'll gain the tools you need to move past transgressions and live a more fulfilling life. Don't let resentment and vengeance consume you - learn to forgive with Forgive.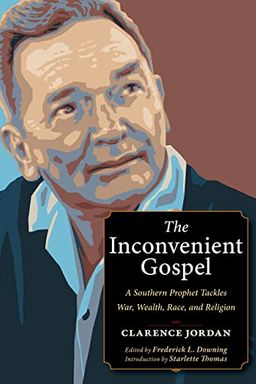 Dive into the inspiring story of Baptist preacher and farmer Clarence Jordan, who rejected materialism, militarism, and racism, and instead advocated for nonviolence, economic justice, and sustainable agriculture. Jordan's radical vision, rooted in his understanding of the person and teachings of Jesus, led him to gather a few families on 440 depleted acres to share land, money, and possessions, and to demonstrate racial and social justice with their lives. This book introduces Jordan's inspiring story, teachings, and vision to a new generation of peacemakers, community builders, and activists.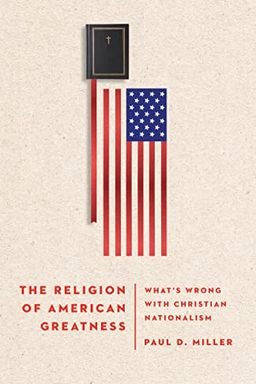 Explore the complex topic of Christian nationalism in America with this thought-provoking book. Written by a Christian scholar, political theorist, veteran, and former White House staffer, it provides a detailed portrait of―and case against―Christian nationalism. Discover the historical importance, key tenets, and political, cultural, and spiritual implications of this ideology. Learn how it differs from patriotism and why it could prove devastating to both church and state. A must-read for those seeking a healthier Christian political witness that respects constitutional ideals and a biblical vision of justice.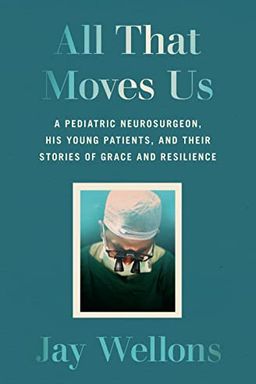 All That Moves Us
A Pediatric Neurosurgeon, His Young Patients, and Their Stories of Grace and Resilience
A pediatric neurosurgeon's powerful memoir shares the high-stakes drama of saving young lives in the medical minefield of the brain. Dr. Jay Wellons reflects on lessons learned over 25 years and thousands of operations, recounting gripping scenes of treating brave children on the threshold between life and death. An unforgettable portrait of the countless human dramas that take place in a modern children's hospital, All That Moves Us is a meditation on the marvel of life seen from under the white-hot lights of the operating room.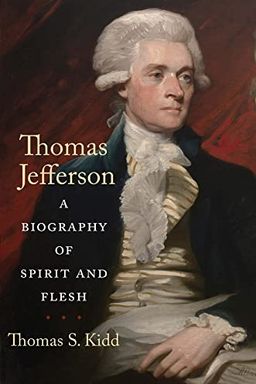 Discover the moral complexities of Thomas Jefferson's life in this thought-provoking biography. From his soaring rhetoric to the ethical realities of his personal and political careers, author Thomas S. Kidd explores Jefferson's struggles with democracy versus slavery, republican virtue versus consumption, and reverence for Jesus versus uncertainties about Christianity. Delve into the contentious topic of Jefferson's relationship with his enslaved woman Sally Hemings and gain a new perspective on one of America's most famous figures.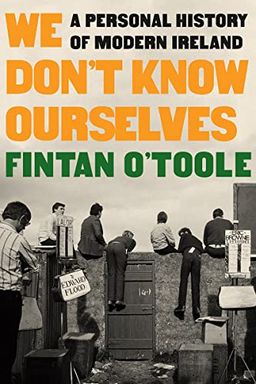 Explore modern Irish identity and social change in this engaging memoir and national history. Fintan O'Toole, an Anglophone world stylist, weaves together his personal experiences and cultural analysis to reveal Ireland's transition from a "backwater" to a globally recognized society. Delve into the violence of the Troubles and witness the collapse of the once-supreme Irish Catholic Church. Discover how globalization has shaped Irish society and its people in ways both positive and negative.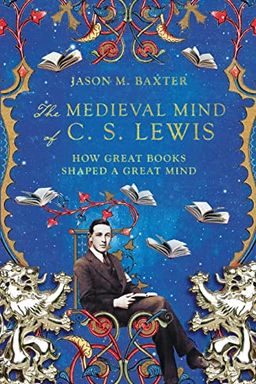 Uncover the lesser-known side of the brilliant mind of C. S. Lewis - his passion for medieval literature. Author Jason M. Baxter reveals how this genre played a significant role in shaping the worldview of the renowned author, providing insight into the modern challenges we face today. Discover C. S. Lewis the medievalist and find inspiration for your own journey.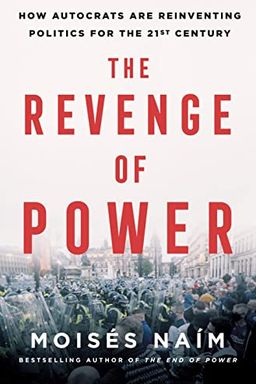 "The Revenge of Power" offers a fresh and global perspective on the battle for freedom in a world of growing autocracy. Moises Naim's urgent and original writing tackles one of the most pressing issues of our time, exploring strategies to contain and defeat the threat of authoritarianism.
Everything Sad Is Untrue by Daniel Nayeri
Can We Trust the Gospels? by Peter J. Williams
Mere Christianity by C. S. Lewis
Ten Arguments for Deleting Your Social Media Accounts Right Now by Jaron Lanier
Redemption by Joseph Rosenbloom
The Rights Turn in Conservative Christian Politics by Andrew R. Lewis
Divided We Fall by Luder G. Whitlock Jr.
As Kingfishers Catch Fire by Eugene H. Peterson
Isaiah Old and New by Ben Witherington III
Nothing to Prove by Jennie Allen
Basic Introduction to the New Testament by John Stott
Institutes of the Christian Religion, 1536 Edition by Mr. John Calvin
Love That Boy by Ron Fournier
The Biggest Story by Kevin Deyoung
The World Beyond Your Head by Matthew B. Crawford
What to Do When it's Your Turn by Seth Godin
The Righteous Mind by Jonathan Haidt
Selected Poems by Czeslaw Milosz
The Lion, the Witch and the Wardrobe by C. S. Lewis
David Copperfield by Charles Dickens
The City of God [The Modern Library] by Saint Augustine
The Uneasy Conscience of Modern Fundamentalism by Carl F. H. Henry
The War of Art by Steven Pressfield
On Writing by Stephen King
The Brothers Karamazov by Fyodor Dostoevsky
The Diary of a Country Priest by Georges Bernanos
Jayber Crow by Wendell Berry
Signposts in a Strange Land by Walker Percy
A Theology of the New Testament by George Eldon Ladd
The Man in the High Castle by Philip K. Dick
A Room Called Remember by Frederick Buechner
Against Heresies by S. Irenaeus
Maximus the Confessor by Maximus the Confessor
Christianity & Liberalism by J. Gresham Machen