Sort by
Latest Recommendations First
An entertaining and insightful exploration of the American ex-religiousThe United States is in the midst of a religious revolution. Or, perhaps it is better to say a non-religious revolution. Around a quarter of US adults now say they have no religion. The great majority of these religious nones also say that they used to belong to a religion but n...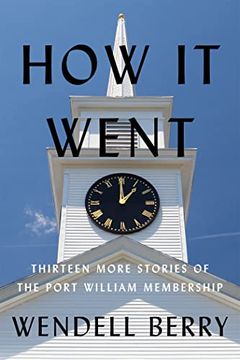 How It Went
Thirteen More Stories of the Port William Membership
Return to Port William, the fictional Kentucky town that's long been home to Wendell Berry's autobiographical character Andy Catlett, in the thirteen stories collected here that span the decades from the postwar of the last midcentury to today.The critically acclaimed writer and activist Wendell Berry returns to Port William, the fictional small Ke...
Discover why forgiveness is an essential part of being human in this insightful book by a New York Times bestselling author. Learn how to forgive others in a truly meaningful way, without sacrificing justice or your own humanity. With practical steps and valuable insights, you'll gain the tools you need to move past transgressions and live a more fulfilling life. Don't let resentment and vengeance consume you - learn to forgive with Forgive.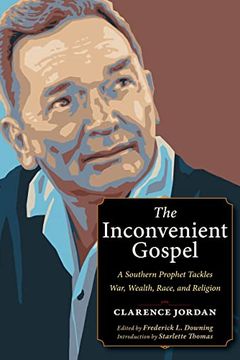 "Clarence Jordan spoke with an unwavering prophetic voice. He firmly rejected materialism, militarism, and racism as obstacles to authentic faith... He was a fearless and innovative defender of human rights." --President Jimmy CarterOn 440 depleted acres in Sumter County, Georgia, a young Baptist preacher and farmer named Clarence Jordan gathered a...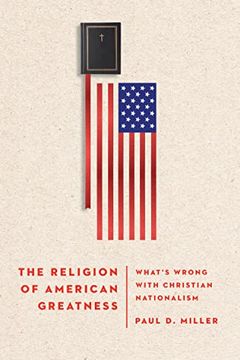 Long before it featured dramatically in the 2016 presidential election, Christian nationalism had sunk deep roots in the United States. From America's beginning, Christians have often merged their religious faith with national identity. But what is Christian nationalism? How is it different from patriotism? Is it an honest quirk, or something more ...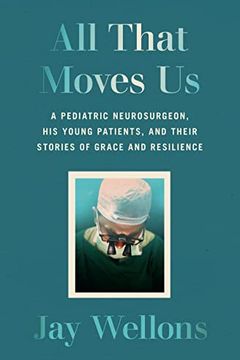 All That Moves Us
A Pediatric Neurosurgeon, His Young Patients, and Their Stories of Grace and Resilience
A pediatric neurosurgeon's powerful memoir shares the high-stakes drama of saving young lives in the medical minefield of the brain. Dr. Jay Wellons reflects on lessons learned over 25 years and thousands of operations, recounting gripping scenes of treating brave children on the threshold between life and death. An unforgettable portrait of the countless human dramas that take place in a modern children's hospital, All That Moves Us is a meditation on the marvel of life seen from under the white-hot lights of the operating room.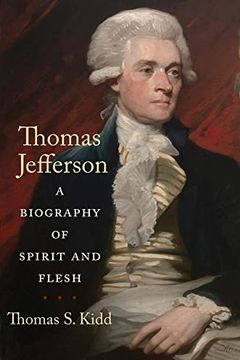 A revelatory new biography of Thomas Jefferson, focusing on his ethical and spiritual lifeThomas Jefferson was arguably the most brilliant and inspiring political writer in American history. But the ethical realities of his personal life and political career did not live up to his soaring rhetoric. Indeed, three tensions defined Jefferson's moral l...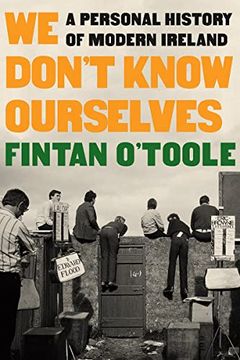 Explore modern Irish identity and social change in this engaging memoir and national history. Fintan O'Toole, an Anglophone world stylist, weaves together his personal experiences and cultural analysis to reveal Ireland's transition from a "backwater" to a globally recognized society. Delve into the violence of the Troubles and witness the collapse of the once-supreme Irish Catholic Church. Discover how globalization has shaped Irish society and its people in ways both positive and negative.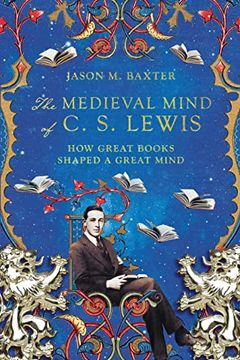 Uncover the lesser-known side of the brilliant mind of C. S. Lewis - his passion for medieval literature. Author Jason M. Baxter reveals how this genre played a significant role in shaping the worldview of the renowned author, providing insight into the modern challenges we face today. Discover C. S. Lewis the medievalist and find inspiration for your own journey.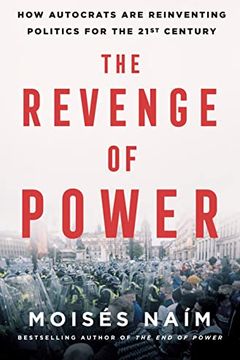 "The Revenge of Power" offers a fresh and global perspective on the battle for freedom in a world of growing autocracy. Moises Naim's urgent and original writing tackles one of the most pressing issues of our time, exploring strategies to contain and defeat the threat of authoritarianism.
Everything Sad Is Untrue by Daniel Nayeri
Can We Trust the Gospels? by Peter J. Williams
Mere Christianity by C. S. Lewis
Ten Arguments for Deleting Your Social Media Accounts Right Now by Jaron Lanier
Redemption by Joseph Rosenbloom
The Rights Turn in Conservative Christian Politics by Andrew R. Lewis
Divided We Fall by Luder G. Whitlock Jr.
As Kingfishers Catch Fire by Eugene H. Peterson
Isaiah Old and New by Ben Witherington III
Nothing to Prove by Jennie Allen
Basic Introduction to the New Testament by John Stott
Institutes of the Christian Religion, 1536 Edition by Mr. John Calvin
Love That Boy by Ron Fournier
The Biggest Story by Kevin Deyoung
The World Beyond Your Head by Matthew B. Crawford
What to Do When it's Your Turn by Seth Godin
The Righteous Mind by Jonathan Haidt
Selected Poems by Czeslaw Milosz
The Lion, the Witch and the Wardrobe by C. S. Lewis
David Copperfield by Charles Dickens
The City of God [The Modern Library] by Saint Augustine
The Uneasy Conscience of Modern Fundamentalism by Carl F. H. Henry
The War of Art by Steven Pressfield
On Writing by Stephen King
The Brothers Karamazov by Fyodor Dostoevsky
The Diary of a Country Priest by Georges Bernanos
Jayber Crow by Wendell Berry
Signposts in a Strange Land by Walker Percy
A Theology of the New Testament by George Eldon Ladd
The Man in the High Castle by Philip K. Dick
A Room Called Remember by Frederick Buechner
Against Heresies by S. Irenaeus
Maximus the Confessor by Maximus the Confessor
Christianity & Liberalism by J. Gresham Machen