Sort by
Latest Recommendations First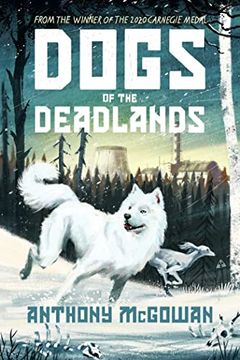 Chernobyl, 1986. Without humans, how will dogs survive? As humans fled the nuclear disaster, they were forced to leave their pets behind. Without people, nature began to return to the woods surrounding the power plant—lynx, bear, and wolves. But the overgrown forest is no place for dogs. Can Zoya, and her pups Misha and Luka, learn to survive in th...
What a brilliant book. One of my faves this year. "Dogs of the Deadlands" by @anthony_mcgowan is just fantastic. I became truly lost in the story of Zoya, Mischa and Bratan. It at points poignant, brutal and heart racing. All delivered perfectly. I had a little cry at the end     
–
source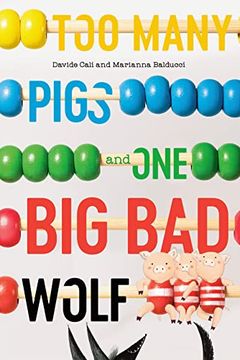 An unseen narrator goes head-to-head with the big bad wolf in this hilarious counting-book twist on The Three Little Pigs. Once upon a time, there were three little pigs.Then the wolf ate them.THE END.This story is too short! I want a longer one!In this clever counting book, the big bad wolf doesn't want to tell a long story. He wants to get to the...
Love a book that thinks out of the box @100scopenotes recommended this and it really is genius. "Too Many Pigs and one Big Bad Wolf" by #DavideCali and @MariannaBal is playful, clever conversation between Wolf and pigs that ends badly for the pigs everytime. #PicturebookPage     
–
source
Master storyteller David Almond's whimsical story about freedom, imagination, and daring all but soars off the page, paired with exquisite paintings by Laura Carlin."Go on. Be happy. Off you fly!"A charming tale from a beloved storyteller and award-winning illustrator urges readers of all ages to take chances and find joy. Nanty Solo is new in town...
I thought it would be good but it's so much better than good "The Woman Who Turned Children into Birds" by @davidjalmond and #LauraCarlin is a book about taking risks and embracing the things that make you happy. It's lyrical and at turns intriguing. Top drawer. #PicturebookPage     
–
source
Do aliens exist? Are UFOs real? The race is on to discover alien life in the universe!This book will sort myth from fact to bring you the real science behind the search for alien lifeforms. Space expert Joalda Morancy will take readers on a tour of the solar system (and beyond) on board new NASA missions searching for the most likely alien hiding p...
@123_Mr_D @MrEFinch @LTeacher123 @Glazgow @one_to_read @PaulWat5 @Misterbodd @jonnybid @f33lthesun @wideeyeded @QuartoKids It's a book I would have read again and again as a child. A bit like this that popped through the door this morning.     
–
source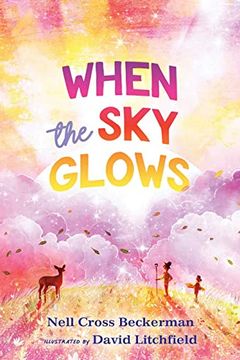 Uncover the science behind the beautiful and vast array of natural events that make the sky glow all over the world in this enlightening nonfiction picture book.Sunrises and lightning storms, rainbows and volcanoes, meteors and eclipses—these beautiful, awe-inspiring events that light up the sky might seem like magic. But there is a fascinating sci...
"When the Sky Glows" by @NellBeckerman and @dc_litchfield Is a brilliantly informative book about light and what makes the sky glow. What makes it a marvel is how @dc_litchfield illustrates these natural phenomenon. Magical and full of wonder #PicturebookPage #     
–
source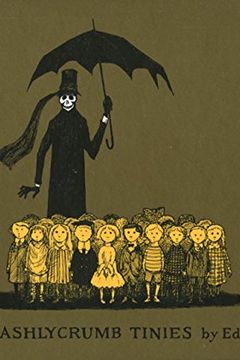 Last one for now. I can't talk #Halloween without mentioning #EdwardGorey. Gashlycrumb Tinies is the best alphabet book ever. Funny, dark and Gothic. It's proper genius.     
–
source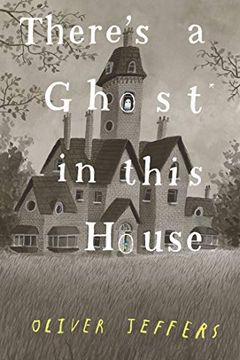 A captivating and utterly unique picture book with interactive, transparent pages about a girl who lives in a haunted house from world-renowned artist Oliver Jeffers. A young girl lives in a haunted house, but she has never seen a ghost. Are they white with holes for eyes? Are they hard to see? Step inside and help the girl as she searches under th...
"There's A Ghost in this House" by @OliverJeffers is one of those books that once a child gets hold of it they read again and again. The onionskin pages that reveal the ghosts make it a playful delight. The misc of art and photo is magical #HalloweenPicturebook     
–
source
Monster may think he wants to be in a scary story, but then again . . . A hilarious return by the team that brought us Hoot Owl, Master of Disguise. Our author would like to write a funny story, but his main character Monster has a different idea. He wants to be the star of a chilling, petrifying, utterly terrifying SCARY story. But scary stories ....
This is a favourite #StorytimeAssembly book in our school. "I WANT to BE in a SCARY STORY" by @seantstories and #JeanJullien is perfectly written, vibrantly illustrated #HalloweenPicturebook. It has a just spot on level of scare for the youngest children.     
–
source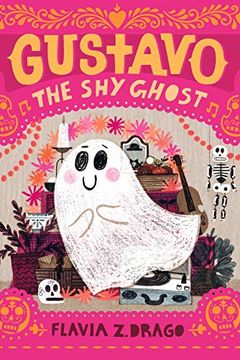 This winning debut picture book from Mexican artist Flavia Z. Drago about finding the courage to make friends is perfect for the spooky season — or anytime.Gustavo is good at doing all sorts of ghostly things: walking through walls, making objects fly, and glowing in the dark. And he loves almost nothing more than playing beautiful music on his vio...
Next up these utterly delightful (and not a bit scary) books by @Diafla. They're playful and full of character and wit. Just fantastic, gentle #HalloweenPicturebooks     
–
source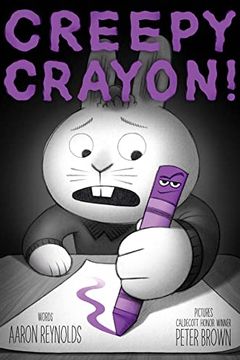 A #1 New York Times bestseller! From the team behind the New York Times bestselling Creepy Carrots! and Creepy Pair of Underwear! comes the third in this hilariously spooky series about a young rabbit and his peculiar encounters—featuring a sinister crayon!Jasper Rabbit has a problem: he is NOT doing well in school. His spelling tests? Disasters. H...
So this is a little thread of picturebooks perfect for #Halloween. First up these amazing "Creepy" books by @areynoldsbooks and @itspeterbrown. Cinematic, funny, clever and more than a little scary. Brilliant #HalloweenPicturebooks     
–
source
Tales of the Prehistoric World by Kallie Moore, Neon Squid
Shu Lin's Grandpa by Matt Goodfellow
Farmhouse by Sophie Blackall
The Baby-Changing Station by Rhett Miller
Rewilding by David A. Steen, Neon Squid
Grow, Tree, Grow by Dom Conlon
See You Someday Soon by Pat Zietlow Miller
Furthermoor by Darren Simpson
Rebel Skies by Ann Sei Lin
The Biggest Footprint by Rob Sears, Tom Sears
How to Build a Human by Pamela S. Turner
Big and Small and In-Between by Carter Higgins
One World by Nicola Davies
Cress Watercress by Gregory Maguire
Eternity Engine by Struan Murray
Out of the Shadows by Fiona Robinson
Talking History by Joan Lennon and Joan Dritsas Haig, Dr Joan Lennon, Dr Joan Dritsas Haig
The Shadows of Rookhaven by Pádraig Kenny
The Book of Stolen Dreams by
Saving Sorya by Trang Nguyen, Jeet Zdung
Circle Under Berry by Carter Higgins
A Shelter for Sadness by Anne Booth
Survivor Tree by Marcie Colleen
You Are a Reader! / You Are a Writer! by April Jones Prince
Blow, Wind, Blow! by Dom Conlon
When the Sky Falls by Phil Earle
Etty Darwin and the Four Pebble Problem by Lauren Soloy
When the World Was Ours by Liz Kessler
Feast of the Evernight by Ross MacKenzie
Fred Gets Dressed by Peter Brown
How to Make a Bird by Meg McKinlay
Alien Nation by Sandro Bassi
Ancient Games by Iris Volant
What Is A River? by Monika Vaicenavičiene
Drawn Across Borders by George Butler
A New Day by Brad Meltzer
Me + Tree by Alexandria Giardino
Milo Imagines the World by Matt de la Peña
Bear Island by Matthew Cordell
Seaside Stroll by Charles Trevino
Ten Beautiful Things by Molly Griffin
What Did the Tree See by Charlotte Guillain
Vessel of Promises by Stephen Cowan
It's Not Very Complicated by Samuel Ribeyron
Starcrossed by Julia Denos
I Am the Storm by Jane Yolen
Were I Not A Girl by Lisa Robinson
All Thirteen by Christina Soontornvat
The Boy and the Gorilla by Jackie Azúa Kramer
Migrants by Issa Watanabe
How We Got to the Moon by John Rocco
Trowbridge Road by Marcella Pixley
The Wanderer by Peter van Den Ende
In the City by Chris Raschka
Our Little Kitchen by Jillian Tamaki
If You Come to Earth by Sophie Blackall
Evelyn Del Rey Is Moving Away by Meg Medina
Your Place in the Universe by Jason Chin
I Talk Like a River by Jordan Scott
The Bird in Me Flies by Sara Lundberg
The Girl and the Ghost by Hanna Alkaf
Three Squeezes by Jason Pratt
Birrarung Wilam by Aunty Joy Murphy
The Beast Warrior by Nahoko Uehashi
Freedom, We Sing by Amyra león
Catch That Chicken! by Atinuke
Animal Farm by George Orwell
When You Look Up by Decur
The Line Tender by Kate Allen
A Last Goodbye by Elin Kelsey
Deeplight by Frances Hardinge
A Game of Fox & Squirrels by Jenn Reese
One Little Bag by Henry Cole
Hello, Neighbor! by Matthew Cordell
Louisiana's Way Home by Kate Dicamillo
The Next President by Kate Messner
Crater Lake by Jennifer Killick
We Are Water Protectors by Carole Lindstrom
Facts vs. Opinions vs. Robots by Michael Rex
Arthur and the Golden Rope by Joe Todd-Stanton
Everybody Counts by Kristin Roskifte
Here in the Real World by Sara Pennypacker
Humpty Dumpty Lived Near a Wall by Derek Hughes
Orphans of the Tide by Struan Murray
#Tumeke! by Michael Petherick
I, Cosmo by Carlie Sorosiak
Driftwood Days by William Miniver
The Boy, the Mole, the Fox and the Horse by Charlie MacKesy
Suffragette by David Roberts
Africa, Amazing Africa by Atinuke
The Moose of Ewenki by Gerelchimeg Blackcrane
Beverly, Right Here by Kate Dicamillo
The Skylarks' War by Hilary McKay
Small in the City by Sydney Smith
Ancient Wonders by Iris Volant
Fire Girl, Forest Boy by Chloe Daykin
Rocket Says Look Up! by Nathan Bryon
This Was Our Pact by Ryan Andrews
A Wolf Called Wander by Rosanne Parry
My Cat Looks Like My Dad by Thao Lam
Underwear! by Jenn Harney
The Beast Player by Nahoko Uehashi
Crescendo by Paola Quintavalle
The Gritterman by Orlando Weeks
How To Train Your Dragon The Hidden World by Dreamworks
The Whispers by Greg Howard
Once Upon a Star by James Carter
Up the Mountain Path by Marianne Dubuc
Adrian Simcox Does NOT Have a Horse by Marcy Campbell
The Visitor by Antje Damm
Mr. Wolf's Class by Aron Nels Steinke
Ban This Book by Alan Gratz
Raymie Nightingale by Kate Dicamillo
Read the Book, Lemmings! by Ame Dyckman
The House by the Lake by Thomas Harding
A Darkling Plain by Philip Reeve
Mortal Engines by Philip Reeve
Predator's Gold by Philip Reeve
Questions Asked by Jostein Gaarder
Town Is by the Sea by Joanne Schwartz
The Promise by Nicola Davies
As You Wish by Cary Elwes
Shadowsmith by Ross MacKenzie
The Day I Became a Bird by Ingrid Chabbert
The Wolf Wilder by Katherine Rundell
Fox & Goldfish by Nils Pieters
Pinocchio by Alessandro Sanna
Professor Astro Cat's Atomic Adventure by Dominic Walliman
Booked by Kwame Alexander
Can I Build Another Me? by YOSHITAKE SHINSUKE
Belly Flop by Morris Gleitzman
The Machine Gunners by Robert Westall
Bug in a Vacuum by Melanie Watt
That Rabbit Belongs To Emily Brown by Cressida Cowell
How to Steal a Dragon's Sword by Cressida Cowell
Developing Children's Critical Thinking through Picturebooks by Mary Roche
The River by Alessandro Sanna
Battle Bunny by Jon Scieszka
Oh No George by Chris Haughton
Creepy Carrots! by Aaron Reynolds
Goalkeeper's Revenge by Bill Naughton
The Fantastic Flying Books of Mr. Morris Lessmore by William Joyce
Lost in the Toy Museum by David Lucas
The Eagle by Rosemary Sutcliff
The Graveyard Book by Neil Gaiman
The Thief Lord by Cornelia Funke
How to Cheat a Dragon's Curse by Cressida Cowell
HOW TO BE A PIRATE by Cressida Cowell
How to Speak Dragonese by Cressida Cowell
Wabi Sabi by Mark Reibstein
The Island by Armin Greder
Infernal Devices by Philip Reeve
The Gruffalo by Julia Donaldson
How to Train Your Dragon by Cressida Cowell
The Wolves in the Walls by Neil Gaiman
THE DIARY OF A KILLER CAT by Fine Anne
Emil and the Detectives by Erich Kästner
The WASP FACTORY by Iain Banks
How Texts Teach What Readers Learn by Margaret Meek
I'll Take You to Mrs Cole by
At Our House by Isabel Minhos MartinsHardcover by