Sort by
Latest Recommendations First
Twenty Thousand Leagues Under the Sea meets Frankenstein in Frances Hardinge's latest fantasy adventure   The gods are dead. Decades ago, they turned on one another and tore each other apart. Nobody knows why. But are they really gone forever? When 15-year-old Hark finds the still-beating heart of a terrifying deity, he risks everything to keep it ...
@MrWalkerPrimary Loved the Lie Tree. Have you read Deeplight. I think it's her best book. I thoroughly recommend it.     
–
source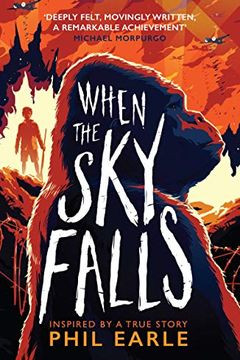 Inspired by a true story. It's 1940, and Joseph has been packed off to stay with Mrs F, a gruff woman with no great fondness for children. To Joseph's amazement, she owns the rundown city zoo where Joseph meets Adonis, a huge silverback gorilla. Adonis is ferociously strong and dangerous, but Joseph finds he has an affinity with the lonely beast. B...
So just finished a slow reread of "When The Sky Falls" by @philearle and I'm sat outside in the sunshine weeping buckets. It truly is an extraordinary book. If I were in Year 6 it would be top of my reading list. It's stunningly powerful and utterly beautiful. A future classic!     
–
source
Adam-2 has been locked in the basement of a lost building for over two hundred years – until he emerges into a world ruined by a civil war between humans and advanced intelligence. Hunted by both sides, Adam discovers that he holds the key to the war, and the power to end it – to destroy one side and save the other. But first, Adam must decide who ...
Holiday book 5 finished. Loved it. Another brilliant Sci-Fi novel that I know Year 6 will just love. "Adam -2" by @alastair_ch is a fantastic adventure set in a war between humans and robots., full of fantastic action, moral dilemma and brilliant characters. Totally Recommended     
–
source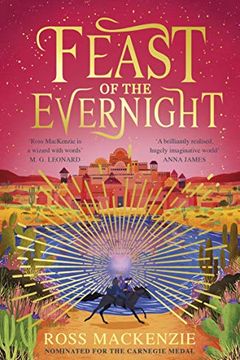 The Evernight has been defeated and the sun has returned, thanks to Larabelle Fox and her friends Joe and Double Eight. White Witches have their souls back and Mrs Hester is no more. It should be a time of celebration and relief.But a new threat is emerging from the mists of the Veil, the dangerous forest that surrounds the Silver Kingdom's souther...
Feel this has disappeared under the radar a little. A shame because "Feast of the Evernight" is a totally fantastic sequel to one of my favourite books of last year. A brilliant world full of wonderful characters and a superb story, tense and exciting. Top-notch. @RossAuthor     
–
source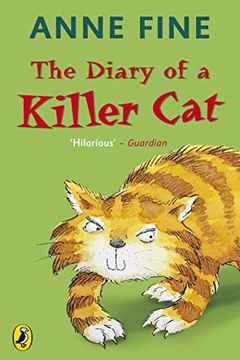 @KarlDuke8 @MrEPrimary I also think this series of books by Anne Fine are among the greatest early novels and absolutely perfect for Year 2     
–
source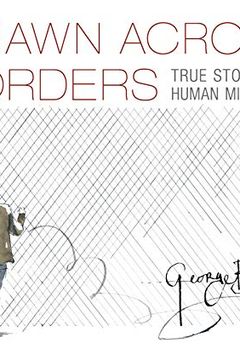 From a celebrated documentary artist, twelve portraits from the front lines of migration form an intimate record of why people leave behind the places they call home.It is an unusual feeling to walk into a place that everyone is leaving . . .Resisting his own urge to walk away, award-winning artist George Butler took his sketchbook and made, over t...
@MissStanleyYr6 Was it this one by @george_butler. It's an utterly fantastic book. Perfect for Year 6.     
–
source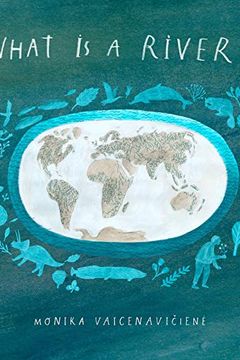 What I thought would be a book of facts is actually a thought-provoking poetic delight. "What is a River?" By Monika Vaicenaviciene is stunning to look at and beautiful to read, it helps us explore the true importance of rivers to our lives. A delight. #PicturebookPage     
–
source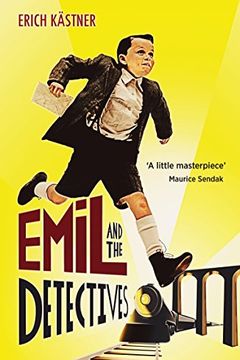 @hopkinsmmi @rlrossi64 Emil. What a brilliant book.     
–
source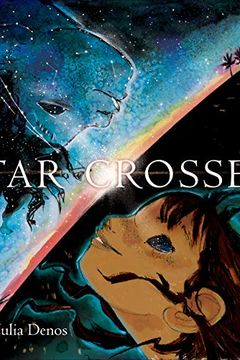 @Mat_at_Brookes @JuliaDraw @RobCrossley4 @erinlynhamilton @richreadalot @rcharlesworth @sam_creighton @one_to_read @nicolajharvey @JennaLucas81 @KSunray3 This is just fantastic Mat. The book is an undiscovered gem and this does it justice. Love the playlist as well. a great plan for a great book.     
–
source
A wordless wonder of a picture book, reminiscent of David Wiesner and Chris Van Allsburg. An unforgettable subway ride in an alien world filled with truths of our own....
Love it when you get a book that totally defies expectations. "Alien Nation" by Sandro Bassi is wonderfully illustrated, weird and wild wordless picturebook. Thought provoking on how our mobile devices alienate us. #PicturebookPage     
–
source
How to Make a Bird by Meg McKinlay
Ancient Games by Iris Volant
A New Day by Brad Meltzer
Me + Tree by Alexandria Giardino
Milo Imagines the World by Matt de la Peña
Bear Island by Matthew Cordell
Seaside Stroll by Charles Trevino
What Did the Tree See by Charlotte Guillain
Vessel of Promises by Stephen Cowan
It's Not Very Complicated by Samuel Ribeyron
I Am the Storm by Jane Yolen
Were I Not A Girl by Lisa Robinson
The Boy and the Gorilla by Jackie Azúa Kramer
Migrants by Issa Watanabe
How We Got to the Moon by John Rocco
Trowbridge Road by Marcella Pixley
The Wanderer by Peter van Den Ende
In the City by Chris Raschka
Our Little Kitchen by Jillian Tamaki
If You Come to Earth by Sophie Blackall
Evelyn Del Rey Is Moving Away by Meg Medina
Your Place in the Universe by Jason Chin
I Talk Like a River by Jordan Scott
The Bird in Me Flies by Sara Lundberg
The Girl and the Ghost by Hanna Alkaf
Three Squeezes by Jason Pratt
Birrarung Wilam by Aunty Joy Murphy
The Beast Warrior by Nahoko Uehashi
Freedom, We Sing by Amyra león
Catch That Chicken! by Atinuke
Animal Farm by George Orwell
When You Look Up by Decur
The Line Tender by Kate Allen
A Last Goodbye by Elin Kelsey
A Game of Fox & Squirrels by Jenn Reese
One Little Bag by Henry Cole
Hello, Neighbor! by Matthew Cordell
Louisiana's Way Home by Kate Dicamillo
The Next President by Kate Messner
We Are Water Protectors by Carole Lindstrom
Facts vs. Opinions vs. Robots by Michael Rex
Arthur and the Golden Rope by Joe Todd-Stanton
Everybody Counts by Kristin Roskifte
Here in the Real World by Sara Pennypacker
Humpty Dumpty Lived Near a Wall by Derek Hughes
Orphans of the Tide by Struan Murray
#Tumeke! by Michael Petherick
I, Cosmo by Carlie Sorosiak
Driftwood Days by William Miniver
The Boy, the Mole, the Fox and the Horse by Charlie MacKesy
Suffragette by David Roberts
Africa, Amazing Africa by Atinuke
The Moose of Ewenki by Gerelchimeg Blackcrane
Beverly, Right Here by Kate Dicamillo
The Skylarks' War by Hilary McKay
Small in the City by Sydney Smith
Ancient Wonders by Iris Volant
Fire Girl, Forest Boy by Chloe Daykin
Rocket Says Look Up! by Nathan Bryon
This Was Our Pact by Ryan Andrews
My Cat Looks Like My Dad by Thao Lam
Underwear! by Jenn Harney
The Beast Player by Nahoko Uehashi
Crescendo by Paola Quintavalle
The Gritterman by Orlando Weeks
The Whispers by Greg Howard
Once Upon a Star by James Carter
Up the Mountain Path by Marianne Dubuc
Adrian Simcox Does NOT Have a Horse by Marcy Campbell
Ban This Book by Alan Gratz
Raymie Nightingale by Kate Dicamillo
Read the Book, Lemmings! by Ame Dyckman
The House by the Lake by Thomas Harding
A Darkling Plain by Philip Reeve
Mortal Engines by Philip Reeve
Predator's Gold by Philip Reeve
Questions Asked by Jostein Gaarder
Town Is by the Sea by Joanne Schwartz
The Promise by Nicola Davies
As You Wish by Cary Elwes
Shadowsmith by Ross MacKenzie
The Day I Became a Bird by Ingrid Chabbert
The Wolf Wilder by Katherine Rundell
Fox & Goldfish by Nils Pieters
Pinocchio by Alessandro Sanna
Professor Astro Cat's Atomic Adventure by Dominic Walliman
Booked by Kwame Alexander
Bug in a Vacuum by Melanie Watt
That Rabbit Belongs To Emily Brown by Cressida Cowell
Developing Children's Critical Thinking through Picturebooks by Mary Roche
The River by Alessandro Sanna
Battle Bunny by Jon Scieszka
Oh No George by Chris Haughton
Goalkeeper's Revenge by Bill Naughton
The Fantastic Flying Books of Mr. Morris Lessmore by William Joyce
Lost in the Toy Museum by David Lucas
The Eagle by Rosemary Sutcliff
The Graveyard Book by Neil Gaiman
The Thief Lord by Cornelia Funke
Wabi Sabi by Mark Reibstein
The Island by Armin Greder
Infernal Devices by Philip Reeve
The Gruffalo by Julia Donaldson
The Wolves in the Walls by Neil Gaiman
The WASP FACTORY by Iain Banks
How Texts Teach What Readers Learn by Margaret Meek
At Our House by Isabel Minhos MartinsHardcover by