Akame ga KILL! Manga
Teenage country bumpkin Tatsumi dreams of earning enough money for his impoverished village by working in the Capital--but his short-lived plans go awry when he's robbed by a buxom beauty upon arrival! Penniless, Tatsumi is taken in by the lovely Miss Aria, but just when his Capital dreams seem in reach yet again, Miss Aria's mansion is besieged by Night Raid--a team of ruthless assassins who targets high-ranking members of the upper class! As Tatsumi is quick to learn, appearances can be deceiving in the Capital, and this team of assassins just might be...the good guys?!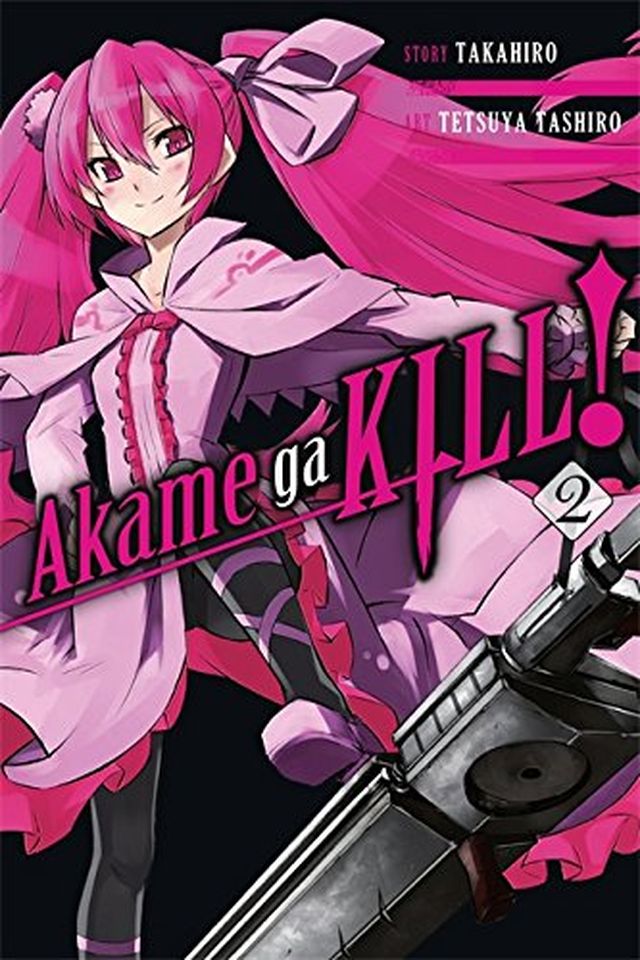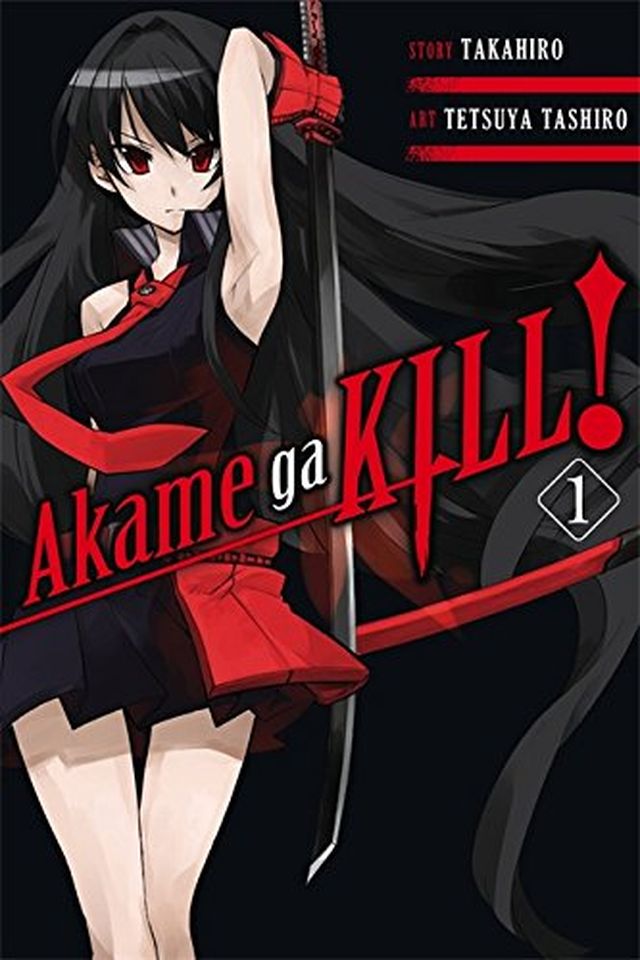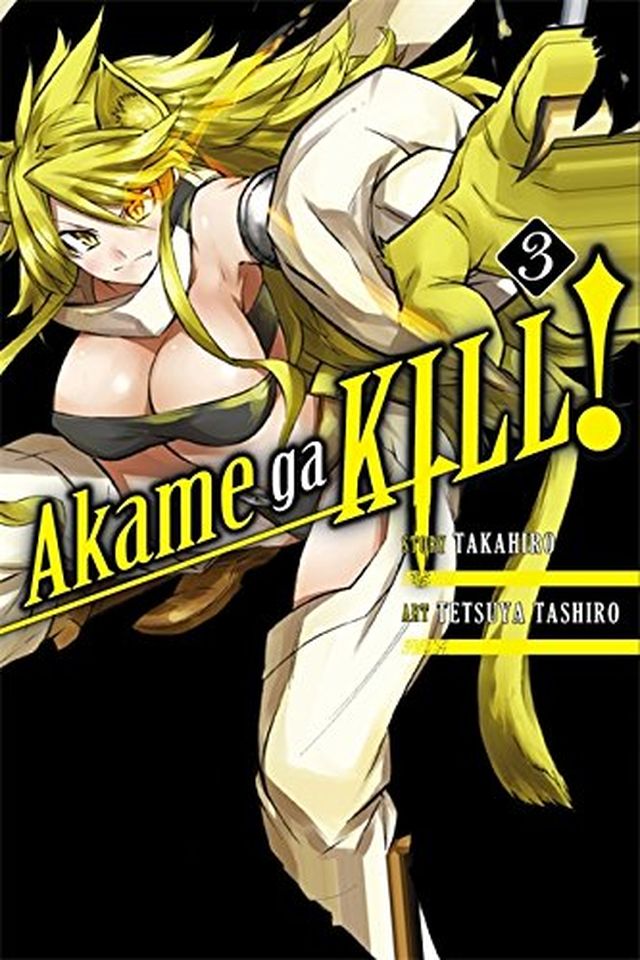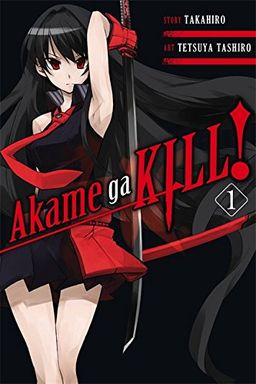 A rural teenager named Tatsumi travels to the Capital, hoping to earn money for his impoverished village, but is robbed upon arrival. He's taken in by Lady Aria, but her mansion is attacked by a team of ruthless assassins called Night Raid who target high-ranking members of the upper class. Tatsumi soon discovers that appearances can be deceiving in the Capital and the assassins may just be the "good guys". The book is divided into chapters on killing darkness, the country, authority, and cares.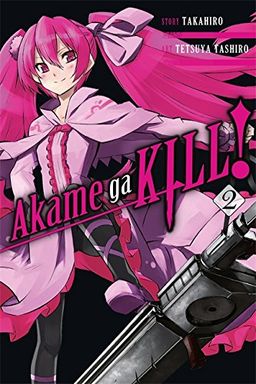 Experience the dangers and deceptions of the Capital through the eyes of country boy Tatsumi, who dreams of saving his impoverished village. Robbed upon arrival, he finds himself taken in by Lady Aria, only to be caught in the crosshairs of Night Raid, a group of ruthless assassins. As Tatsumi struggles to discern friend from foe, he discovers that nothing is as it seems in the Capital. Join Tatsumi on his quest for justice in this action-packed manga.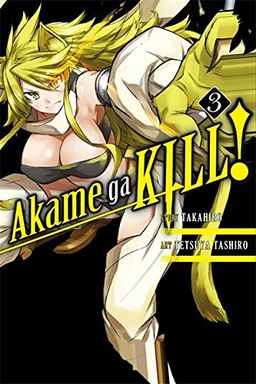 "Join Tatsumi as he struggles to come to terms with the loss of his comrade and continue his quest to become a noble assassin. But when a new group of powerful Teigu Wielders known as the Three Beasts emerges, Tatsumi faces his toughest challenge yet. Who will emerge victorious in this deadly battle for supremacy? Find out in this thrilling third volume of a hit manga series."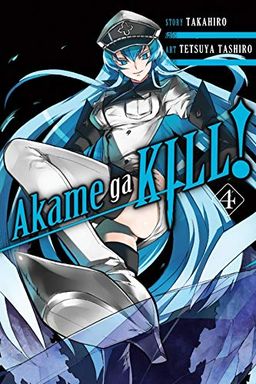 In this thrilling manga, General Esdeath creates a police squad called the Jaegers to destroy Night Raid. Tatsumi, still reeling from a recent loss, enters a fighting tournament designed by Esdeath herself. Will they survive this epic battle?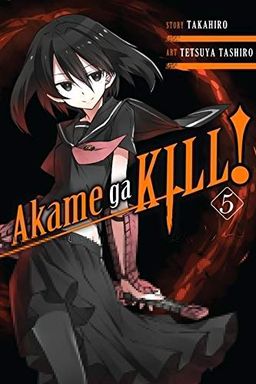 In "Akame ga KILL! Vol. 5," Night Raid and the Jaegers face off in a dark and thrilling fantasy battle. With their base under attack, Night Raid must evade Dr. Stylish's army of experimental soldiers, or become his next test subjects. Can they defeat the mad scientist before it's too late? Find out in this action-packed volume.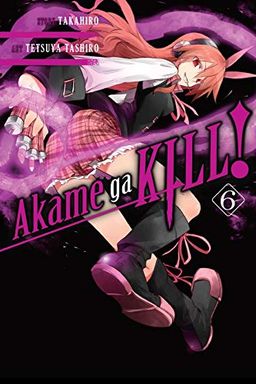 This action-packed volume of adventure follows Tatsumi as he encounters his long-time adversary, General Esdeath, during a mission to defeat a new type of Danger Beast. Can Tatsumi convince Esdeath to join the Night Raid's cause? Find out in this thrilling installment of the series.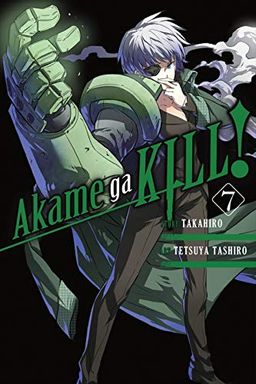 Get ready for a thrilling showdown between Night Raid and the Jaegers as they battle it out with their powerful teigus. Don't miss out on the explosive center stage battle between sisters Akame and Kurome, but beware, as the clash of teigus always comes with casualties.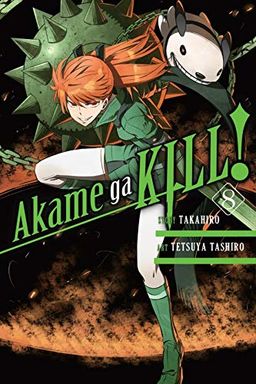 Join Akame and her teammates as they face their toughest battle yet at the headquarters of a dangerous religious organization. But when the Jaegers and Four Rakshasa Demons enter the fray, the stakes become even higher. Don't miss the epic showdown between Mine and Seryu in this intense Volume 8.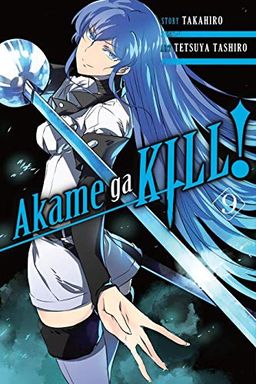 This manga volume follows the members of Night Raid as they prepare for a decisive battle against the Empire. Mine grapples with newfound feelings for Tatsumi, while Najenda steels herself for the upcoming fight. However, they meet unexpected opposition in the form of "the Empire's strongest" – Esdeath. As emotions run high, the tension builds towards an explosive confrontation in this manga series.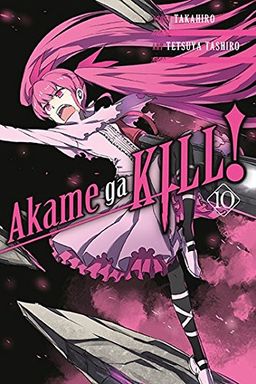 In Akame ga KILL!, Vol. 10, the fight against evil reaches its peak. Follow Mine as she seizes a rare moment of opportunity after a brutal battle, while Wild Hunt faces its toughest challenge yet. With Wave and the other Jaegers by their side, the Capital is rocked to its core. Don't miss this gripping, action-packed installment.
Akame ga KILL!, Vol. 12 by Takahiro
Akame ga KILL! 13 by Takahiro, Tetsuya Tashiro
AKAME GA KILL! 14 by Takahiro, Tetsuya Tashiro
Akame ga KILL!, Vol. 15 by Takahiro