Arsène Lupin Series
Arsène Lupin books in order
Original "series" (not numbered) includes 17 romance, 39 stories and 5 theater's pièce. https://fr.m.wikipedia.org/wiki/Arsèn...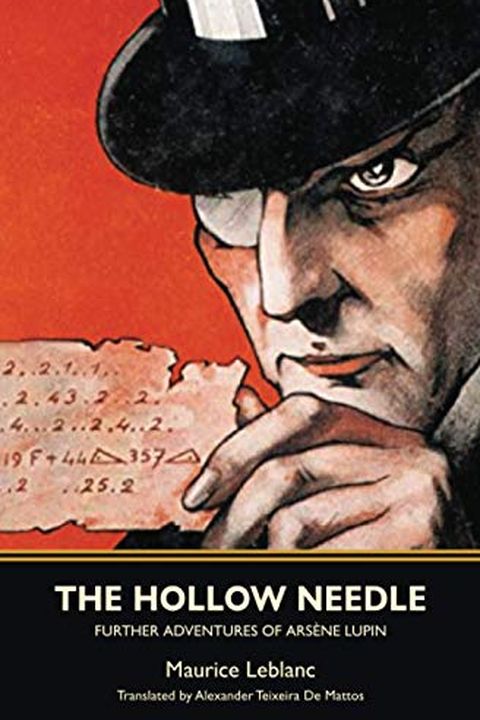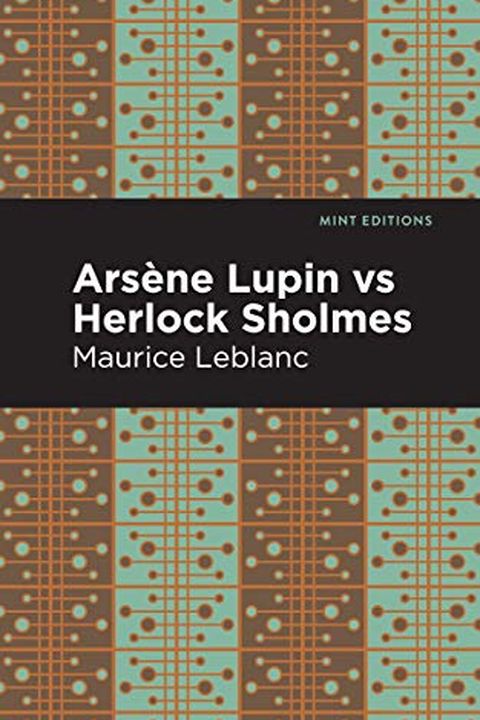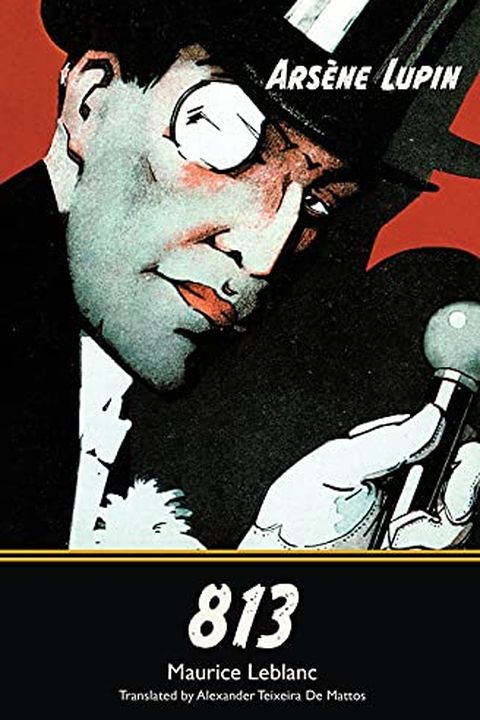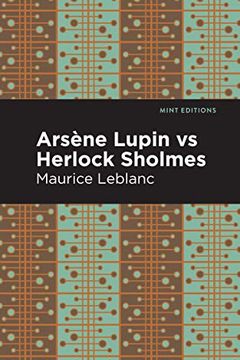 A French aristocrat who may be the world's greatest thief faces off against the iconic British gentleman-detective in this classic tale of wit, charm, and brilliant scheming. Follow Arsene Lupin and Herlock Sholmes in their battle of wits to see who emerges as the victor. This edition also features a new intro by Darrell Schweitzer.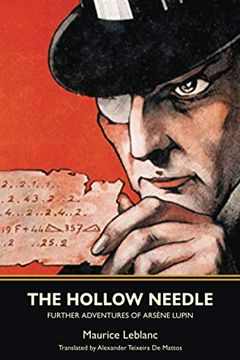 A thrilling game of cat and mouse unfolds between the famous gentleman-burglar Arsène Lupin and amateur-detective Isidore Beautrelet in The Hollow Needle. With appearances by old foes Detective Ganimard and the famous English detective Holmlock Shears, Lupin races to steal the elusive and valuable Hollow Needle, containing a secret passed down by the kings of France since Julius Caesar's time. Maurice Leblanc's best-known novel will keep you on the edge of your seat.
Get ready for a thrilling mystery that will keep you on the edge of your seat! Follow Arséne Lupin as he dives into a police search to find the murderer of one of his victims. The hunt includes finding hidden letters, locating a significant clock, and even causing an emperor to make secret trips. Brace yourself for countless murders, suicide, and intense plot twists.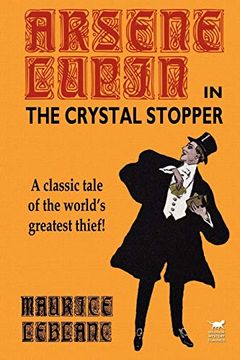 Join the world's greatest thief, Arsene Lupin, as he faces his toughest challenge yet in the cunning detective, Deputy Daubrecq. Can Lupin save his men from the guillotine, recover his lost honor, and outsmart his rival? Explore an exciting adventure from the acclaimed author of Arsene Lupin, Arsene Lupin vs. Herloch Sholmes, and The Hollow Needle.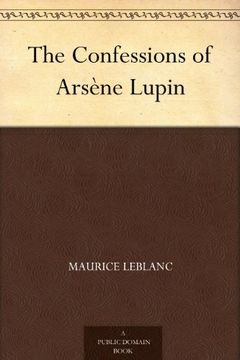 Follow the notorious thief, Arsène Lupin, as he recounts his lifetime of daring escapades and heists. Lupin has evaded French detectives, but nothing will stop him from finding the baroness Repstein, who stole a fortune in jewels. With his cunning and wit, he outsmarts both law enforcement and criminals, always taking a little something for himself. These tales are filled with adventure, excitement, and a touch of charm from the world's premier thief.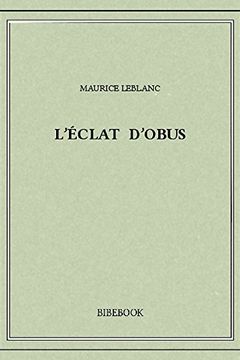 A newlywed couple arrives at a castle in Lorraine just before the start of World War I. As they explore the property, they stumble upon a horrifying discovery that sets the stage for a thrilling wartime adventure.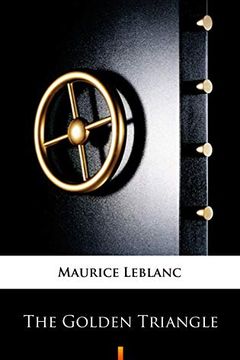 A thrilling mystery novel that sees the return of esteemed gentleman thief Arsene Lupin. When Captain Patrice Belval, a one-armed African named Ya-Bon, and a nurse known only as Little Mother Coralie come into the picture, a complex and intriguing mystery unfolds. Leblanc's The Golden Triangle will leave you on the edge of your seat with the urge to unravel an intricate web of secrets and solve this compelling enigma.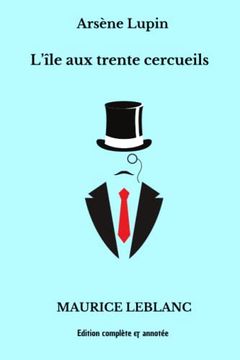 This thrilling novel takes us to the island of Sarek in Brittany, known as "the island of thirty coffins" due to a haunting legend that foretells the deaths of thirty victims (including four women). When Véronique d'Hergemont returns to the island after fourteen years, she discovers her initials on the landmarks and her face in a drawing of a crucified woman. The dark atmosphere of Celtic legends, the ominous predictions, and the terrifying Count Vorski will send shivers down your spine, but fear not! Arsène Lupin and a little dog named Tout Va Bien are here to face the curse and lift it. With a perfect mix of suspense and humor, Maurice Leblanc will keep you on the edge of your seat until the very end.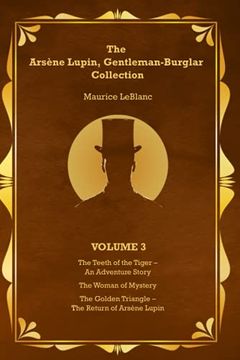 In this action-packed mystery, a sum of $100 million francs is up for grabs when the final will of Mornington is discovered. The issue is that some of the heirs are unknown and seem to be dying off rapidly. The executor of the estate is the infamous Arsène Lupin, who stands to inherit the money if no heirs are found within three months. It's a thrilling race against time in Maurice LeBlanc's latest page-turner.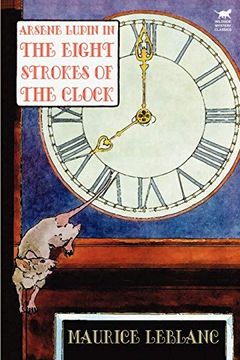 In "The Eight Strokes of the Clock," a master thief, Arsène Lupin, fights against cops, crooks, and killers. Six women have gone missing in Paris, only to reappear days later with brutal injuries. When his lover disappears, Renine fears she will be the next victim. Despite the danger, Arsène Lupin stops at nothing to solve the murders.
La demoiselle aux yeux verts by Maurice Leblanc
L'agence Barnett et Cie by Maurice Leblanc
La Demeure mystérieuse by Maurice Leblanc
La Barre-y-va by Maurice Leblanc
La Femme aux deux sourires by Maurice Leblanc
Victor, de la brigade mondaine by Maurice Leblanc
La Cagliostro se venge by Maurice Leblanc
Le Dernier Amour d'Arsène Lupin by Maurice Leblanc