Ascendance of a Bookworm Series
Ascendance of a Bookworm books in order
From Book 1: A certain college girl who's loved books ever since she was a little girl dies in an accident and is reborn in another world she knows nothing about. She is now Myne, the sickly five-year-old daughter of a poor soldier. To make things worse, the world she's been reborn in has a very low literacy rate and books mostly don't exist. She'd have to pay an enormous amount of money to buy one. Myne resolves herself: If there aren't any books, she'll just have to make them! Her goal is to become a librarian. This story begins with her quest to make books so she can live surrounded by them! Dive into this biblio-fantasy written for book lovers and bookworms!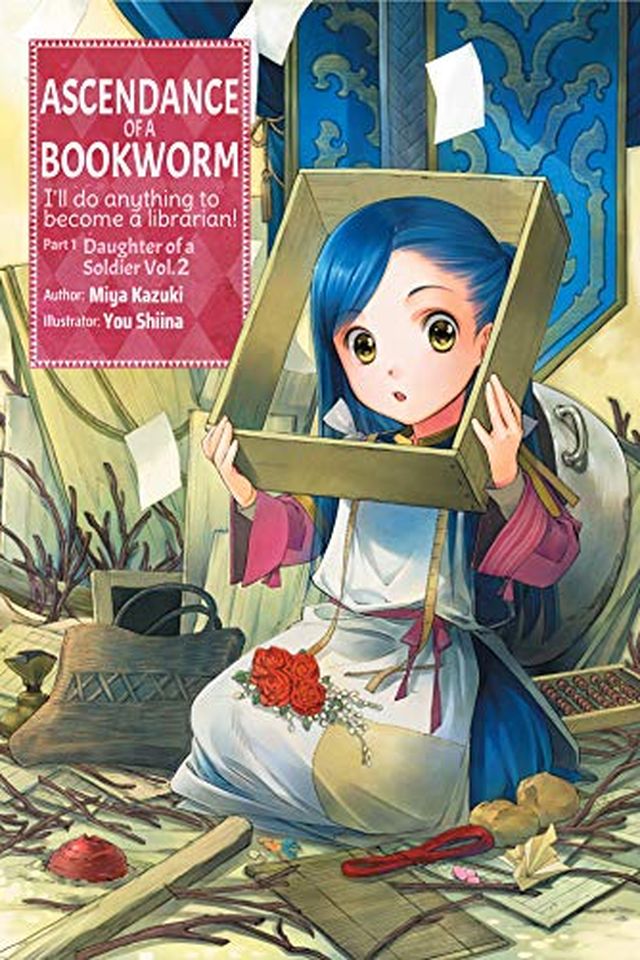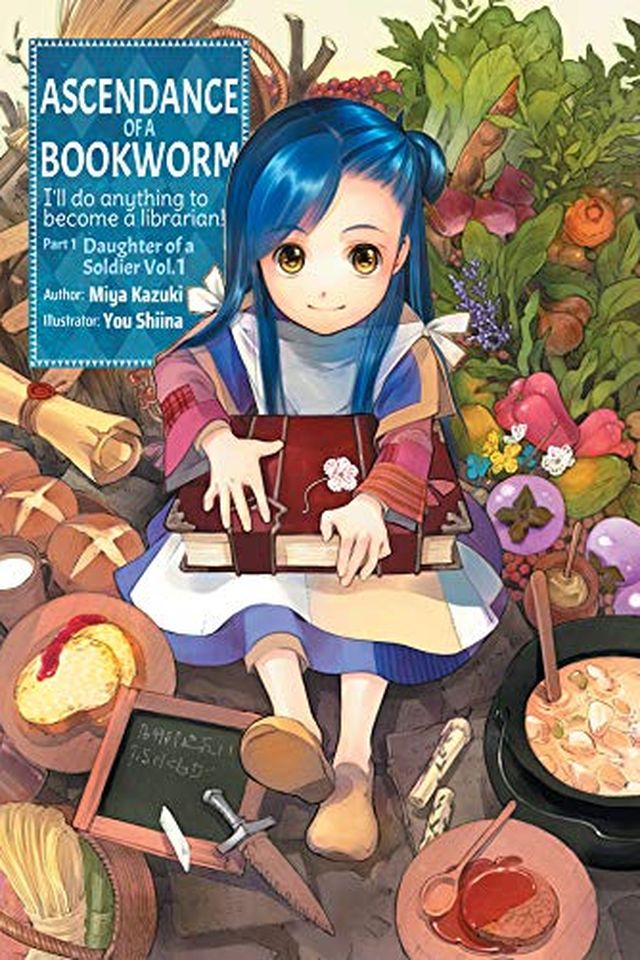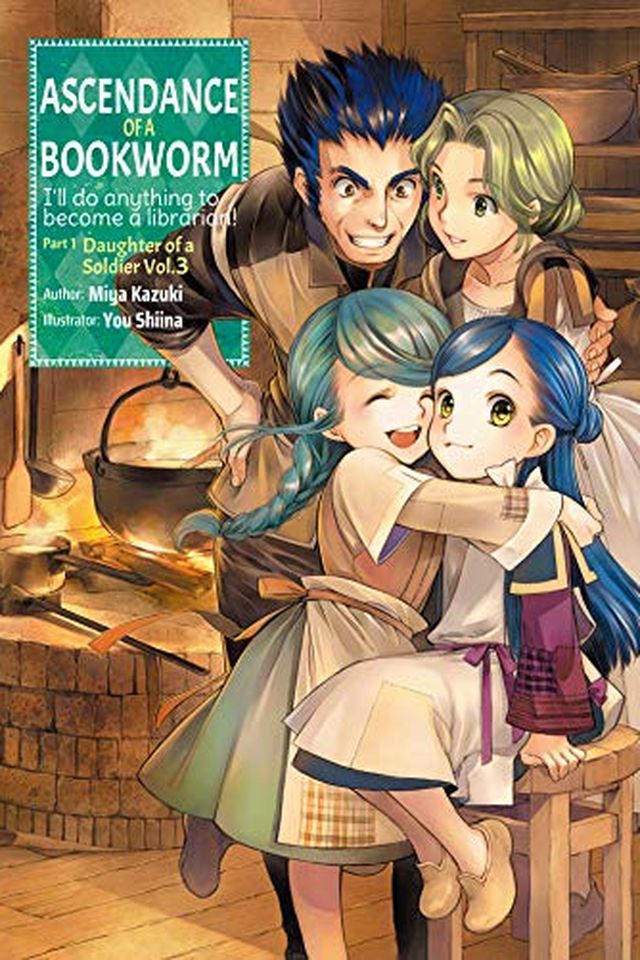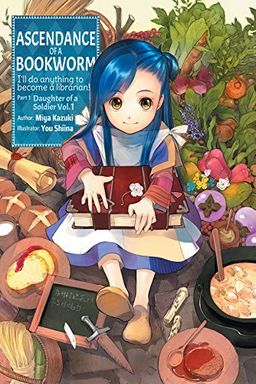 "Ascendance of a Bookworm" follows the story of a book-loving college girl who dies and is reincarnated in a world where books are scarce. As Myne, she is determined to make books herself and become a librarian. This biblio-fantasy is a must-read for bookworms and anyone who values the power of literature.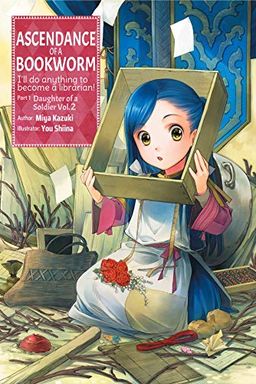 A young girl in a new world dreams of making books, but has faced obstacles. Partnering with a merchant to make a paper prototype brings its own challenges, including trusting a conniving businessman. Will she succeed in achieving her dream, or will "The Devouring" prevent her? Follow this biblio-fantasy dedicated to book lovers as our hero works to become the world's first librarian. Volume 2 now available.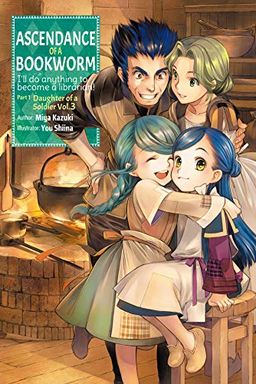 "Ascendance of a Bookworm" is a captivating story about Myne, who's determined to achieve her dream of making books. But her journey takes a turn when she falls sick with a mysterious illness known as the devouring. Despite the challenges, Myne's passion for making books only grows stronger. This first part of the series concludes with a glimpse into what's to come in the future. Join Myne on her journey to become the ultimate bookworm in this compelling tale.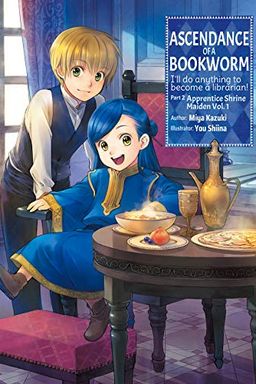 This book is a bibliofantasy that follows the journey of Myne, an apprentice shrine maiden who finally gets what she always wanted - a room full of books. However, her new life is far from perfect as she struggles with her commoner origins and battles the weakness of her own body. Despite the challenges, Myne gives her all to her apprenticeship, leading to the start of a new chapter in her love for books.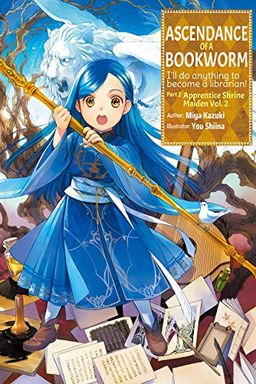 Follow Myne as she navigates the challenges of being an apprentice blue shrine maiden while also preparing to become a big sister. As she learns more about the temple, she struggles to balance her duties and her love of books. With her level of mana catching the attention of the nobles, she must be strategic to avoid danger. Get lost in this bibliofantasy as winter approaches and a blizzard threatens their world.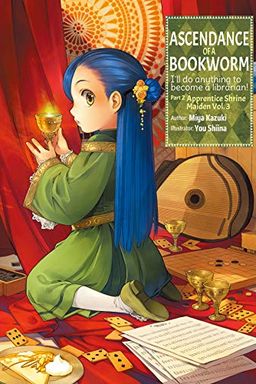 In "Ascendance of a Bookworm," a young apprentice shrine maiden named Myne is being sought after for her immense display of mana. The High Priest shelters her to protect her from danger, but her main focus is still books. She works on advancing the printing process to lower prices and make books more accessible. As winter turns to spring, the future of this biblio-fantasy comes to light.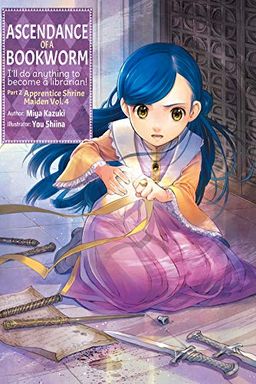 Escape the harsh winter and embrace the vibrant spring with the sequel to this biblio-fantasy book. Follow Myne's struggles to protect her loved ones against the High Bishop's evil plots while she just wants everything to stay the same. This heart-wrenching volume concludes in a shocking climax with a collection of short stories, original short stories, and a four-panel manga.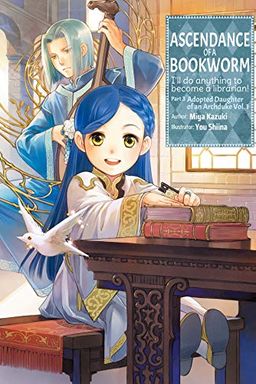 Embark on a new adventure with Rozemyne, a young girl who leaves her old life behind to become an archnoble. But life in noble society is tough, especially for a seven-year-old. Luckily, the High Priest offers her the keys to the temple's book room, allowing Rozemyne to indulge in her passion for reading. The world she discovers is vast and there's so much for her to learn. Join her on this biblio-fantasy journey filled with magic, etiquette training, and the growing printing industry.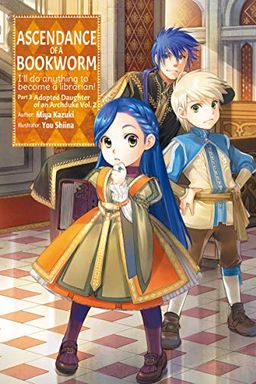 In "Ascendance of a Bookworm," the protagonist Rozemyne navigates her new position as both High Bishop and the archduke's adopted daughter. From preparing for a Harvest Festival, to taking care of new orphans, to dealing with the dissatisfaction of a neighboring town, her list of problems keeps growing. But with the encouragement of her lower city family and friends, and by recharging with books in the temple, she doesn't give up. This is the most action-packed volume of the biblio-fantasy yet, as Rozemyne prepares for the yearly Night of Schutzaria. Being the High Bishop is hard, but Rozemyne won't back down.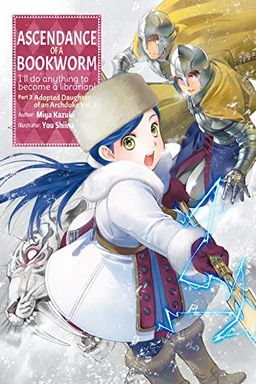 "Ascendance of a Bookworm" follows the story of High Bishop Rozemyne as she navigates through the challenges of teaching kids too young for the Royal Academy and tutoring guard knights with bad grades. Her influence in noble society and the temple is steadily increasing and her love for books continues to grow. In this biblio-fantasy, experience an action-packed winter of mysticism and battle as Rozemyne hunts the Lord of Winter and gathers ingredients for her jureve potion. This volume includes two lengthy short stories and a four-panel manga drawn by You Shiina.
Ascendance of a Bookworm by 香月美夜
Ascendance of a Bookworm by 香月美夜
Ascendance of a Bookworm by Miya Kazuki