Aunt Dimity Mystery Series
Aunt Dimity Mystery books in order
Aunt Dimity is a romantic ghost in England involved in romantic mysteries.http://www.aunt-dimity.com/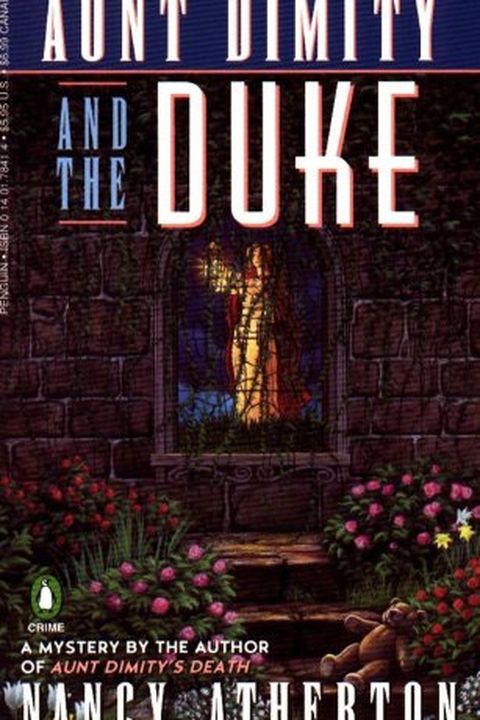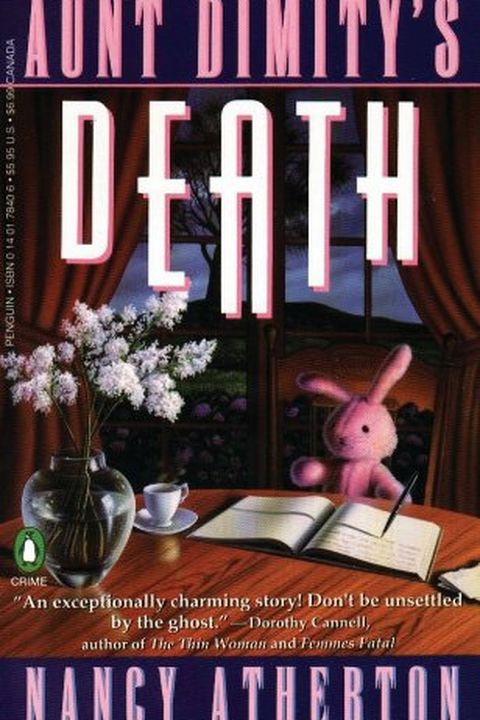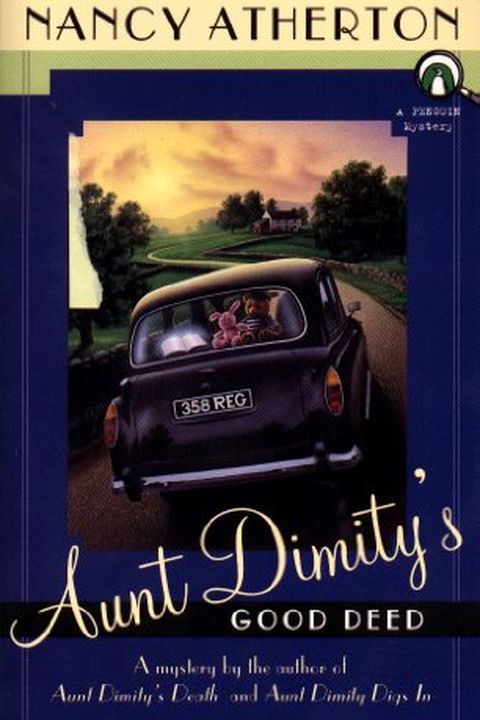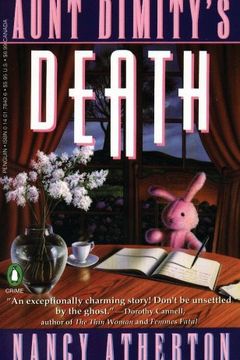 Lori Shepherd thought Aunt Dimity was just a character in a bedtime story......Until the Dickensian law firm of Willis & Willis summons her to a reading of the woman's will. Down-on-her-luck Lori learns she's about to inherit a siazable estate--if she can discover the secret hidden in a treasure trove of letters in Dimity's English country cottage....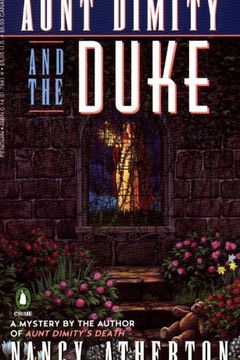 Emma Porter is forty, fat, frumpy, and a passionate amateur gardener. When her longtime lover dumps her for a younger woman, Emma escapes the cloying sympathy of family and friends by setting out on a summer-long driving tour of England's glorious gardens. A Dimity-contrived coincidence brings her to Penford Hall, a sprawling Gothic mansion in Corn...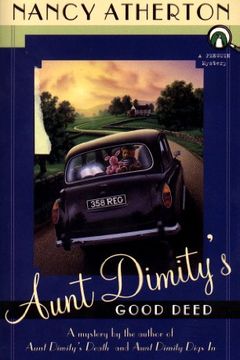 This cozy charmer--third in a series steered by the ghostly Aunt Dimity to ever greater sales--featured an enchanting mix of love, family scandal and mystery. The lovable Lori of Aunt Dimity's Death returns in a tale of marital adventure and family secrets. This cozy charmer--third in a series steered by the ghostly Aunt Dimity to ever greater sale...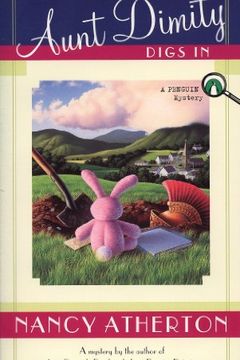 The latest in this enchanting and fast-selling series, featuring the beloved ghost Aunt Dimity, opens in a picturesque English cottage where the lovable Lori Shepherd is up to her elbows in pureed carrots and formula bottles, striving to be the perfect mother to twins! Luckily, a beautiful Italian nanny arrives just in time--so Lori can help settle...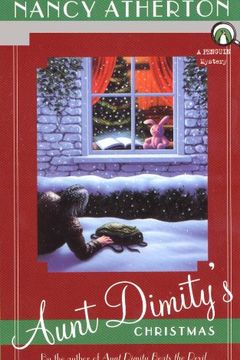 The fifth novel in the Aunt Dimity crime series, for fans of M. C. Beaton and Ann Granger.Lori Shepard's plans for a perfect family Christmas are derailed when a mysterious stranger collapses in the driveway of her cosy Cotswold cottage. As the nearby village of Finch begins its Christmas Eve celebrations, Lori must team up with Julian Bright - a d...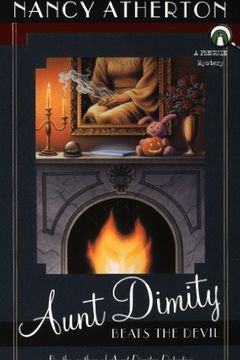 With rain crashing down on her Range Rover, as it climbs up a steep embankment on the Northumberland moors, Lori Shepherd is beginning to doubt the wisdom of her decision to evaluate a rare book collection at Wyrdhurst Hall. The grim, neo-gothic hall that greets her upon arrival is full of surprises-including a charming, secretive stranger, and a c...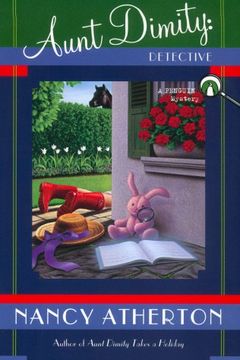 Book 7
#7
Aunt Dimity
Detective (Aunt Dimity Mystery Book 7)
When Lori Shepherd returns from her trip to America, she is shocked to hear that Prunella "Pruneface" Hooper has been killed. This is the first murder in the village of Finch in more than a century, and everyone is in an uproar. Before the town implodes in the wake of this scandal, Lori sets out to solve the murder. Unfortunately, nearly everyone i...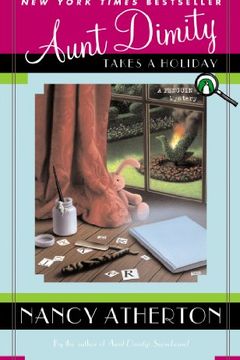 When Lori Shepherd's husband, Bill, is summoned to the reading of a will at the resplendent country estate of Earl Elstyn, Lori jumps at the chance to come along. She didn't expect, however, to find herself entangled in a messy—and dangerous—family dispute. The aristocratic earl has called together the entire Elstyn family to disclose the beneficia...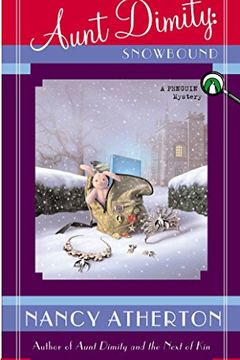 Book 9
#9
Aunt Dimity
Snowbound (Aunt Dimity Mystery Book 9)
Lori Shepherd and the phantom Aunt Dimity have become one of the mystery genre's most celebrated detective duos. In their latest adventure, a pleasant woodland stroll through the English countryside is rudely cut short by the blizzard of the century, forcing Lori to take shelter in Ladythorne Abbey—an old pile still haunted by the presence of the m...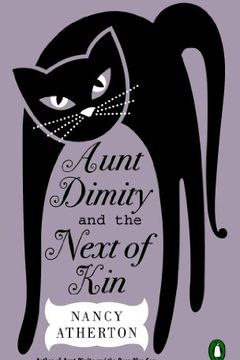 Hidden among her belongings are clues that Lori feels certain Miss Beacham wished to be discovered after her death. Watch out for Nancy Atherton's latest, Aunt Dimity and the King's Ransom, coming in July 2018 from Viking!Feeling a touch world-weary, Lori Shepherd decides to become a volunteer at the Radcliffe Infirmary, where she meets Elizabeth B...
Aunt Dimity Goes West by Nancy Atherton
Aunt Dimity, Vampire Hunter by Nancy Atherton
Aunt Dimity Slays the Dragon by Nancy Atherton
Aunt Dimity Down Under by Nancy Atherton
Aunt Dimity and the Family Tree by Nancy Atherton
Aunt Dimity and the Village Witch by Nancy Atherton
Aunt Dimity and the Lost Prince by Nancy Atherton
Aunt Dimity and the Wishing Well by Nancy Atherton
Aunt Dimity and the Summer King by Nancy Atherton
Aunt Dimity and the Buried Treasure by Nancy Atherton
Aunt Dimity and the Widow's Curse by Nancy Atherton
Aunt Dimity and the King's Ransom by Nancy Atherton
Aunt Dimity and the Heart of Gold by Nancy Atherton
Aunt Dimity and the Enchanted Cottage by Nancy Atherton