Baby Blues Scrapbook Series
Baby Blues Scrapbook books in order
One of the funniest and most relatable family comic strips in history, Baby Blues is guaranteed to entertain parents and comic strip fans of all ages.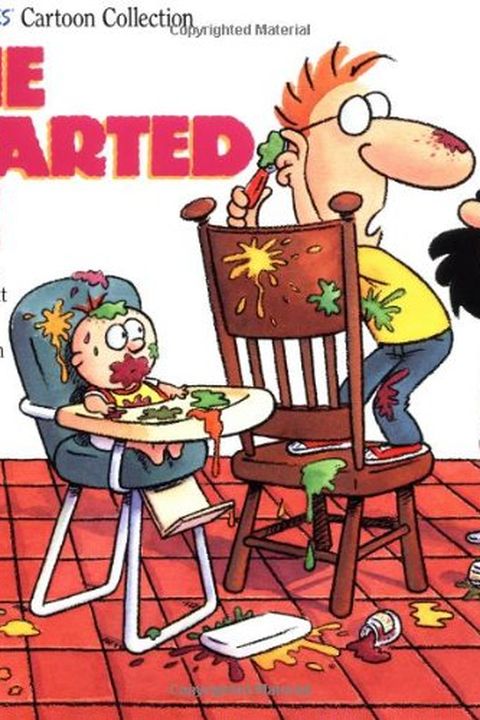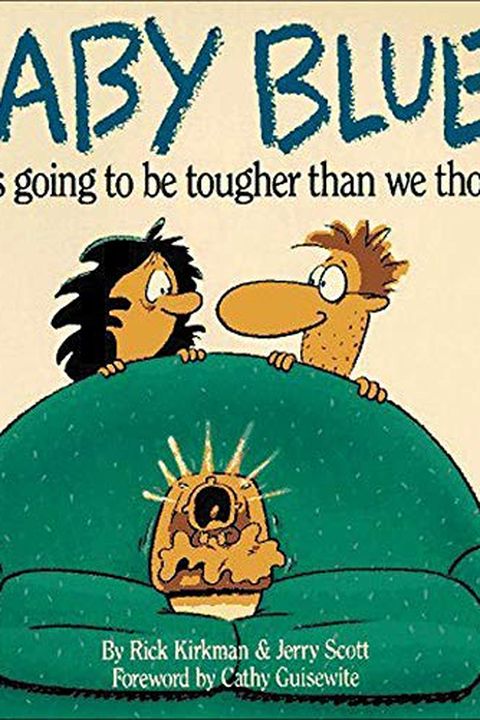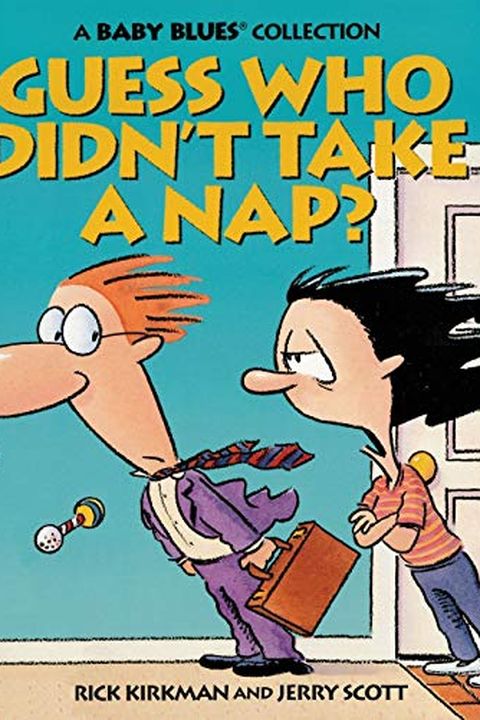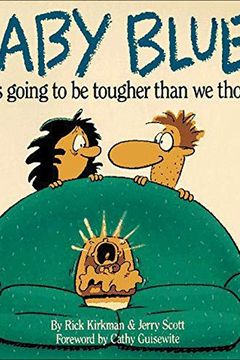 Book 1
#1
Baby Blues
This is Going to be Tougher Than We Thought
A humorous and relatable cartoon book on the ups and downs of parenting. Sure to be a hit among new and seasoned parents alike.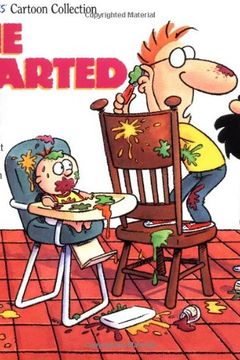 Get ready to join Darryl and Wanda on a journey of first-time parenthood. Baby Blues is a hilarious and heartfelt collection that follows the daily struggles and joys of being a parent. Join in on the adventures and feel understood through the relatable situations.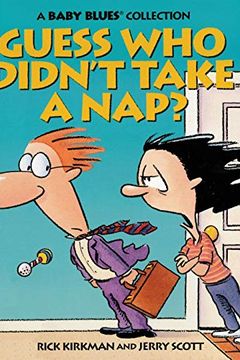 A hilarious and relatable comic strip, this book follows Wanda and Darryl's journey as first-time parents to newborn Zoe. The witty storytelling captures the humor in the ups and downs of parenthood. Perfect for anyone who needs a good laugh or a dose of parenting reality.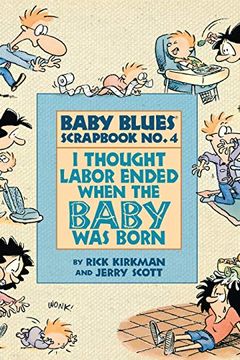 "I Thought Labor Ended When the Baby Was Born" is a heartwarming collection of Baby Blues comics that depicts the joys and struggles of new parents. Follow the adventures of Wanda and Darryl, a career couple turned mommy and daddy, as they navigate the ups and downs of parenthood with their adorable daughter, Zoe. Parents everywhere can relate to this hilarious and true-to-life comic series, as Kirkman and Scott expertly capture the challenges of deciphering a new relationship with romance, being "parentnoid," and balancing work and family life.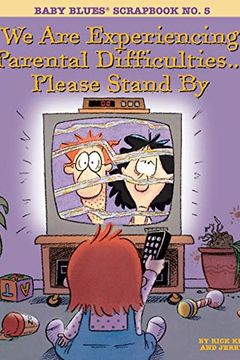 "We Are Experiencing Parental Difficulties...Please Stand By" is a Baby Blues collection that hilariously captures the challenges of first-time parenthood. Follow the MacPhersons as they adapt to their new addition, Zoe, in their typical stretched-to-the-limit fashion. This lovingly realistic book highlights the joys and frustrations of parenthood and the growing-up progression that Baby Blues fans will enjoy. Mothers will relate to Wanda's surprise at how her days have changed, while dads will laugh knowingly as Darryl tries to hold down a job and help out. A delightful read for anyone who cherishes the little moments of childhood.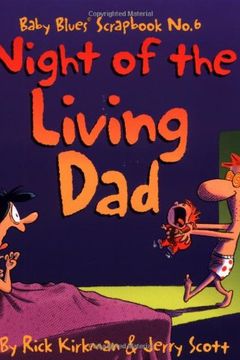 Night of the Living Dad is a hilarious comic book that offers an insightful and relatable account of parenthood. Follow Wanda and Darryl, as they prepare to become parents for the second time, juggling their jobs, home, and a growing toddler. From lost children at the mall to crossed baby monitors, this engaging strip perfectly captures the highs and lows of raising a family. This book is a must-read for anyone who's ever been a parent or plans to be one.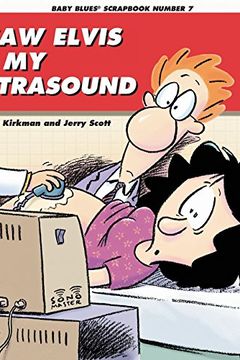 This laugh-out-loud comic collection follows the MacPhersons as they navigate the challenges of parenting their second child. From potty-training woes to hilarious ultrasound interpretations, follow Wanda and Darryl as they try to keep it all together. With witty writing and relatable humor, this book is perfect for anyone looking for a parenting pick-me-up.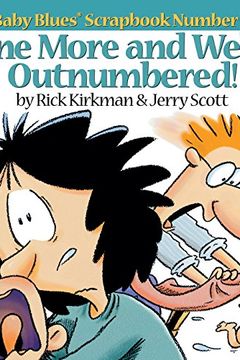 Book 8
#8
Baby Blues 08
Baby Blues Scrapbook No. 8 (One More & We're Outnumbered!)
A hilarious and relatable comic strip about the wild ride of parenting! Follow the MacPhersons as they navigate the chaos of raising a toddler and a newborn, complete with sleepless nights, teething, and temper tantrums. Winner of the National Cartoonists Society's Best Comic Strip of the Year, this book is a must-read for any parent who needs a laugh (and a reminder that they're not alone).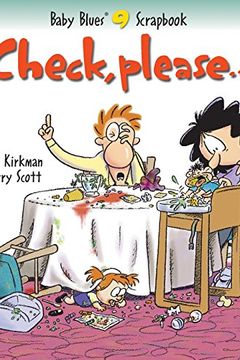 Discover the hilarious antics of the MacPherson kids in this heartwarming comic book that perfectly captures the joys and struggles of parenthood. From dealing with restaurant meltdowns to navigating daddy duty after a demanding day at the office, the MacPhersons are just like any new parents trying to make it work. Join in the fun and chaos with Baby Blues fans who have been enjoying this warm and funny series since 1989.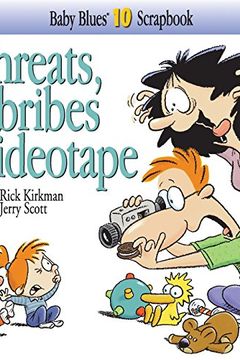 Threats, Bribes, & Videotape - Baby Blues Scrapbook # 10...
Lift and Separate by Jerry Scott
I Shouldn't Have To Scream More Than Once! by Rick Kirkman
Motherhood Is Not For Wimps by Jerry Scott
Baby Blues by Jerry Scott
Dad To The Bone, Baby Blues Scrapbook #16 by Jerry Scott
Never A Dry Moment by Rick Kirkman
Two Plus One Is Enough by Jerry Scott
Our Server Is Down! by Rick Kirkman
Something Chocolate This Way Comes by Rick Kirkman
Briefcase Full of Baby Blues by Rick Kirkman
Night Shift by Jerry Scott
The Natural Disorder of Things by Rick Kirkman
Ambushed! In the Family Room by Rick Kirkman
Eat, Cry, Poop by Jerry Scott
Scribbles at an Exhibition by Rick Kirkman
Wetter, Louder, Stickier by Rick Kirkman
No Yelling! by Rick Kirkman
Binge Parenting by Rick Kirkman
Adult Time by Rick Kirkman
Surviving the Great Indoors by Jerry Scott