Baby Blues Scrapbook Series
Baby Blues Scrapbook books in order
One of the funniest and most relatable family comic strips in history, Baby Blues is guaranteed to entertain parents and comic strip fans of all ages.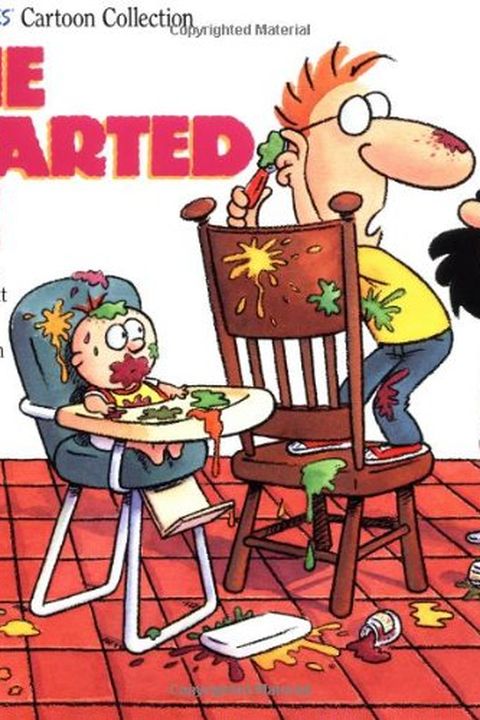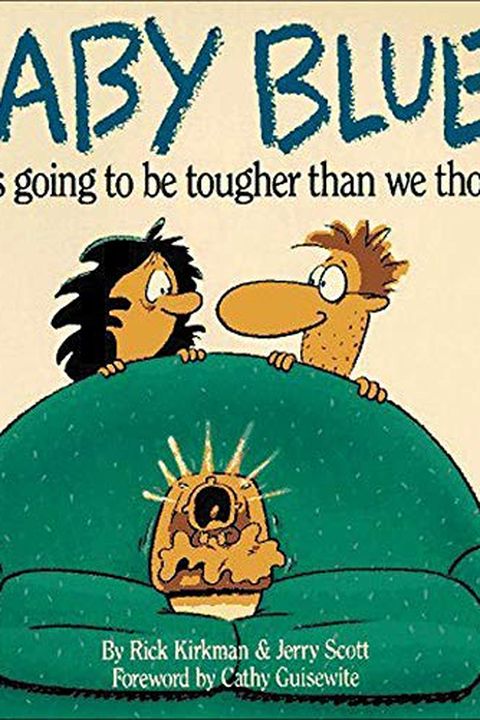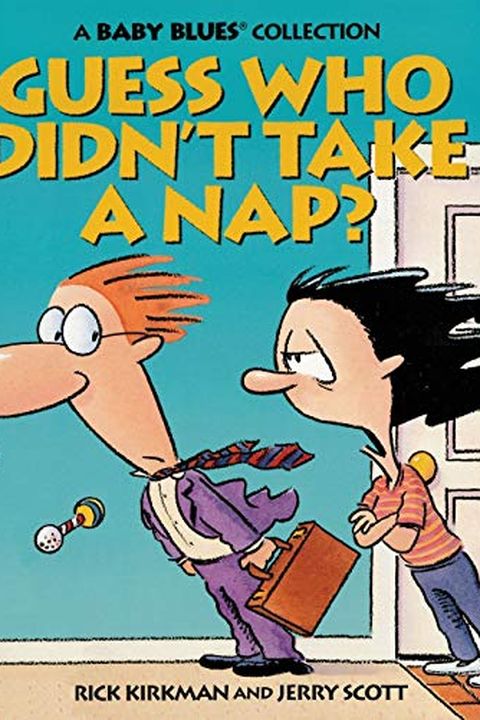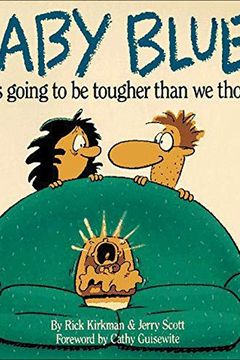 Book 1
#1
Baby Blues
This is Going to be Tougher Than We Thought
Keep this cartoon book with Dr. Spock and all the other baby-care tomes.... You'll like the whole book. --Booklist Keep this cartoon book with Dr. Spock and all the other baby-care tomes.... You'll like the whole book. --Booklist ...more...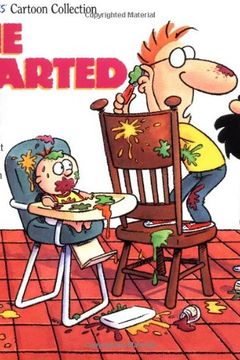 Fans can follow the exploits of Darryl and Wanda as they confront the daily dilemmas--and miracles--of being first-time parents in this most recent Baby Blues collection....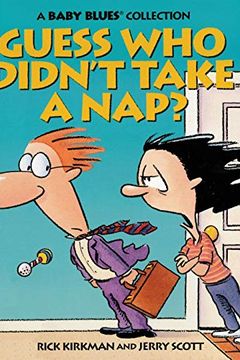 Born January 7, 1990, Baby Blues has captured the hearts of readers everywhere. It chronicles the lives of Wanda and Darryl--mid-thirties, college-educated first-time parents--and newborn Zoe. Their true-to-life experiences reveal the humor in the trials and triumphs of parenthood....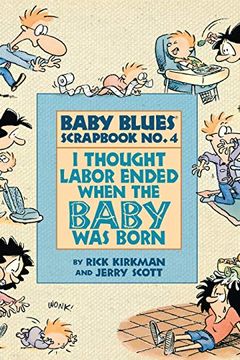 "Anyone with children, or anyone who even likes being around children, will find something to laugh about in Baby Blues." -Blade Citizen, Oceanside, CAWho can resist adorably wide-eyed Zoe MacPherson? Certainly not her parents, Wanda and Darryl, a mid-thirties career couple who've become mommy and daddy. But, like the millions of parents who flock ...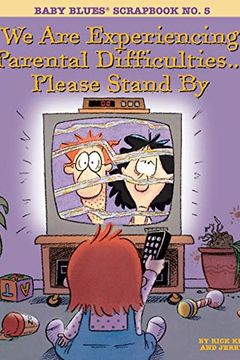 Now that baby Zoe is a full-fledged mobile toddler, everyone can sit back and heave a big sigh of AAAAACCCH! The indefatigable MacPhersons are bringing up baby in a wild-eyed, yet true to life.Darryl and Wanda, a typical stretched-to-the-limit couple, struggled with the demands and joys of first-time parenthood in classics such as Guess Who Didn't ...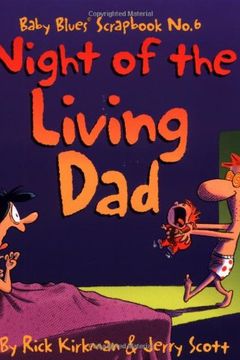 "Baby Blues us one of the truest and funniest accounts of raising a baby ever to grace the comics page." —Lynn Johnston, creator of For Better or For Worse Now that Wanda and Darryl are pregnant again, the doting parents will be getting the baby clothes out of the attic, preparing Zoe to be a big sister, and just trying to cope with it all! In Ni...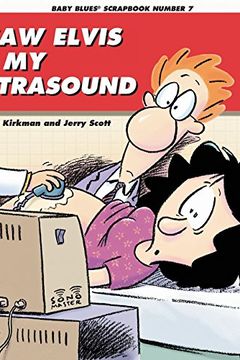 "Let's name the Baby Lexus It's gender-neutral... It's unique... Plus, people will be really impressed "There go the MacPhersons," they'll say, "They have a Lexus ""When Jerry Scott and Rick Kirkman put their heads together comedy springs forth like a baby out of bath water. This cartooning duo delights readers with "I Saw Elvis in My Ultrasound.""...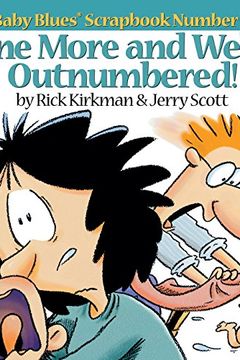 Book 8
#8
Baby Blues 08
Baby Blues Scrapbook No. 8 (One More & We're Outnumbered!)
Their life is hectic, filled with terrible twos, teething, and temper tantrums . . . but Darryl and Wanda wouldn't have it any other way!Since 1990, the MacPhersons have staked their engaging claim on the comics page with their realistically wild-eyed and worn-down reaction to parenting. We watched as Wanda gave up her job to be a stay-at-home mom,...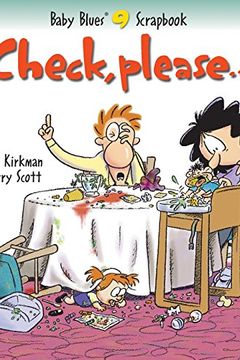 ""The antics of Zoe really prepared me for my own child, and I really enjoy every one of the Baby Blues books over and over as my child grows. When I feel that life is overwhelming with my baby, I read one of these books and suddenly it all comes into focus, because obviously other parents have gone through the same thing. I have purchased these bo...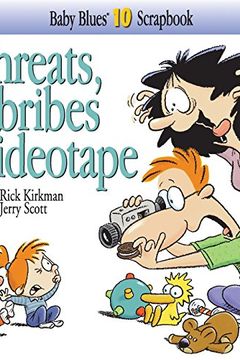 Threats, Bribes, & Videotape - Baby Blues Scrapbook # 10...
Lift and Separate by Jerry Scott
I Shouldn't Have To Scream More Than Once! by Rick Kirkman
Motherhood Is Not For Wimps by Jerry Scott
Baby Blues by Jerry Scott
Dad To The Bone, Baby Blues Scrapbook #16 by Jerry Scott
Never A Dry Moment by Rick Kirkman
Two Plus One Is Enough by Jerry Scott
Our Server Is Down! by Rick Kirkman
Something Chocolate This Way Comes by Rick Kirkman
Briefcase Full of Baby Blues by Rick Kirkman
Night Shift by Jerry Scott
The Natural Disorder of Things by Rick Kirkman
Ambushed! In the Family Room by Rick Kirkman
Eat, Cry, Poop by Jerry Scott
Scribbles at an Exhibition by Rick Kirkman
Wetter, Louder, Stickier by Rick Kirkman
No Yelling! by Rick Kirkman
Binge Parenting by Rick Kirkman
Adult Time by Rick Kirkman
Surviving the Great Indoors by Jerry Scott