BECK Manga
Fourteen-year-old Yukio Tanaka is one heck of a boring guy. He has no hobbies, a weak taste in music, and only a small vestige of a personality. His shy and somewhat neurotic personality makes him his own worst enemy. Little does he know that his life will be forever changed when he meets rocker Ryusuke Minami, an unpredictable sixteen-year-old with a cool dog named Beck. Ryusuke has just returned to Japan from America, and when he inspires Yukio to get into music, the two begin a journey through the world of rock 'n' roll dreams! Lace up your Docs and head to the mosh pit—Harold Sakuishi's highly addictive manga series that spawned the hit anime is back at last!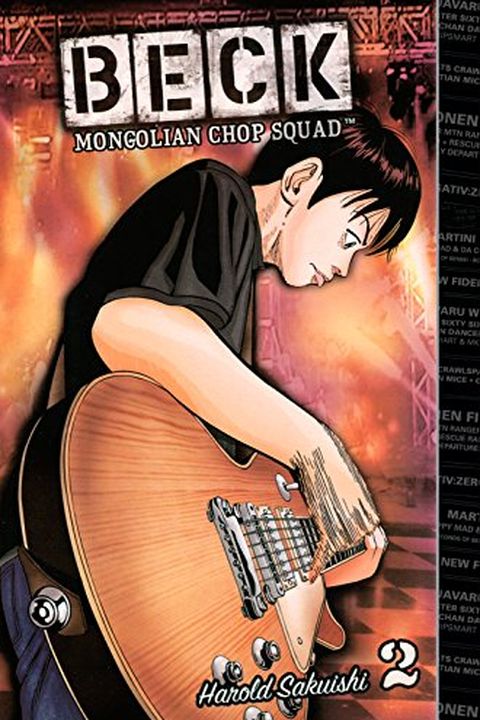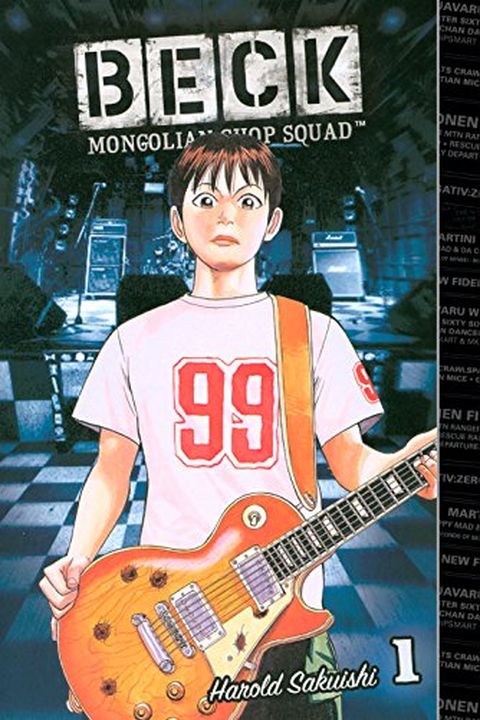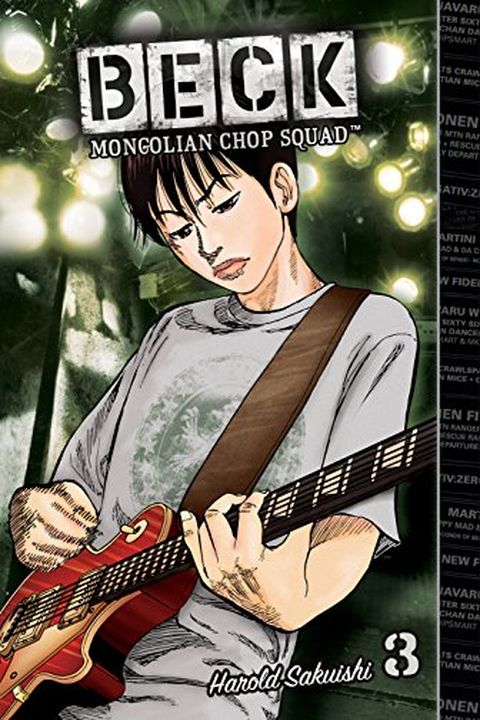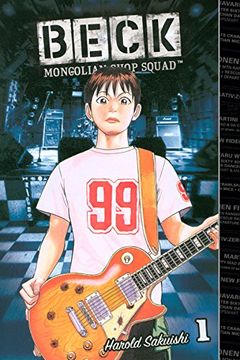 This manga series follows the story of a shy and boring 14-year-old boy named Yukio Tanaka whose life is changed forever after meeting a rocker named Ryusuke Minami and his dog Beck. With Ryusuke's influence, Yukio enters the world of rock 'n' roll dreams. This 34-volume epic redefined what manga could be and is now complete in English. Get ready to rock out and dive into this wildly addictive series! Part of the comiXology Originals line of exclusive digital content only available on comiXology and Kindle.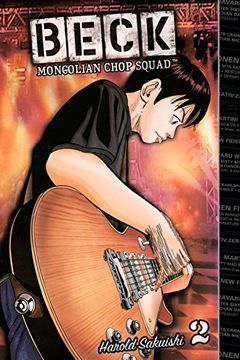 Rock 'n' roll takes center stage in this addictive manga series. In the second volume, Koyuki is urged to become a singer in his friend's band and ends up joining a Beatles cover band for a Battle of the Bands competition. But nerves and competition take over, until a skinny-dipping session eases tensions. Available exclusively on comiXology and Kindle, and part of comiXology Originals.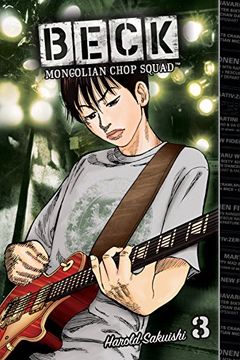 In the third volume of this popular graphic novel series, Koyuki faces even more challenges as tensions arise with a school bully and his friendship with Ryusuke is tested. But amidst the confusion, his bond with Maho deepens after a steamy skinny-dipping adventure. Available exclusively on comiXology and Kindle, this title is part of the comiXology Originals line and can be enjoyed with a subscription to comiXology Unlimited, Kindle Unlimited, or Prime Reading.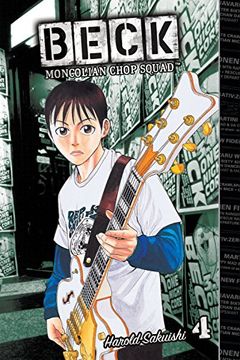 In BECK, Vol. 4, Koyuki faces the aftermath of his friend Izumi's graduation and continued bullying from Hyodo. However, his passion for music keeps him going as he works to prove himself and become a rockstar. Part of comiXology's exclusive digital content, this title is available on multiple platforms.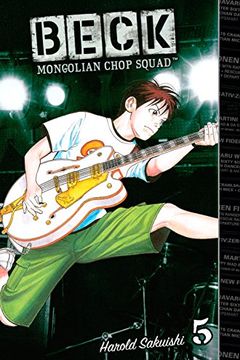 "BECK, Vol. 5 takes readers through the highs and lows of a five-piece band's journey towards success. Koyuki's inexperience causes the band to hit a wall of sound in their first gig, but he recovers with a new song about someone special. Meanwhile, an old nemesis appears with a new high-powered band backed by a famous music producer. Will Beck be able to compete and secure a spot on the Dying Breed's tour? Find out in this exciting installment of the series."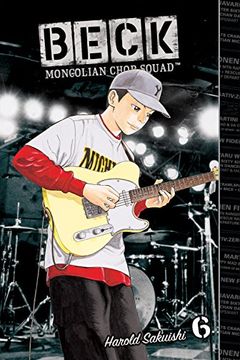 Music, friendship, and determination collide in this volume of a popular manga series. Follow Koyuki as he works to raise money for the recording of his band's demo, competes in a school Battle of the Bands, and hunts for the perfect guitar. But when a mysterious message reveals hidden feelings, Koyuki must grapple with tough decisions. Will karma catch up with him? Get ready to rock out with this comiXology Originals title.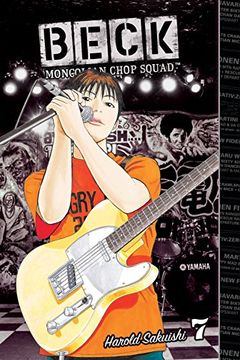 Rock band Beck is soaring high with increased popularity in the U.S. and amazing gigs, but there's trouble brewing. An admirer is obsessed with Ryusuke's bullet-ridden guitar and seeks to steal it, while Eddie has a dark message for him. Maho has a new admirer, but are cowboys really trustworthy? Meanwhile, Saku and Koyuki find themselves pursuing the same girl. Will Beck go on a U.S. tour, or will they come crashing down? Find out more in this thrilling digital comic.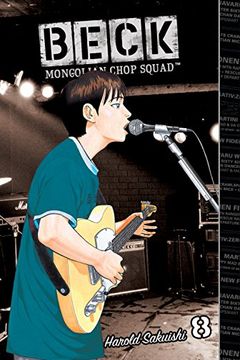 Hip-hop mogul Leon Sykes has his eyes set on musician Lucille, and will do anything to pick up his guitar and play. As the Greatful Sound concert approaches, Ryusuke must turn up his charm or watch as his guitar gently weeps. Meanwhile, Koyuki has a spark of inspiration that could be the song to send them over the top. This exclusive digital content is part of comiXology Originals and available on comiXology and Kindle.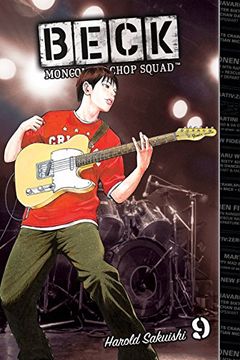 A stress-inducing month until the Greatful Sound festival hangs over the members of a band, especially for Ryusuke. Koyuki, suffering from writer's block, would rather be sedated. Ryusuke worries about the terms of a deal with Leon Sykes. When the festival finally arrives, Koyuki makes a dangerous deal with Yoshito. Will love help him reign? Read now as part of the comiXology Originals digital content line. Available on comiXology, Kindle, and Prime Reading.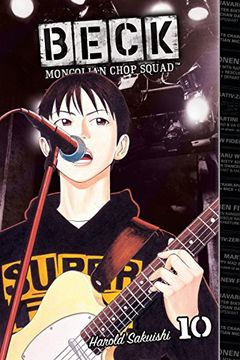 A group of musicians who have been divided come together for a magical performance that leaves the audience in awe. This volume of the manga series features the band playing their own material and igniting the crowd with their passion for music. Will this one performance be enough to reunite the band once and for all? Find out in this exclusive title, part of comiXology's digital content lineup. Available on comiXology Unlimited, Kindle Unlimited, and Prime Reading.
BECK, Vol. 12 by Harold Sakuishi
BECK, Vol. 13 by Harold Sakuishi
BECK, Vol. 14 by Harold Sakuishi
BECK, Vol. 15 by Harold Sakuishi
BECK, Vol. 16 by Harold Sakuishi
BECK, Vol. 17 by Harold Sakuishi
BECK, Vol. 18 by Harold Sakuishi
BECK, Vol. 19 by Harold Sakuishi
BECK, Vol. 20 by Harold Sakuishi
BECK, Vol. 21 by Harold Sakuishi
BECK, Vol. 22 by Harold Sakuishi
BECK, Vol. 23 by Harold Sakuishi
BECK, Vol. 24 by Harold Sakuishi
BECK, Vol. 25 by Harold Sakuishi
BECK, Vol. 26 by Harold Sakuishi
BECK, Vol. 27 by Harold Sakuishi
BECK, Vol. 28 by Harold Sakuishi
BECK, Vol. 29 by Harold Sakuishi
BECK, Vol. 30 by Harold Sakuishi
BECK, Vol. 31 by Harold Sakuishi
BECK, Vol. 32 by Harold Sakuishi
BECK, Vol. 33 by Harold Sakuishi
BECK, Vol. 34 by Harold Sakuishi