Bob Lee Swagger Series
Bob Lee Swagger books in order
Bob Lee Swagger ("the Nailer"), a master sniper in the USA.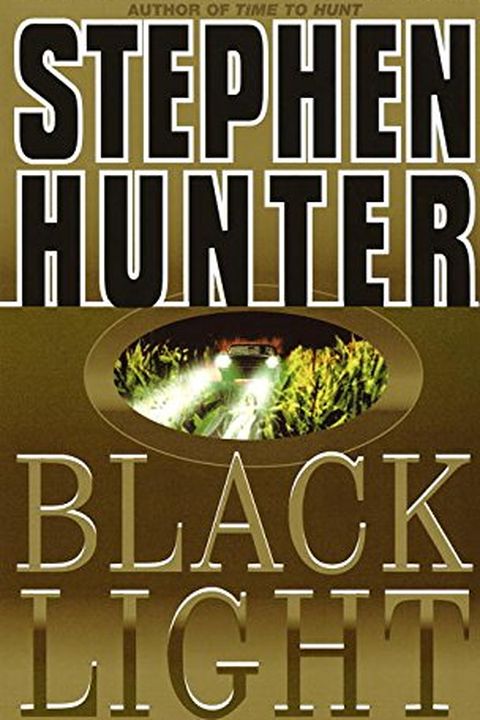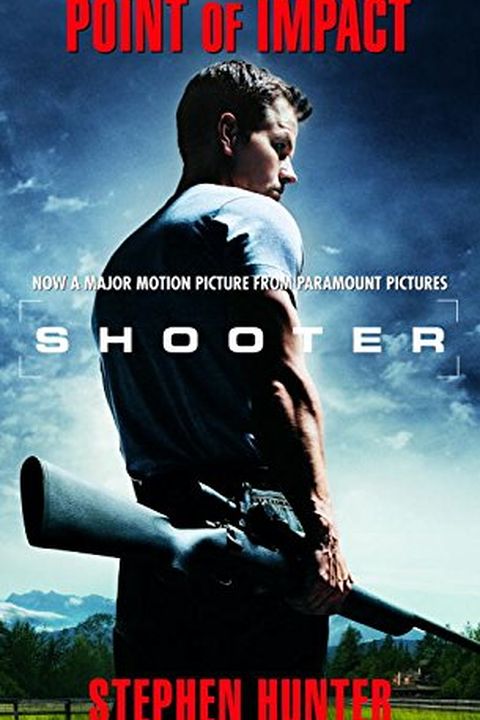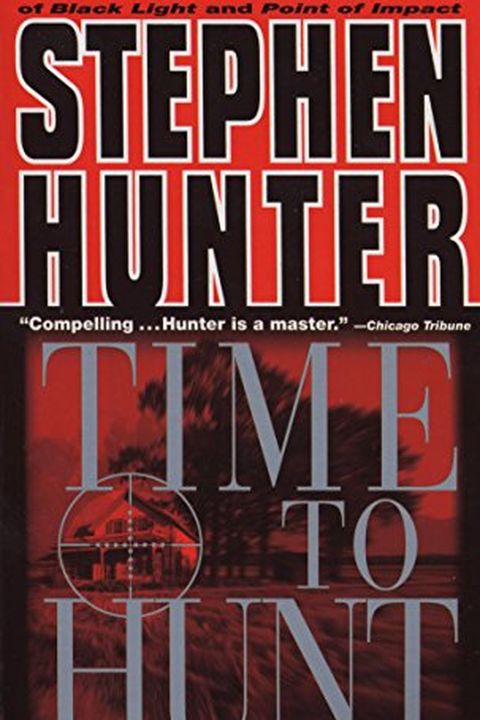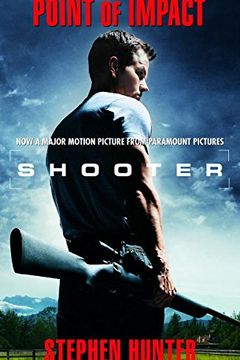 A disgruntled Marine sniper is lured out of retirement by a shadowy organization for one last mission. But when he realizes the mission was a set-up, he becomes a national fugitive and must use his lethal skills to track down the conspirators and expose a plot against America.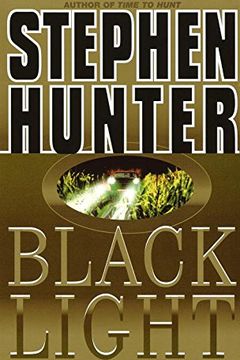 Explore the mystery behind the death of a state trooper in an Arkansas shoot-out forty years ago in this gripping tale. A young writer approaches Bob Lee Swagger with questions that the authorities desperately want buried. But Swagger is determined to uncover the truth, even if it means tapping into his long-abandoned combat skills. Join him as he tracks down the shadowy figures behind his father's murder, using his cunning and an infrared black light to uncover their secrets.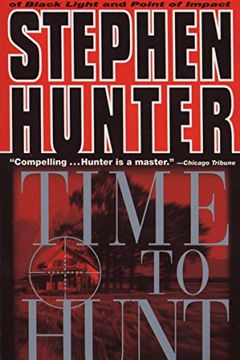 This thrilling novel dives into the final years of the Vietnam War, following Marine Donny Fenn as he's asked to spy on fellow Marines with ties to the peace movement. He soon discovers his superiors have a hidden agenda, and things only get more complicated from there. Through vivid storytelling, author Stephen Hunter explores the core emotions of those affected by war: fear, coldness, sadness, horror, and elation. Will everything come together in the end, or will the truth remain hidden forever?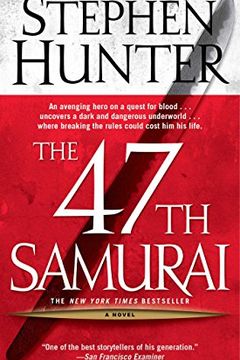 This gripping thriller, set across the USA and Japan, follows Bob Lee Swagger as he embarks on a quest to help Philip Yano recover a priceless katana sword. What begins as a noble quest quickly turns into a violent game of cat and mouse, as Swagger navigates Tokyo's shady underworld and confronts a ruthless conspiracy that will stop at nothing to get what they want. A thrilling read that explores themes of loyalty, honor, and the unwritten rules of cultures.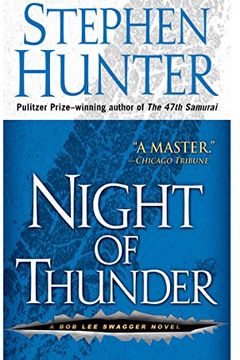 "Night of Thunder" by New York Times bestselling author Stephen Hunter is a thrilling ride that focuses on Bob Lee Swagger, a man who will stop at nothing to save his daughter's life. Bubbling with a Southern-fried conspiracy and filled with intense suspense, ancient crime clans, gunmen of all shapes and sizes, and corrupt law enforcement, this book is a masterpiece in story, character, and style. With the backdrop of a weeklong NASCAR event, Hunter delivers a true American hero on a quest for justice, and an unforgettable villain in Brother Richard, a self-proclaimed "Sinnerman". A must-read for fans of action and thrillers.
A Marine war hero with a perfect case for murder-suicide? Special Agent Nick Memphis doesn't think so. He enlists the help of retired Marine sniper Bob Lee Swagger to uncover a sophisticated conspiracy. As Swagger gets closer, those responsible will do anything to take him out. I, Sniper is a thrilling novel filled with brilliant plot twists, vivid characters, and jaw-dropping gunfights. Hunter's fans will love it, and newcomers will be hooked.
Former Marine sniper Bob Lee Swagger must face off against the elusive and deadly Gunnery Sergeant Ray Cruz, also known as "the Cruise Missile," in a dangerous mission on the Afghan-Pakistan border. Months after Cruz's failed attempt on the life of Afghan warlord Ibrahim Zarzi, a beloved American asset, Swagger is recruited by the FBI to stop Cruz in his tracks. But as Swagger learns more about the events that led to Zarzi's ascension, he finds himself questioning the government's support of the warlord and identifying with Cruz as a fellow hunter. An intense thriller from New York Times bestselling author Stephen Hunter.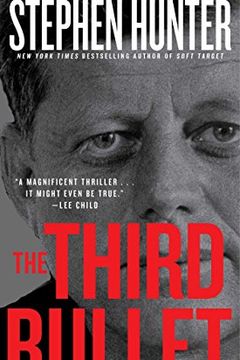 A legendary former Marine sniper, Bob Lee Swagger, is drawn into the enduring controversy surrounding the assassination of John F. Kennedy. Questions about the third bullet and the events leading up to the assassination lead him on a night stalk through history. As he investigates, he must also contend with a CIA veteran who will stop at nothing to protect his secrets. The thrilling, high-stakes game of cat-and-mouse builds to an explosive climax that proves it's never too late for justice.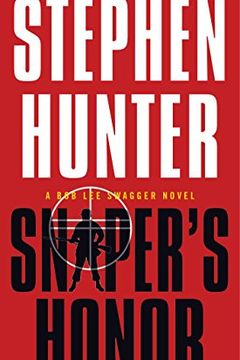 Book 9
#9
Sniper's Honor
A Bob Lee Swagger Novel (Bob Lee Swagger Novels Book 9)
Travel with Bob Lee Swagger as he uncovers why the greatest female sniper of World War II was erased from history. Ludmilla "Mili" Petrova was a hunted woman who raised the fury of Stalin and Hitler, but when her existence is discovered in an old Russian propaganda magazine, Swagger sets out to uncover the truth behind her disappearance. Join him on an action-packed journey through time and across oceans in this historical thriller that will leave you engaged until the very end.
"G-Man" by Stephen Hunter follows the story of legendary sniper Bob Lee Swagger as he uncovers a strongbox belonging to his World War I hero grandfather. Inside is an arsenal of items that lead him on a quest to discover what happened to his grandfather and why his father never spoke of him. With an alternating timeline and thrilling plot, "G-Man" is a must-read for fans of the Bob Lee Swagger series.
Targeted by Stephen Hunter
Targeted by Kendra Elliot