Bungo Stray Dogs Manga
Having been kicked out of the orphanage, a despairing young man by the name of Atsushi Nakajima rescues a strange man from a suicide attempt--Osamu Dazai. Turns out that Dazai is part of an armed-detective agency staffed by individuals whose supernatural powers take on a literary bent!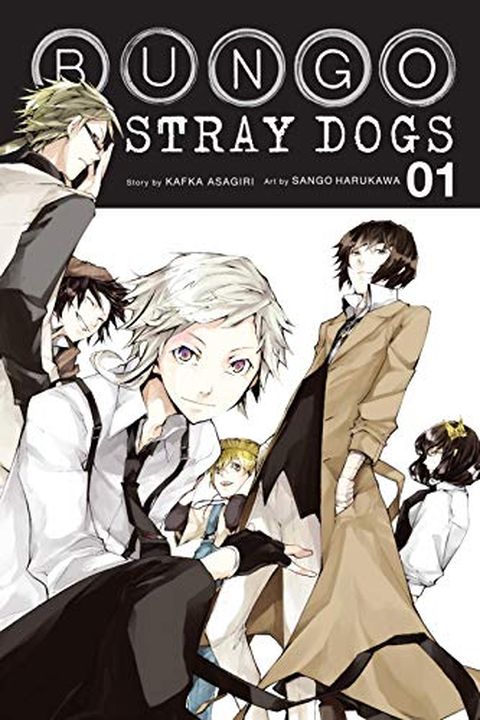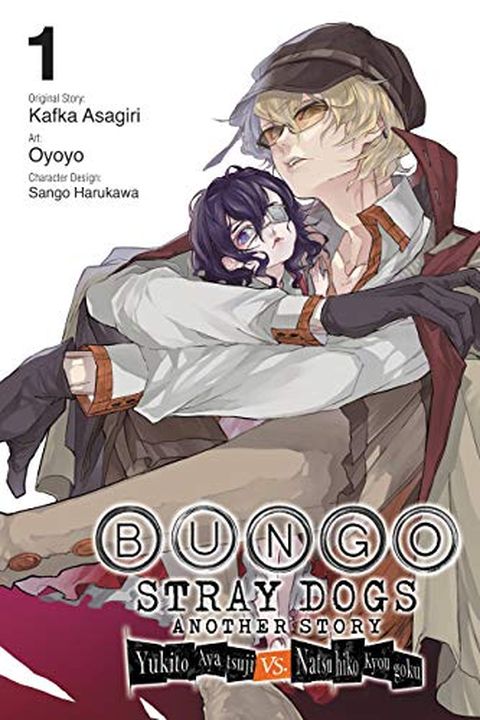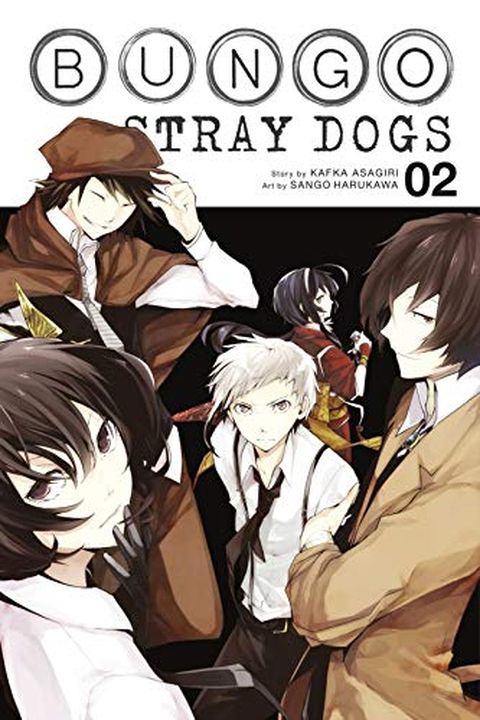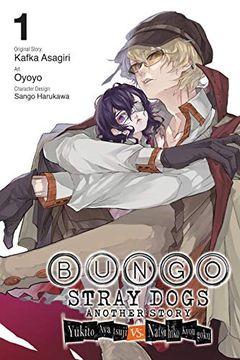 This thrilling book follows detective Yukito Ayatsuji, known for his wit and crime-solving skills, as he teams up with agent Mizuki Tsujimura to solve a puzzling murder case. Together, they must use their unique talents to uncover the truth and solve the mystery.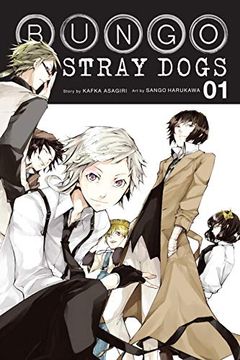 This action-packed manga series follows Atsushi Nakajima, a young man who rescues a peculiar individual from a suicide attempt. It turns out that the stranger is a member of a detective agency where everyone's supernatural powers are inspired by literature. Get ready for an epic adventure filled with supernatural abilities and literary references!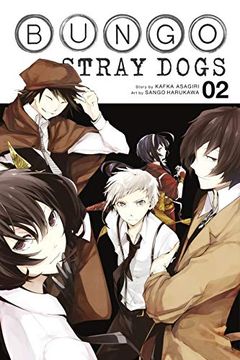 This action-packed manga follows Atsushi, a member of the Armed Detective Agency, as he navigates threats from the ruthless Black Lizard squad and the deadly Mafia. After nearly losing his life, Atsushi struggles with the possibility of betraying his team. With explosive battles and unique characters, this volume will keep readers on the edge of their seats.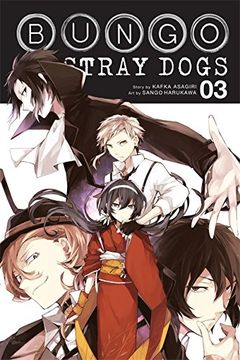 In the third installment of this thrilling series, Atsushi successfully rescues Kyouka from the Port Mafia, but faces danger from the persistent Akutagawa. Meanwhile, Mafia member Chuuya Nakahara enters the scene with a grudge against Dazai. Get ready for heart-pumping action and suspense!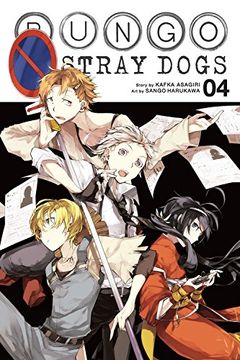 A wealthy American group of ability users, the "Guild," wants to take down the Armed Detective Agency. Will Agency president Fukuzawa be able to stop them with the help of Guild member Lucy Montgomery? Find out in this action-packed volume.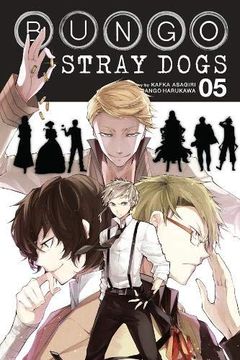 In this volume of an action-packed series, the American -Guild- led by the wealthy Francis Scott Fitzgerald poses a serious threat to the Armed Detective Agency. Can Agency president Fukuzawa stop them? Will Lucy Montgomery, a member of the Guild, intervene? Explore this gripping story to find out!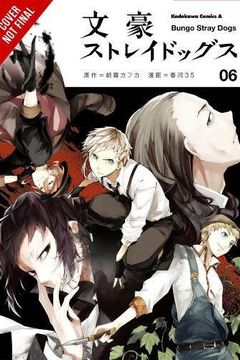 In this thrilling volume, the battle between Ryuunousuke Akutagawa and Nathaniel Hawthorne reaches a critical point. Meanwhile, Chuuya Nakahara uncovers secrets about The Guild's plan to destroy the Armed Detective Agency. Get ready for even more excitement as H.P. Lovecraft and John Steinbeck reveal their own extraordinary powers!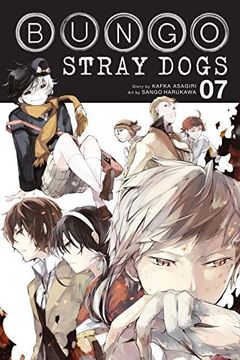 In "Bungo Stray Dogs" Vol. 7, readers are taken on a thrilling ride as Atsushi is targeted by "Q," a mysterious psychic attacker. With the help of some unexpected allies, the fate of Yokohama hangs in the balance as The Guild sets their sights on destruction. Get ready for an action-packed adventure that will keep you on the edge of your seat!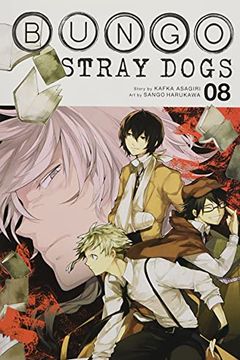 This volume of the beloved manga series takes readers on a thrilling ride as the psychic attack of "Q" leaves Atsushi vulnerable and in need of help. But when the legendary author Francis Scott Fitzgerald appears, things only get more chaotic. With Yokohama in danger of destruction by The Guild, can they be stopped in time? Find out in this exciting installment.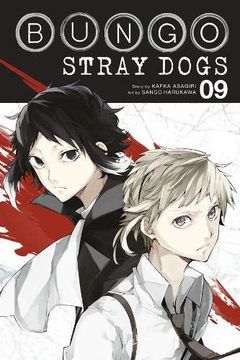 Get ready for an epic battle as Atsushi, Akutagawa, and Fitzgerald fight to stop Moby-Dick from destroying Yokohama in this thrilling volume. Can they work together to stop the white whale? Find out in this action-packed installment of the Bungo Stray Dogs series.
Bungo Stray Dogs, Vol. 11 by Kafka Asagiri
Bungo Stray Dogs, Vol. 12 by Kafka Asagiri, Sango Harukawa
Bungo Stray Dogs, Vol. 13 by Kafka Asagiri, Sango Harukawa
Bungo Stray Dogs, Vol. 14 by Kafka Asagiri
Bungo Stray Dogs, Vol. 15 by Kafka Asagiri
Bungo Stray Dogs, Vol. 16 by Kafka Asagiri
Bungo Stray Dogs, Vol. 17 by Kafka Asagiri
Bungo Stray Dogs, Vol. 18 by Kafka Asagiri
Bungo Stray Dogs, Vol. 19 by Kafka Asagiri
Bungo Stray Dogs, Vol. 20 by Kafka Asagiri