Deadwood Series
Deadwood books in order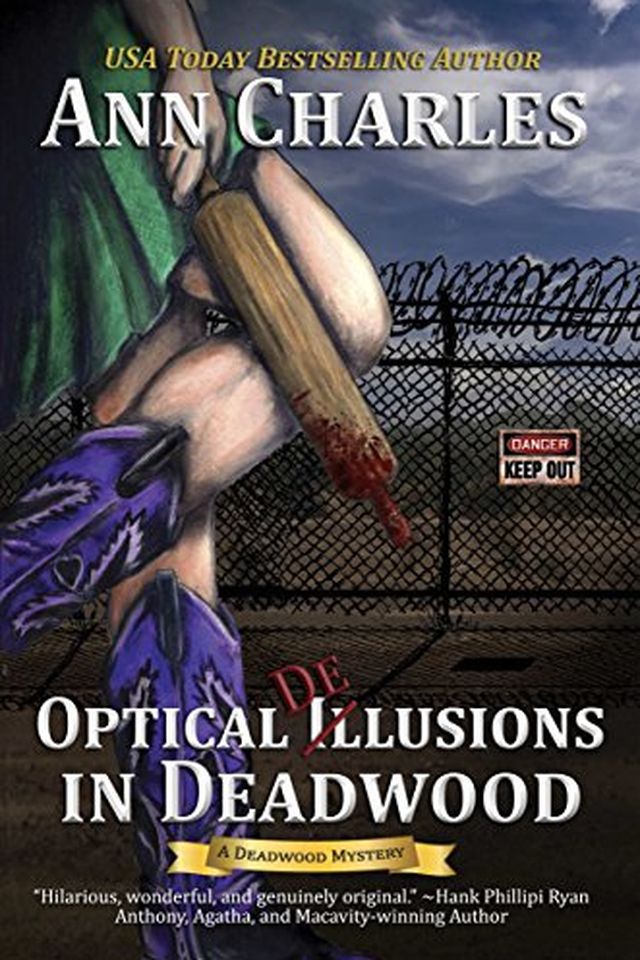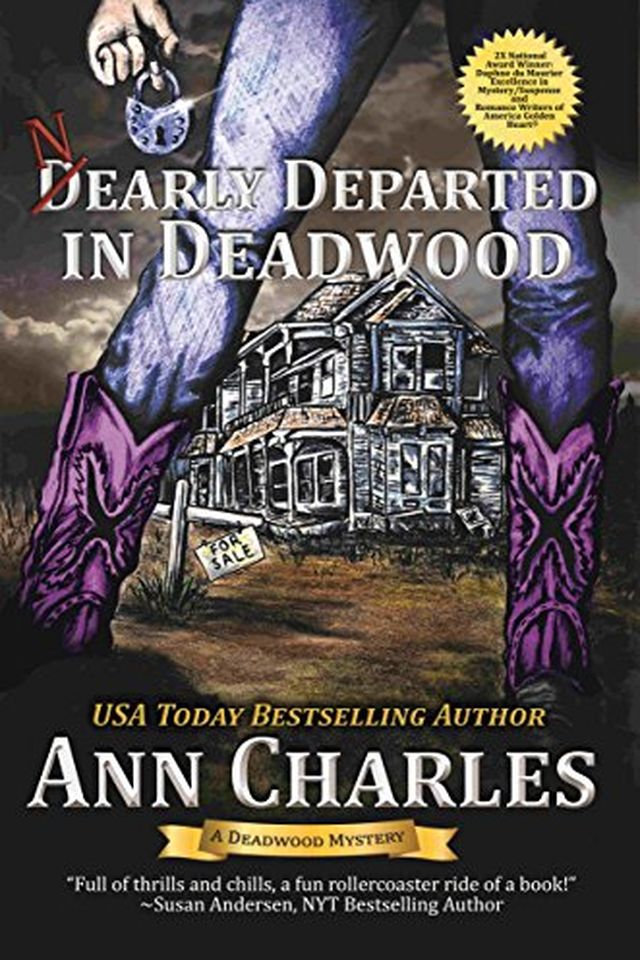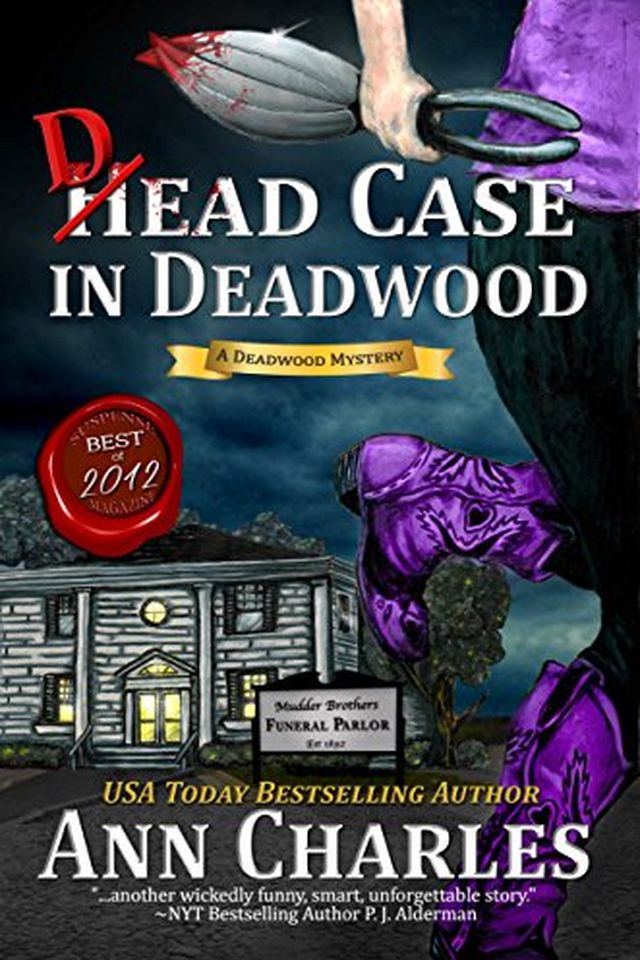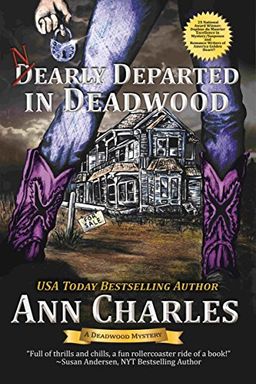 A single mother in Deadwood, South Dakota is desperate to find the monster behind a series of abductions of little girls. With her job on the line and savings dwindling, she's ecstatic to sell a century-old Victorian masterpiece, but struggles to convince her only buyer to stop rejecting vintage homes. Amidst worrying about her daughter's safety, a malicious coworker, creepy messages, and a sexy stranger with hidden secrets, will she end up as one of Deadwood's dearly departed?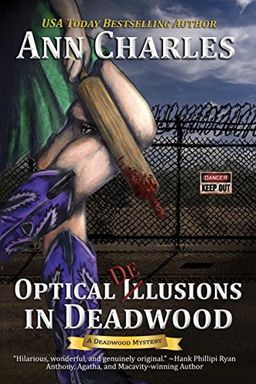 Get ready for a thrilling tale of ghosts and murder in Optical Delusions in Deadwood. Violet Parker is on a mission to save her reputation and career after rumors spread about her chatting with dead people. To make matters worse, she finds herself trying to sell a haunted house that was the site of a deadly tragedy. With her only ally being the skeptical Doc Nyce, Violet must uncover the truth behind the ghostly sightings before it's too late. Will she be able to prove they're merely optical delusions, or will something sinister put an end to her for good?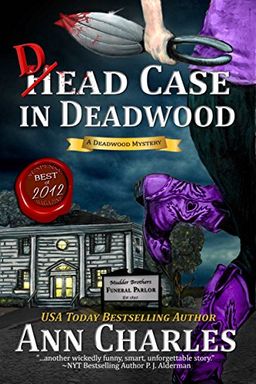 A mystery novel about real estate agent Violet Parker stumbling upon a body-part theft ring at a local funeral parlor. She suspects her coworker's involvement and must discover what's in the crates the crooks are sneaking out in the dark of night, before potentially becoming their next victim. Full of suspense and intrigue, this book will keep you on the edge of your seat.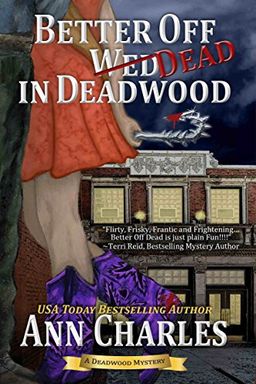 A murder, a haunted opera house, and a zombie musical all come together in this thrilling mystery. Follow detective Violet "Spooky" Parker as she tries to solve the murder and avoid meeting the same doom as the walking dead in Deadwood.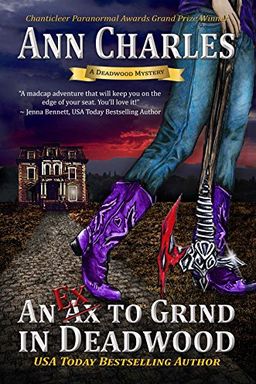 A supernatural mystery unfolds in the Black Hills, as a dead body turns up and Violet Parker finds herself sucked into the case. With troublemaking exes and meddling detectives in the mix, things only get worse when her son becomes linked to the victim. Will Violet be able to solve the case before it's too late to save her loved ones? Get ready for a thrilling ride in this riveting page-turner.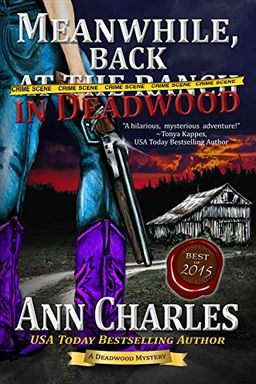 In "Meanwhile, Back in Deadwood," you'll find yourself wrapped up in a world of mystery and mayhem. Join Violet Parker as she navigates through a murder investigation, dealing with creepy killers and ghoulish ghosts while being constantly followed by TV cameras. Will Violet be able to solve the case without putting her loved ones in danger? Find out in this thrilling read.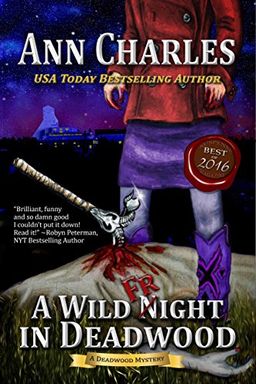 This thriller follows Violet Parker, who is back on the Usual Suspects list in Deadwood. She is dealing with spooky occurrences and angry spirits when two stubborn detectives try to blame her for another murder. Can she catch the killer before she becomes a victim?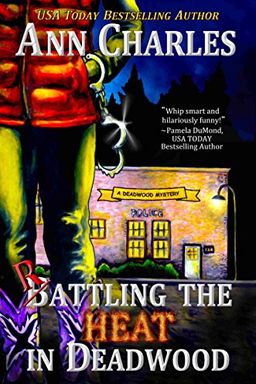 In "Rattling the Heat in Deadwood," follow scrappy Violet Parker as she faces the heat of a cold murder case. With her alibi under fire and a detective on her tail, Violet races to find the true culprit. Will she emerge unscathed or go down in flames?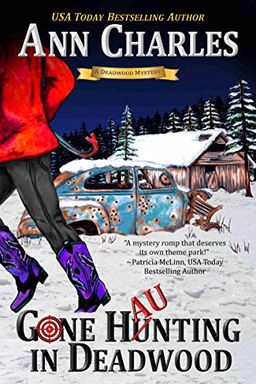 In "Gone Haunting in Deadwood," a bullheaded detective enlists Violet Parker to search for his missing informant in the creepy ghost town of Slagton. Violet quickly finds herself in trouble, and it will take more than a shotgun to escape. Will she survive, or become another victim on Slagton's list?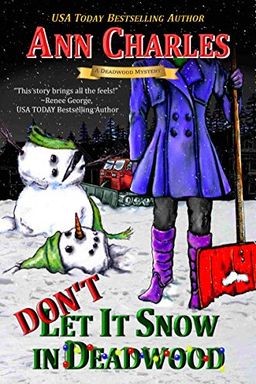 A hilarious and heartwarming holiday story about a mother trying to make it home to her kids on Christmas Eve. But her plans are derailed by a massive blizzard and her bitter sister, who she's forced to spend the holiday with. With plenty of laughs and a touch of chaos, this story will make you feel all the feels. Can she make it through the holiday without losing her mind?
Never Say Sever in Deadwood by Ann Charles