Devils' Line Manga
Tsukasa, a college student, is rescued from an attack by a devil, one of many vampires that can blend in among the human population. Anzai, her savior, is a half-devil who exploits his supernatural gifts as a member of a shadowy police task force that specializes in devil-related crime in Tokyo. As Anzai continues to keep guard over Tsukasa, the two quickly forge a tentative bond -- one that Anzai fears will test his iron-clad rule of never drinking human blood...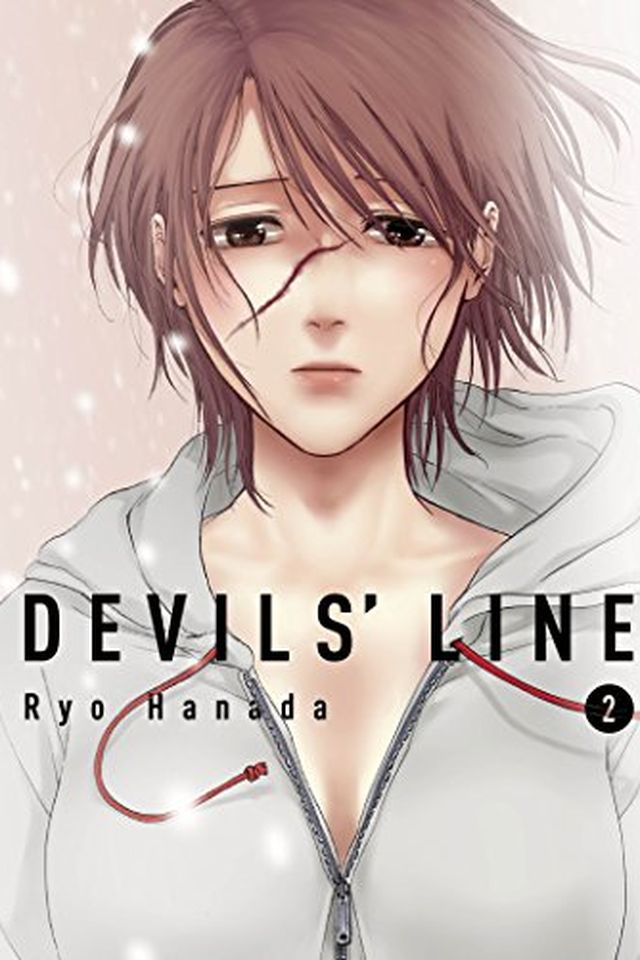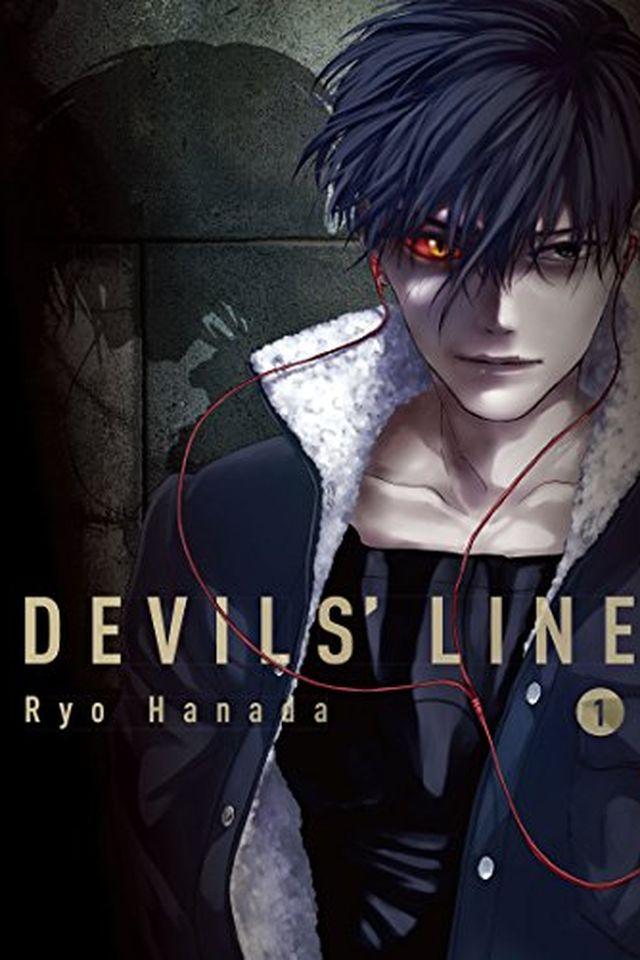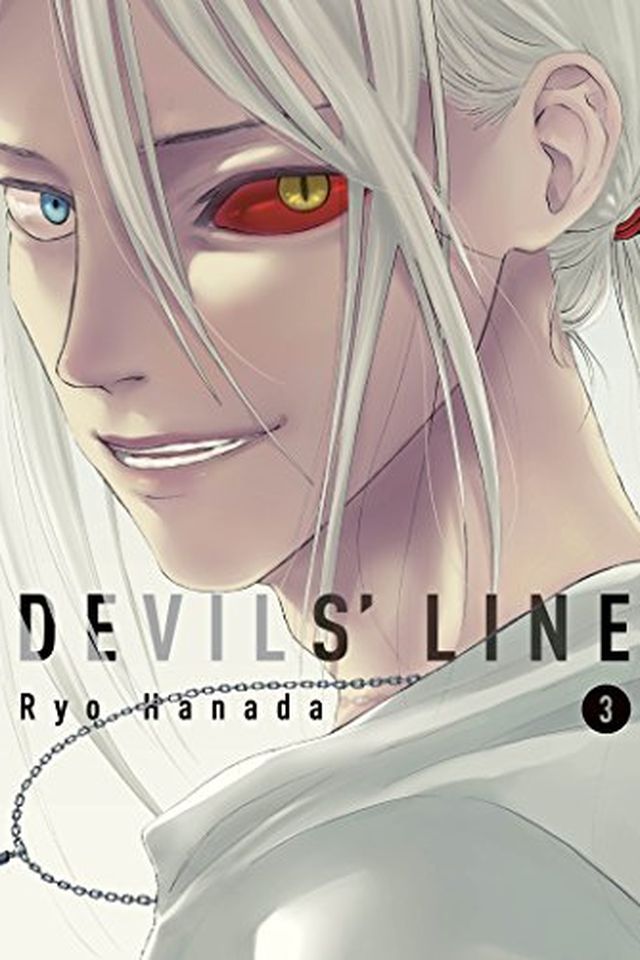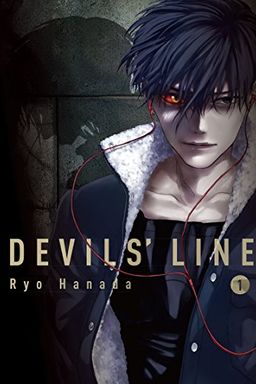 Follow a Tokyo police officer who is a half-devil as he saves a college student from a devil attack. As he continues to protect her, their bond grows stronger, but he cannot ignore his strict policy of never drinking human blood. Join them in their thrilling journey through the crime-ridden city, where vampires can blend in with the human population!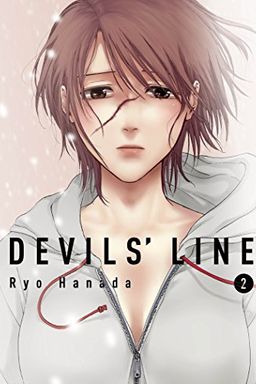 In Devils' Line, Vol. 2, Anzai is forced to confront his inner demons after losing control and tasting human blood. Meanwhile, a live TV incident exposes the presence of devils amongst the general public in Japan. This captivating manga explores the complex relationship between humans and devils in a modern-day setting.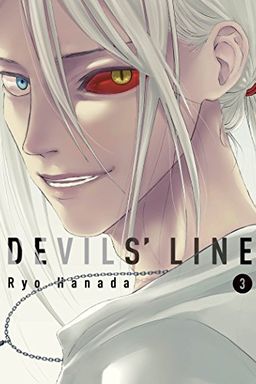 In Devils' Line, Vol. 3, Anzai must come to terms with the startling revelation that human blood can strengthen devil bodies. Lee offers to share more information if Anzai's comrades hide him away. Zero Seven faces repercussions for her rebellion, while Zero Two ties up loose ends from a previous incident, revealing a connection to Anzai. The latest in the gripping Devils' Line series is a must-read for fans of supernatural thrillers.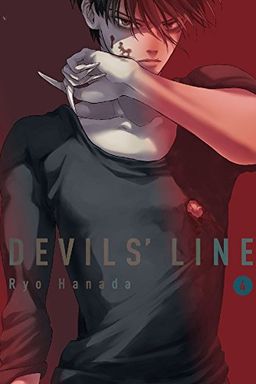 This thrilling manga details the story of Tsukasa, who must risk her safety to ensure a fellow vampire's well-being at a hospital. But when she's taken hostage by an old acquaintance, she receives a surprising act of kindness. As Tsukasa and Anzai's relationship evolves, they uncover the true motives of a mysterious doctor in town.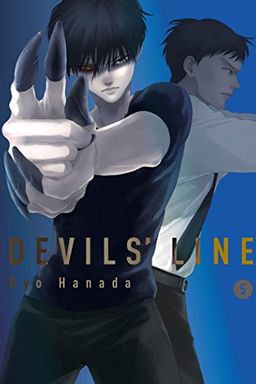 A new leader takes charge in the thrilling fifth volume of this manga series! Anzai's actions have consequences for F Squad, but Ishimaru has a surprising solution for dealing with the rogue Seven and Nine. Meanwhile, Lee's past is revealed, and Anzai has an uncomfortable "chance meeting" with his mother orchestrated by Dr. Kano. Discover the twists and turns of this action-packed story.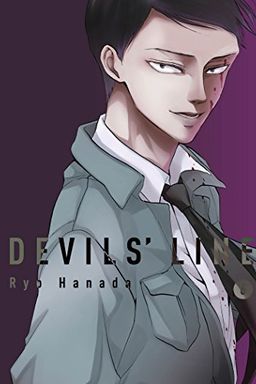 In this gripping volume, Ishimaru enlists the help of Zero Seven and Nine to infiltrate the CCC. As they exchange information, secrets are revealed and alliances are tested. Meanwhile, Anzai is pushed to confront his past when a devil rights activist's home is burned down. Will he be able to face the demons of his past and protect those he cares about?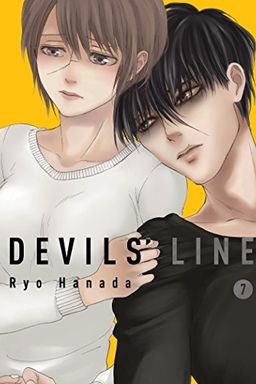 "Devils' Line, Vol. 7" takes readers on a thrilling journey filled with suspense and danger. Ishimaru leads F Squad on a raid of the CCC's hideout in a high-stakes game of cat-and-mouse, and when Anzai becomes caught in the crossfire, Tsukasa must make a life-or-death decision. Fans of action-packed manga won't want to miss this captivating volume.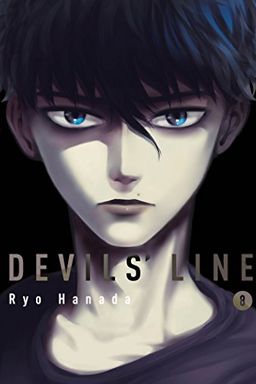 Vol. 8 of this gripping manga series follows Anzai as he wakes up in the devil treatment floor of a hospital, triggering memories of his childhood at ONLO. The incident on the roof has forced the MPD to separate him from Tsukasa temporarily, but she makes an important discovery at school that will impact her future. Delve into the world of Devils' Line and uncover the mysteries that await.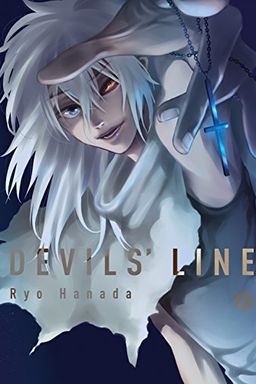 "Devils' Line, Vol. 9" explores the consequences of past actions as Anzai is called to the MPD and Lee's past catches up with him. Jill navigates life after the dissolution of F Squad and Makimura's journey takes an unexpected turn in the mysterious Gunma Prefecture forest. Dive into the thrilling world of devil heroes and shadowy figures with this gripping manga.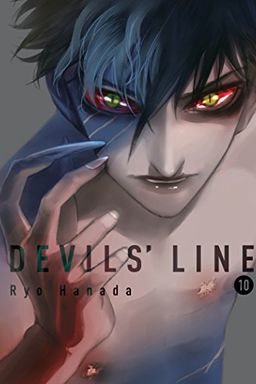 Get ready for an exciting installment in the Devils' Line series! In volume 10, Anzai delves into the truth about his origins while Tsukasa studies devils. When the "no contact" order is lifted, the two take an important step forward. Discover Anzai's inner demons as he struggles to understand his intense desire to pursue devils. Don't miss out on this thrilling read!
Devils' Line, Vol. 12 by Ryo Hanada
Devils' Line, Vol. 13 by Ryo Hanada
Devils' Line, Vol. 14 by Ryo Hanada