Dork Diaries Series
Dork Diaries books in order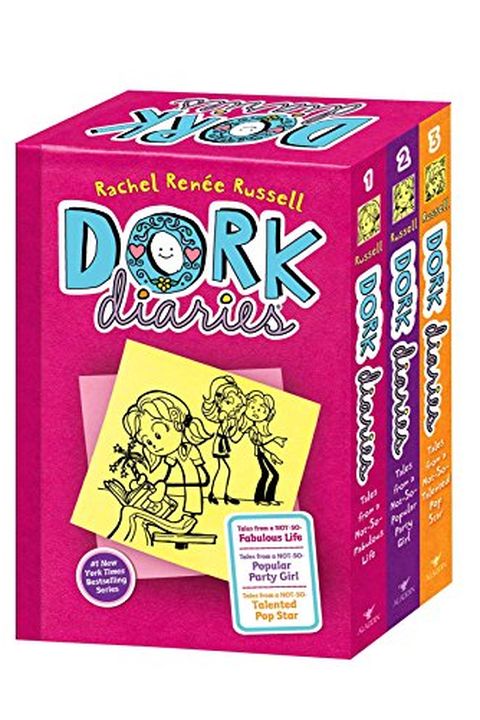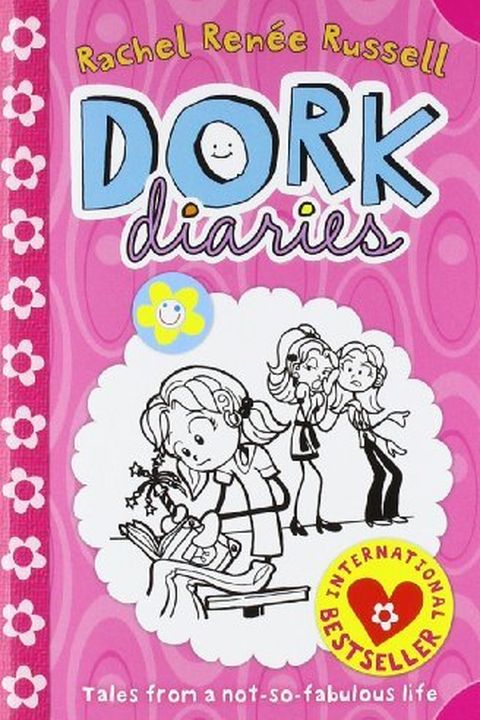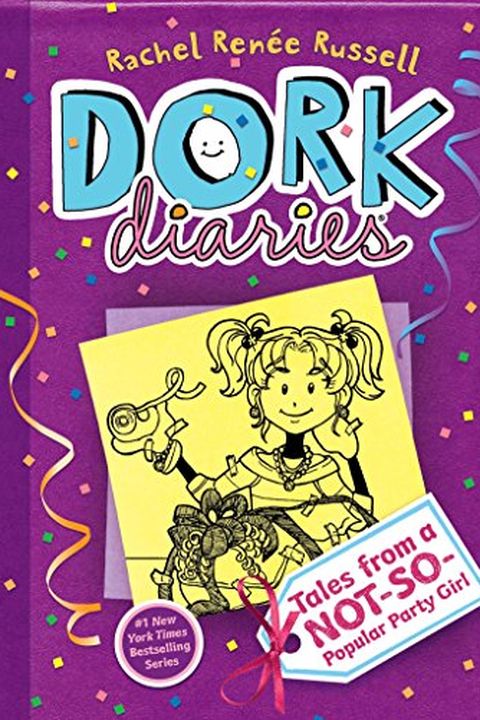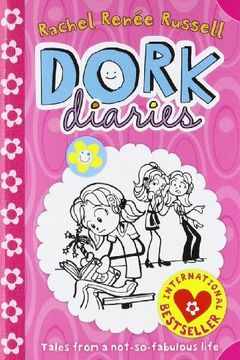 Book 1
#1
Dork Diaries
Tales from a Not-so-fabulous Life by Rachel Renee Russell (2010-02-04)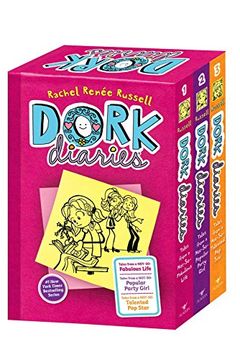 Middle school can be tough, especially if you're Nikki Maxwell. Navigate the ups and downs of adolescence with the first three books of a bestselling series that chronicles her funny, cringe-worthy, and relatable experiences. From mean girls to BFF drama to first crushes, this boxed set is a triple dose of dorktastic fun that you won't want to put down. Ideal for new readers and collectors alike.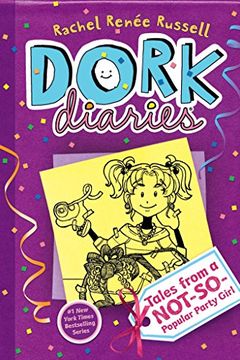 This hilarious novel is like Diary of a Wimpy Kid, but for girls! Follow the ups and downs of teen life as Nikki navigates 4 parties, 2 friends, 1 crush, and 1 mean girl out to ruin everything. Just when things are going well, Nikki overhears a devastating rumor and must juggle two events at the same time to make her dreams come true. This book is sure to make you laugh, cringe, and root for Nikki through all her wacky adventures!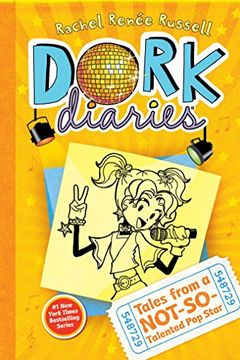 A scholarship student hides her family's profession until a talent competition offers a chance at redemption in this engaging installment of a popular series. Follow Nikki Maxwell as she competes to prove herself and protect her reputation.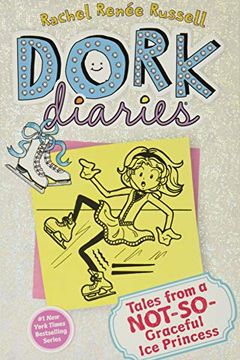 This hilarious novel, perfect for girls, tackles important themes such as volunteering and helping out in the community. When the local animal shelter is in danger of closing, the protagonist and her friends enter an ice skating competition to raise money. But their efforts are threatened by a rival who wants to take all the credit. Full of twists and creative ideas, this book is a must-read for anyone who loves Diary of a Wimpy Kid.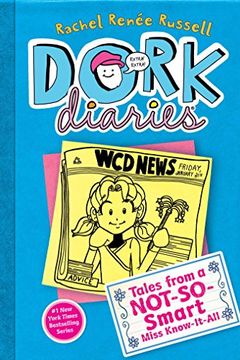 This book follows Nikki Maxwell as she joins the school newspaper staff and becomes an advice columnist. With a sudden surge of letters in her inbox, Nikki must navigate through troubles of her own while helping others. A great addition to the Dork Diaries series, this book explores themes of school life, friendship, and problem-solving.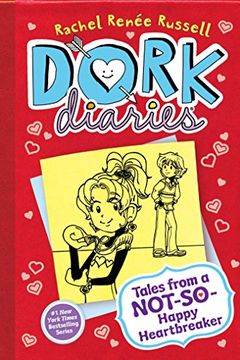 This hilarious novel is like Diary of a Wimpy Kid for girls. Follow the hilarious misadventures of a teenage girl who is hoping her crush Brandon will ask her to the biggest dance of the year. But time is running out and she's worried he might ask someone else. She turns to her best friends, Chloe and Zoey, to help navigate the tricky waters of teenage love. Get ready for some laughs and squeals in this Dork Diaries style novel!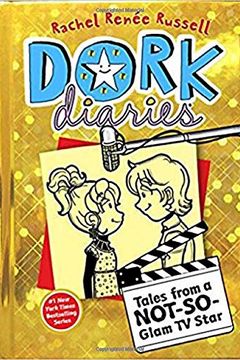 Get ready for a laugh-out-loud read with this hilarious novel, perfect for fans of Diary of a Wimpy Kid! Follow along as the protagonist navigates her first kiss with her crush, record a hit song with her friends while being followed by a reality TV crew, and deal with the crazy antics of her little sister Brianna. With over 13 million copies in print worldwide, this is a series you won't want to miss!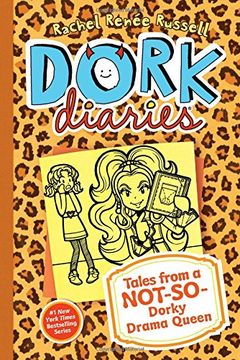 Get ready to dive into the drama-filled world of Nikki Maxwell in this ninth addition to the bestselling Dork Diaries series. When one of the popular CCP girls gets her hands on Nikki's diary, chaos ensues as she threatens to share her private thoughts with the world. Will Nikki be able to recover her diary and stop the drama queen in her tracks? Join Nikki on this hilarious and heartwarming adventure to find out!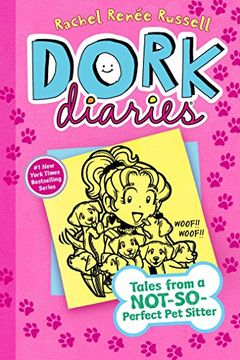 Join Nikki and her friends Brandon, Chloe, and Zoey on an epic mission to hide seven adorable puppies from the nosy adults and one mean girl out for revenge. In this tenth installment of the #1 New York Times bestselling Dork Diaries series, Nikki faces hilarious challenges, but with her quick wit and determination, she's sure to triumph in the end.
Tales from a Not-So-Secret Crush Catastrophe by Rachel Renée Russell
Tales from a Not-So-Happy Birthday by Rachel Renée Russell
Tales from a Not-So-Best Friend Forever by Rachel Renée Russell
Dork Diaries 15 by Rachel Renée Russell