Hap and Leonard Series
Hap and Leonard books in order
Hap and Leonard don't fit the profile. Any profile.Hap Collins is complicated. He looks like a good 'ol boy, but his politics don't match. After a number of careers, Hap has discovered that what he's best at is kicking ass.Vietnam veteran Leonard Pines is even more complicated: black, conservative, gay, and an occasional arsonist. Well, just the on…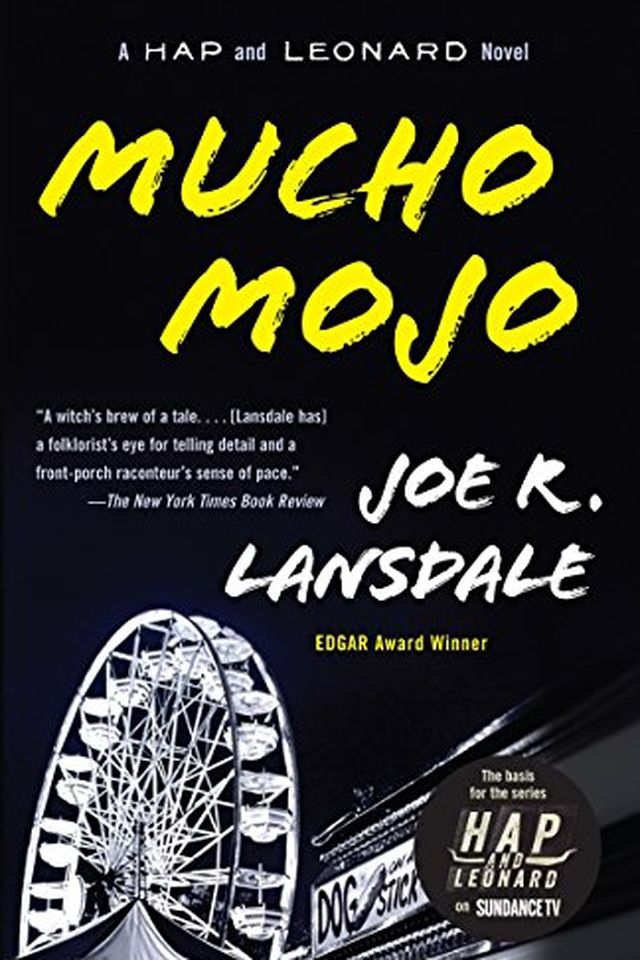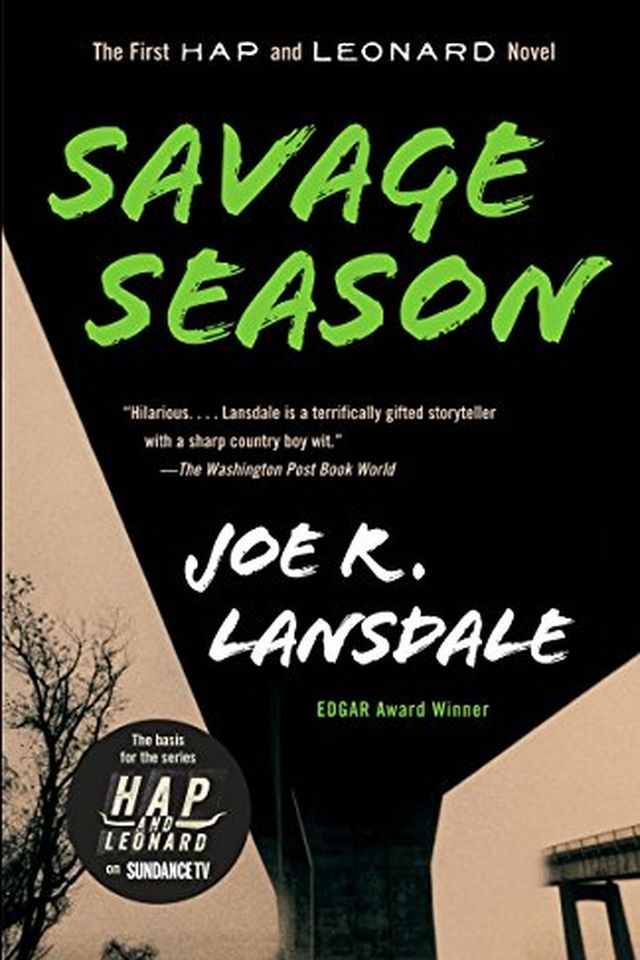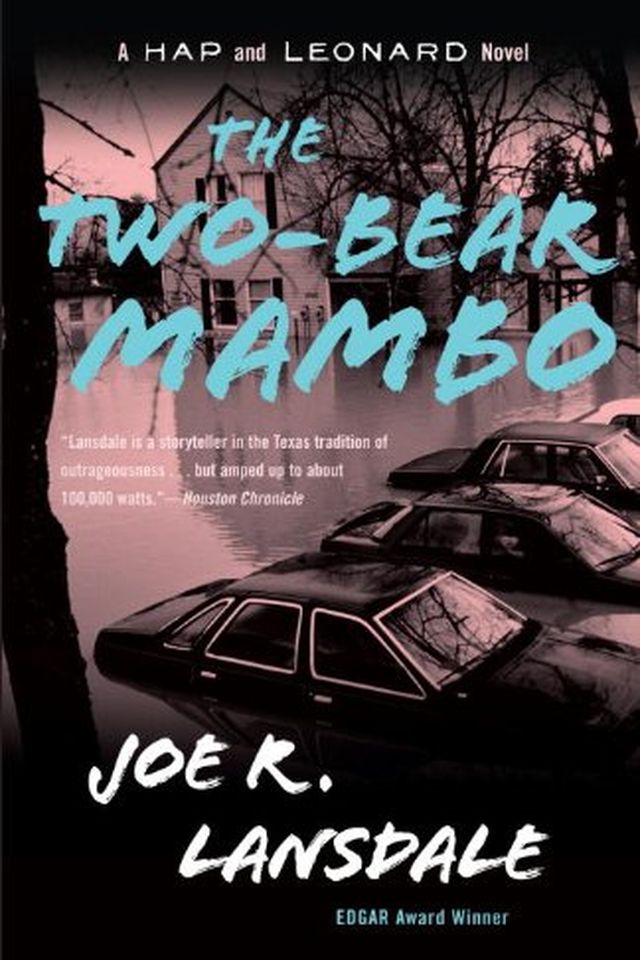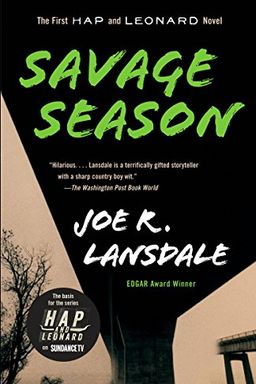 Book 1
#1
Savage Season
A Hap and Leonard Novel (1) (Hap and Leonard Series)
Two unlikely friends, Hap and Leonard, are thrown into a dangerous situation when an old flame of Hap's returns with a proposition for easy money. The crime fiction debut, Savage Season, explores the complex relationship between the two protagonists, who are white and black, straight and gay. The characters and their chemistry will keep you hooked.
Book 2
#2
Mucho Mojo
A Hap and Leonard Novel (2) (Hap and Leonard Series)
In "Mucho Mojo," Hap and Leonard must navigate crack addicts, a serial killer, and a body count as they uncover a dark secret beneath the rotting floorboards of Leonard's late uncle's house. Leonard, a black man in east Texas, persuades Hap not to involve the police, forcing them to clear his uncle's name themselves. Can they overcome their obstacles, or will they become their own worst enemies?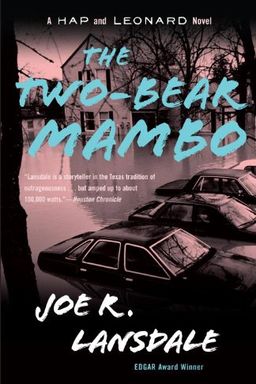 "Get ready for a wild ride through Klansman-infested East Texas in this classic country noir novel. Follow Hap Collins and Leonard Pine as they search for Leonard's ex-lover and lawyer, Florida, who vanished while investigating a mysterious jailhouse death. With savage humor and heart-stopping suspense, the pair navigates their way through a cast of tough characters and priceless merchandise. Don't miss out on this rollicking and chaotic investigation that's sure to keep you on the edge of your seat."
Friends Hap Collins and Leonard Pine face a serious problem when Leonard is implicated in the death of a local roughneck. With little help from the law, Hap is determined to clear his friend's name - even if it means bending or breaking the law. Along the way, Hap meets a nurse named Brett Sawyer, and sparks fly. Follow these characters through the pages of this thrilling novel.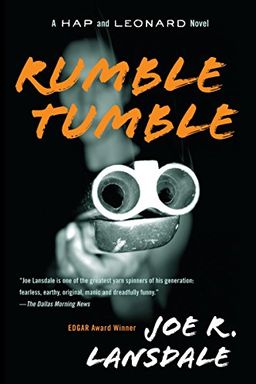 Book 5
#5
Rumble Tumble
A Hap and Leonard Novel (5) (Hap and Leonard Series)
In "Rumble Tumble," two best friends, Hap Collins and Leonard Pine, navigate a world of Pentecostal preachers, sassy midgets, and mercenary bikers. When Brett's daughter falls into trouble with the law, they embark on a wild adventure to save her. Despite facing midlife crises and other obstacles, Hap and Leonard won't rest until they reach their destination in Hootie Hoot, Oklahoma. With non-stop action and humor, "Rumble Tumble" is a thrilling read for anyone who loves a good adventure.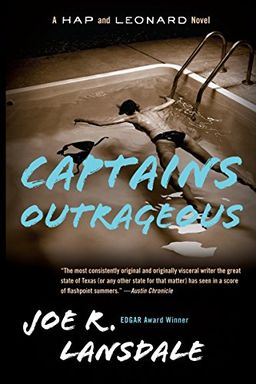 This book follows Hap Collins and Leonard Pine as they embark on a Caribbean Cruise after Hap saves his employer's daughter. However, things take a turn for the worse when they find themselves stranded in Mexico with nothing but their misfortune and a ridiculous hat. They soon become entangled in a web of violence involving a nudist mobster, a strong-arm, an octogenarian knife-touting fisherman, and an armadillo. Upon returning to Texas, trouble follows them back, and they soon find themselves in more danger than ever before.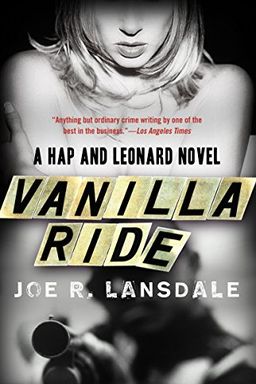 "Vanilla Ride" by Joe R. Lansdale is a thrilling novel about two troublemaking friends, Hap Collins and Leonard Pine, who take on the dangerous Dixie Mafia to rescue a young girl from a drug dealer. Along the way, they face a wild gun fight and end up arrested, but are given a chance to redeem themselves by taking on a legendary assassin. This hilarious and action-packed book is sure to keep readers on their toes with gut-busting humor and one gigantic crocodile.
A vampire cult, the Dixie Mafia, and a deadly assassin - Hap Collins and Leonard Pine are in for a thrill ride as they investigate a cold-case double homicide. With plenty of Lansdale's whip-smart dialogue and unorthodox characters, Devil Red is a rambunctious thriller that will leave readers on the edge of their seats.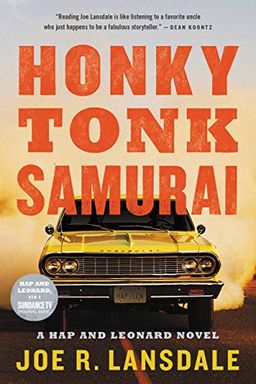 Private investigators Hap and Leonard are in for a wild ride when they take on a cold case to find a missing woman. The investigation leads them to a used car dealership that is actually a front for a prostitution ring. With Lansdale's trademark witty dialogue and unconventional characters, Honky Tonk Samurai is a gripping mystery that will keep you on the edge of your seat.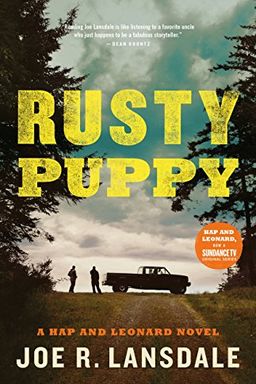 Hap and Leonard, a former 60s activist and a black Vietnam vet, team up to investigate a racially motivated murder that exposes the deep-rooted racial divides of their East Texas town. Written by Joe R. Lansdale, Rusty Puppy is a fast-paced, gripping mystery novel full of colorful characters and whip-smart dialogue.
Jackrabbit Smile by Joe R. Lansdale
The Elephant of Surprise by Joe R. Lansdale