Horimiya Series
Horimiya books in order
Additional Works:* Horimiya 10.5 OFFICIAL FANBOOKStatus: CompleteAlternative title: Hori-san to Miyamura-kunHori may seem like a normal teenage girl, but she's a completely different person after school. In her workaholic parents' absence, Hori has been like a parent for her little brother since she was young herself. Between taking care of her bro…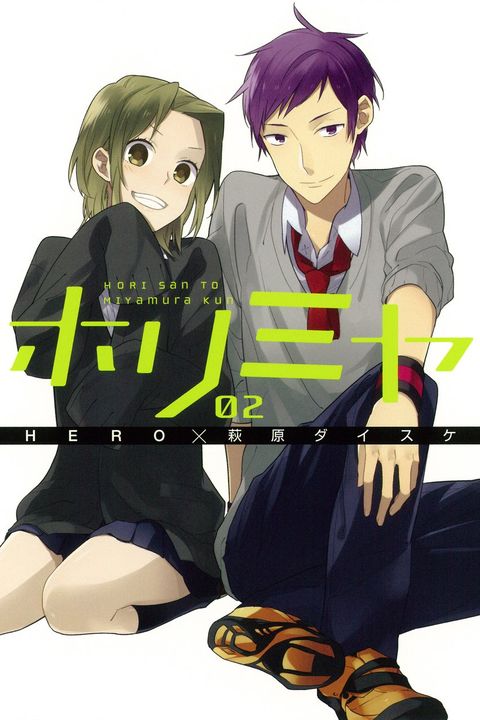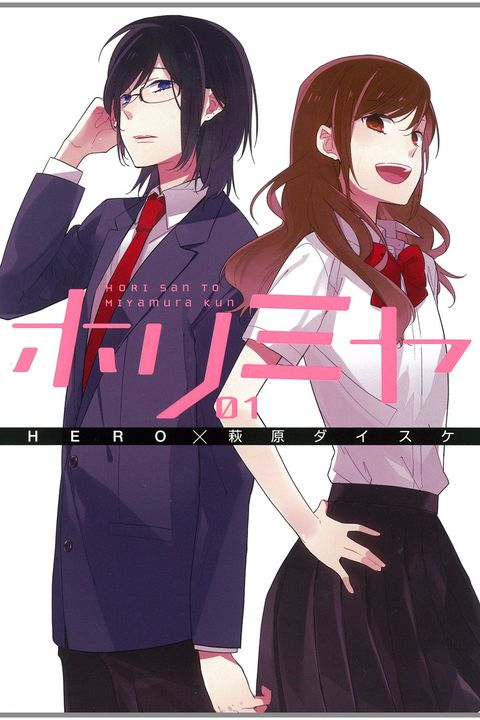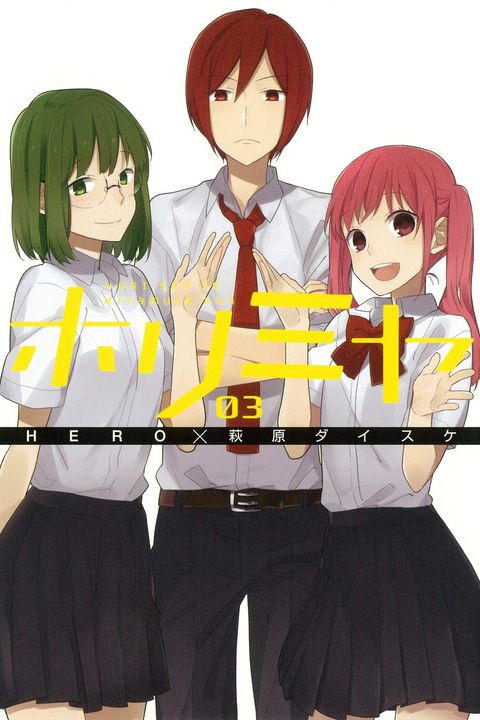 This popular manga tells the story of Kyouko Hori, a smart and popular high school student who is secretly a homebody, and Izumi Miyamura, a gloomy outcast who is covered in piercings and tattoos. When Miyamura unexpectedly appears at Hori's doorstep, the two discover that there is more to each other than meets the eye. This sweet and heartwarming tale explores the multiple sides of every person and the complexities of high school life.
君がいるだけで、毎日が超絶微炭酸。一見派手だけど実は家庭的な堀さんと、一見地味メガネだけど実はイケメンな宮村くん。お互いの秘密を守りながら二人は少しずつ距離を縮めていく。大人気WEBコミック「堀さんと宮村くん」リメイク版、第2巻...
君が好きだということを、言葉以外でどうして伝えられるだろう!お互いの秘密を共有しながら、少しずつ距離を縮めていく堀さんと宮村くん。思わずこぼれた堀の「好きだ」という言葉に、宮村はどう応えるのか…?大人気WEBコミック「堀さんと宮村くん」のリメイク版、第3巻!...
焦がれているし、患っている!俺 堀さんが好きなんだけどーー熱で寝込んだ堀に向けられた宮村の、独り言とも告白ともとれる言葉。秘密だらけの2人の関係は少しずつ変化していく。甘くて苦くて胸がつまる、超微炭酸系スクールライフ第4巻!...
胸の鼓動が、春の訪れを告げた。晴れて彼氏彼女になった堀さんと宮村くん。堀への陰口を気にしてイメージチェンジした宮村に、まわりの評判は変わりはじめて…? 甘くて苦くて胸が痛い、超微炭酸系スクールライフ、累計部数100万部突破です!...
つながって、絡み合って、世界は日々、変わってく。愛しくなる。学校で一緒にいるのも自然になってきた堀さんと宮村くん。じゃれ合ったり、すれ違ったり、時にはケンカしたり。いろんな人と繋がり、絡み合う毎日の中で、二人の世界は少しずつ色数を増していく。甘くて苦くて胸がつまる、超微炭酸系スクールライフ第6巻!...
イケメン設定の宮村がちょっと霞むほどの"高級食材"柳明音、ついに登場! 生徒会トリオのバカバカしくてかわいいエピソードや、「ホリミヤ」初、HERO新規描き下ろしエピソード・体育祭編突入など、一気に賑やかに! 5月のアンニュイを吹き飛ばす第7巻!...
"Get ready to relive your high school memories with volume 8 of this popular series! Follow the characters as they head into their last major event, the school sports festival, to make some unforgettable memories. The author has added new illustrations to this volume, including an all-new episode about the festival. Don't miss out on the latest exciting chapter in this charming and upbeat slice-of-life series!"
何度だって、君に恋をする。街は少しずつ色を変え、吐く息もすっかり冬仕様。2学期を終え、学生生活も残すところあと1学期。来年の今頃、私は、彼は、みんなは、一体何をしているんだろう? そんな不安を抱えた堀に、クリスマスの夜、宮村が告げた言葉とは…? 大人気超微炭酸系スクールライフ、第9巻!...
A heartwarming and beautifully detailed manga about two high school students, their special moments, and their last semester. Join them as they visit a shrine for the first time, experience the last few months of school together, and cherish every moment of their precious friendship. Don't forget to check out the fan book release!