Is It Wrong to Try to Pick Up Girls in a Dungeon? Manga
Bell Cranel is just trying to find his way in the world. Of course, in his case, the "world" is an enormous dungeon filled with monsters, below a city run by gods and goddesses who have way too much time on their hands. He's got big dreams but not much more when a roll on the random encounter table brings him face-to-face with the girl of his dreams--but what does a beginning adventurer have to offer a brilliant swordswoman? And what if the lonely goddess who sponsors his solo adventuring gets jealous...?!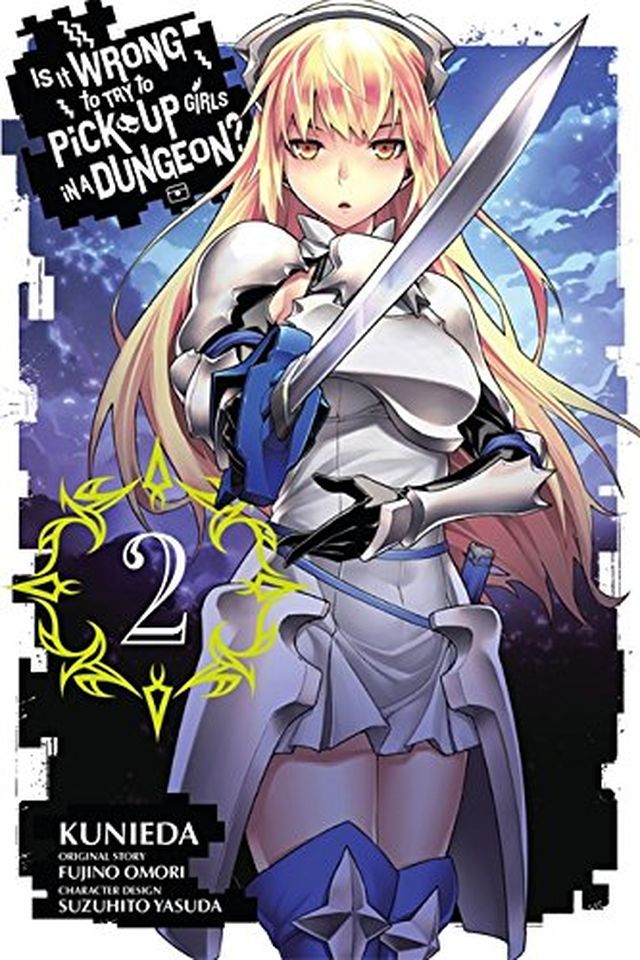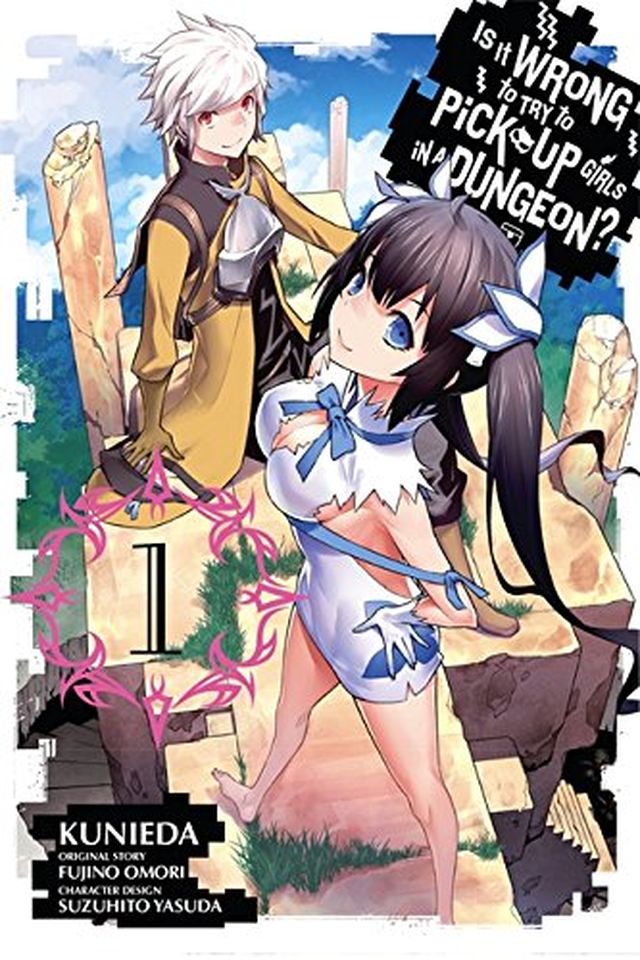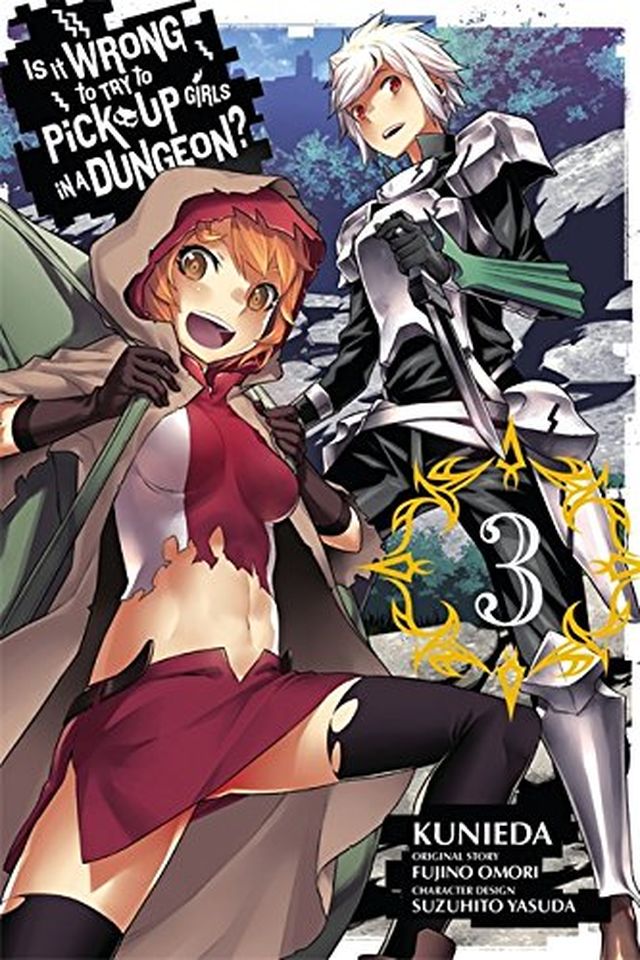 Embark on an adventure in a vast dungeon teeming with monsters, overseen by capricious gods and goddesses. Follow the journey of Bell Cranel as he navigates this dangerous world and pursues his aspirations. But when he meets the girl of his dreams, a skilled swordswoman, he must prove his worth as an adventurer. Meanwhile, he must also navigate the complex web of relationships and politics between the deities who sponsor his travels. Will Bell achieve his dreams, or will the dungeon claim him as another victim?
This thrilling adventure takes place during a festival where the main characters, Bell and Hestia, find themselves in danger due to the manipulations of an unknown culprit. Will Bell be able to protect those closest to him and uncover the identity of the schemer? Fast-paced and full of action, this book will keep you on the edge of your seat.
Get ready for thrilling adventures in Vol. 3 of this epic fantasy novel! Join Bell and Hestia during a festival that quickly takes a dangerous turn. With someone pulling the strings from behind the scenes, it's up to Bell to protect his loved ones. Can he summon the strength to overcome this challenge? Find out in this action-packed page-turner!
Discover a world of monsters, magic, and new alliances in this thrilling fourth volume of a popular series. Follow Bell Cranell as he reaches Level Ten of the Dungeon and faces the fearsome orcs with the help of his supporter, Lilliluka. But a surprise attack from an unknown entity leaves Bell unsure of who to trust. Don't miss the next installment in this captivating familia myth!
This book follows an adventurer named Bell Cranell who wants to become stronger, and has enlisted the help of the brilliant swordswoman Aiz Wallenstein. As he improves, a dark shadow approaches with a certain goddess's shadowy plan. The familia myth- walked by the boy and written by the goddess- continues in this thrilling installment.
Follow Bell as he reaches the 11th level of the Dungeon to face his fated opponent, the Minotaur. Memories of his past failure assault him, but he's determined to defeat the deadly beast. Will the heroic drive inspired by Aiz Wallenstein be enough, or will he need help from a new friend? Find out in this adrenaline-pumping page-turner!
Explore the thrilling journey of Bell as he reaches the 11th level of the dungeon to confront his humiliating fated opponent - the Minotaur. Will he be able to defeat the deadly beast with the help of a new friend and the heroic drive inspired by Aiz Wallenstein? Join Bell in this action-packed adventure to find out.
"Is It Wrong to Try to Pick Up Girls in a Dungeon? Vol. 8" follows Bell Cranel as he and his companions venture deeper into the dungeon. However, their progress is thrown into chaos when a monster from another party is forced upon them. With no means of escape, Bell is forced to make a decision that could change everything. Meanwhile, his goddess Hestia forms a search party to find him, leading to a forbidden dungeon dive. Follow the story of a boy and a goddess in this gripping tale of decision and destiny.
A gripping tale of danger and adventure in a treacherous labyrinth. When Bell and his party are reunited with their goddess after a close call, they think they can finally relax. But when Hestia is kidnapped, they must act fast to save her. Meanwhile, even more danger lurks in the Dungeon. Don't miss this thrilling new volume.
Join Bell, Hestia, and their team of gods and adventurers as they prepare to battle a fearsome Black Goliath on the Eighteenth-floor of the supposedly safe dungeon. Has this monster been awakened by the gods who dare to trespass? Find out in this thrilling volume of the popular series.
Is It Wrong to Try to Pick Up Girls in a Dungeon? by Fujino Omori, Masaya Takamura