Kaguya-sama: Love is War Manga
As leaders of their prestigious academy's student council, Kaguya and Miyuki are the elite of the elite! But it's lonely at the top... Luckily for them, they've fallen in love! There's just one problem -- they both have too much pride to admit it. And so begins the daily scheming to get the object of their affection to confess their romantic feelings first...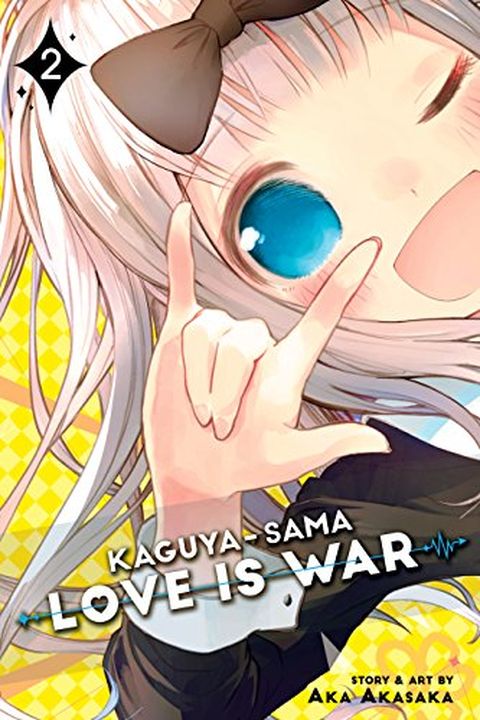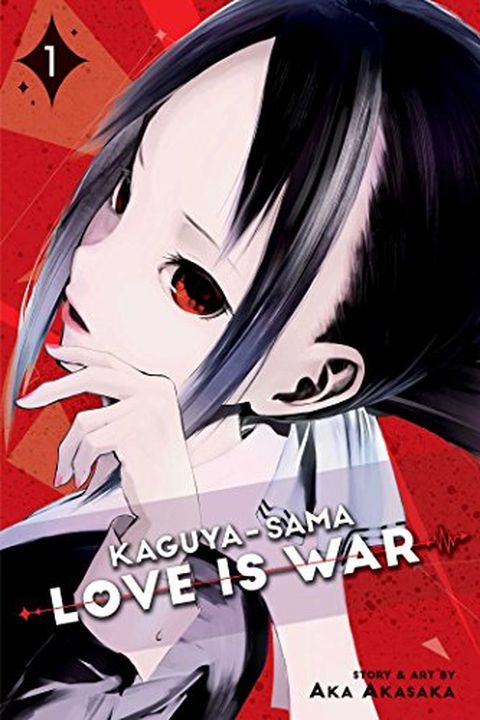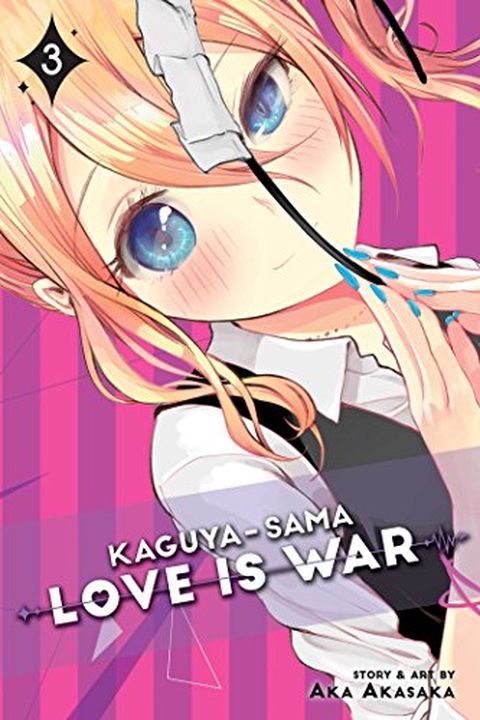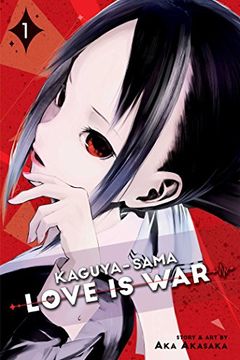 When two prideful geniuses fall for each other, it becomes a battle of wits to see who will confess their love first. Set in a prestigious academy's student council, the book follows the daily schemes of Kaguya Shinomiya and Miyuki Shirogane as they try to outsmart each other in this game of love. Will they overcome their pride to find happiness together?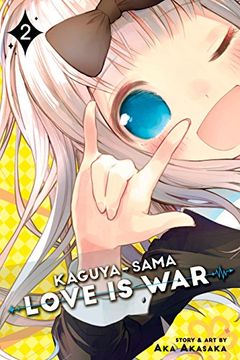 This book is full of hilariously awkward moments and romantic tension between two high school students, including a mysterious love letter and the possibility of an indirect kiss. Follow along as Miyuki confronts his fears and Kaguya drops some surprising bombshells. You won't want to miss the epic rudeness of the student council VP of a sister school or the goofy antics of the student council themselves, including trying on some adorable cat ears.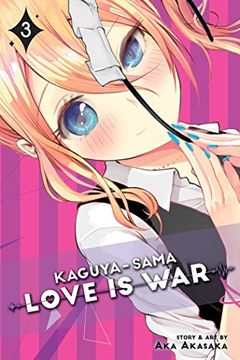 A romantic comedy manga that follows the battle of wits between two high school geniuses as they scheme to confess their love to each other. Join Kaguya and Miyuki in their humorous and unpredictable quest for love, filled with umbrella-sharing, bloody knives, potty humor, bad advice, and dire consequences. A hilarious and addictive read that will keep you on the edge of your seat. Caffeine recommended.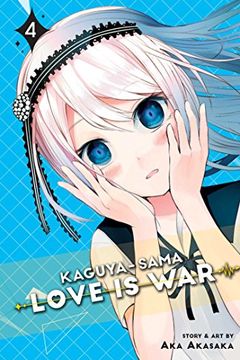 Join Kaguya and Miyuki as they navigate their feelings for each other in humorous and sweet ways. Will they pass a psychological test designed to reveal their true emotions? Can spoon-feeding cake lead to love? Check out their first visit to Kaguya's home and her attempts to bond with Miyuki's sister. Summer vacation is just around the corner, but the student council is still undecided on a destination. Experience all this fun and more in this romantic manga series. Plus, don't miss the fireworks!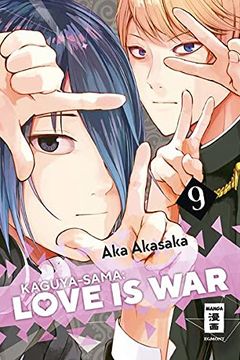 Follow Kaguya and Miyuki as they attempt to overcome the obstacles keeping them apart during summer vacation. Can tweeting get through to your crush? Kaguya's staff tries to keep her from joining the student council's fireworks festival. Meanwhile, Kaguya and Miyuki scramble to sign up for the same course. In this fun-filled romance, discover if the stars really do determine your compatibility.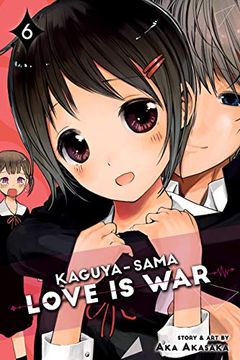 This manga follows two high school geniuses who engage in a battle of wits to see who will confess their love first. The story explores themes of love, friendship, and the many roles we play in life. Readers will follow the characters as they navigate challenges such as struggling grades, birthday surprises, and a role-playing game gone wrong. Full of humor and heart, this is a story of young love that's sure to captivate readers.
Get ready for a clever and unconventional love story set in an elite student council. Two genius students, the president and vice president, engage in a battle of wits to make the other confess their feelings first. In this seventh volume of the series, the story takes a turn as the student council dissolves and the two protagonists run against each other in the upcoming elections, with unexpected twists and turns. Join them in their love head games to see who will come out on top.
This Japanese manga series follows the love story of two geniuses, the President and Vice-President of a prestigious high school. Despite being in love with each other, they engage in a battle of wits to make the other confess their feelings first. In the eighth installment, a new member joins the student council, adding more excitement to their unconventional love story. The two characters make a passionate gesture towards each other during a school event, leading to the question: will there be progress in their relationship?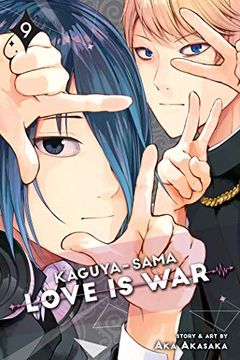 High school geniuses engage in a battle to confess their love first. Follow the strategic scheming of two brains and two hearts as they plot to make the other confess. From training sessions to meddling family members, this love story is full of surprises. Plus, rumor and explosive games add to the excitement. Don't miss this clever and entertaining read about the battle of the hearts.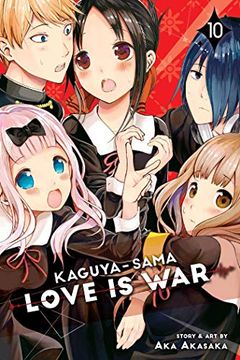 This book follows two high school geniuses as they engage in a battle of the hearts, scheming to get the other to confess their love first. With singing karaoke, competitive cooking, and embarrassing secrets, the story is full of comedic and romantic moments. Can Hayasaka win Miyuki's heart? Will Kaguya participate in a group date with predictable consequences? Join the battle and upgrade your reading list.
かぐや様は告らせたい ~天才たちの恋愛頭脳戦~ 12 by
かぐや様は告らせたい ~天才たちの恋愛頭脳戦~ 13 by Aka Akasaka
かぐや様は告らせたい ~天才たちの恋愛頭脳戦~ 14 by Aka Akasaka
かぐや様は告らせたい ~天才たちの恋愛頭脳戦~ 15 by
かぐや様は告らせたい ~天才たちの恋愛頭脳戦~ 16 by
かぐや様は告らせたい ~天才たちの恋愛頭脳戦~ 17 by
かぐや様は告らせたい ~天才たちの恋愛頭脳戦~ 18 by
かぐや様は告らせたい ~天才たちの恋愛頭脳戦~ 19 by
かぐや様は告らせたい ~天才たちの恋愛頭脳戦~ 20 by