Killing Stalking Series
Killing Stalking books in order
The story follows Yoon Bum, a young, mentally ill man with a difficult past. After becoming infatuated with Oh Sangwoo, a peer from his time in the military who saved him from a rape attempt, he decides to enter Sangwoo's home while he is out of his house. Yoon Bum finds a tied up, bruised woman in Sangwoo's basement and before he is able to free her, he is discovered by Sangwoo, who is revealed to be a serial killer. Sangwoo then breaks his ankles and despite Yoon Bum's previous love for him, Sangwoo puts Bum into a highly abusive and manipulative relationship until the very end. The books are in different languages.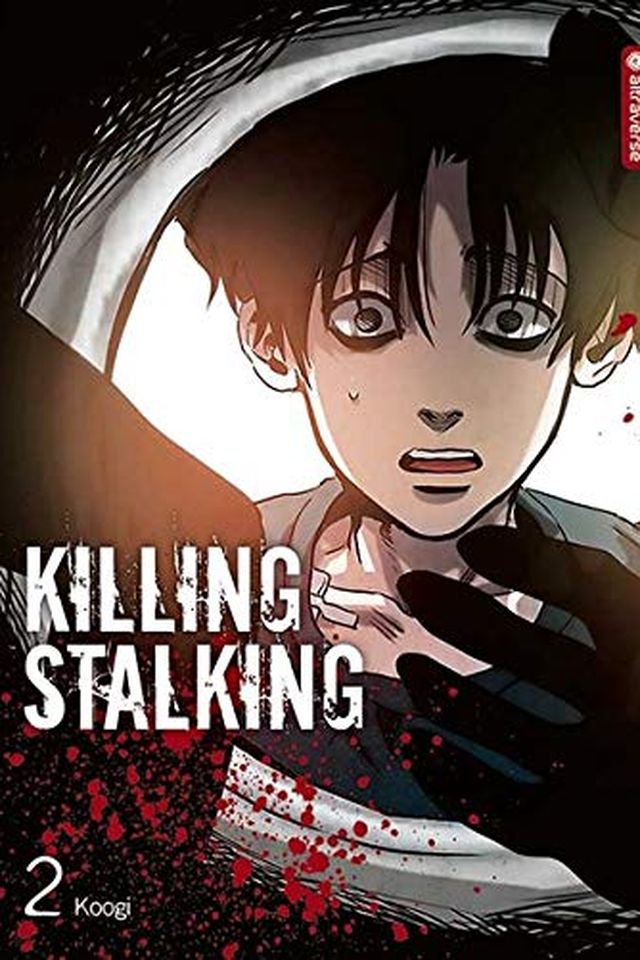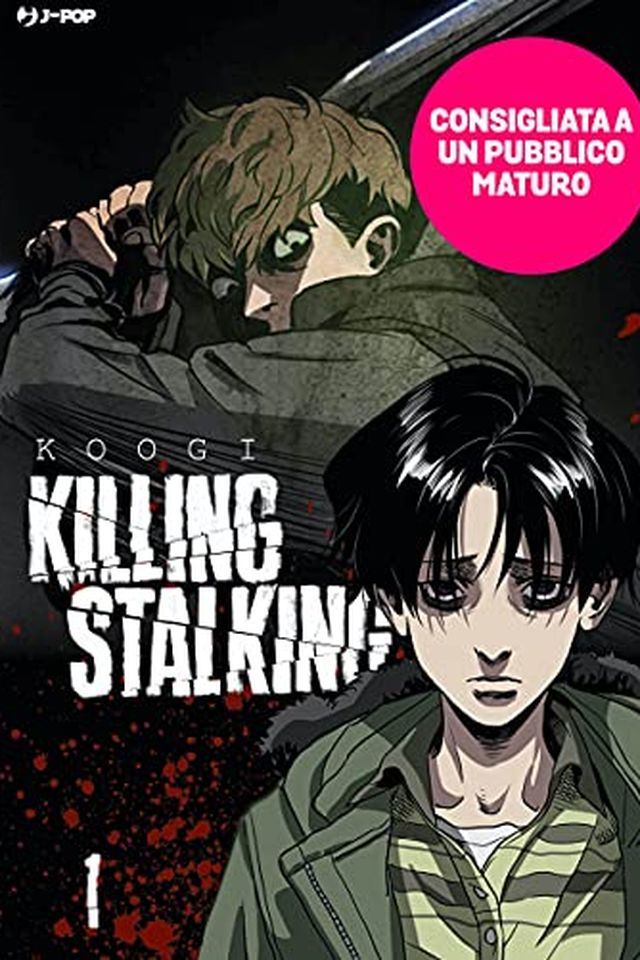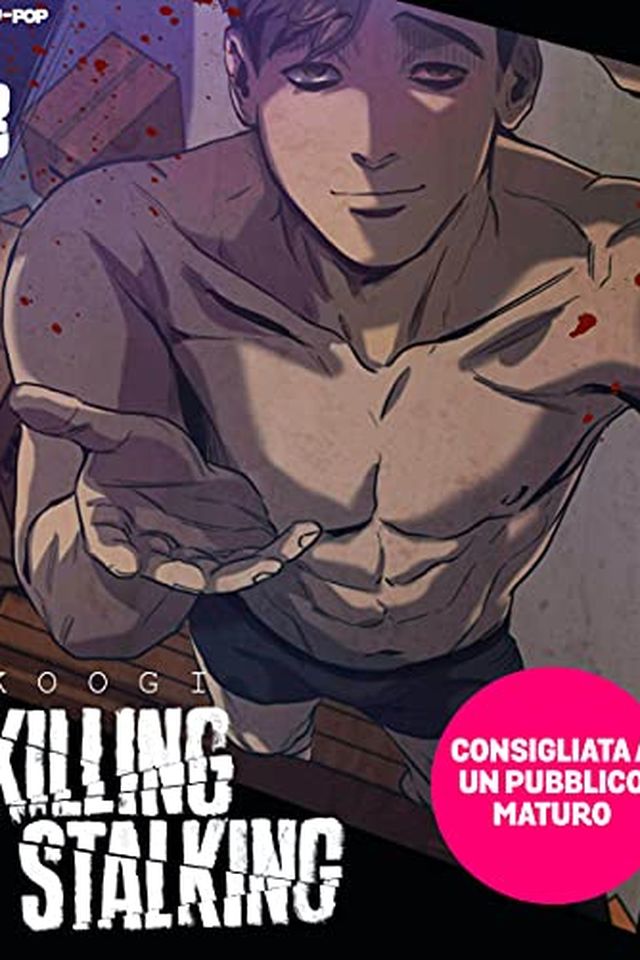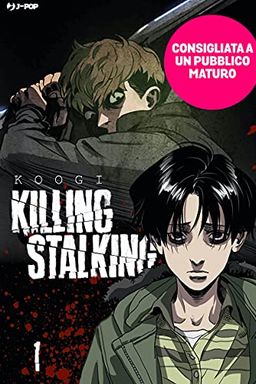 A webcomic sensation turned physical, Killing Stalking Season 1, Vol 1 is a twisted tale of obsession, love, and death. Bum Yoon longs for his university crush but soon finds himself voluntarily imprisoned by the object of his desire, discovering a cruel and dangerous side to the person he thought he knew. Enter a ruthless game of victim and executioner, brought to life in this gripping manga series.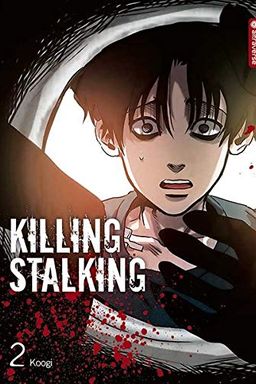 A psychological thriller manga about a dangerous attraction between two men. As Bum Yoon gains Sangwoo's trust, he must decide whether to flee and risk everything.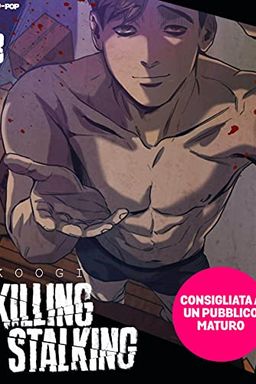 A thrilling crime graphic novel that delves into the dark corners of the human psyche. The third and final volume of season one takes readers on a perilous journey as Sangwoo and Yon Bum share dangerous secrets. This book is a must-read for fans of Korean webcomics and anyone who enjoys a captivating psychological thriller.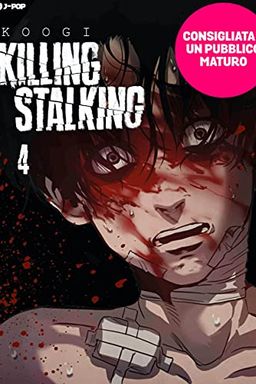 A thrilling and dark finale to the first season of this popular graphic novel series. Bum and Sangwoo's relationship takes a twisted turn as they become even more tangled in a web of secrets and danger. A must-read for fans of psychological thrillers and graphic novels.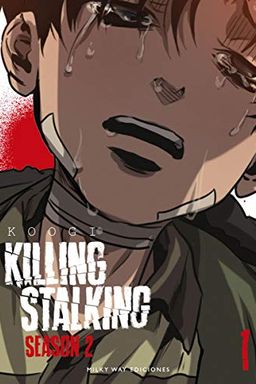 Fans of the psychological thriller genre will be drawn into the twisted and deeply addictive world of Killing Stalking. Season 2, Vol 1 follows the escalating relationship between Bum and Sangwoo as their roles shift from victim to accomplice. Their dark pasts haunt them as they navigate their co-dependent bond, while a looming threat from the law threatens to uncover their secrets. This translated webcomic-turned-graphic-novel is not for the faint of heart, but is sure to captivate those who crave a suspenseful and chilling read.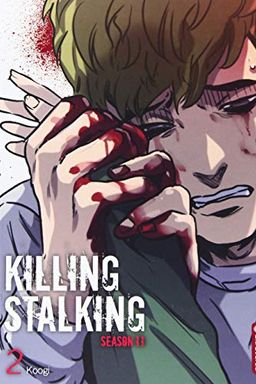 In this second volume of Season 2, Killing Stalking explores the disturbing past of Bum Yoon through a chance encounter that sparks Sangwoo's curiosity. As he pressures Bum Yoon for more information, a dark and twisted nightmare of a shattered youth is revealed.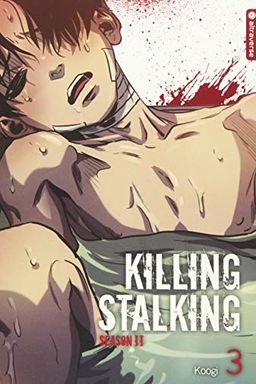 This graphic novel follows Yang, a detective who is convinced of Sangwoo's guilt in the pharmaceutical murders. He monitors Sangwoo and attempts to contact his alleged victim, Bum. Yang enters Sangwoo's apartment and tries to persuade Bum to testify to the police.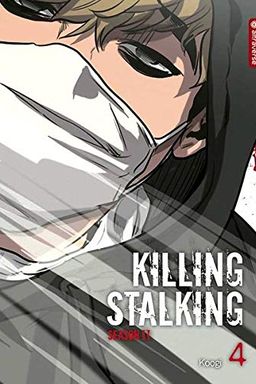 This thrilling graphic novel continues the twisted story of Bum and Sangwoo, who find themselves in police custody as investigator Yang tries to prove Sangwoo's guilt. But Sangwoo remains one step ahead, casting doubt on Yang's evidence. Meanwhile, Bum is still convinced that Sangwoo loves him, further complicating the investigation. Get ready for a suspenseful ride in this latest volume of Killing Stalking.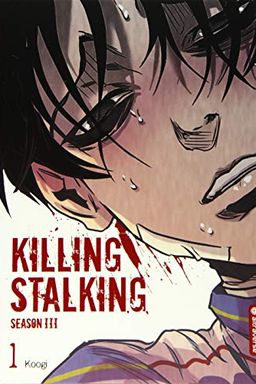 In the latest installment of this dark and twisted series, Bum Yoon is left confused when his captor and former torturer, Sangwoo, begins to act kinder towards him. Will their relationship finally take a turn for the better, or is there still danger lurking around every corner? Find out in Killing Stalking: Season 3, Vol 1.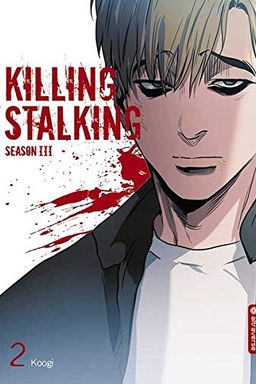 A gripping tale about Yoon Bum, an introverted boy who falls for popular Sangwoo. When Yoon Bum takes his obsession to the extreme and enters Sangwoo's home, he discovers a side of him he never expected. Chapters 20-35 deliver excitement and surprises in this must-read volume.
Killing Stalking. Season 3, Vol 4 by Koogi