Kiss Him, Not Me Manga
Subscribe to this series and get chapters automatically delivered to your library when they're released. You won't get any prior issues, backlist items, or collections. New chapters only. Hi there! My name is Serinuma Kae. I'm the kind of girl who loves checking out boys and fantasizing about them getting friendly (and more) with each other—I'm what you might call a fujoshi. One day, my beloved (yes, he's an anime character) died, and the shock of it all was more than I could have ever prepared for! My grief over his passing resulted in some ridiculous weight loss! And you won't believe what happened next! Soon after my change, the four most divinely gorgeous boys in my school asked me out on dates! I accepted them all, and you'd think I'd be happy with my sudden popularity, but the truth is, my heart only yearns for a prince to be next to his prince. Ahh, yes, boys, I'd much prefer that you turn your affections elsewhere and kiss him, not me!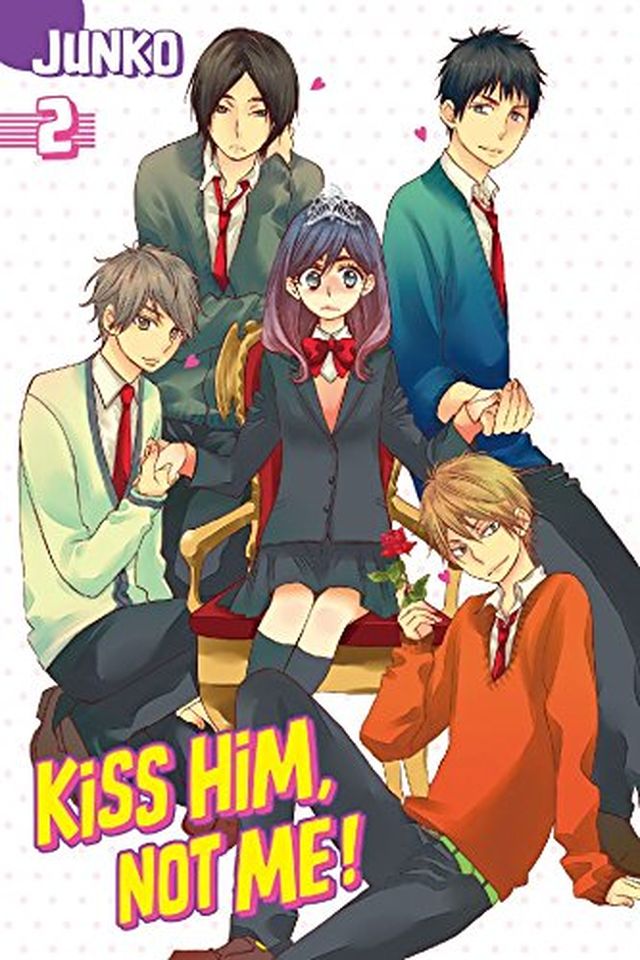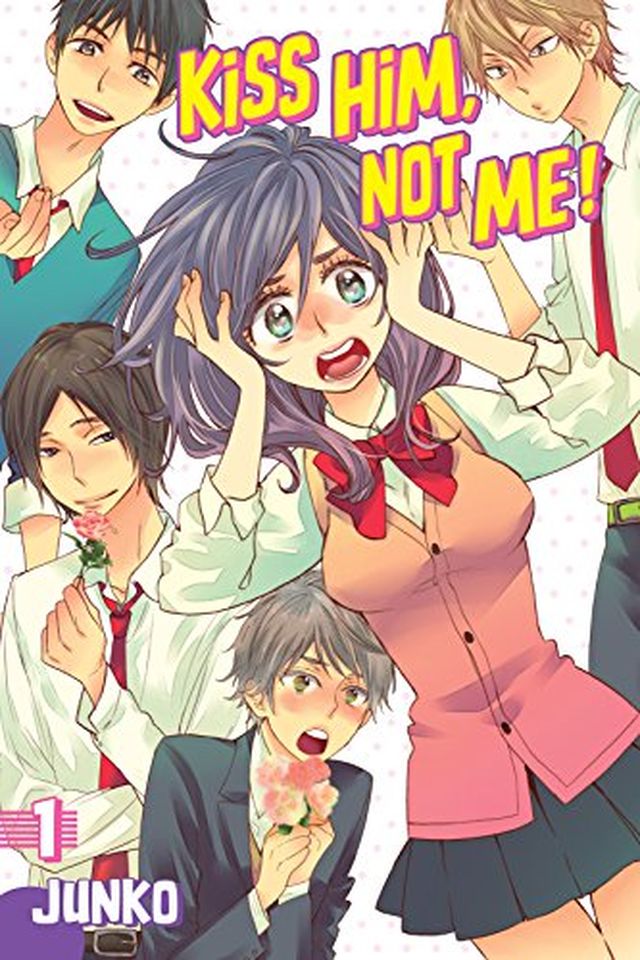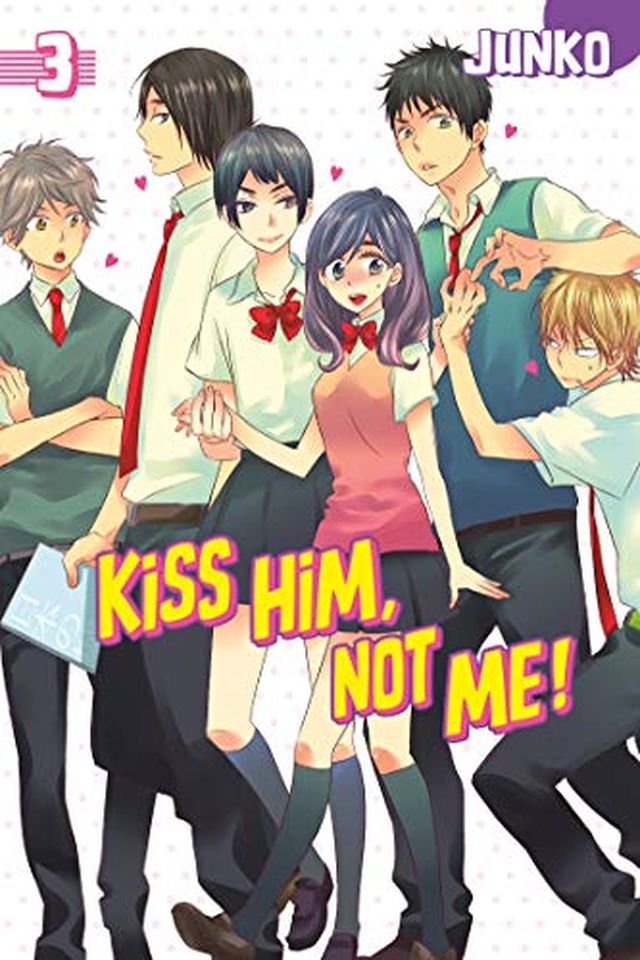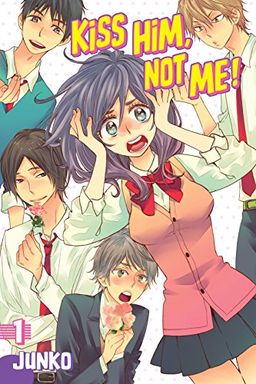 A fun and quirky manga about a girl named Serinuma Kae who loves dreaming up romantic scenarios between boys, but after a tragic event, she undergoes a drastic weight loss transformation. Suddenly, the most popular boys in school ask her out on a date, but her heart only longs for boys to be with other boys! Will she ever find her prince?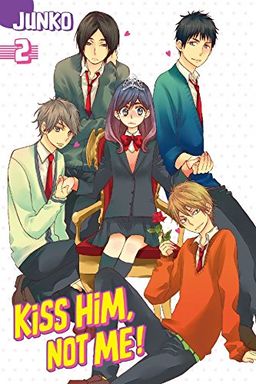 Follow Kae's adventures as she navigates high school with four hot guys by her side. In this second volume, Kae is put in charge of making cosplay outfits for a school festival and can't wait to see her crushes in costume. But something strange is happening with one of them, and as the day of the festival arrives, even crazier things keep happening to Kae. Get ready for a heart-pounding ride filled with fangirl excitement!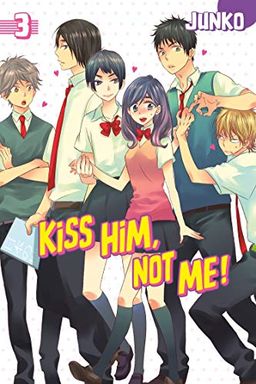 "Kiss Him, Not Me! Vol. 3" follows Kae as she befriends the handsome and talented Shima, who is also one of her favorite doujin authors. When Kae visits Shima's house, the boys face some tough competition. Will they be able to keep up? Discover the hilarious and heartwarming story of Kae and her friends in this must-read manga series.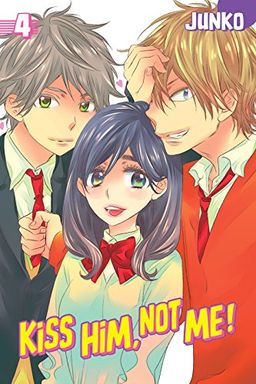 This book explores the theme of romance and fujoshi culture through the story of Kae, who has slimmed down but still maintains her passion for fanfiction. Igarashi, having fallen in love with Kae's true self, is more determined than ever to win her heart, and his resolve inspires Nanashima to compete for her affections as well. The book includes bonus comics and character sketches.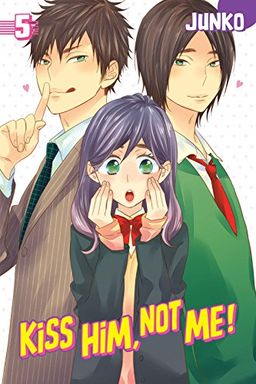 Explore the world of a self-proclaimed fujoshi who loves watching boys get friendly with each other. After the loss of her beloved anime character, she goes through a drastic weight loss, catching the eye of the four most gorgeous boys in school. However, her heart desires something else entirely - to see two princes be together. Kiss Him, Not Me Vol. 5 takes a fun and heartwarming look at love and the journey to finding oneself.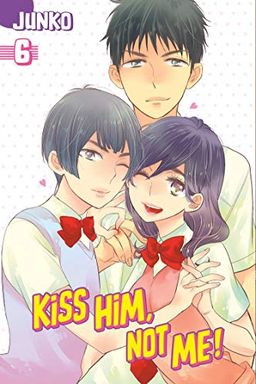 This manga follows Kae as she navigates the complicated world of relationship dynamics after a confession from Mutsumi-sempai ignites a competition between the boys for her attention. As they try to plan the ultimate romantic afternoon, Kae and her friend Shima-chan find themselves at odds over an anime that's perfect for their fujoshi tastes. But can their friendship survive a shipping war?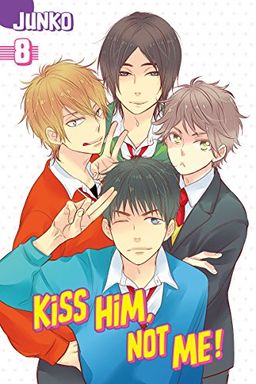 The latest volume in this popular manga series explores the dynamic relationships between Kae, her friends, and potential love interests. As Nanashima confesses his feelings, Kae must navigate her own emotions while also dealing with her father's surprise at her new popularity. Meanwhile, Shinomiya-kun faces a difficult decision when his parents announce their move to Norway. With humor and heart, this volume captures the ups and downs of young love and friendship.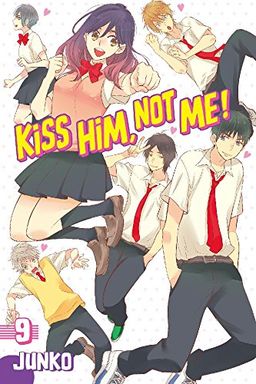 Follow Kae and her group of friends as they throw the ultimate otaku party for her birthday in Kiss Him, Not Me Vol. 9. But the celebration takes an unexpected turn when Igarashi-kun confesses his feelings and a gorgeous senpai from the boys' past shows up. Kotoha-senpai offers Kae some blunt advice on dealing with everyone's feelings, leaving her to navigate the complexities of 3D love. Don't miss this heartfelt and humorous manga that explores friendship, romance, and the ups and downs of being an otaku.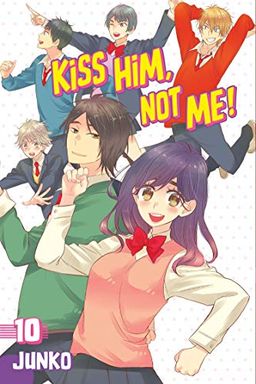 In Kiss Him, Not Me!, Vol. 10, Kae and Shima-chan finally get to meet their favorite anime voice actors but are shocked to find Kae's childhood friend is one of them. Tah-kun transfers to Kae's school and asks for her support but the others aren't too happy about it. Kae is ready to do whatever it takes to help her friend, but something seems off about Tah-kun. Will Kae uncover the truth?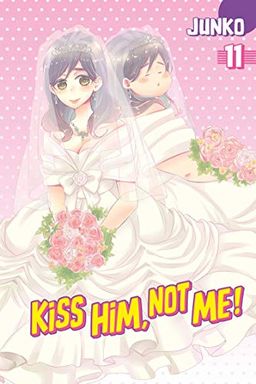 The latest volume in this manga series follows Kae, who is in a dangerous situation after being tricked by her childhood friend Mitsuboshi. With an extreme plan to keep her away from Shima and the guys forever, it's up to everyone to stop him before it's too late. Plus, enjoy a special bonus story featuring a body-switching mystery that leads to some BL-inspired photo opportunities!
Kiss Him, Not Me, Vol. 13 by Junko
Kiss Him, Not Me!, Vol. 14 by Junko