Magic: The Gathering Series
Magic: The Gathering books in order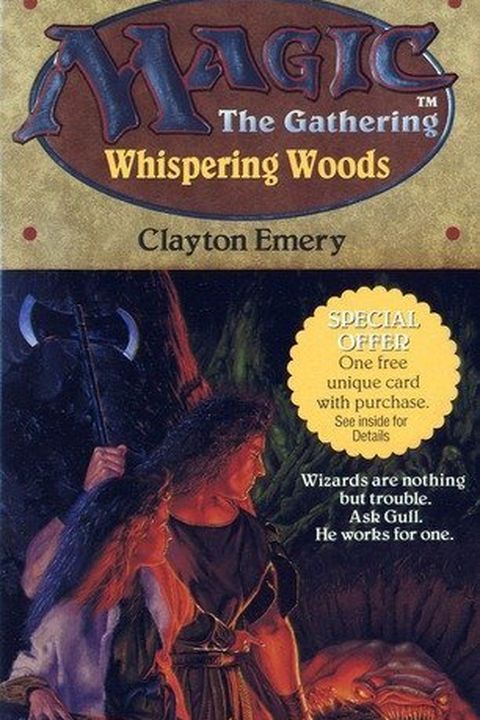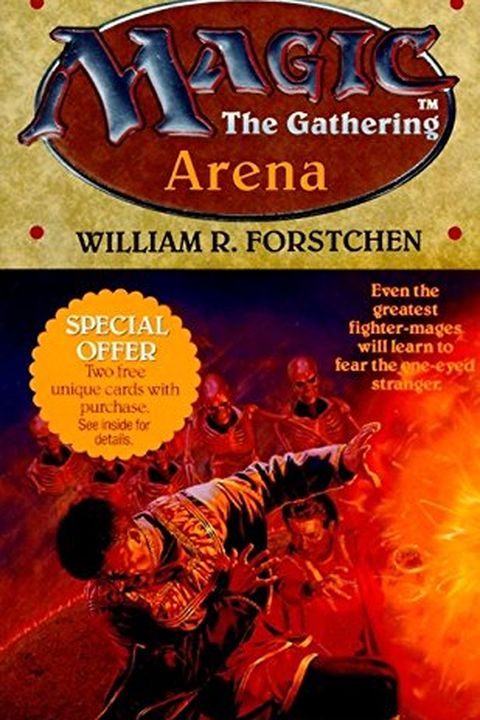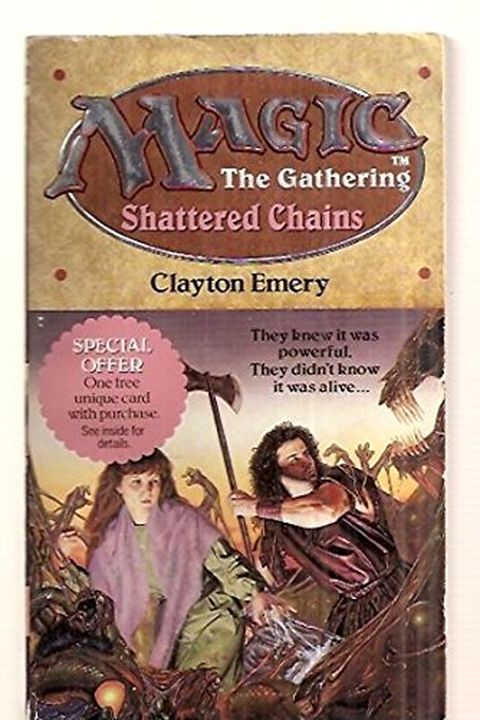 The introduction of the hottest new game in 1993 has spawned the hottest new book since Dragonlance was launched. Magic: The Gathering trading card role-playing game system inaugurates a new world of magic and mystery. The book includes a coupon for two rare Magic trading cards that cannot be found anywhere else....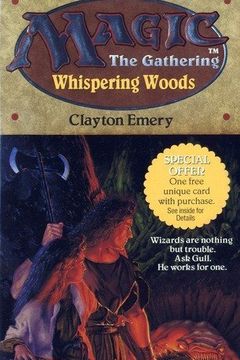 Gull shouldn't have taken the job. This wizard is worse than any he's heard about before. Between tavern brawls, magical battles, and a strange artifact turning up, Gull is kept very busy. And now that his half-wit sister is beginning to gather her wits, Gull really has his hands full. Gull shouldn't have taken the job. This wizard is worse than an...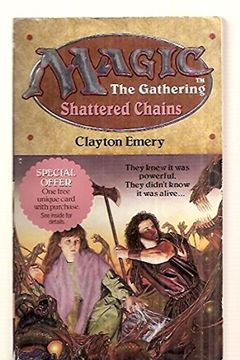 "Spare us from plague, drought, and wizardly duels..."To common folk like Gull and Greensleeves, wizards were a blight on the land. When Greensleeves discovered her own magical ability, she decided to use it to break the power of the other wizards.Gull's army helped, but not much--and Gull wasn't much of a general. Their mana vault might have helpe...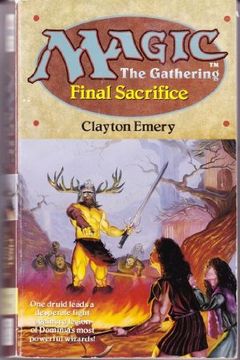 Years of fighting have come and gone--but now the last battle must be faced!From frozen mountains to an ocean-drowned forest, from war-torn battlefields to the flowing crypts of Lat-Nam, the Archdruid Greensleeves travels with her ragged troops searching for spells to defeat an army of angry wizards and end their reign of terror. While Greensleeves...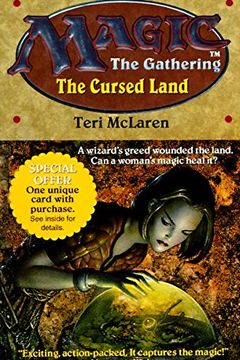 Set in a magical and compelling world called Dominia, this story is based on the hot trading card game, MAGIC: The Gathering. Fans of the game--which has sold over one billion cards--are turning to this inventive new book series to explore breathtaking new adventures featuring the characters of the game....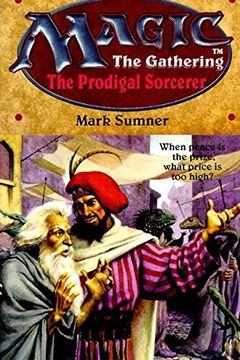 For centuries, the magewall has isolated a battletorn valley. There, three races live in perpetual strife fueled by prejudice and fear. The Viashino hate the Garan, the Garan loathe the Humans and the humans despise them all.But a new day is dawning. Tagard Tarngold, a human leader, has a plan that could bring harmony to his war-ravaged home, and h...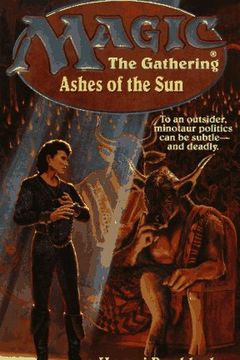 Ayesh knows that danger lurks in the Miritiin Mountains, and danger is just what she wants. With her beloved cities of Neah turned to dust and rubble in the goblin wars, with even their memory fading to legend, what reason does she have to go on living? She's ready to die--as long as she goes down killing goblins. But the Miritiin minotaurs have pl...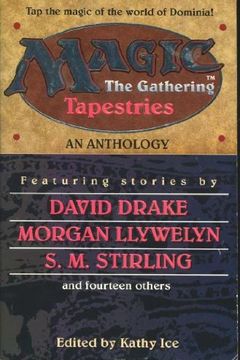 A Hurloon Minotaur wailing it's grief. A dragon whelp's egg cracking in the firelight. The crashing chaos of armies at war. These are the sights and sounds of the universe of Magic.MAGIC: The Gathering...Planeswalkers duel in worlds beyond imagining, while life goes on for the simple folk in a land where the very earth is filled with mana — the pow...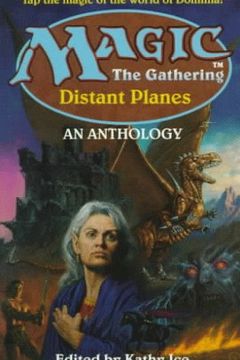 In this collection of exciting stories based on the internationally bestselling trading card game, Magic: The Gathering, readers will find baby wizards and demonic tutors, scavenging ghouls and Ironclaw orcs. Mystery and adventure await in a world where magical artifacts abound and wizards are as powerful as gods.Readers, discover the sights and so...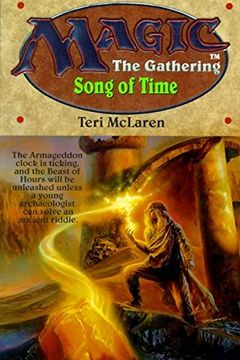 Cheyne, a young archaeologist with no past of his own, is determined to solve the ancient riddle before it's too late. Aided only by his wits, an old music box, and several unexpected companions, Cheyne must find the Armageddon clock--before time runs out and the angry Beast of the Hours wakes again. Cheyne, a young archaeologist with no past of hi...
Dark Legacy by Robert E. Vardeman
The Brothers' War by Jeff Grubb
Rath and Storm by Peter Archer
Planeswalker by Lynn Abbey
The Colors of Magic by Jess Lebow
Time Streams by J. Robert King
Bloodlines by Loren L. Coleman
Mercadian Masques by Francis Lebaron
The Thran by J. Robert King
Nemesis by Paul B. Thompson
The Eternal Ice by Jeff Grubb
The Myths of Magic by Jess Lebow
Invasion by J. Robert King
The Shattered Alliance by
Planeshift by J. Robert King
Apocalypse by J. Robert King
Chainer's Torment by Scott Mcgough
The Secrets of Magic by J. Robert King
Judgment by Will Mcdermott
Onslaught by J. Robert King
Assassin's Blade by Scott Mcgough
Legions by J. Robert King
Emperor's Fist by Scott Mcgough
Scourge by J. Robert King
The Monsters of Magic by Unknown
The Moons of Mirrodin by Will McDermott
Champion's Trial by Scott Mcgough
The Darksteel Eye by Jess Lebow
The Fifth Dawn by Cory Herndon
Guardian by Scott McGough
Guildpact by Cory Herndon
Dissension by Cory Herndon
Time Spiral by Scott McGough
Planar Chaos by Timothy Sanders
Future Sight by John Delaney
Morningtide by Scott Cory J. / McGough Herndon
Shadowmoor by Susan J. Morris
Eventide by Cory J. Herndon
Alara Unbroken by Doug Beyer
Agents of Artifice by Ari Marmell
The Purifying Fire by Laura Resnick
Test of Metal by Matthew Stover
Zendikar by Robert B. Wintermute
Scars of Mirrodin by Robert Wintermute
Return to Ravnica by Doug Beyer
Dragon's Maze by Doug Beyer
Journey Into Nyx by Jenna Helland
Children of the Nameless by Brandon Sanderson
War of the Spark by Greg Weisman
Throne of Eldraine by Kate Elliott
War of the Spark by Greg Weisman