Magic: The Gathering Series
Magic: The Gathering books in order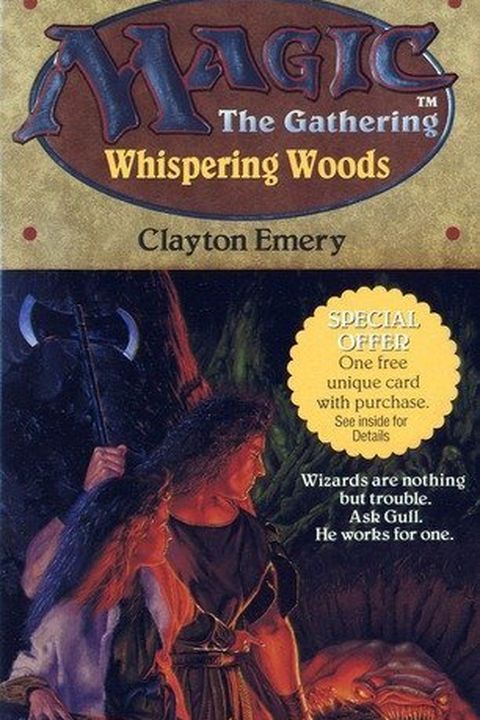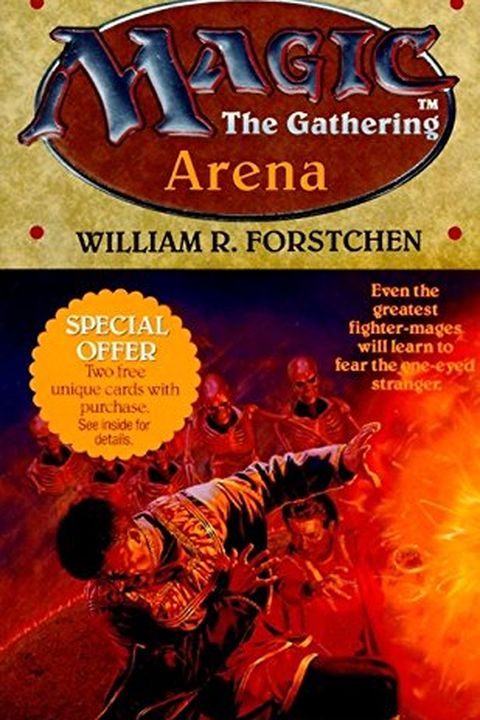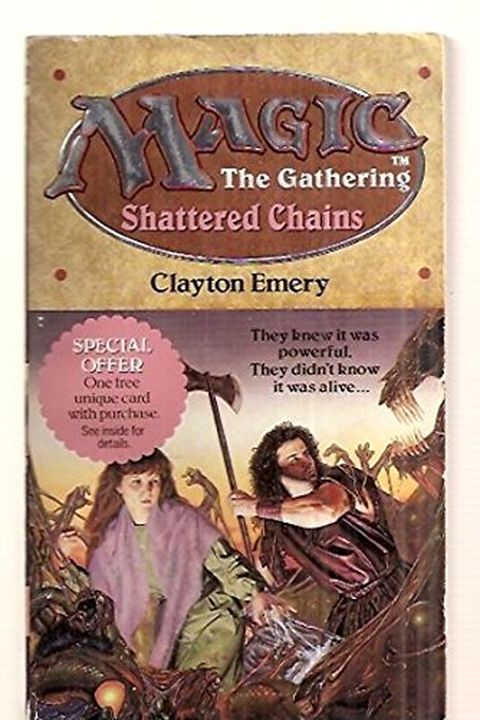 Enter the captivating and mystical world of Magic: The Gathering with this thrilling book. Based on the popular trading card role-playing game, Arena will transport you to a realm filled with magic and intrigue. As you turn each page, you'll be drawn deeper into the story, while discovering the secrets that lie beyond. With a bonus coupon for two rare Magic trading cards, this book is a must-read for any fantasy enthusiast.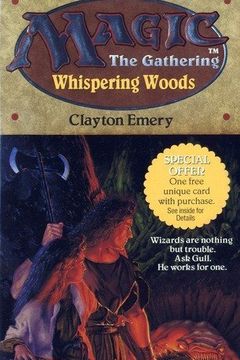 "Whispering Woods" is a thrilling adventure that follows Gull, a wizard facing a daunting challenge from his new employer. With magical battles, tavern brawls, and a mysterious artifact in the mix, Gull has his hands full. To make matters worse, his half-witted sister adds to the chaos. Get ready for an action-packed story that will keep you on the edge of your seat.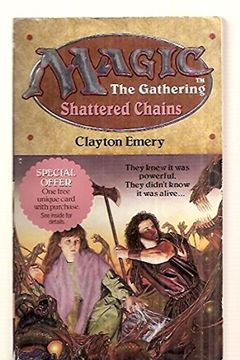 Discover the world of wizardry in this thrilling fantasy book, where Greensleeves uses her magical abilities to break the power of other wizards. With the help of Gull's army and their mana vault, they thought they had a chance. But when a Hero arrives to stop them, their troubles are far from over. Join them on their journey in this captivating novel based on the popular Magic: The Gathering trading card game.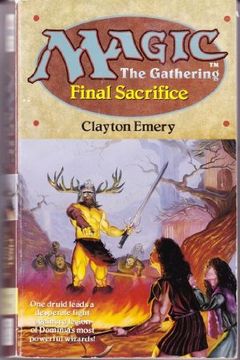 Join the Archdruid Greensleeves and her army as they journey through frozen mountains and ocean-drowned forests on a quest to defeat an army of angry wizards. From ancient mysteries to a fierce battle with a Keldon Warlord, Greensleeves must uncover the key to an awful secret from the past to make the final sacrifice and unleash the last desperate spell. Based on the popular Magic: The Gathering trading card game, Final Sacrifice is a thrilling adventure filled with action and intrigue.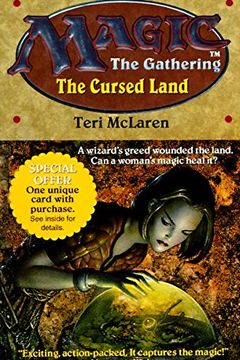 Immerse yourself in the mystical Dominia with a captivating novel series based on the beloved card game, MAGIC: The Gathering. Delve into thrilling new escapades starring your favorite game characters in this inventive world. With over one billion cards sold, this series is a must-read for all fans.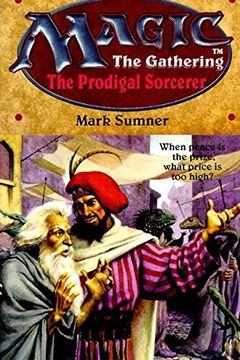 This fantastical novel explores the ongoing strife between three races living in a battle-scarred valley, where a human leader seeks to bring peace with the help of a sorcerer. However, the cost of this harmony may be too high for his people.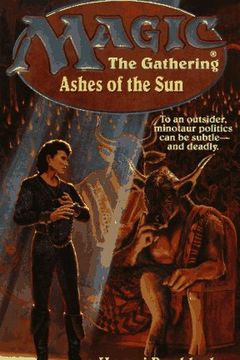 This fantasy novel follows Ayesh, a fighter thirsting for revenge against goblins in the Miritiin Mountains. But when she becomes embroiled in Miritiin politics and their conflict with minotaurs, she discovers that her allies may be more dangerous than her enemies.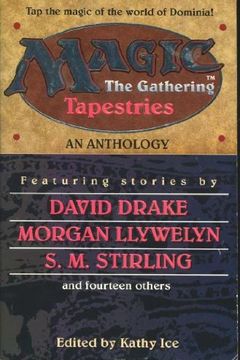 Enter the captivating world of Magic as depicted in "Tapestries". This collection of stories, written by various authors including David Drake and Morgan Llywelyn, brings to life the universe of Magic: The Gathering. From planeswalkers battling in otherworldly realms to the everyday folk surviving in a land infused with powerful mana, these tales showcase the fantastical sights and sounds of Dominia. Whether you're a fan of the game or new to its world, you'll be hooked by the magic within these pages.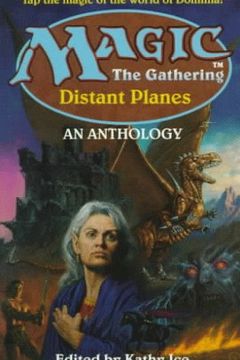 Discover the magical worlds of Dominia in this thrilling collection of stories based on the globally popular trading card game, Magic: The Gathering. Follow the adventures of baby wizards, demonic tutors, scavenging ghouls, and Ironclaw orcs, as they navigate a world filled with powerful wizards and enchanted artifacts. Mystery and adventure abound in these exciting tales where wizards are as mighty as gods. Experience the epic landscapes and fascinating characters in Distant Planes.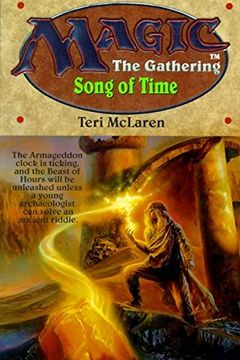 Follow young archaeologist Cheyne as he embarks on a mission to solve an ancient mystery before it's too late. With only his wits, an old music box, and some unlikely allies, he must find the Armageddon clock before time runs out and unleashes the wrath of the Beast of the Hours. Engaging and suspenseful, Song of Time is a thrilling adventure that will keep you on the edge of your seat.
Dark Legacy by Robert E. Vardeman
The Brothers' War by Jeff Grubb
Rath and Storm by Peter Archer
Planeswalker by Lynn Abbey
The Colors of Magic by Jess Lebow
Time Streams by J. Robert King
Bloodlines by Loren L. Coleman
Mercadian Masques by Francis Lebaron
The Thran by J. Robert King
Nemesis by Paul B. Thompson
The Eternal Ice by Jeff Grubb
The Myths of Magic by Jess Lebow
Invasion by J. Robert King
The Shattered Alliance by
Planeshift by J. Robert King
Apocalypse by J. Robert King
Chainer's Torment by Scott Mcgough
The Secrets of Magic by J. Robert King
Judgment by Will Mcdermott
Onslaught by J. Robert King
Assassin's Blade by Scott Mcgough
Legions by J. Robert King
Emperor's Fist by Scott Mcgough
Scourge by J. Robert King
The Monsters of Magic by Unknown
The Moons of Mirrodin by Will McDermott
Champion's Trial by Scott Mcgough
The Darksteel Eye by Jess Lebow
The Fifth Dawn by Cory Herndon
Guardian by Scott McGough
Guildpact by Cory Herndon
Dissension by Cory Herndon
Time Spiral by Scott McGough
Planar Chaos by Timothy Sanders
Future Sight by John Delaney
Morningtide by Scott Cory J. / McGough Herndon
Shadowmoor by Susan J. Morris
Eventide by Cory J. Herndon
Alara Unbroken by Doug Beyer
Agents of Artifice by Ari Marmell
The Purifying Fire by Laura Resnick
Test of Metal by Matthew Stover
Zendikar by Robert B. Wintermute
Scars of Mirrodin by Robert Wintermute
Return to Ravnica by Doug Beyer
Dragon's Maze by Doug Beyer
Journey Into Nyx by Jenna Helland
Children of the Nameless by Brandon Sanderson
War of the Spark by Greg Weisman
Throne of Eldraine by Kate Elliott
War of the Spark by Greg Weisman