Miss Julia Series
Miss Julia books in order
Miss Julia, an elderly widow in Abbotsville, North Carolina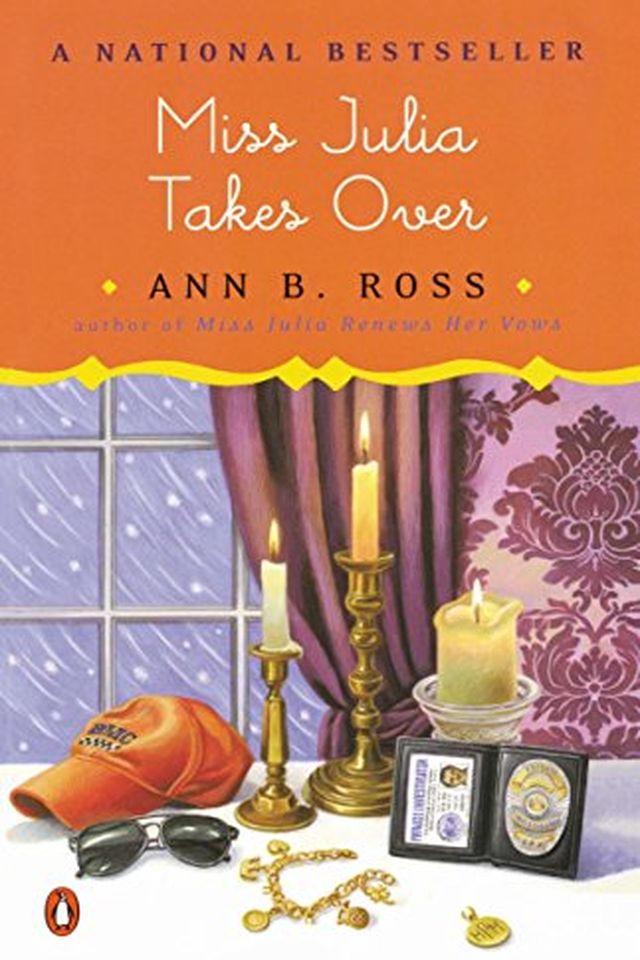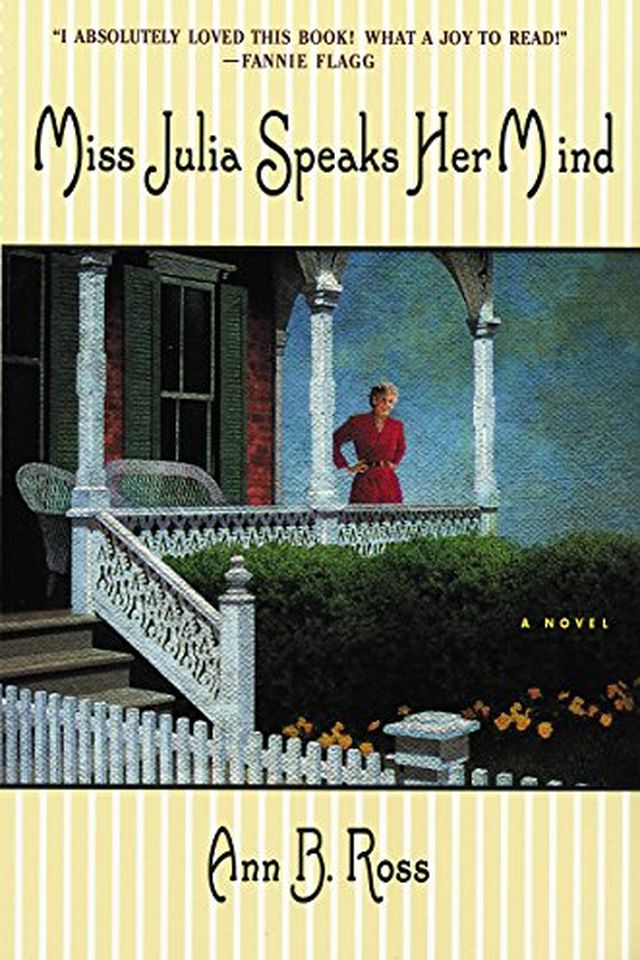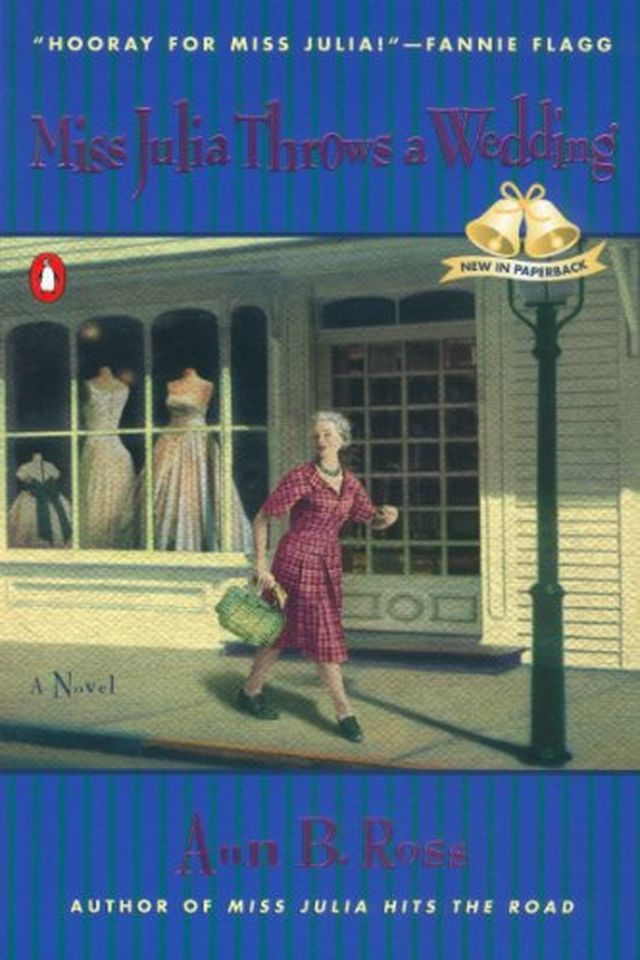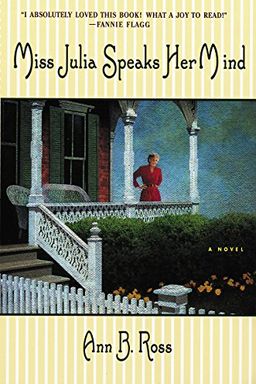 When a young boy shows up claiming to be the illegitimate son of a wealthy widow's late husband, Miss Julia finds herself at the center of a scandal and the guardian of the child. With sharp wit and Steel Magnolia poise, Miss Julia navigates a kidnapping, robbery, and more. Fast-paced and hilarious, this Southern Gothic novel is sure to delight readers.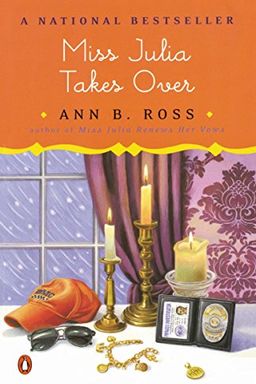 A proper Southern lady of a certain age, Miss Julia tackles yet another disruption in her orderly world when her friend Hazel Marie goes missing after a questionable dinner date. With her sharp tongue and iron backbone, she hires J.D. Pickens to investigate and embarks on a wild journey to find her friend. Fast-paced, funny, and full of colorful characters, Miss Julia Takes Over is a zany race through the South that will leave you laughing and wanting more.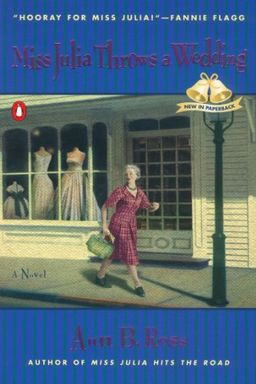 Meet Miss Julia, a proper Southern lady with a sharp tongue and a backbone of steel. In "Miss Julia Throws a wedding", Hazel Marie, once her late husband's lover and now her best friend, prepares to move out to live in sin with Mr. Pickens. Thankfully, Miss Julia's delight turns into a wedding when deputy Coleman Bates and attorney Binkie Enloe decide to get married. Miss Julia takes it upon herself to plan the wedding but things get complicated when a preacher goes missing and uninvited guests show up. If you want something done right, Miss Julia is your lady.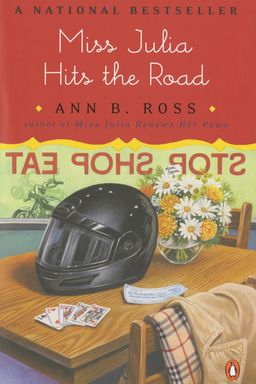 Southern socialite Miss Julia must save her housekeeper's home from a greedy landlord. Along the way, she takes a wild ride with her cowboy boot-wearing gentleman friend on his Harley. Full of charm and humor, this novel is a delightful adventure.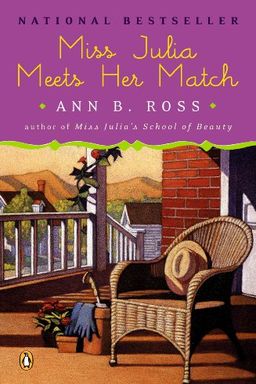 A sharp-tongued southern belle faces her toughest challenge yet: deciding whether or not to marry her longtime beau. While resisting his charm, she must also tackle issues such as a Holy Land theme park on her property and a possible affair between the mayor and the preacher's secretary. Can she keep a calm head in the midst of chaos and make the decision of a lifetime?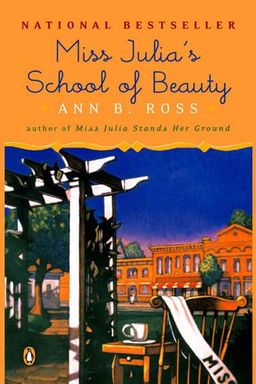 In "Miss Julia's School of Beauty", our beloved protagonist Miss Julia is back, this time facing a hilarious challenge - helping to organize a beauty pageant to raise funds. However, things take a turn when she discovers her elopement may not be legit. Join Miss Julia as she navigates scandal and tries to keep up appearances in this witty romp by Ann B. Ross.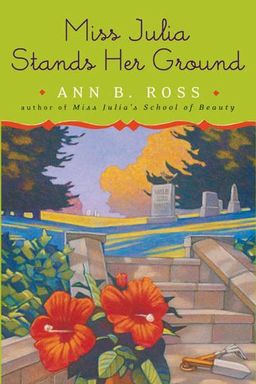 "Miss Julia Stands Her Ground" is a hilarious Southern tale featuring the charismatic protagonist, Miss Julia, who returns in her seventh adventure to take on her most daunting challenge yet. When troublemaking Uncle Vernon questions Little Lloyd's paternity, Miss Julia must use her spunk and Southern charm to prove the boy's claim to her late husband's estate. Join Miss Julia in this heartwarming and rollicking caper as Ann B. Ross continues to captivate fans with her humorous storytelling.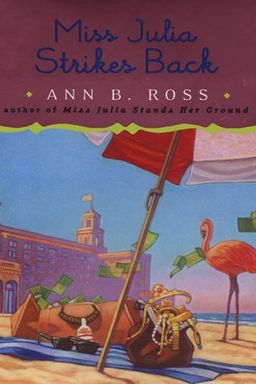 "Miss Julia Strikes Back" follows the beloved protagonist as she discovers her cherished engagement ring has been stolen by a gang of jewel thieves targeting the South. Determined to reclaim what is rightfully hers, Miss Julia takes matters into her own hands and sets out on a mission with her grandson by her side. This lively and entertaining book will keep readers engaged from start to finish.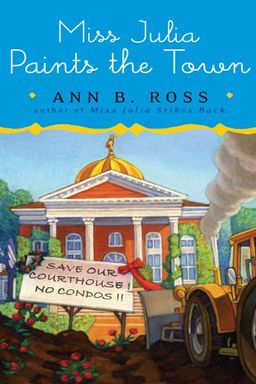 A small town is in trouble when the mayor announces plans to replace the old courthouse with luxury retirement condos. But fear not, the inimitable Miss Julia is back and ready to fight for justice. She'll save the day, even if it means exposing a few not-so-well-kept secrets. Fans of Ann B. Ross won't be disappointed, and new readers will fall in love with her hilarious and heartwarming series.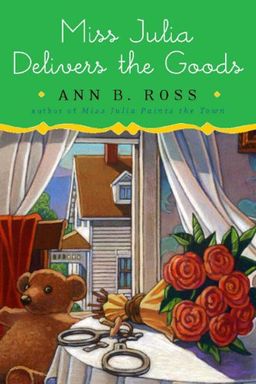 Miss Julia Delivers the Goods finds the beloved Southern heroine in her latest adventure. When her friend Hazel Marie reveals she's pregnant with twins and just sent her beau packing, Miss Julia needs to come up with a plan. When Sam's house is robbed, Miss Julia declares that only J. D. Pickins, P.I. can get his things back. Solving the crime and playing Cupid may seem like a tall order, but readers know that Miss Julia always delivers the goods.
Miss Julia Rocks the Cradle by Ann B. Ross
Miss Julia to the Rescue by Ann B. Ross
Miss Julia Stirs Up Trouble by Ann B. Ross
Miss Julia's Marvelous Makeover by Ann B. Ross
Etta Mae's Worst Bad-Luck Day by Ann B. Ross
Miss Julia Lays Down the Law by Ann B. Ross
Miss Julia Inherits a Mess by Ann B. Ross
Miss Julia Weathers the Storm by Ann B. Ross
Miss Julia Raises the Roof by Ann B. Ross
Miss Julia Takes the Wheel by Ann B. Ross
Miss Julia Knows a Thing or Two by Ann B. Ross
Miss Julia Happily Ever After by Ann B. Ross