Miss Julia Series
Miss Julia books in order
Miss Julia, an elderly widow in Abbotsville, North Carolina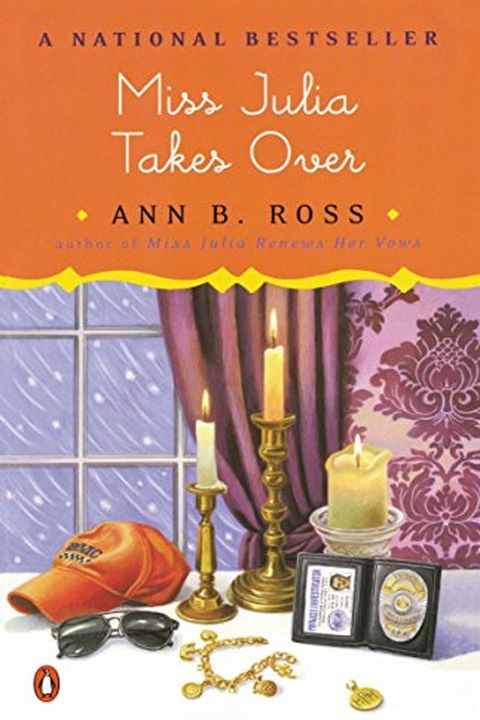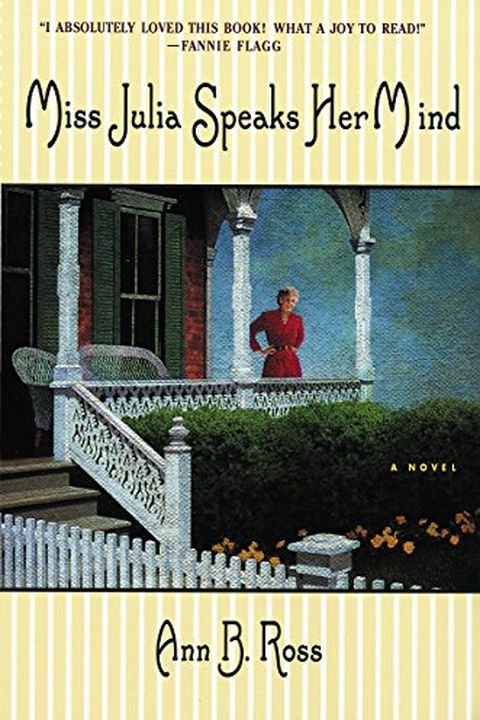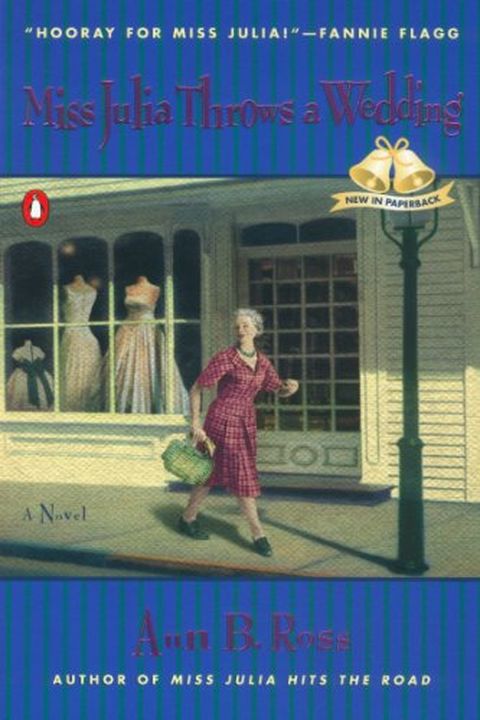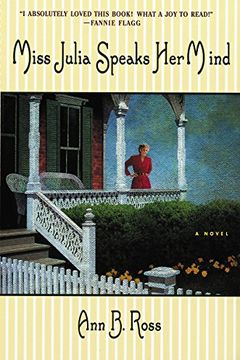 Miss Julia, a recently bereaved and newly wealthy widow, is only slightly bemused when one Hazel Marie Puckett appears at her door with a youngster in tow and unceremoniously announces that the child is the bastard son of Miss Julia's late husband. Suddenly, this longtime church member and pillar of her small Southern community finds herself in the...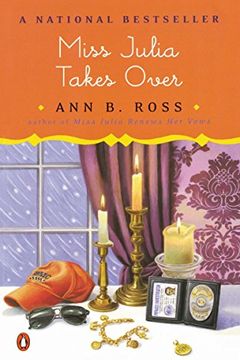 When Miss Julia burst on the scene in her fictional debut, Miss Julia Speaks Her Mind, this proper lady of a certain age found her orderly world turned upside down when Hazel Marie Puckett appeared with her nine-year-old son, Little Lloyd, who looked disturbingly similar to Miss Julia's late husband. Now, in Miss Julia Takes Over, with her sharp to...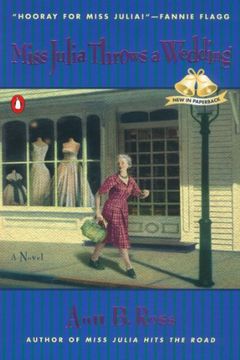 Readers love Miss Julia, the proper lady of a certain age with a backbone of iron and perfect Steel Magnolia poise, not to mention the sharpest tongue south of the Mason-Dixon Line. In Miss Julia Throws a Wedding, we find her feeling a little wistful when Hazel Marie, once her late husband's paramour and now her best friend, prepares to move out an...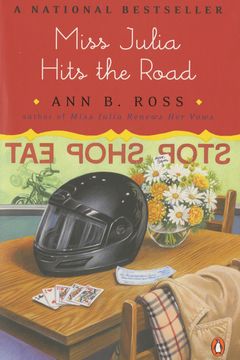 Miss Julia—that Southern spitfire of a certain age who is never less than charming, even when she's at her most opinionated—has been praised by Fannie Flagg as "one of the most delightful characters to come along in years." In Miss Julia Hits the Road, she is becoming increasingly concerned about her gentleman friend, Sam, who has suddenly started ...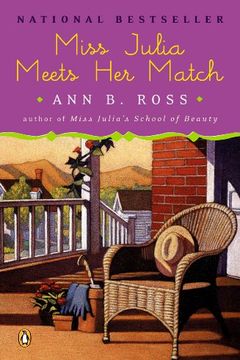 With devoted fans across the country, Miss Julia, that endearingly sharp-tongued southern belle of a certain age, has no shortage of admirers. But in Miss Julia Meets Her Match, our feisty heroine must come to terms with her most ardent admirer of all: longtime beau Sam Murdoch, who wants to tie the knot. While it's hard to resist Sam's charm, Miss...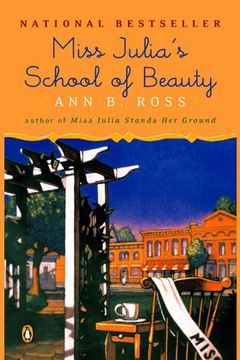 Imagine Aunt Bea from The Andy Griffith Show with a lot more backbone and confidence," wrote Publishers Weekly about Miss Julia, Ann Ross's endearing Dixie doyenne of decorum. In her latest romp, Miss Julia (now Mrs. Sam Murdoch) returns from her whirlwind elopement, only to find herself roped into Hazel Marie's scheme to raise money by throwing a ...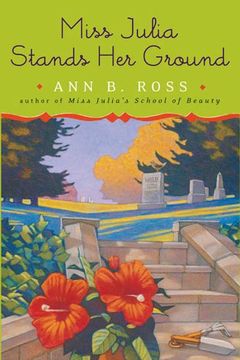 The feisty Miss Julia returns to set things right in her seventh hilarious adventure Miss Julia has charmed and captivated fans of humorous Southern tales through six rollicking novels, and now, in Miss Julia Stands Her Ground, she faces her most daunting challenge yet. Hazel Marie's troublemaking uncle, Brother Vernon Puckett, has just swept into ...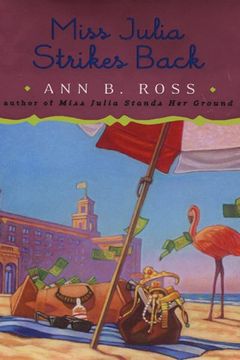 The irresistible, indefatigable Miss Julia is back, turning the tables on a thief who chose the wrong belle to burgle Having earned a devoted following for her rollicking antics and unshakable poise, Miss Julia's eighth outing begins with an unfortunate discovery. Her cherished engagement ring-an exact replica of Princess Di's-turns up missing afte...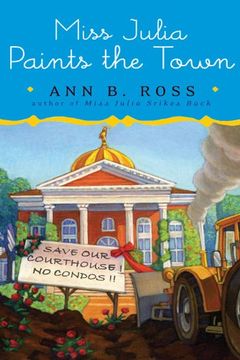 The inimitable Miss Julia is back and ready for a fight in her latest rollicking adventure The sleepy town of Abbotsville is abuzz over the mayor's plans to replace the old courthouse with luxury retirement condos. On top of that, several of the town's husbands seem to have flown the coop. As usual, it falls to Miss Julia to save the day-and the co...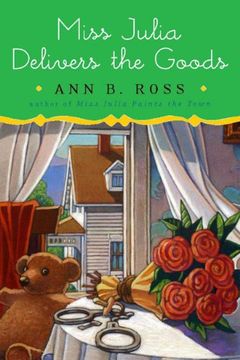 Miss Julia faces a double dose of trouble-this time right under her own roof Miss Julia's iron will and kind heart have assured her a spot among the most beloved characters of Southern literature. In her latest adventure, Miss Julia whisks Hazel Marie off to the doctor when the latter admits she's been feeling poorly. The news floors them both: Haz...
Miss Julia Rocks the Cradle by Ann B. Ross
Miss Julia to the Rescue by Ann B. Ross
Miss Julia Stirs Up Trouble by Ann B. Ross
Miss Julia's Marvelous Makeover by Ann B. Ross
Etta Mae's Worst Bad-Luck Day by Ann B. Ross
Miss Julia Lays Down the Law by Ann B. Ross
Miss Julia Inherits a Mess by Ann B. Ross
Miss Julia Weathers the Storm by Ann B. Ross
Miss Julia Raises the Roof by Ann B. Ross
Miss Julia Takes the Wheel by Ann B. Ross
Miss Julia Knows a Thing or Two by Ann B. Ross
Miss Julia Happily Ever After by Ann B. Ross