Monster Musume Manga
What do world governments do when they learn that fantastical beings are not merely fiction, but flesh and blood -- not to mention feather, hoof, and fang? Why, they create new regulations, of course, like the Interspecies Cultural Exchange Accord! When twenty-something Kurusu Kimihito becomes an involuntary "volunteer" in the government homestay program for monster girls, his world is turned upside down. A lamia named Miia is sent to live with him, and it's Kimihito's job to make sure the sexy snake girl integrates into everyday life. While cold-blooded Miia is hot for Kimihito, the penalties for interspecies breeding are dire. Even worse, when a buxom centaur girl, and a scantily-clad harpy move into Kimihito's house, what's a full-blooded young man with raging hormones to do?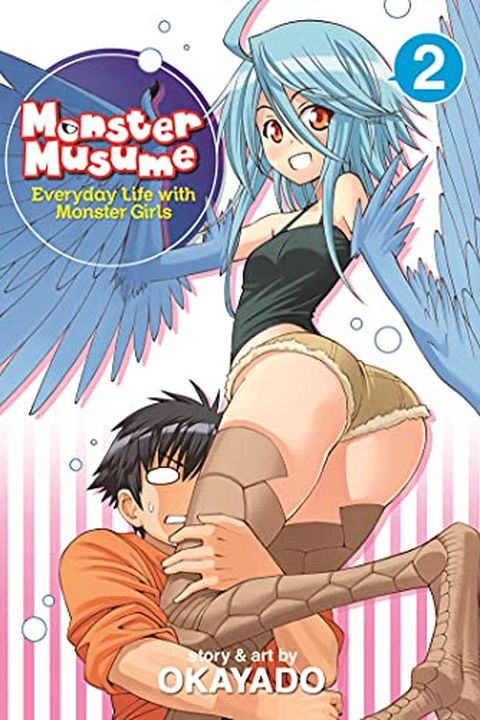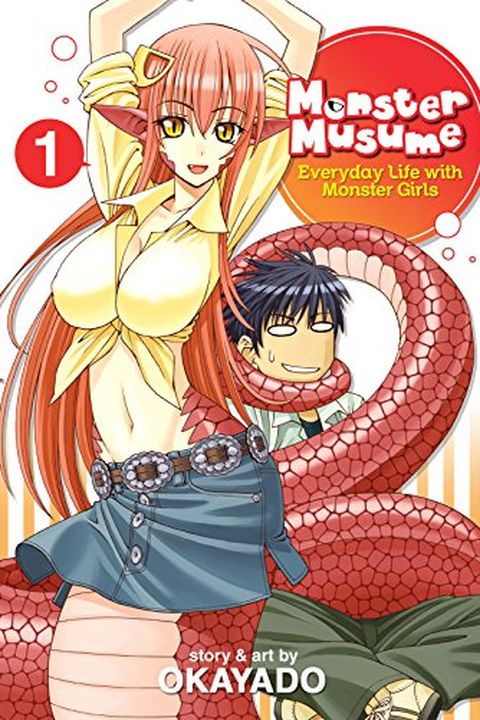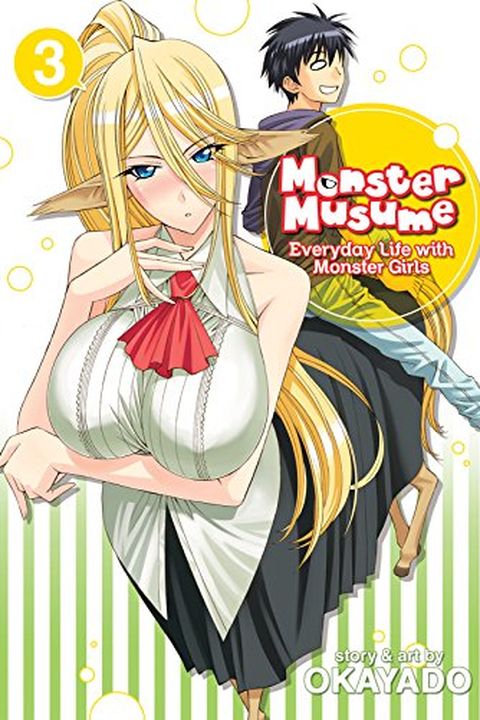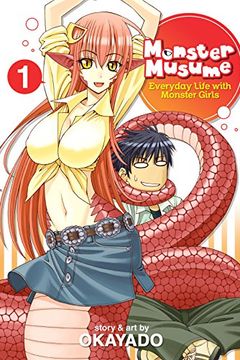 Immerse yourself in a world where fantastical beings like lamias, centaurs, and harpies are real and living among humans. Follow the story of Kurusu Kimihito, an involuntary host to monster girls in the government's homestay program. The sexy snake girl, Miia, moves in with him and Kimihito must navigate the challenges of integrating her into everyday life while resisting her advances. But it doesn't stop there - a buxom centaur and a scantily-clad harpy also join the mix, and Kimihito finds himself in more trouble than he can handle. Get ready for a wild ride with hilarious, titillating, and heartwarming moments in this manga series.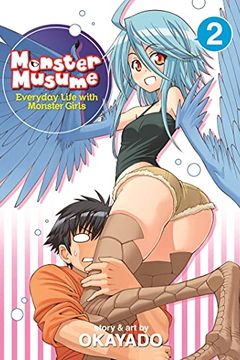 This manga follows Kimihito, who is tasked with hosting three sexy Monster Girls, but forbidden to touch them. To top it off, he must now choose one to marry - the serpentine Miia, enthusiastic Harpy Papi, or noble and busty Centorea. Follow along as Kimihito navigates the strange world of Monster Girls, with plenty of mishaps, adventures, and fan service along the way. #1 on the New York Times' Manga Best Sellers list!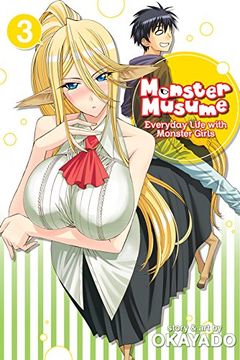 "Monster girls go wild in Japan as the dark side of liminals surfaces in this exciting new volume. Kimihito's household of cute and curvaceous monster girls grows even larger with the addition of a lovely and elegant mermaid. But how will his existing monster friends react to the newest contender for his heart? With action-packed battles against piggish orcs and a team of strange and inhuman government fighters, this book is sure to keep you on the edge of your seat!"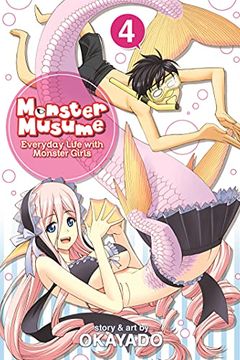 "Monster Musume Vol. 4" introduces readers to a problem that involves an eight-legged spider-woman who wants to trap the protagonist in her web of seduction. With a house full of beautiful and sexy monster girls, Kimhito, a regular guy and a virgin, has to avoid giving in to their advances. This latest uproarious installment brings new twists and turn-ons to the story. Will the noble centaur save her master or will Centorea find herself caught?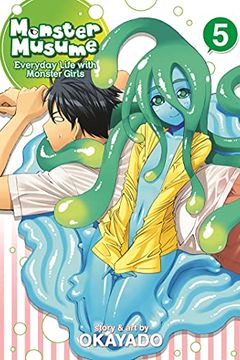 In Monster Musume, Vol. 5, the ordinary Kimihito and his extraordinary menagerie of monster girls must discover who sent a threatening letter: "Get married and I kill you." To find the culprit, they use Kimihito as bait by sending him on a series of dates with monster girls. As potential suspects with "D" connections arise and the brides act suspiciously, the stakes get higher. Will they uncover the truth before it's too late?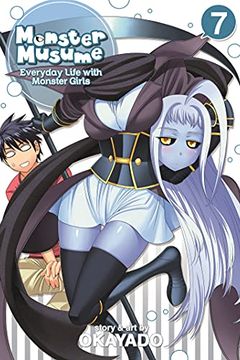 Get ready for some wild monster girl action in this latest installment! When the mothers of three of the girls living with Kimihito come for a visit, things quickly spiral out of control. Not only are they just as sexy as their daughters, but they're just as dangerous, too! Follow Kimihito as he navigates the complicated and deadly world of monster girl mating habits, all while trying to stay alive. Will he make it out in one piece?
A group of monster girls inadvertently destroy their shared home, prompting a trip to a hot springs resort. However, this place was built with mixed genders in mind, potentially creating steamy situations. Will they be able to resist temptation and not break the Interspecies Cultural Exchange law? Find out in this comical and entertaining read.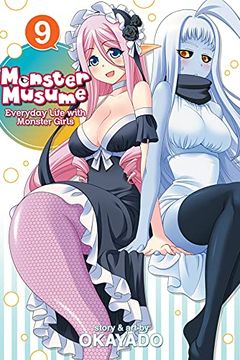 A mermaid princess must return home, but a group of monster girls are determined to change her mother's mind in this twist-filled adventure. From kidnapping to royal intrigue to naughty tentacles, there's never a dull moment as this intrepid group navigates their way to potentially transforming an entire kingdom.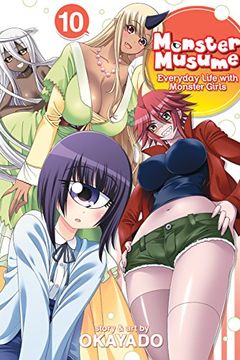 "Monster Girls Gone Wild in Volume 10 of This Hit Series. After a disastrous incident that leads to their suspension, Kimihito sets out on a date with each member of the MON team. From ghost marriages to failed picnics, chaos ensues. Meanwhile, Miia's heart is torn when Draco attempts to win her back. Humor and monster girl mayhem make this a not-to-be-missed addition to the series."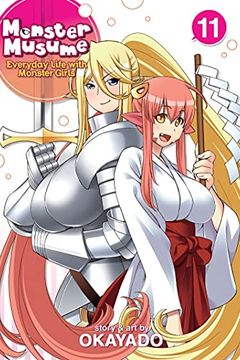 "Monster Musume Vol. 11" follows Miia and Centorea as they struggle to find part-time jobs to help pay their living expenses. However, the city is built for humans and finding work as a lamia and a centaur proves to be a challenge. They must endure rejection and humiliation on their journey to finding the perfect job. Meanwhile, three rogue liminals have entered the country illegally and are after Kimihito, who must now worry about being attacked. Follow along on this hilarious and perilous adventure filled with mysterious monster girls who are "seriously bad news."
Monster Musume Vol. 13 by OKAYADO
Monster Musume Vol. 14 by OKAYADO
Monster Musume, Vol. 15 by Okayado
Monster Musume, Vol. 16 by Okayado