Mrs. Jeffries Series
Mrs. Jeffries books in order
Scotland Yard Inspector Witherspoon helped by household staff led by housekeeper Mrs Jeffries in Victorian England mysteries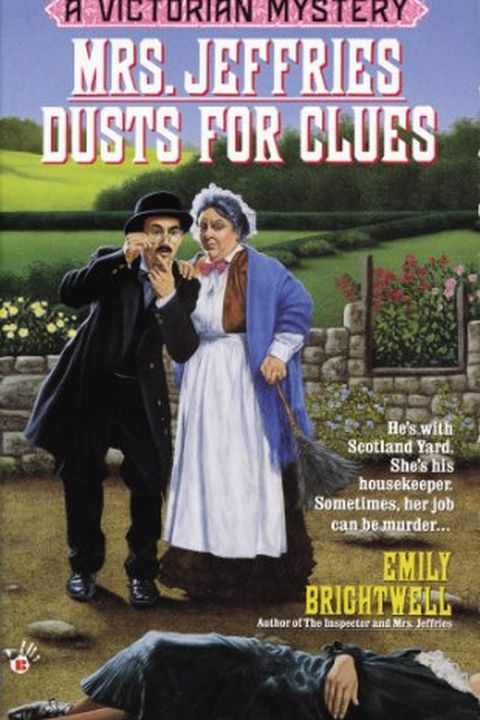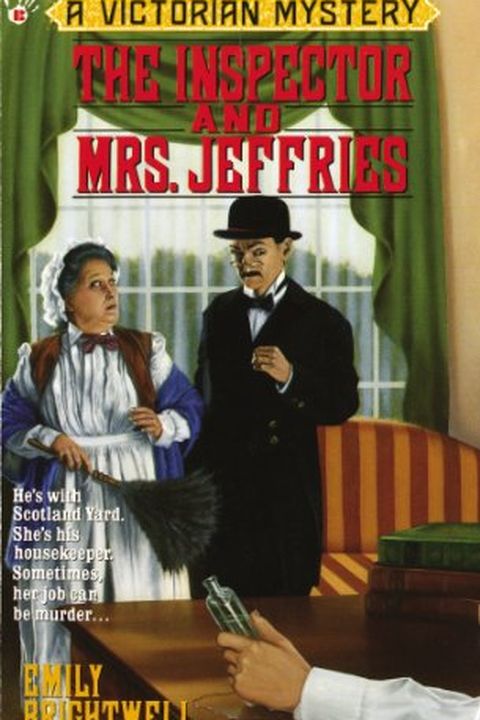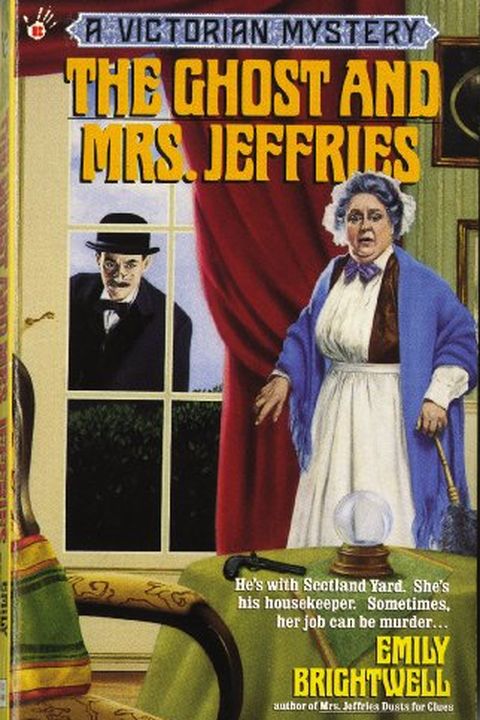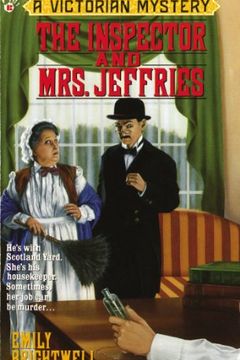 A charming Victorian mystery series featuring Inspector Witherspoon and his housekeeper, Mrs. Jeffries, who happens to be his secret weapon in solving even the messiest murders. Join them as they crack cases and prove that behind every great man, there's a great woman.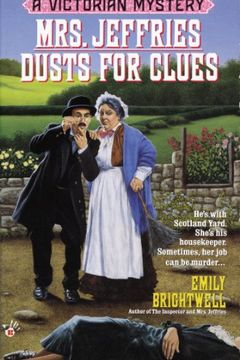 Discover a Victorian London mystery in which housekeeper Mrs. Jeffries and Scotland Yard Inspector Witherspoon investigate the disappearance of Mary Sparks, only to find a body wearing her dress and a stolen brooch. With an intriguing cast of suspects, this book offers a thrilling hunt for the killer.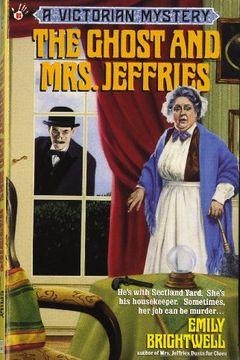 A wealthy miser named Abigail Hodges is found murdered in her home, prompting an investigation by Inspector Witherspoon. Mrs. Jeffries, the housekeeper, rallies the staff to help uncover the truth, which includes forged notes, an inheriting Felicity Marsden, and a warning from a medium named Esme Popejoy.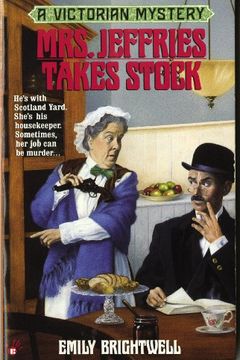 A murder investigation is underway when a man is found dead after stealing from stockholders. The Inspector in charge is at a loss, but luckily, Mrs. Jeffries- his housekeeper, is on hand to assist.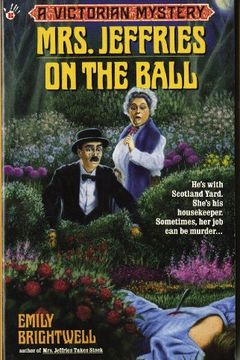 Step into Victorian England and join Inspector Witherspoon and his secret weapon, Mrs. Jeffries, as they solve a deadly plot at a prestigious literary circle's Jubilee Ball. Despite the messy murder and dirty deeds, Mrs. Jeffries's polished detection skills are up to the task in this delightful new mystery series.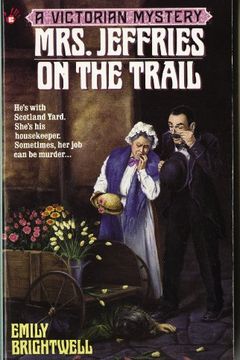 Victorian London is the setting for this whodunit mystery novel. When a young flower-peddler is murdered, Inspector Witherspoon enlists the help of his trusted detective, Mrs. Jeffries, to solve the case. With foggy nights and a cast of suspicious characters, this book will keep readers guessing until the very end.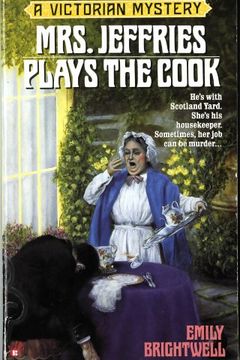 A dear woman's secret may ruin her reputation, until Mrs. Jeffries and her staff devise a plan to save her. But when they uncover a shocking discovery, they must solve a murder case where Minerva is far from the only suspect. With the inspector's cook absent, Mrs. Jeffries is tasked with finding the killer and cooking for the household. Will they be able to cook this killer's goose?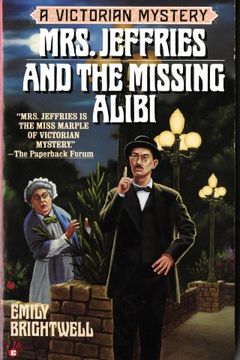 "In this enticing mystery novel, a quick-witted housekeeper, Mrs. Jeffries, tackles a murder investigation when her boss, Scotland Yard Inspector Witherspoon, is accused of the crime. With her extraordinary sleuthing skills, Mrs. Jeffries must navigate through a list of suspects to find the true killer and clear her employer's name."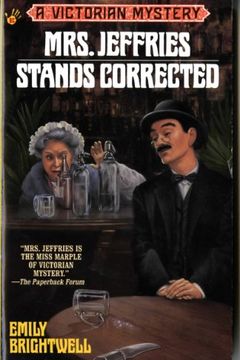 A local publican is murdered in his own pub, and Inspector Witherspoon must trust his own instincts, with the guidance of his housekeeper, Mrs. Jeffries. As they narrow down suspects, the staff works to ensure the Inspector doesn't arrest the wrong person, all while hoping to protect their own careers. This Mrs. Jeffries Mystery proves that behind every great man there's a woman, and that a crime-solver's work is never done.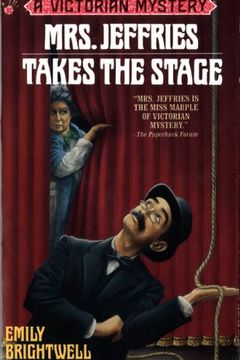 A murder mystery set in London's theater scene involving the investigation of the city's most brutal critic's murder. The story follows Miss Jeffries as she unravels the victim's past, revealing a captivating drama that outshines anything on stage.
Mrs. Jeffries Reveals Her Art by Emily Brightwell
Mrs. Jeffries Takes the Cake by Emily Brightwell
Mrs. Jeffries Rocks the Boat by Emily Brightwell
Mrs. Jeffries Weeds the Plot by Emily Brightwell
Mrs. Jeffries Pinches the Post by
Mrs. Jeffries Pleads Her Case by Emily Brightwell
Mrs. Jeffries Sweeps the Chimney by Emily Brightwell
Mrs. Jeffries Stalks the Hunter by Emily Brightwell
Mrs. Jeffries and the Silent Knight by Emily Brightwell
Mrs. Jeffries Appeals the Verdict by Emily Brightwell
Mrs. Jeffries and the Best Laid Plans by Emily Brightwell
Mrs. Jeffries and the Feast of St. Stephen by Emily Brightwell
Mrs. Jeffries Holds the Trump by Emily Brightwell
Mrs. Jeffries in the Nick of Time by Emily Brightwell
Mrs. Jeffries and the Yuletide Weddings by Emily Brightwell
Mrs. Jeffries Speaks Her Mind by Emily Brightwell
Mrs. Jeffries Forges Ahead by Emily Brightwell
Mrs. Jeffries & the Mistletoe Mix-Up by Emily Brightwell
Mrs. Jeffries Defends Her Own by Emily Brightwell
Mrs. Jeffries Turns the Tide by Emily Brightwell
Mrs. Jeffries and the Merry Gentlemen by Emily Brightwell
Mrs. Jeffries and the One Who Got Away by Emily Brightwell
Mrs. Jeffries Wins the Prize by Emily Brightwell
Mrs. Jeffries Rights a Wrong by Emily Brightwell
Mrs. Jeffries and the Three Wise Women by Emily Brightwell
Mrs. Jeffries Delivers the Goods by Emily Brightwell
Mrs. Jeffries and the Alms of the Angel by Emily Brightwell
Mrs. Jeffries Demands Justice by Emily Brightwell
Mrs. Jeffries and the Midwinter Murders by Emily Brightwell
Mrs. Jeffries Aims to Win by Emily Brightwell