Mrs. Jeffries Series
Mrs. Jeffries books in order
Scotland Yard Inspector Witherspoon helped by household staff led by housekeeper Mrs Jeffries in Victorian England mysteries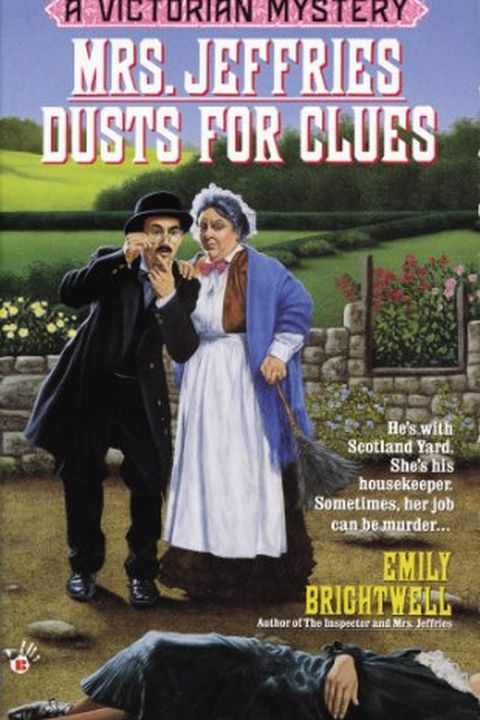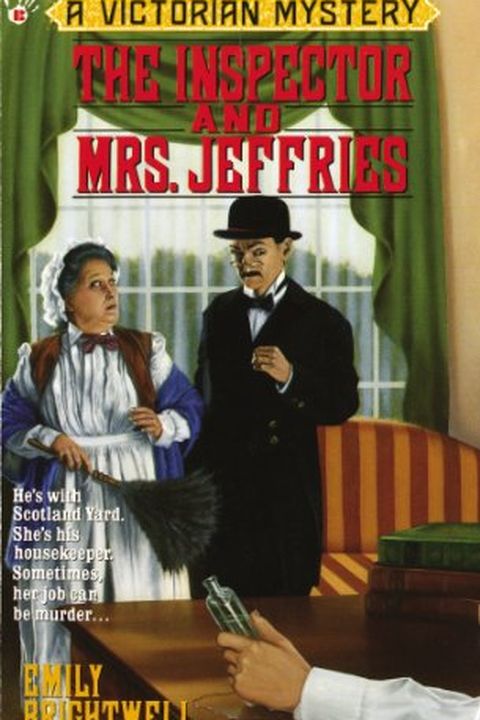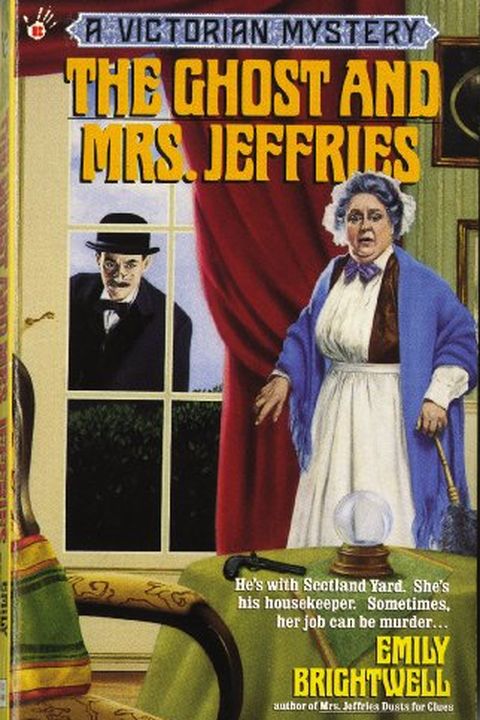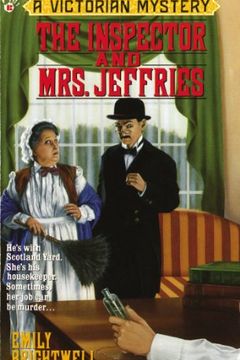 The first novel in the beloved New York Times bestselling Victorian mystery series featuring Inspector Witherspoon and his housekeeper, Mrs. Jeffries—two of the most charming characters to ever crack a case!She keeps house for Inspector Witherspoon...and keeps him on his toes. Everyone's awed by his Scotland Yard successes—but they don't know about...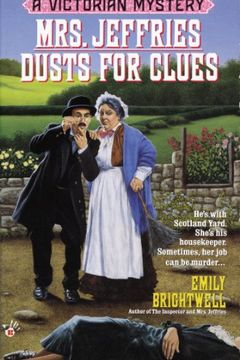 In Victorian London, housekeeper Mrs Jeffries sends the staff to inquire for Luty Belle Crookshank's missing blonde friend Mary Sparks. Employer, Scotland Yard Inspector Witherspoon, digs up blonde body wearing Mary's dress, not her shoes, a stolen brooch and betrothal ring. Mary's flirty friend Cassie cannot be found with any of her three claimed ...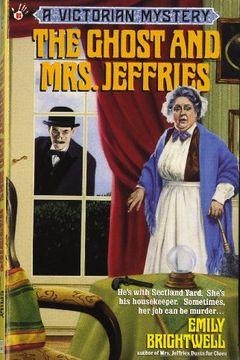 Nasty miser Abigail Hodges returns home angry at a warning from medium Esme Popejoy, absent servants and husband Leonard. An intruder shoots her in the head and chest, but few jewels are missing. Forged notes direct police to inheriting Felicity Marsden. But housekeeper Mrs Jeffries recruits staff to help Inspector Witherspoon to the truth....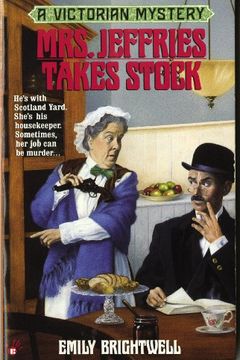 When her employer, Inspector Witherspoon, is saddled with the baffling murder of a man who had allegedly cheated his stockholders out of a fortune, housekeeper Mrs. Jeffries comes to the rescue....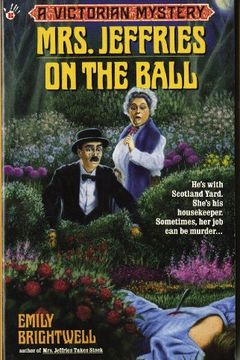 DINNER, DANCING ... AND DEATHThe Jubilee Ball in honor of Queen Victoria was meant to be a festive affair... but for Hannah Greenwood, it was a fatal event. Since the victim belonged to the prestigious Hyde Park Literary Circle, the shadow of suspicion falls on her fellow members. And since Inspector Witherspoon was a guest at the ball, the job of ...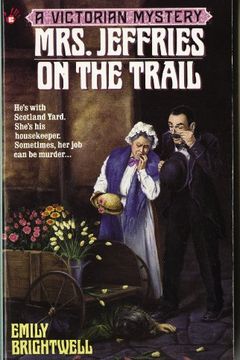 Inspector Witherspoon of Scotland Yard resorts once again to his housekeeping super-sleuth, Mrs. Jeffries, when a girl flower-peddler is killed on a foggy night in Victorian London....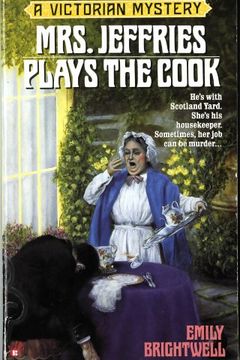 Minerva Kenny is a dear woman, but her tendency to "borrow" things without asking has finally caught up with her. William Barrett has learned Minerva's shameful secret, and he's holding it over her head. Mrs. Jeffries and the staff have hatched a scheme to save her...but when they try to recover the damning evidence from Barrett, they discover some...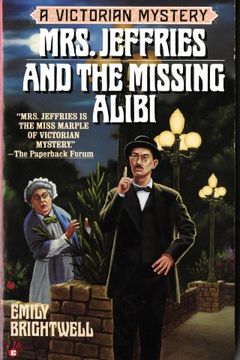 Housekeeper Mrs. Jeffries must use all her extraordinary sleuthing skills when she is forced to take over an investigation when her employer, Scotland Yard Inspector Witherspoon, becomes a prime suspect in the murder of Peter Hornsley....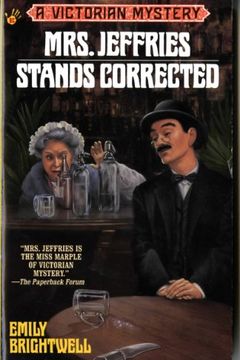 TROUBLE IS BREWING...When a local publican is murdered, stabbed in the back in his own pub, Inspector Witherspoon finally takes Mrs. Jeffries's advice to heart. He's going to trust his own instincts and listen to his inner voice. Only that keeps Mrs. Jeffries in the dark. She must rouse the household staff to action and hope the Inspector doesn't a...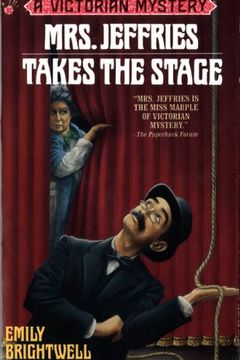 Investigating the murder of London's most savage theatre critic, Miss Jeffries interviews a full cast of enemies, and uncovers the critic's secret past--a real-life drama more compelling than any stage play....
Mrs. Jeffries Reveals Her Art by Emily Brightwell
Mrs. Jeffries Takes the Cake by Emily Brightwell
Mrs. Jeffries Rocks the Boat by Emily Brightwell
Mrs. Jeffries Weeds the Plot by Emily Brightwell
Mrs. Jeffries Pinches the Post by
Mrs. Jeffries Pleads Her Case by Emily Brightwell
Mrs. Jeffries Sweeps the Chimney by Emily Brightwell
Mrs. Jeffries Stalks the Hunter by Emily Brightwell
Mrs. Jeffries and the Silent Knight by Emily Brightwell
Mrs. Jeffries Appeals the Verdict by Emily Brightwell
Mrs. Jeffries and the Best Laid Plans by Emily Brightwell
Mrs. Jeffries and the Feast of St. Stephen by Emily Brightwell
Mrs. Jeffries Holds the Trump by Emily Brightwell
Mrs. Jeffries in the Nick of Time by Emily Brightwell
Mrs. Jeffries and the Yuletide Weddings by Emily Brightwell
Mrs. Jeffries Speaks Her Mind by Emily Brightwell
Mrs. Jeffries Forges Ahead by Emily Brightwell
Mrs. Jeffries & the Mistletoe Mix-Up by Emily Brightwell
Mrs. Jeffries Defends Her Own by Emily Brightwell
Mrs. Jeffries Turns the Tide by Emily Brightwell
Mrs. Jeffries and the Merry Gentlemen by Emily Brightwell
Mrs. Jeffries and the One Who Got Away by Emily Brightwell
Mrs. Jeffries Wins the Prize by Emily Brightwell
Mrs. Jeffries Rights a Wrong by Emily Brightwell
Mrs. Jeffries and the Three Wise Women by Emily Brightwell
Mrs. Jeffries Delivers the Goods by Emily Brightwell
Mrs. Jeffries and the Alms of the Angel by Emily Brightwell
Mrs. Jeffries Demands Justice by Emily Brightwell
Mrs. Jeffries and the Midwinter Murders by Emily Brightwell
Mrs. Jeffries Aims to Win by Emily Brightwell