Murder, She Wrote Series
Murder, She Wrote books in order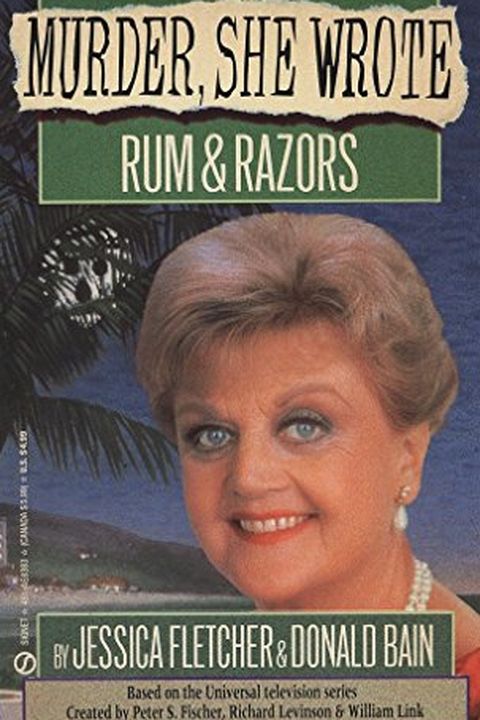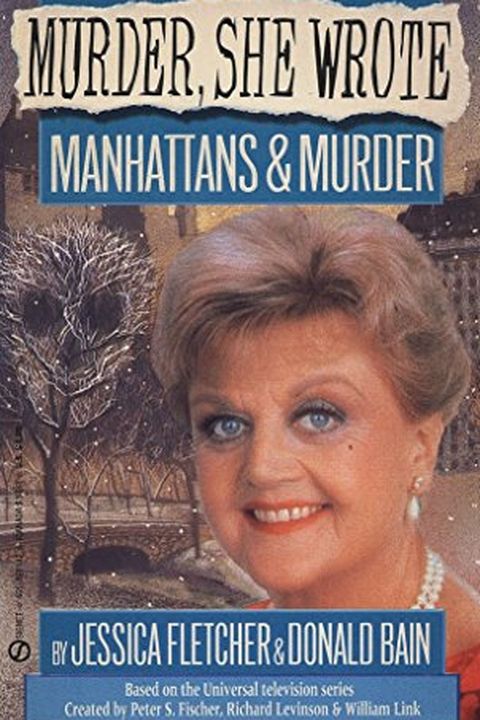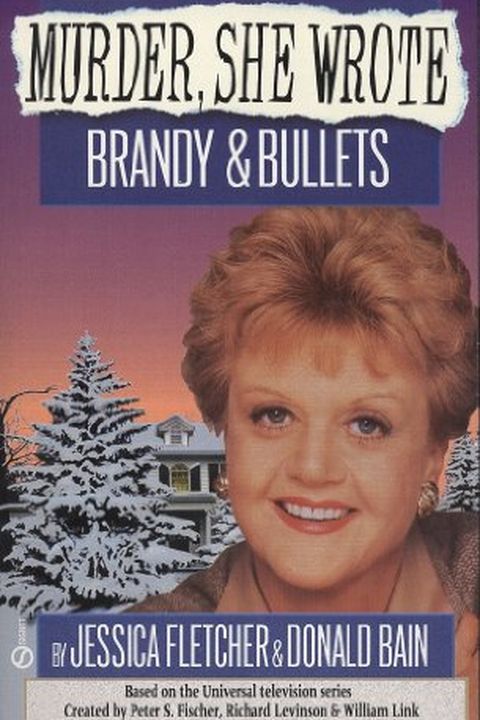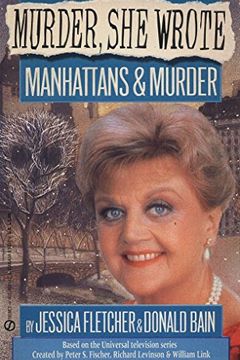 The "USA Today" bestselling "Murder, She Wrote" mystery series continues as Jessica Fletcher learns that Manhattan is murder at Christmastime...Promoting her latest book brings bestselling mystery writer Jessica Fletcher to New York for Christmas. Her schedule includes book signings, restaurants, department stores...and murder?It all begins with a ...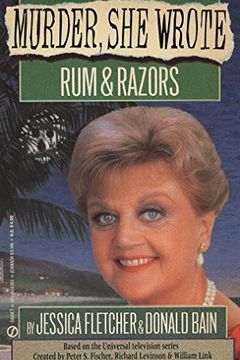 Jessica is on vacation in St. Thomas in the Caribbean when she discovers the corpse of hotel owner Walter Marschalk. The island police suspect a hot-tempered ex-employee but cool-headed Jessica sets out to discover who's the real serpent in Eden. The water's lovely; the scenery's gorgeous, but trouble is waiting for Jessica in paradise.Librarian's ...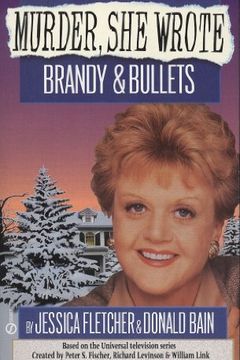 Jessica Fletcher must catch an artistic killer in this mystery in the "USA Today" bestselling "Murder, She Wrote" series.Cabot Cove in Maine has a cozy country luncheonette, but not much high culture. Mystery author Jessica Fletcher is the only writer in residence, but the renovation of the local Worrell mansion into an art colony may bring scores ...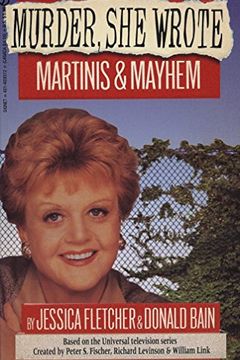 Cabot Cove, Maine's most famous mystery author, Jessica Fletcher, is excited about promoting her new book in glamourous San Francisco. She can't wait for drinks and dinner on Fisherman's Wharf, a ride on the cable car, and hopefully, a romantic rendezvous with Scottish policeman George Sutherland. She doesn't know that solving a murder may be penci...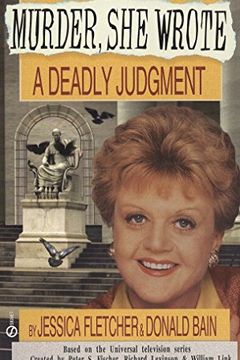 Jessica Fletcher is off to Boston to help her eccentric lawyer friend. Malcolm McLoon, defend a tycoon accused of fratricide. He had asked her, "Can you help me as a jury consultant?"Her uncanny sleuthing talents will come in handy when the two old acquaintances dive into the case with the characteristic vigor each is known for. Even so, Jessica an...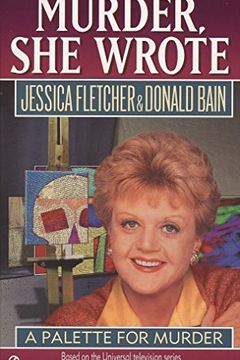 Jessica Fletcher has come to the elegant Hamptons on Long Island's gold coast in New York for a sinfully sweet spell by the sea! Plus, she wants a chance to indulge her secret burning passion: painting. In this place where arts flower and artists flock, she finds a sketching class where she can try to make her dreams of da Vinci-hood come true. Unf...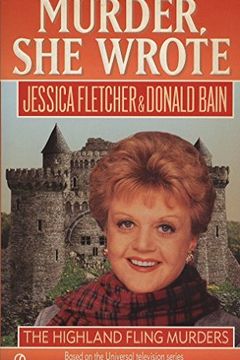 Looks like great fun! A group of friends from Cabot Cove, Maine, take off for the British Isles to join Jessica Fletcher while she's on a book tour in London. They all end up at an ancient castle in Scotland. Exciting. It would have been a great vacation--except for the ghost. And the murders.Did we mention that the castle in Scotland is owned by G...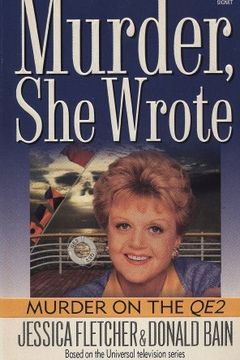 Bestselling mystery writer and amateur sleuth Jessica Fletcher is invited to travel to London on the grand dame of ocean liners, the "Queen Elizabeth II", as one of seven guest lecturers. She's done it before in these novels - speak on mystery writing. This time she's also written a short mystery play, to be performed one act a day during the cross...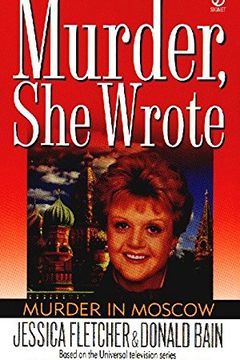 Mystery writer and amateur sleuth Jessica Fletcher visits Moscow as part of a delegation of United States publishers planning to meet with their equivalents in Russia. Intended to be a friendly exchange of ideas. The objective? Assist the publishing industry as it emerges from the Soviet Union era, and help Russia succeed as a new democracy.But the...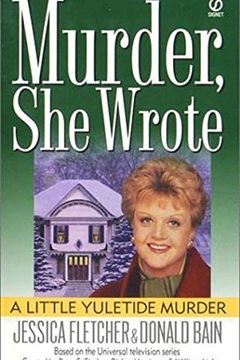 It's beginning to look a lot like murder...Jessica Fletcher is planning to spend a cozy Christmas at home in Cabot Cove. This year, she's not on the circuit being interviewed about her latest novel or autographing copies at local bookstores. But when Rory Brent is found shot to death on his farm just out of town, there will be no peace on earth unt...
Knock 'em Dead by Jessica Fletcher, Donald Bain
Trick or Treachery by Jessica Fletcher, Donald Bain
Blood on the Vine by Jessica Fletcher, Donald Bain
Murder in a Minor Key by Jessica Fletcher, Donald Bain
Provence to Die for by Jessica Fletcher, Donald Bain
You Bet Your Life by Jessica Fletcher, Donald Bain
Majoring In Murder by Jessica Fletcher, Donald Bain
Destination Murder by Jessica Fletcher, Donald Bain
Dying to Retire by Jessica Fletcher, Donald Bain
A Vote for Murder by Jessica Fletcher, Donald Bain
The Maine Mutiny by Jessica Fletcher, Donald Bain
Margaritas and Murder by Jessica Fletcher, Donald Bain
A Question of Murder by Jessica Fletcher, Donald Bain
Three Strikes and You're Dead by Jessica Fletcher, Donald Bain
Coffee, Tea, or Murder? by Jessica Fletcher, Donald Bain
Panning For Murder by Jessica Fletcher, Donald Bain
Murder on Parade by Jessica Fletcher, Donald Bain
A Slaying In Savannah by Jessica Fletcher, Donald Bain
Madison Avenue Shoot by Jessica Fletcher, Donald Bain
A Fatal Feast by Jessica Fletcher, Donald Bain
Nashville Noir by Jessica Fletcher, Donald Bain
The Queen's Jewels by Jessica Fletcher, Donald Bain
Skating on Thin Ice by Jessica Fletcher, Donald Bain
The Fine Art of Murder by Jessica Fletcher, Donald Bain
Trouble at High Tide by Jessica Fletcher, Donald Bain
Domestic Malice by Jessica Fletcher, Donald Bain
Prescription For Murder by Jessica Fletcher, Donald Bain
Close-up on Murder by Jessica Fletcher, Donald Bain
Aloha Betrayed by Jessica Fletcher, Donald Bain
Death of a Blue Blood by Jessica Fletcher, Donald Bain
Killer in the Kitchen by Donald Bain, Jessica Fletcher
Murder, She Wrote by Jessica Fletcher, Donald Bain, Renée Paley-Bain
Design For Murder by Jessica Fletcher, Donald Bain, Renée Paley-Bain
Hook, Line and Murder by Jessica Fletcher, Donald Bain, Renée Paley-Bain
A Date with Murder by Jessica Fletcher, Donald Bain, Jon Land
Manuscript for Murder by Jessica Fletcher, Jon Land
Murder in Red by Jessica Fletcher, Jon Land
A Time for Murder by Jessica Fletcher, Jon Land
Murder, She Wrote by Jessica Fletcher
Murder in Season by Jessica Fletcher, Jon Land
Murder, She Wrote by Jessica Fletcher, Terrie Farley Moran
Debonair in Death by Jessica Fletcher, Terrie Farley Moran
Murder, She Wrote by Jessica Fletcher, Terrie Farley Moran