Mushoku Tensei: Jobless Reincarnation Manga
Just when an unemployed thirty-four-year-old otaku reaches a dead end in life and decides that it's time to turn over a new leaf -- he gets run over by a truck and dies! Shockingly, he finds himself reborn into an infant's body in a strange, new world of swords and magic. His new identity is Rudeus Grayrat, but he still retains the memories of his previous life. Follow Rudeus from infancy to adulthood, as he struggles to redeem himself in a wondrous yet dangerous world.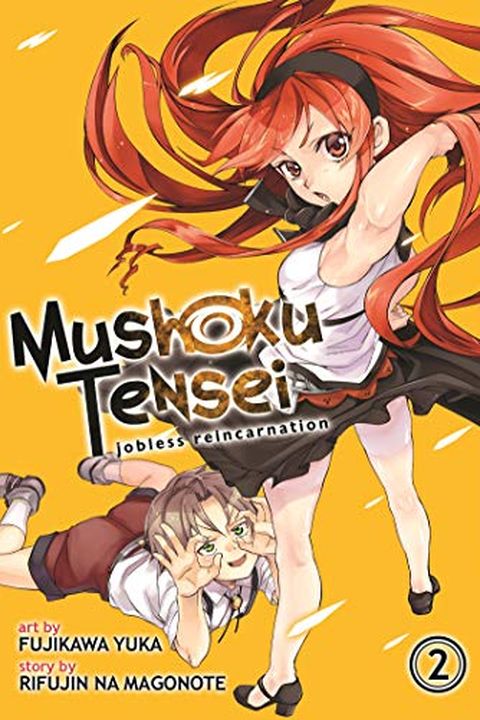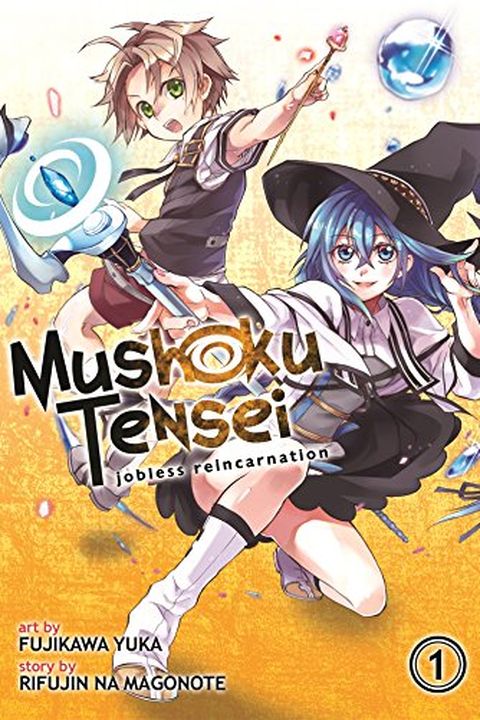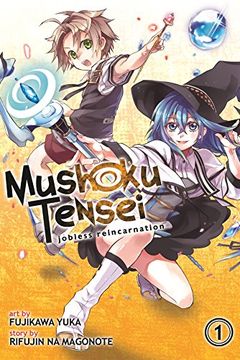 Experience a thrilling and magical adventure with a unique twist on the concept of reincarnation. Follow the story of Rudeus Grayrat, a man reincarnated into a magical world as an infant, who uses his previous life's memories to navigate the challenges of a new and unfamiliar world. Witness Rudeus' journey from infancy to adulthood as he tries to redeem himself and find his place in a world of swords and magic.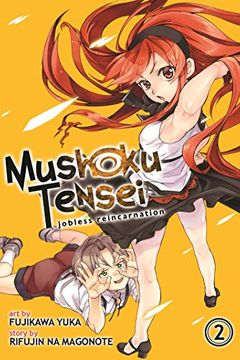 Embark on an exciting adventure filled with swords, magic, and new beginnings in this thrilling novel. After a life of dead ends and missed opportunities, our protagonist gets a second chance at life...in the body of an infant! With memories of his past life intact, Rudeus Grayrat navigates a dangerous but wondrous world as he strives for redemption. Follow his journey from infancy to adulthood in this captivating tale.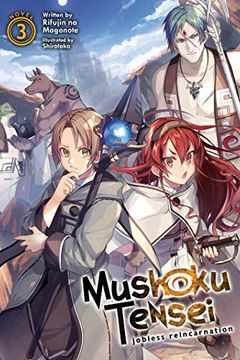 Enter the mysterious Boreas household, where Rudy has found a new job as a tutor to young Eris. But secrets lurk in the shadows as Rudy discovers there's more to the family than he realized. A tantalizing mix of romance and mystery, will Rudy uncover the skeletons in the closet or leave them buried for good?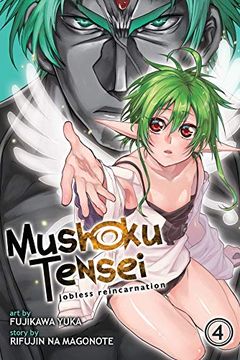 Transported to a new world after death, an unemployed otaku gets a second chance at life in a world of swords and magic. Follow Rudeus Grayrat as he navigates this world and strives for redemption, all while retaining the memories of his previous life in this bestselling fantasy manga based on a series of light novels from Japan.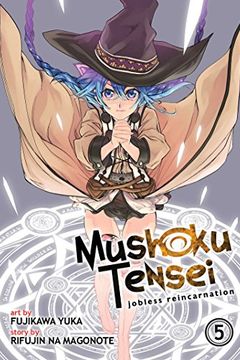 Embark on an adventure with Rudy and Eris as they try to find their way home, facing challenges and meeting new allies on the Demon Continent. Meanwhile, Roxy sets out to find Rudy's missing disciple. Will Rudy be able to protect Eris, clear the Superd race's name, and overcome obstacles or will he give up?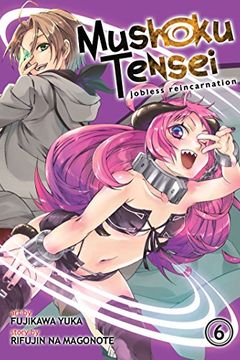 "Magical calamity sends a man on a thrilling journey to save his world. Along the way, he meets an intriguing girl who grants him a powerful wish. With newfound abilities and glimpses into the future, he faces exciting challenges and dangerous obstacles. Will he conquer them all? Find out in this exciting fantasy novel!"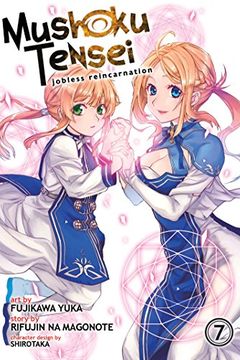 Discover the thrilling conclusion to Rudeus' journey in Mushoku Tensei. As he reunites with his father and faces his past mistakes, a tender moment turns into a father-son brawl. Will Rudeus learn from his past or fall victim to repeating the same mistakes? Join the adventure of friendship and enemies conquered across half the world.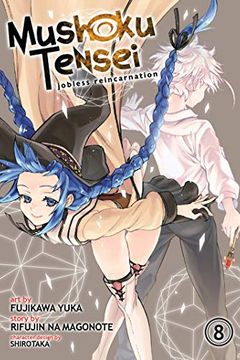 A deadly battle for the throne sets the stage for this riveting book. Meet Princess Ariel, the picture of grace and beloved by the people. But as the last in line for the throne, she finds herself caught in a dangerous contest. With only one person she can trust - her enigmatic guardsman, Fitz - who hides a secret past that could change everything. Don't miss the excitement and intrigue of this thrilling read.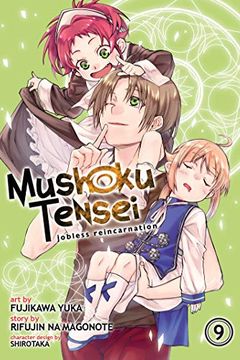 In Mushoku Tensei, follow Rudeus as he navigates a magical disaster that threw his family across the world. His mission? To reunite his family, even if it means storming a castle. But with a half-sister he's never met, how will she react to his abrupt appearance? Don't miss out on the adventure and family drama in this thrilling fantasy novel.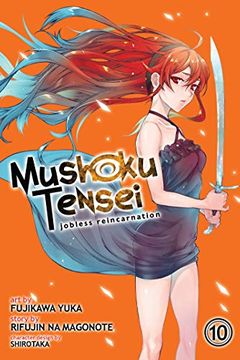 Embark on a thrilling journey with Rudeus and his companions as they finally reach their destination - Rudeus's home, Fittoa. But what fate awaits them after a magical calamity scattered the world's denizens? Find out in this exciting novel full of adventure and danger.
Mushoku Tensei by Rifujin Na Magonote
Mushoku Tensei by Rifujin na Magonote