Pandora Hearts Manga
The air of celebration surrounding fifteen-year-old Oz Vessalius's coming-of-age ceremony quickly turns to horror when he is condemned for a sin about which he knows nothing. He is thrown into an eternal, inescapable prison known as the Abyss from which there is no escape. There, he meets a young girl named Alice, who is not what she seems. Now that the relentless cogs of fate have begun to turn, do they lead only to crushing despair for Oz, or is there some shred of hope for him to grasp on to?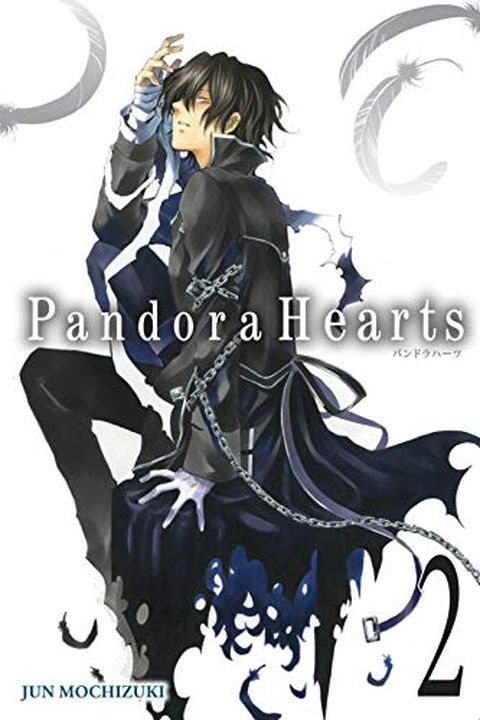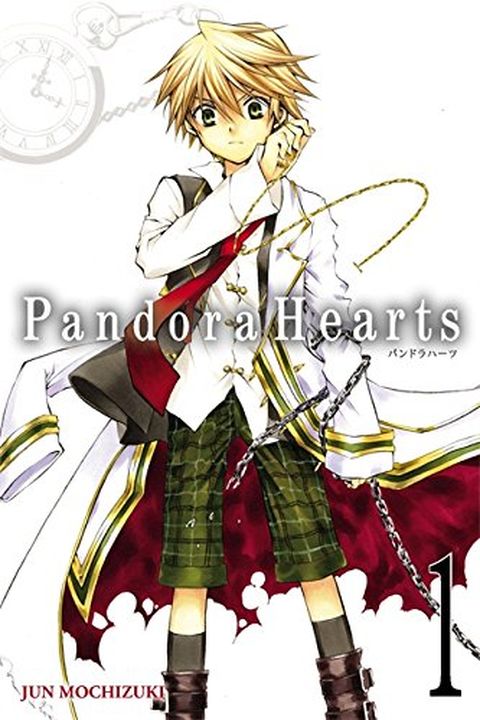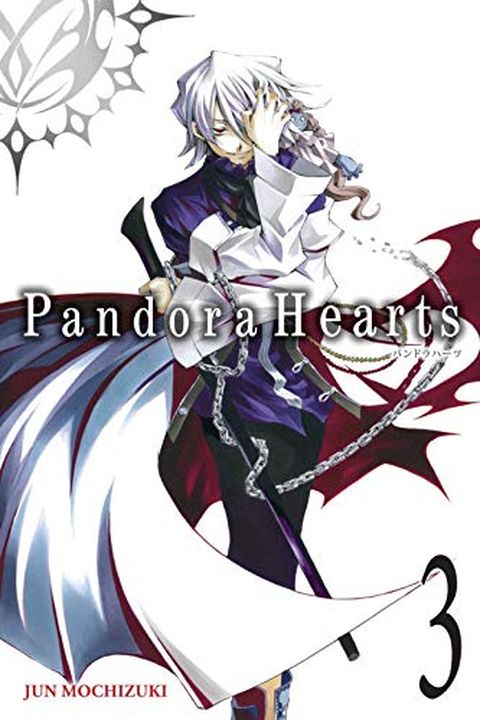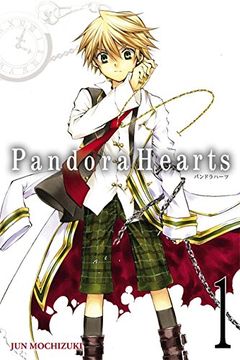 In Pandora Hearts, Volume 1, Oz Vessalius is thrown into an eternal prison for a sin he didn't commit, where he meets a mysterious girl named Alice. As fate begins to turn, will Oz find hope or despair? A thrilling coming-of-age story with a touch of horror.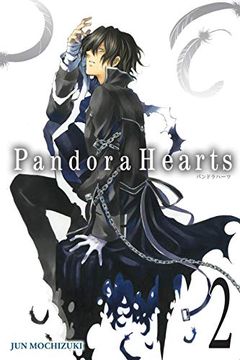 In Pandora Hearts, Vol. 2, Oz and his companions search for the truth behind his past sins. Their investigation into Oz's coming-of-age ceremony uncovers a harsh reality that threatens to swallow them whole. Follow their journey as they struggle against time in their quest for answers.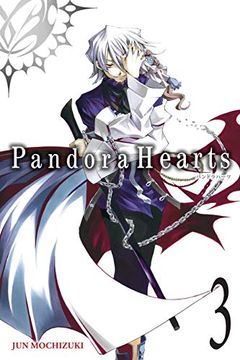 This manga-style graphic novel follows Oz, a young "sinner" who returns from the Abyss to find his world turned upside down. As he attempts to reclaim a normal life with his friend and valet, an unexpected encounter forces him to confront memories he'd rather forget - including the baleful eye of his father and cursed words that still haunt him. With menacing thorns at every turn, this tale explores themes of memory, redemption, and the power of familial ties.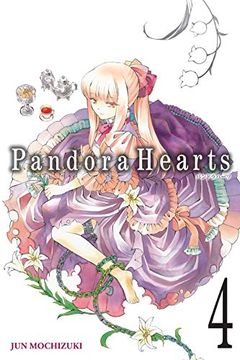 In Pandora Hearts Vol.4, Oz and Gilbert are reunited with Uncle Oscar, but they don't notice Alice's strange behavior. When Alice and Xerxes Break are taken by the Cheshire Cat, danger and fragments of Alice's past are uncovered. With Sharon's help, Oz and Gil attempt to unlock the sealed dimension of memories, but face allies and a mysterious man from Alice's past. Will the truth about Oz's "sin" be revealed?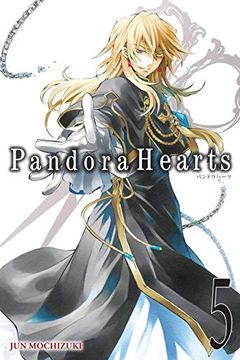 Explore the world of lost memories alongside Oz as he searches for Alice, guided by Jack Vessalius. Discover the devastating tragedy of Sablier, a century-old disaster that no one remembers except Alice. When Oz unravels the truth of her memories, the B-Rabbit's power spirals out of control, threatening everyone, including Alice. A gripping novel that will keep you on the edge of your seat!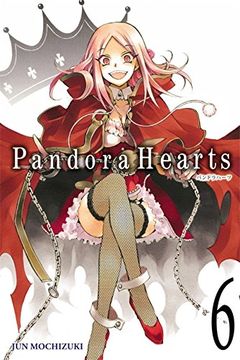 Follow Oz and his friends on a gripping adventure to Lutwidge Academy, where Oz's little sister Ada is a student. As they indulge in some carefree fun, Oz must also brace himself for a crimson-cloaked enemy who harbors a sinister motive to torture him for answers about the events of a hundred years ago. Experience deep emotions, inner turmoil, and tearful reunions in this installment of a captivating manga series.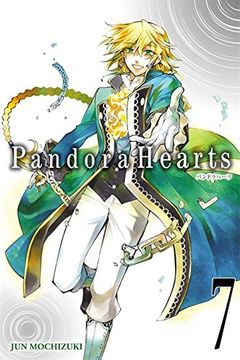 In this volume of a popular manga series, the characters grapple with the weight of their pasts, especially as the tragedy of Sablier continues to haunt them. Through an unexpected ally, they seek to uncover the truth about what happened years ago, but instead they are confronted with one character's dark and unforgettable history.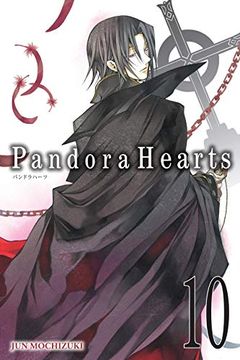 A forbidden portal, a brother's protection, and a corrupted soul - all woven into an immersive tale. This captivating book will take you on a journey through the ruins of a forgotten capital, where Gil, Oz, and Alice are faced with illusionary ghosts from the past. How much of it is real? And how much is merely an illusion? Find out in this thrilling read.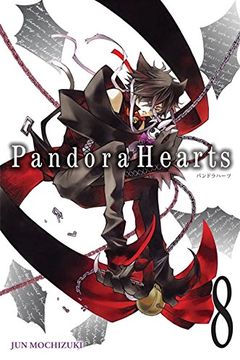 Discover the untold story of Alice and the clown known as the Red-Eyed Specter in this eighth volume of a popular manga series. With Duke Barma's sordid outline and Break's vivid memories, vivid swathes of bloody crimson color their tale as tragic truths are revealed. Will Break's allies still stand by him after he shares his isolated past?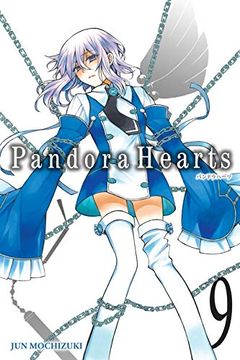 Follow Oz Vessalius as he and his team explore the ruins of Sablier, the former capital, in search of clues that could uncover a centuries-old tragedy. Despite warnings to stay away, Oz is set on finding the truth behind the consuming darkness of the past. But as he delves deeper into the ruins, will he discover the truth he's seeking or will he find only misery? Discover this epic tale that combines fantasy, mystery, and adventure.
Pandora Hearts, Vol. 12 by Jun Mochizuki
Pandora Hearts, Vol. 13 by Jun Mochizuki
Pandora Hearts, Vol. 14 by Jun Mochizuki
Pandora Hearts, Vol. 15 by Jun Mochizuki
Pandora Hearts, Vol. 16 by Jun Mochizuki
Pandora Hearts, Vol. 17 by Jun Mochizuki
Pandora Hearts, Vol. 18 by Jun Mochizuki
Pandora Hearts, Vol. 19 by Jun Mochizuki
Pandora Hearts, Vol. 20 by Jun Mochizuki
Pandora Hearts, Vol. 21 by Jun Mochizuki
Pandora Hearts, Vol. 22 by Jun Mochizuki
Pandora Hearts, Vol. 23 by Jun Mochizuki
Pandora Hearts, Vol. 24 by Jun Mochizuki