Percy Jackson & Kane Chronicles Crossover Series
Percy Jackson & Kane Chronicles Crossover books in order
A spinoff series written by Rick Riordan.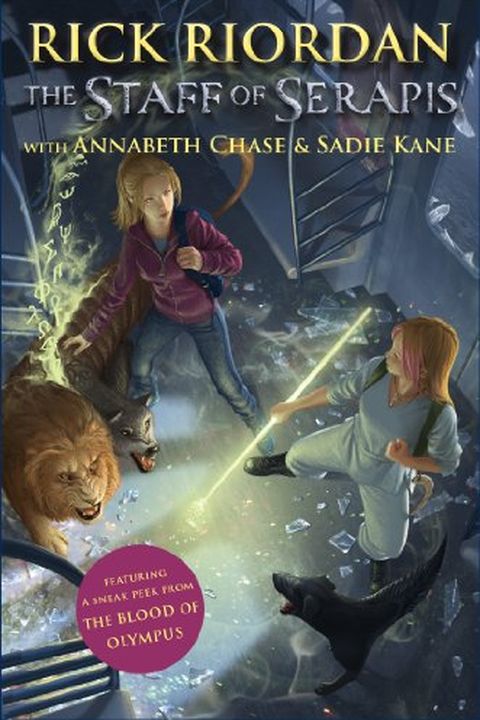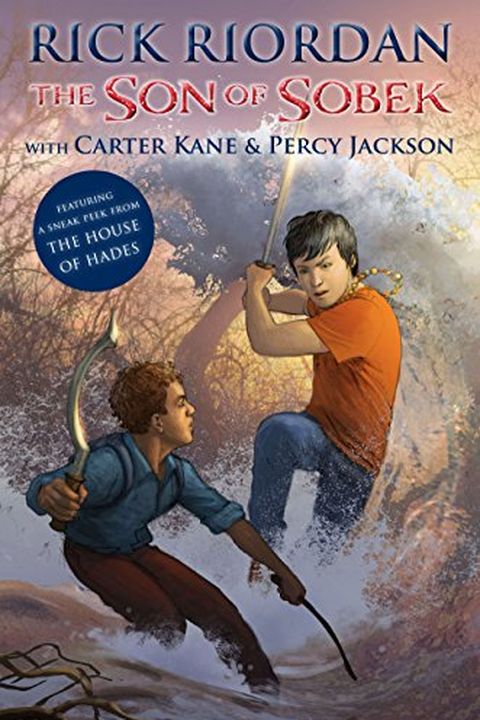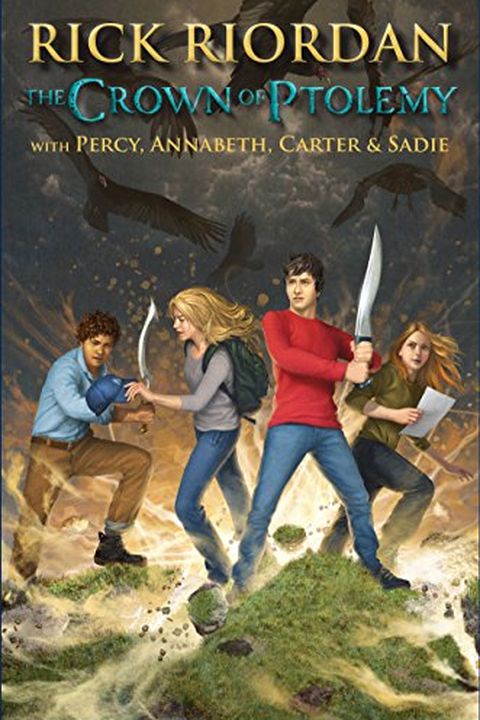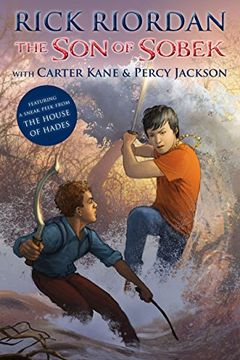 Book 1
#1
The Son of Sobek
A Disney Hyperion Short Story (Percy Jackson & Kane Chronicles Crossover (Demigods and Magicians) Book 1)
In this audio e-book short story narrated by Rick Riordan, Carter Kane is investigating rumored sightings of a monster on Long Island when he runs into something else: a mysterious boy named Percy Jackson. And their meeting isn't exactly friendly. . . . Includes a sneak peek chapter from HOUSE OF HADES, Book Four in the Heroes of Olympus series. In...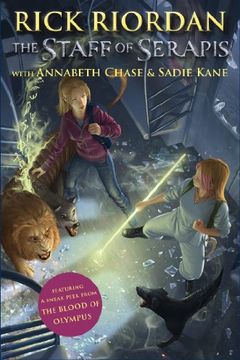 In this adventure, Annabeth encounters more oddities in the subway than usual, including a two-headed monster and a younger blond girl who reminds her a little of herself. This is the story fans have asked for, in which Annabeth Chase teams up with Sadie Kane. The demigod daughter of Athena and the young magician from Brooklyn House take on a large...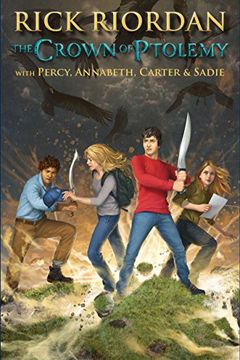 In their first encounter, demigod Percy Jackson and magician Carter Kane had to battle a giant crocodile on Long Island. A month later, Annabeth Chase ran into Carter's sister, Sadie, on the A train to Rockaway, where the pair fought a god named Serapis. Now trouble is brewing again, this time on Governor's Island. An ancient Egyptian magician name...