Pern Series
Pern books in order
Suggested reading order of the books (up to 2010) can be found here: http://www.pern.nl/download/Pern%20re...Publication order can be found here:http://www.goodreads.com/series/50060...Books containing stories of Pern are inserted into this list chronologically for that story.Omnibus editions are at the end of this list.Each book in the series is a…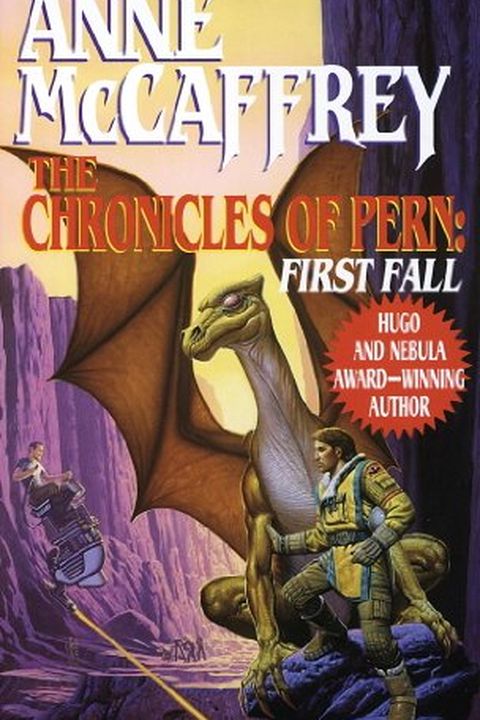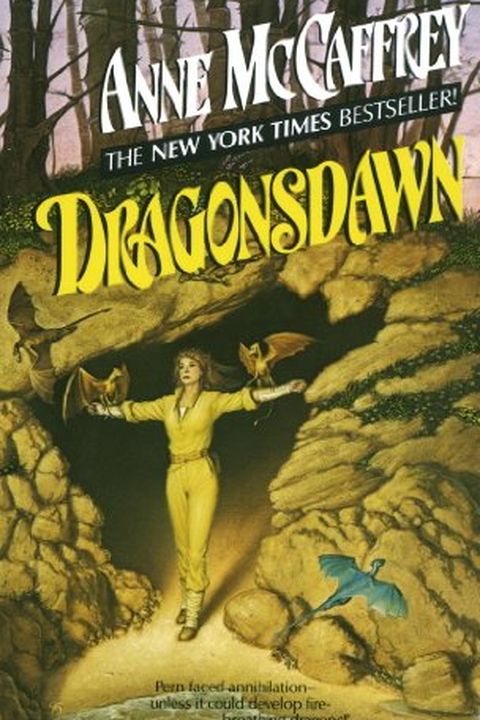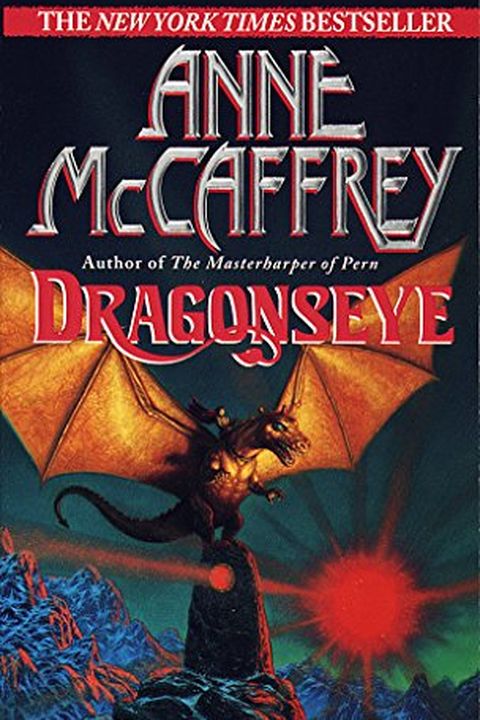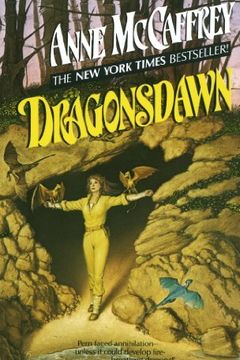 A stranded human colony on Pern is facing a dire threat from deadly spores. In order to survive, the colonists must rely on Kitti Ping's genetic expertise to develop fire-breathing dragons that can fight off the danger.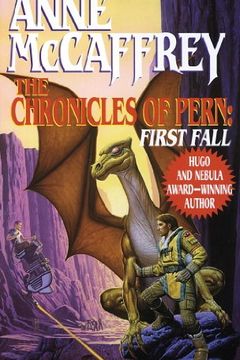 Explore the rich history of Pern through a collection of captivating short stories written by the queen of dragons herself, Anne McCaffrey. This book brings to life pivotal moments that shaped the beloved science fiction world of Pern. Don't miss out on this must-read for any fan of the series.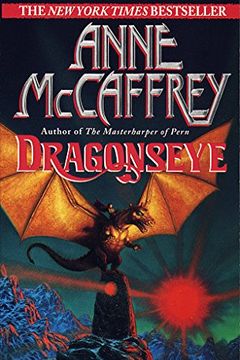 Embark on a thrilling journey with Weyrleaders, Holders, and Craftmasters as they create the legendary Star Stones and teaching ballads of Pern. The dragonriders have been training for two centuries to fight the deadly Thread, but some still refuse to believe in its return. As ominous signs appear, they must find a way to deal with the stubborn Lord Holder before disaster strikes. Experience the excitement and danger of an epic battle against a lethal enemy in this New York Times bestseller.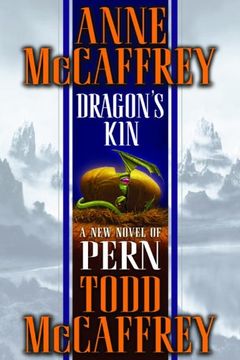 This book explores the fascinating world of Anne McCaffrey's Dragonriders of Pern series as young Kindan struggles to find his place in a coal mining settlement. After a tragedy, Kindan discovers a new talent and friendship with a mysterious girl, Nuella. Together, they hatch and train a new watch-wher with talents that could save the entire hold. As tensions rise within the camp, they learn that even in darkness, there is always light and hope for the future.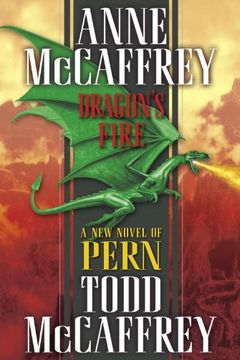 In "Dragon's Fire," Anne McCaffrey and Todd McCaffrey tell the story of Pern, a world full of wonders and dangers in the skies. The main characters are Pellar, a gifted tracker who was taken in by Masterharper Zist, and Halla, a child of the Shunned who tries to survive in brutal surroundings. They are joined by Cristov, Tarik's son, who tries to make amends for his father's greed by finding a new deposit of the volatile firestone. Together, they must prevent Tenim from turning tragedy to his own advantage and ensure a future for all on Pern.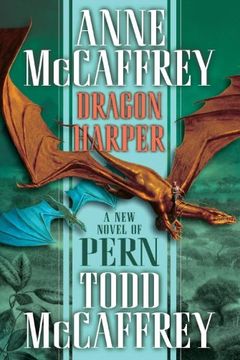 "Dragon Harper" is a captivating science fiction read about a distant planet plagued with a deadly illness threatening humanity. The story follows the lives of best friends Kindan, Nonala, and Kelsa in the Harper Hall as they face a bully and unexpected friendship. Meanwhile, at Fort Hold, a young woman named Koriana seeks to Impress a fire-lizard, but faces opposition from her father. As a mysterious and fast-spreading plague wreaks havoc, Kindan and his fellow apprentices must find a cure to save humanity from an unimaginable fate. Will they succeed? Find out in this enthralling tale of love, friendship, and bravery.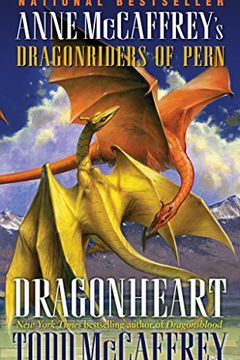 Book 7
#7
Dragonheart
Anne McCaffrey's Dragonriders of Pern
Dragons in Pern are threatened by an unknown and deadly sickness, and it's up to a young rider and her dragon to help save them. Join Fiona and her team on a risky expedition that may hold the key to Pern's future and her own personal destiny. Will they find a solution before it's too late?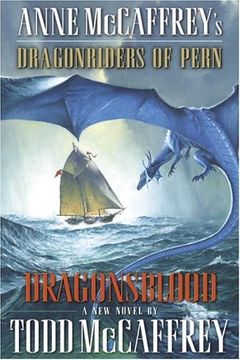 Dragonsblood, by Todd McCaffrey, continues the extremely popular Dragonriders of Pern series started by his mother Anne. When a mysterious illness strikes dragons, young dragonrider Lorana must find a cure before the next deadly cycle of Threadfall. The lyrics of an old song lead her to the past, where an aged Wind Blossom pondered the same issue. Two brave women from different times will come together in a race against time to prevent the destruction of all life on Pern.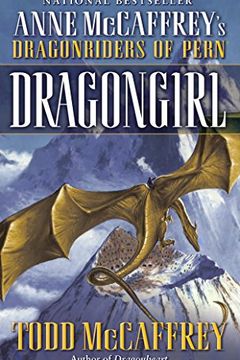 In "Dragongirl," young Fiona must lead a group of dragon riders who have returned from the past to fight the Thread threat. As a woman in authority, she faces challenges in gaining the trust of the skeptical weyrfolk. With too few dragons to fight the intensifying Threadfall, Fiona and her allies propose a daring plan. Will they succeed and save them all? Another riveting chapter of the Dragonriders of Pern series by Todd McCaffrey.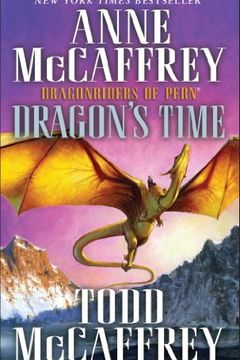 In the aftermath of a deadly dragon plague, too few dragons remain to fight against the fall of deadly Thread. Weyrwoman Fiona and harper Kindan strive to keep hope alive. Meanwhile, a pregnant Lorana believes that manipulating time is the only way to save the future of Pern, but the consequences of time travel could be devastating. Will Lorana risk altering history and destiny forever to ensure the survival of Pern? From the New York Times bestselling author comes a story of sacrifice, hope, and the impossible.
Nerilka's Story by Anne McCaffrey
The Masterharper of Pern by Anne McCaffrey
A Gift of Dragons by Anne McCaffrey
Dragonflight by Anne McCaffrey
Dragonquest by Anne McCaffrey
Dragonsong by Anne McCaffrey
Dragonsinger by Anne McCaffrey
Dragondrums by Anne McCaffrey
White Dragon by Anne McCaffrey
The Renegades of Pern by Anne Mccaffrey
All the Weyrs of Pern by Anne Mccaffrey
The Dolphins of Pern by Anne McCaffrey
The Skies of Pern by Anne McCaffrey