Perry Mason Series
Perry Mason books in order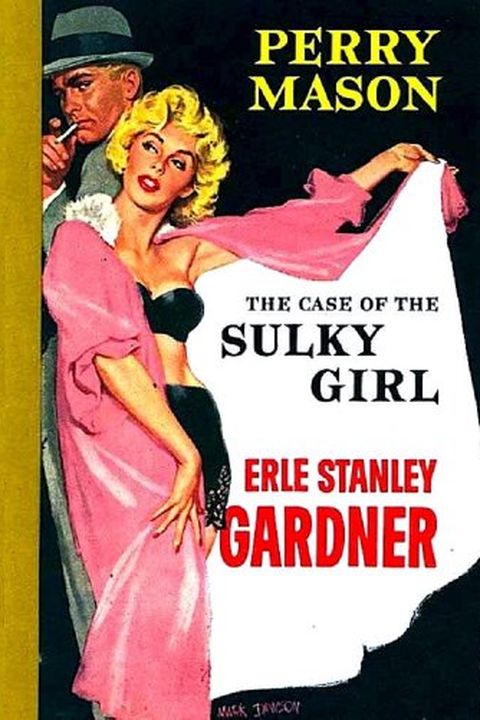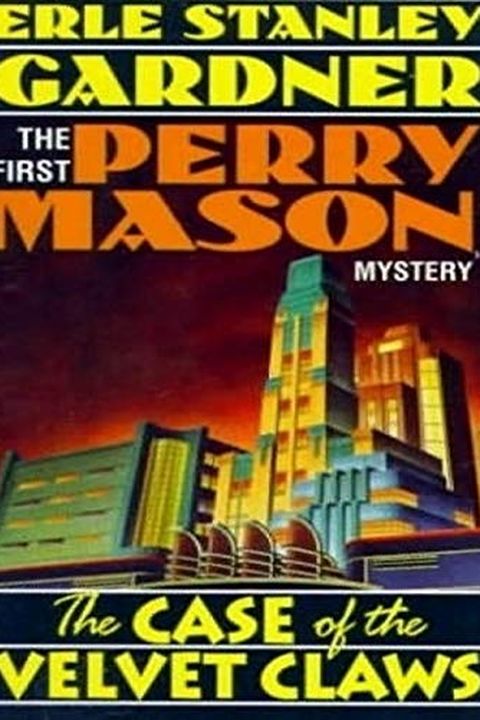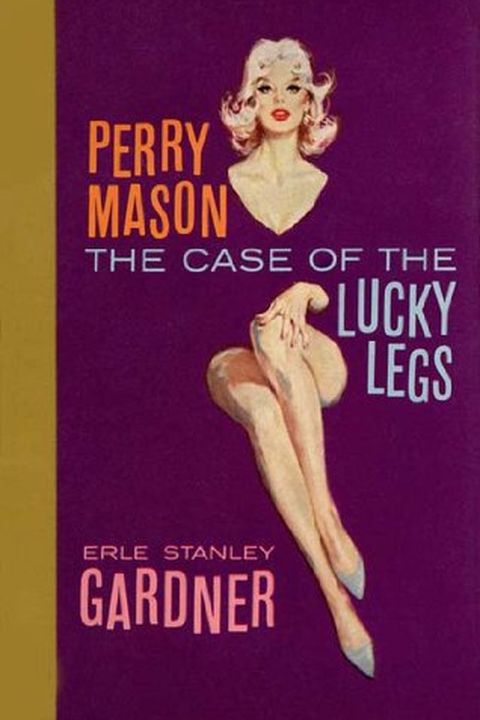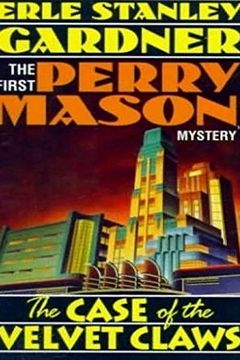 A California lawyer takes on a client suspected of being involved in a bungled robbery and a murder. With themes of blackmail, forged wills, and dark family secrets, this gripping mystery novel will keep readers on the edge of their seats.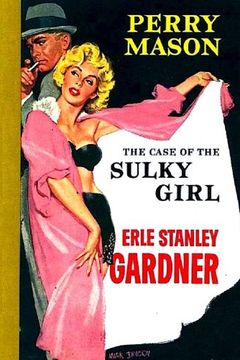 In this riveting mystery, a young woman named Frances is torn between love and money, thanks to a provision in her father's will. She hires Perry Mason to help her navigate the tricky family feud, but things take a deadly turn when her uncle is murdered. As Mason tries to uncover the truth, he discovers dark secrets and must weigh Frances' innocence against the evidence. Will justice prevail in this sulky girl's case?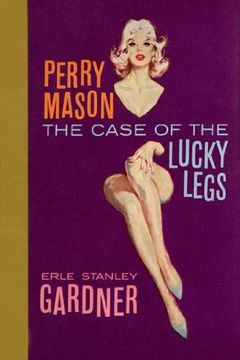 An exquisite pair of legs lands young Marjorie Clune in a nightmare of accusation after a movie promoter named Frank Patton cons her town out of its money. But when Patton is found dead with Marjorie's lover's knife in his chest, attorney Perry Mason must craft a cunning lie to catch the killer and free Marjorie.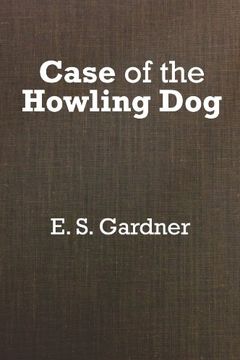 In "The Case of the Howling Dog," Perry Mason faces a strange problem: a neighbor's incessantly noisy dog. But as he digs deeper, he discovers a web of deceit, a missing wife, and a potential murderer. This page-turning mystery will keep readers on the edge of their seats until the very end.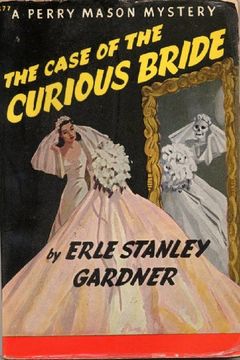 This classic mystery novel follows the story of Rhoda Lorton, who finds herself in a complicated situation when her former husband, a con man presumed dead, resurfaces with plans to steal her new husband's fortune or reveal her bigamy. In a plot full of suspenseful twists, Rhoda turns to the brilliant Perry Mason to protect her husband's reputation. But when a murder occurs, Mason finds himself on the hunt for a cold-blooded killer.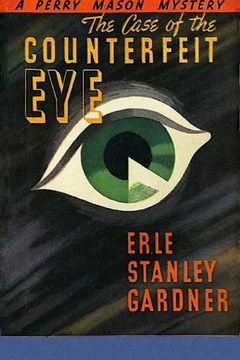 A wealthy businessman commits suicide, but lawyer Perry Mason senses foul play. With too many suspects and too many lies, Mason, along with his secretary and detective, must uncover the truth behind the death of Hartley Bassett.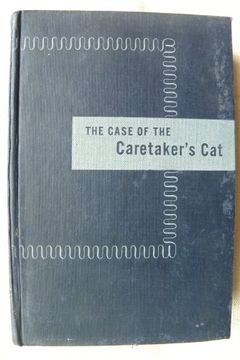 This legal thriller by the Guinness Book of World Records' #1 bestselling author follows Perry Mason as he takes on a case involving a caretaker's cat and a million dollar inheritance. As he investigates, he uncovers a web of greed and treachery among the heirs, leading to a hidden culprit.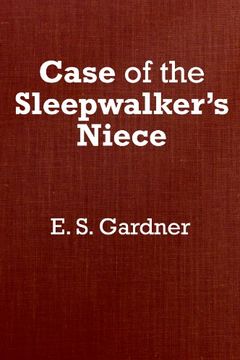 Reprint of the ed. published by Morrow, New York....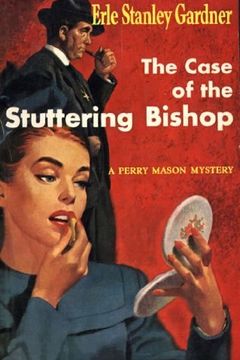 This book follows Perry Mason as he investigates a twenty-two-year-old manslaughter case and the identity of Bishop William Mallory of Sydney, Australia. Mason learns about an enormous fortune at stake and that a woman charged in the case is desperately trying to prove her daughter is the rightful granddaughter of wealthy businessman Renwold Brownley. With the help of his team, Mason unravels false leads and identities to unmask the real killer and the group of conspirators after the Brownley fortune.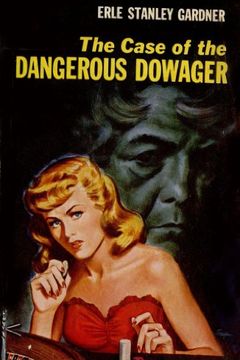 A thrilling mystery awaits in this book as Perry Mason is tasked to retrieve IOUs signed by Matilda Benson's niece. However, things take a deadly turn when they discover the ship's owner with a bullet hole in his head and a gun thrown overboard. Mason must unravel the truth as he suspects his client may be hiding something.
The Case of the Substitute Face by Erle Stanley Gardner
The Case of the Shoplifter's Shoe by Erle Stanley Gardner
The Case of the Perjured Parrot by Erle Stanley Gardner
The Case of the Rolling Bones by Erle Stanley Gardner
The Case of the Baited Hook by Erle Stanley Gardner
The Case of the Silent Partner by Erle Stanley Gardner
The Case of the Haunted Husband by Erle Stanley Gardner
The Case of the Empty Tin by Erle Stanley Gardner
The Case of the Drowning Duck by Erle Stanley Gardner
Case of the Careless Kitten by Erle Stanley Gardner
Perry Mason Solves The Case Of The Buried Clock by Erle Stanley Gardner
The Case of the Drowsy Mosquito by Erle Stanely Gardner
The Case of the Crooked Candle by Erle Stanley Gardner
The Case of the Black-Eyed Blonde by Erle Stanley Gardner
The Case of the Golddigger's Purse by Erle Stanley Gardner
The Case of the Half-Wakened Wife by Erle Stanley Gardner
The Case of the Borrowed Brunette by Erle Stanley Gardner
The Case Of The Fan-Dancer's Horse by Erle Stanley Gardner
The Case of the Lazy Lover by Erle Stanley Gardner
The Case of the Lonely Heiress by Erle Stanley Gardner
The Case of the Vagabond Virgin by Erle Stanley Gardner
The Case of the Dubious Bridegroom by Erle Stanley Gardner
The Case of the Cautious Coquette by Erle Stanley Gardner
The Case of the Negligent Nymph by Erle Stanley Gardner
The Case of the One-Eyed Witness by Erle Stanley Gardner
The Case of the Fiery Fingers by Erle Stanley Gardner
The Case of the Angry Mourner by Erle Stanley Gardner
The Case of the Moth-Eaten Mink by Erle Stanley Gardner
The Case of the Grinning Gorilla by Erle Stanley Gardner
The Case of the Hesitant Hostess by Erle Stanley Gardner
The Case of the Green-Eyed Sister by Erle Stanley Gardner
The Case of the Fugitive Nurse by Erle Stanley Gardner
The Case of the Runaway Corpse by Erle Stanley Gardner
The Case of the Restless Redhead by Erle Stanley Gardner
The Case of the Sun Bather's Diary by Erle Stanley Gardner
The case of the glamorous ghost by Erle Stanley Gardner
The Case of the Nervous Accomplice by Erle Stanley Gardner
The Case of the Terrified Typist by Erle Stanley Gardner
The Case of the Gilded Lily by Erle Stanley Gardner
The Case of the Demure Defendant by Erle Stanley Gardner
The Case of the Screaming Woman by Erle Stanley Gardner
The Case of the Lucky Loser by Erle Stanley Gardner
The Case of the Daring Decoy by Erle Stanley Gardner
The Case of the Foot-Loose Doll by Erle Stanley Gardner
The Case of the Long-Legged Models by Erle Stanley Gardner
The Bible in 52 Weeks by Kimberly D. Moore
The Case of the Calendar Girl by Erle Stanley Gardner
The Case of the Singing Skirt by Erle Stanley Gardner
The Case of the Mythical Monkeys by Erle Stanley Gardner
The Case of the Deadly Toy by Erle Stanley Gardner
The Case of the Waylaid Wolf by Erle Stanley Gardner
The Case of the Duplicate Daughter by Erle Stanley Gardner
The Case Of The Shapely Shadow by Erle Stanley Gardner
The Case of the Spurious Spinster by Erle Stanley Gardner
The Case of the Bigamous Spouse by Erle Stanley Gardner
The Case of the Reluctant Model by Erle Stanley Gardner
The Case of the Blonde Bonanza by Erle Stanley Gardner
The Case of the Ice-Cold Hands by Erle Stanley Gardner
The Case of the Amorous Aunt by Erle Stanley Gardner
The Case Of The Stepdaughter's Secret by Erle Stanley Gardner
The Case Of The Mischievous Doll by Erle Stanley Gardner
The Case Of The Phantom Fortune by Erle Stanley Gardner
The Case of the Horrified Heirs by Erle Stanley Gardner
The Case of the Daring Divorcee by Erle Stanley Gardner
The Case of the Troubled Trustee by Erle Stanley Gardner
The Case of the Beautiful Beggar by Erle Stanley Gardner
The Case of the Worried Waitress by Erle Stanley Gardner
The Case of the Queenly Contestant by Erle Stanley Gardner
The Case Of The Careless Cupid by Erle Stanley Gardner
The Case Of The Fabulous Fake by Erle Stanley Gardner
The Case Of The Fenced In Woman (Perry Mason Mysteries by Erle Stanley Gardner
The Case of the Postponed Murder by Erle Stanley Gardner
The Case Of The Crying Swallow by Erle Stanley Gardner
The Case of the Irate Witness by Erle Stanley Gardner
The Case of the Irate Witness by Gardner Erle Stanley