Prison School Manga
On the outskirts of Tokyo stands Hachimitsu Private Academy, anall-girls boarding school for elite young women. But as the new school year rolls around, one tradition is going out the window: For the first time in the school's long history, boys are being allowed to enroll. On the first day of school, though, it turns out only five boys have made the cut. Thrilled by this discovery, these young men's adolescent hearts leap with joy at the thought of being surrounded by all those girls, but little do the five boys suspect the shocking fate that awaits them...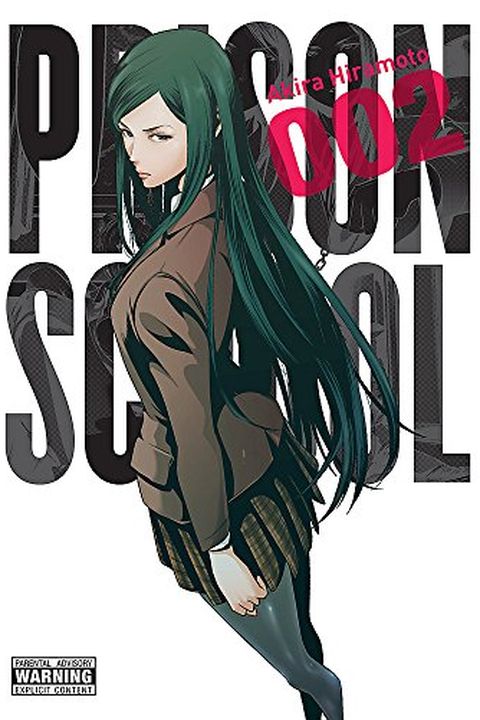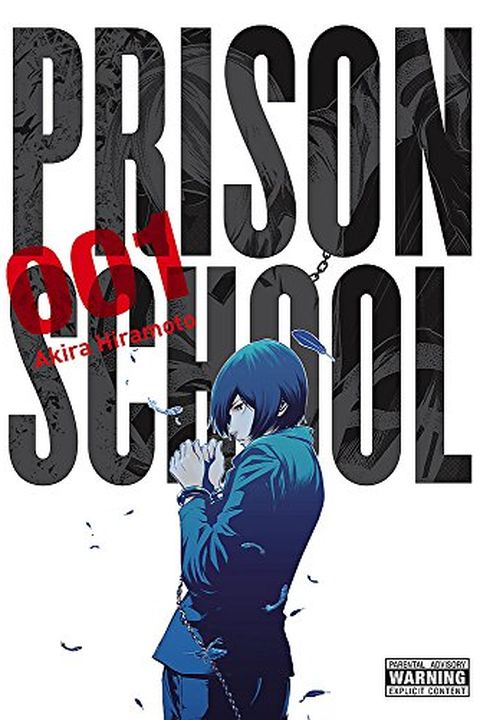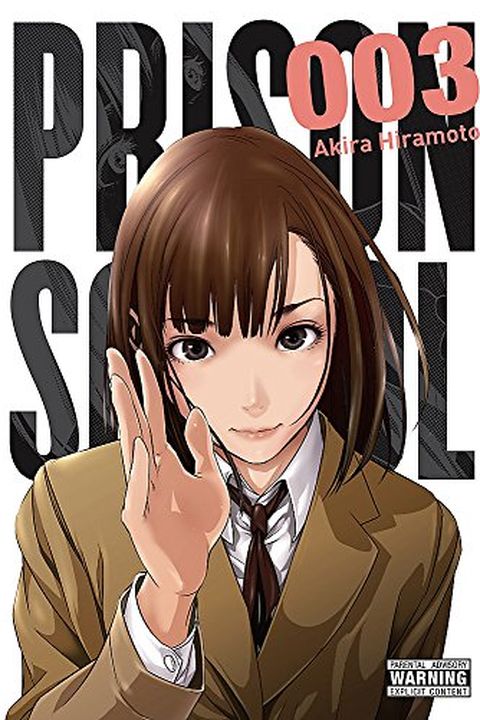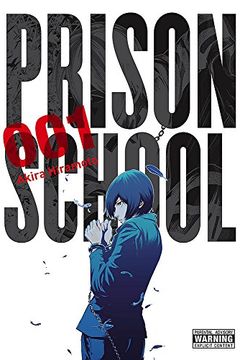 A prestigious all-girls boarding school in Tokyo makes history by allowing boys to enroll. But when only five boys are accepted, they couldn't be happier to be surrounded by girls. Little do they know, a shocking fate awaits them in this page-turning first volume of a manga series.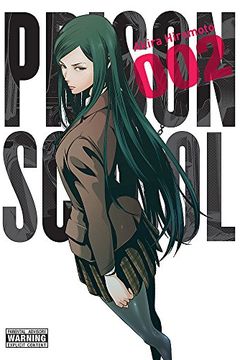 This engaging story follows Kiyoshi and Gackt as they dig a hole to escape from prison. However, their plans take a turn when obstacles arise and their dreams seem out of reach. Despite setbacks, the teenage boys remain determined to make their sumo dream date with Chiyo a reality. Will their hard work pay off, or will it lead to a hole in Kiyoshi's heart instead? Find out as they put everything on the line, making sacrifices along the way.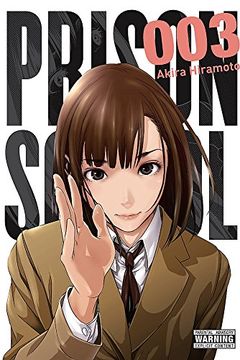 In this gripping installment of a popular manga series, the Shadow Student Council launches a ruthless operation to expel the boys from their academy, causing their friendships to crumble. Will expulsion be the only way out? Find out in this intense and emotional read.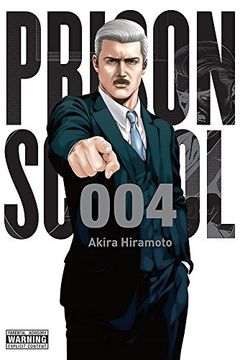 A thrilling manga about five boys who must make a daring prison break to expose the misdeeds of the Shadow Student Council and avoid expulsion from Hachimitsu Private Academy. With an arm-wrestling match challenge and the clock ticking down, stakes couldn't be higher!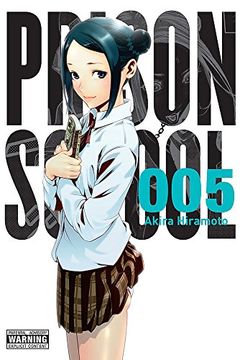 In Volume 5 of this manga series, the male prisoners are released, but the girls from the Shadow Student Council find themselves behind bars. Fates continue to collide as Kiyoshi and his friends try to enjoy their newfound freedom, but trouble looms on the horizon. Follow the twists and turns of this captivating story.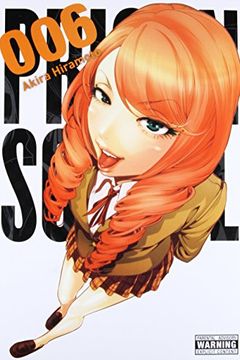 In "Prison School, Vol. 6," the Shadow Student Council faces a nightmare scenario that shakes the Prison to its core. Kiyoshi finds himself behind bars once again, and must share a co-ed Prison with Mari and Meiko. Meanwhile, Kate's plan for revenge is quietly set into motion. You won't be able to put this thrilling manga down!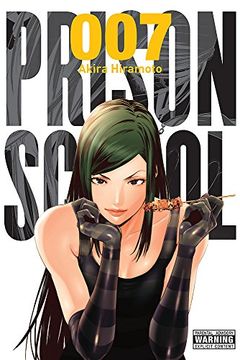 This adventurous manga follows two enemies, Kiyoshi and Mari, as they must work together to save her life. With snake venom coursing through Mari's body, Kiyoshi must make an unconventional move to save her. But are they just pawns of the Official Student Council's schemes? Find out in this thrilling volume.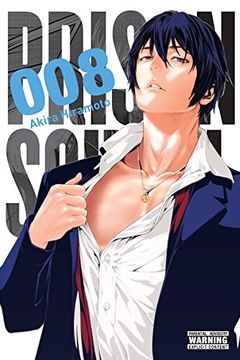 A student suspects romance between two classmates in the midst of their imprisonment, leading to a bold and suggestive invitation. Will it lead to a moment of ecstasy in their harsh reality? Find out in Volume 8 of this captivating and intriguing series.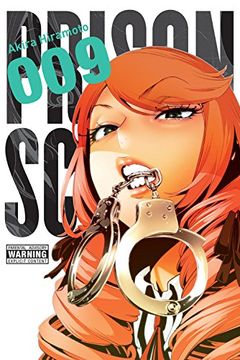 This manga delves into the intense power struggle between Mari and Kate as Mari's prison escape plan comes crashing down, or does it? With both physical and mental grappling, the two may just be headed towards mutual demise.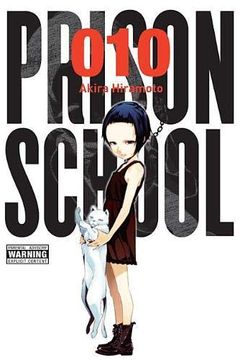 Reviving a former student council vice president is the key to taking down the Official Student Council. But with Meiko now in a childlike state and lacking her monstrous strength, it's up to Kiyoshi and Mari to bring back the old Meiko. Will they be successful? Find out in this gripping volume of Prison School.
Prison School, Vol. 12 by Akira Hiramoto
Prison School, Vol. 13 by Akira Hiramoto
Prison School, Vol. 14 by Akira Hiramoto
Prison School, Vol. 15 by Akira Hiramoto
Prison School, Vol. 16 by Akira Hiramoto
Prison School, Vol. 17 by Akira Hiramoto
Prison School, Vol. 18 by Akira Hiramoto
Prison School, Vol. 19 by Akira Hiramoto
Prison School, Vol. 20 by Akira Hiramoto
Prison School, Vol. 21 by Akira Hiramoto
Prison School, Vol. 22 by Akira Hiramoto
Prison School, Vol. 23 by Akira Hiramoto
Prison School, Vol. 24 by Akira Hiramoto
Prison School, Vol. 25 by Akira Hiramoto
Prison School, Vol. 26 by Akira Hiramoto
Prison School, Vol. 27 by Akira Hiramoto
Prison School, Vol. 28 by Akira Hiramoto