Repairman Jack Series
Repairman Jack books in order
Repairman Jack isn't your average appliance repairman—he fixes situations for people, often risking his own life. Jack has no last name, no social security number, works only for cash, and has no qualms when it comes to seeing that the job gets done. http://us.macmillan.com/series/Repair...Also known as Handyman Jack.This series is a spin-off of th…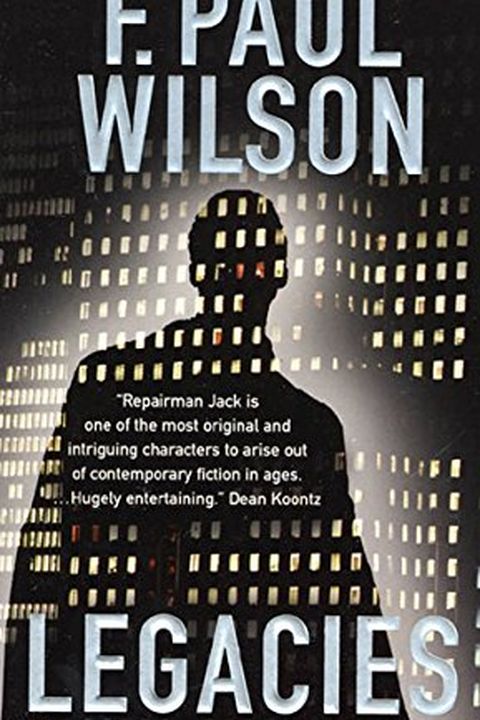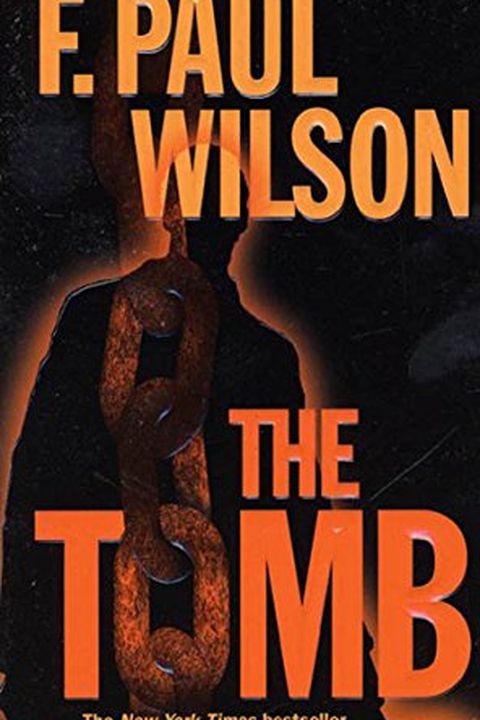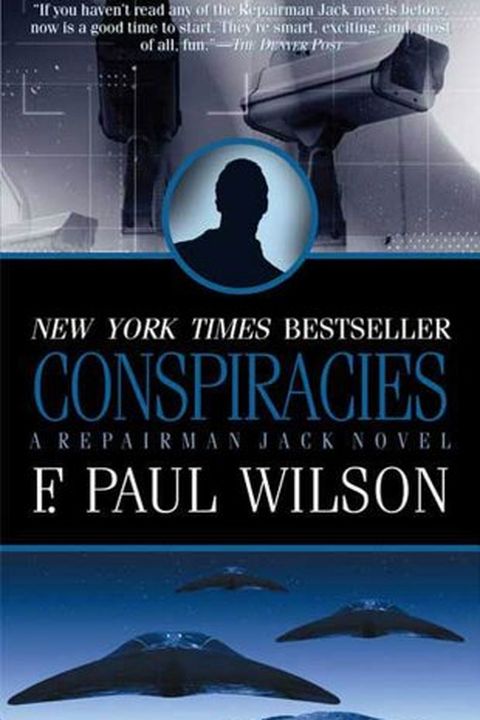 A repairman named Jack tackles situations that put him in deadly danger. His latest project involves recovering a stolen necklace with an ancient curse that could release Bengali demons. When his girlfriend's daughter is threatened, can Jack overcome the curse and bring her home safely?
"Legacies" follows the mysterious and unconventional Repairman Jack, who takes on risky situations for clients without hesitation. When a haunted house is inherited by pediatrician Dr. Alicia Clayton, she wants it destroyed due to painful memories. Unfortunately, those she enlists to help end up dead instead, and her brother is after the powerful secret the house holds. It's up to Repairman Jack to find the secret first in this thrilling novel by bestselling author F. Paul Wilson.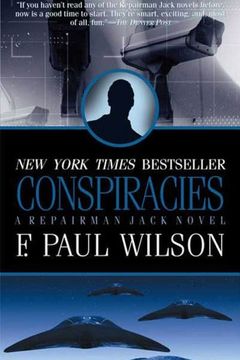 Book 3
#3
Conspiracies
A Repairman Jack Novel (Adversary Cycle/Repairman Jack Book 3)
"In Conspiracies, follow the enigmatic sleuth Repairman Jack as he investigates the bizarre disappearance of a leading voice in the conspiracy-theory movement. With supernatural forces, murder, and a creature from hell, Jack's skepticism is put to the test. This thrilling novel from F. Paul Wilson is perfect for fans of mystery and horror alike."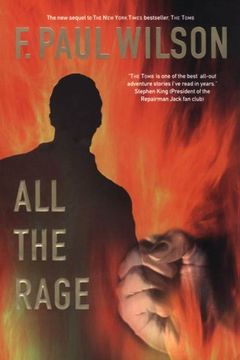 A fixer who deals with dangerous situations, Repairman Jack is tasked with recovering a stolen necklace that carries an ancient curse. With his girlfriend's daughter's life on the line, Jack must battle the curse and Bengali demons to bring her home safely.
An urban adventure novel about a mysterious, nameless repairman named Jack who will stop at nothing to get the job done. In Hosts, Jack faces a dangerous new kind of threat when a strange cult called "the Unity" tries to take over him and the world. With action from start to finish, this novel has been praised by both Andrew Vachss and Stephen King.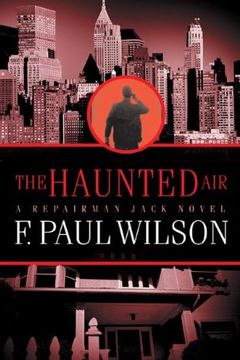 Book 6
#6
The Haunted Air
A Repairman Jack Novel (Adversary Cycle/Repairman Jack Book 6)
This engaging novel follows off-the-books fixer Repairman Jack as he faces an intense, action-packed adventure just beyond the border of New York City. In Astoria, Queens, a house is haunted by the ghost of a nine-year-old girl in riding clothes, and it's up to Jack to uncover the truth and liberate her spirit. Filled with suspense, horror, and an unforgettable hero, this book is not to be missed.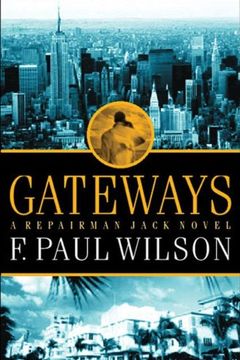 Gateways follows Repairman Jack, a hero for those with unsolvable problems. When Jack's father falls into a coma, he heads south and meets strange characters who seem to know a lot about him and his father. When he arrives at a senior community, he finds strange deaths and unusual events that lead him to uncover secrets about his father, himself, and another reality. This episode in the Repairman Jack saga will keep you entertained and captivated until the end.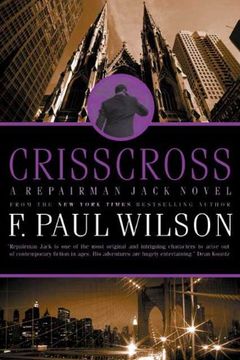 Book 8
#8
Crisscross
A Repairman Jack Novel (Adversary Cycle/Repairman Jack Book 8)
A skilled mercenary with no name or social security number takes on two cases at once. One involves a blackmailed nun, while the other requires him to infiltrate a secretive cult. With sinister agendas and deadly consequences, Repairman Jack must crisscross his way to settle the score. A gripping adventure that will leave you on the edge of your seat!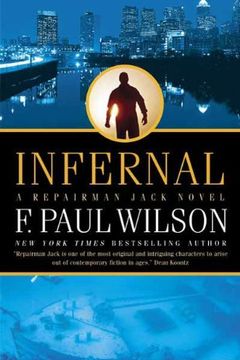 Two estranged brothers go on a treasure hunt off the coast of Bermuda, but stumble upon a mysterious object with deadly power. As they try to unravel its secrets, they must confront their differences and question the true intentions of the treasure hunt. A thrilling adventure with unexpected twists and turns, this book explores the blurred lines between good and evil, and the power of ancient legends.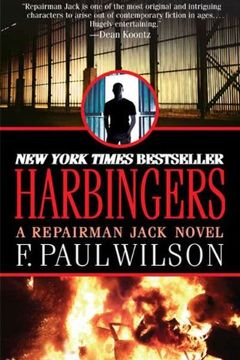 Book 10
#10
Harbingers
A Repairman Jack Novel (Adversary Cycle/Repairman Jack Book 10)
Amidst a chain of coincidental events, Jack is asked to help find a missing girl. Little did he know, this request would lead him into the darkest days of his life. As the champion of a supernatural force fighting for control of Earth, Jack is desperate and dangerously unpredictable. A thrilling novel of triumph and tragedy that moves at breakneck speed.
By the Sword by F. Paul Wilson
Ground Zero by F. Paul Wilson
Fatal Error by F. Paul Wilson
The Dark at the End by F. Paul Wilson
The Last Christmas by F. Paul Wilson