Richard Jury Series
Richard Jury books in order
Richard Jury is a fictional Scotland Yard detective who stars in a series of mystery novels written by Martha Grimes.Initially a chief inspector, later a superintendent, Jury is invariably assisted in his cases by Melrose Plant, a British aristocrat who has given up his titles, and his hypochondriacal but dependable sergeant, Alfred Wiggins. Many o…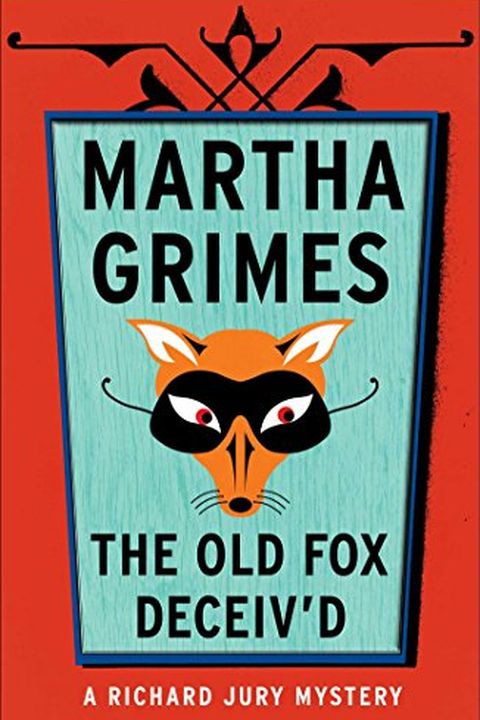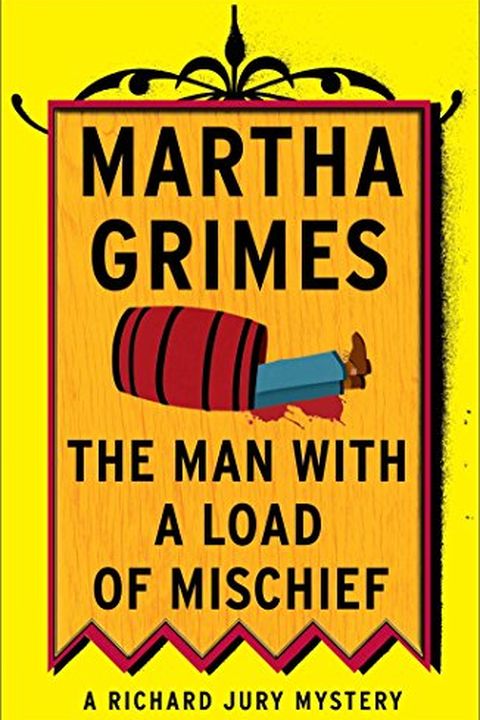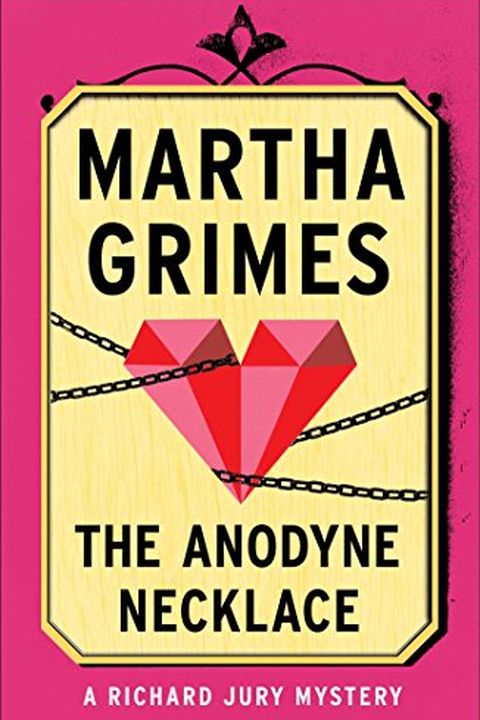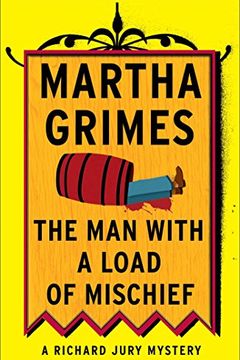 Long Piddleton had always been wary of newcomers. But the quiet town was stunned when the first stranger was found dead, upended in a butt of ale in the cellar of the Men with a Load of Mischief. Then the second body appeared, swinging in place of the mechanical man above the door of the Jack and Hammer. Suddenly Long Piddleton had good reason to b...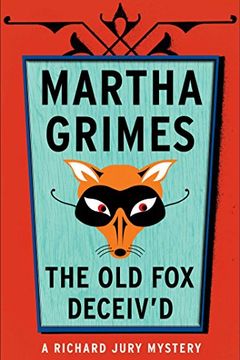 It is a chilly and foggy Twelfth Night, wild with North Sea wind, when a bizarre murder disturbs the outward piece of Rackmoor, a tiny Yorkshire fishing village with a past that proves a tangled maze of unrequited loves, unrevenged wrongs, and even undiscovered murders. Inspector Jury finds no easy answers in his investigation—not even the identity...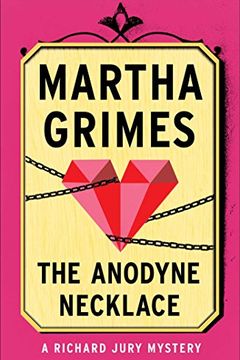 A severed finger found at the scene of a baffling murder in the village of Littlebourne leads local constables on what seems like a wild goose chase. But Richard Jury prefers to take the less traveled route to a slightly disreputable pub, where drinks all around loosen tongues and provide clues galore....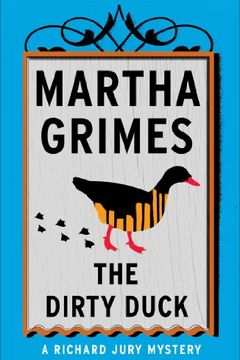 The Dirty Duck is a pub in Shakespeare's beloved Stratford, and in this pub Miss Gwendolyn Bracegirdle of Sarasota, Florida, fresh from a performance of As You Like It, takes her last drink. A few minutes later she is slashed ear to ear, the only clue: two lines from an unknown poem printed across a theater program. The razor-happy murderer, it see...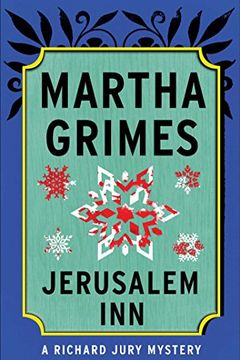 From the rough but colorful pub that provides the book's title, to the snowboard Gothic estate nearby, the chilly English landscape has never held more atmosphere—or thwarted romance. And Jury will never have a more mysterious Christmas. Five Days Before Christmas: On his way to a brief holiday (he thinks) Jury meets a woman he could fall in love w...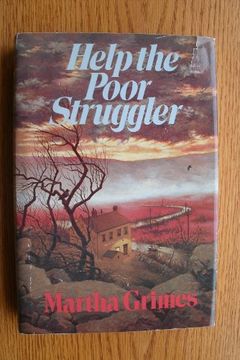 Around bleak Dartmoor, where the Hound of the Baskervilles once bayed, three children have been brutally murdered.  Now Richard Jury of Scotland Yard joins forces with a hot-tempered local constable named Brian Macalvie to track down the killer.The trail begins at a desolate pub, Help the Poor Struggler.  It leads straight to the estate of Lady Jes...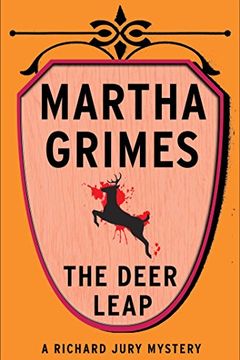 In her latest Richard Jury adventure, Martha Grimes takes us to Ashdown Dean, a little English village where animals are dying in a series of seemingly innocuous accidents. While the puzzling deaths of village pets may raise some idle gossip over a pint or two at the Deer Leap, the village pub, this hardly seems a case for Superintendent Jury of Sc...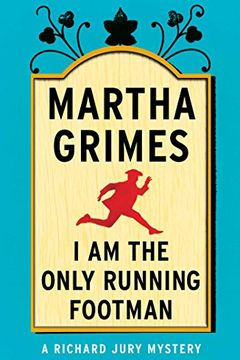 New Scotland Yard superintendent Richard Jury is convinced it's more than coincidence when two beautiful young women are found strangled to death with their own scarves -- one in Devon, the second outside a fashionable Mayfair pub. Both women were as strikingly similar in life as they were in death. Neither had enemies that Jury can find. Now, some...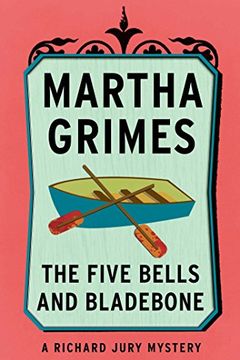 When a dismembered corpse is found in the compartments of an antique secretaire a abattant, Marshall Trueblood, recipient of the precious piece of furniture, is the first to protest: "I bought the desk, not the body, send it back." Who would want to kill Simon Lean, the greedy nephew of the wealthy Lady Summerston? Leave it to Superintendent Richar...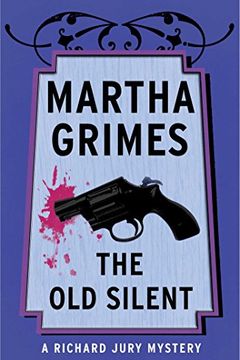 In the tenth murderous case for Richard Jury, the New Scotland Yard superintendent witnesses a killing in a West Yorkshire inn called the Old Silent, while his highborn, amateur colleague, Melrose Plant wishes to he could perform one as he drives his impossible Aunt Agatha to the Old Swan in Harrogate. Caught up in a triple murder, Jury would go to...
The Horse You Came in On by Martha Grimes
Rainbow's End by Martha Grimes
The Case Has Altered by Martha Grimes
The Stargazey by Martha Grimes
The Lamorna Wink by Martha Grimes
The Blue Last by Martha Grimes
The Grave Maurice by Martha Grimes
The Winds of Change by Martha Grimes
The Old Wine Shades by Martha Grimes
The Black Cat by Martha Grimes
Vertigo 42 by Martha Grimes
The Knowledge by Martha Grimes
The Old Success by Martha Grimes