Richard Jury Series
Richard Jury books in order
Richard Jury is a fictional Scotland Yard detective who stars in a series of mystery novels written by Martha Grimes.Initially a chief inspector, later a superintendent, Jury is invariably assisted in his cases by Melrose Plant, a British aristocrat who has given up his titles, and his hypochondriacal but dependable sergeant, Alfred Wiggins. Many o…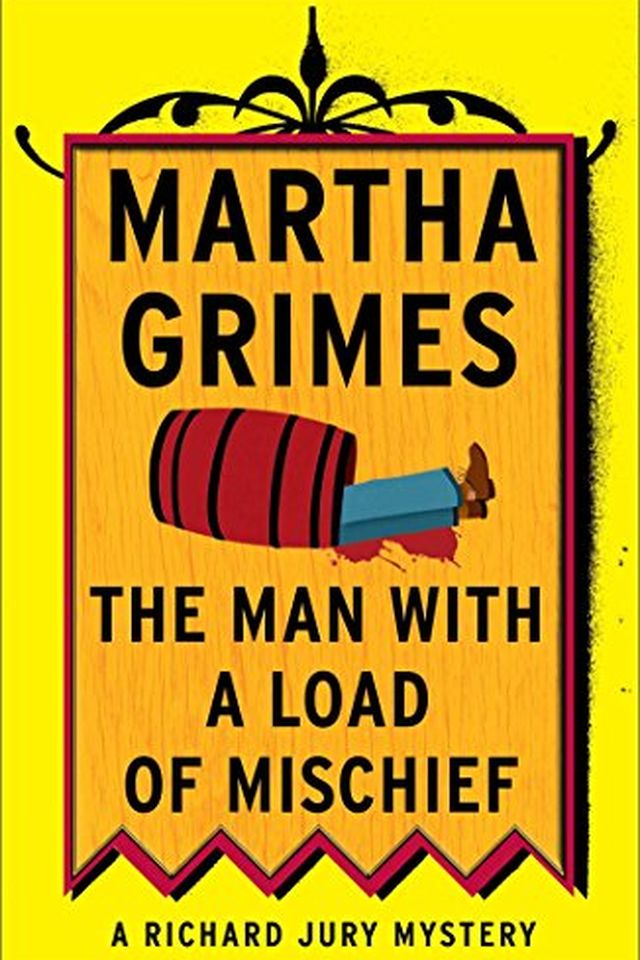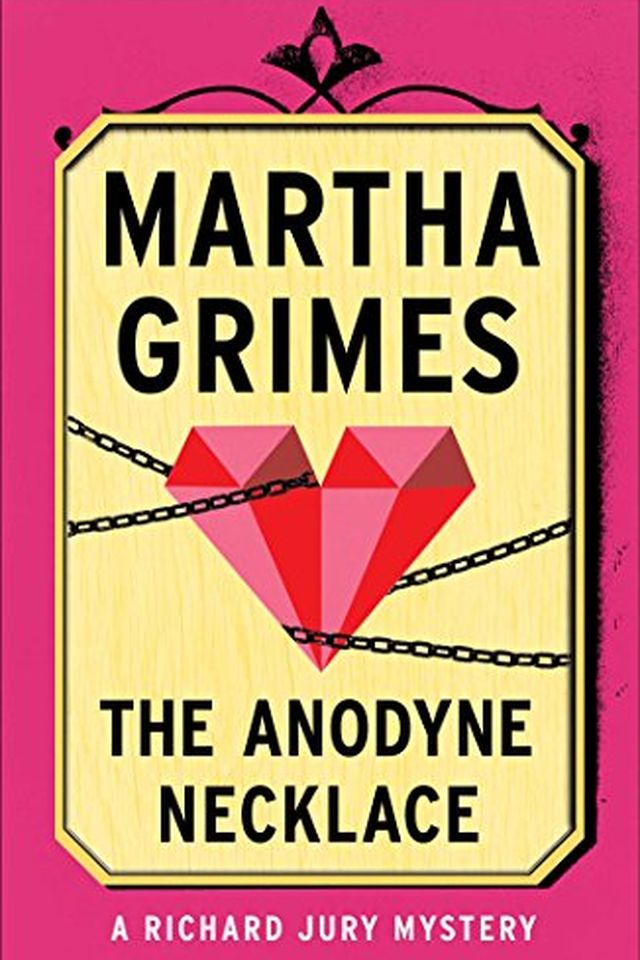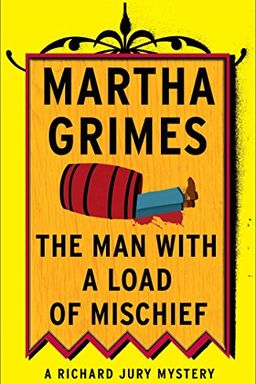 This intriguing mystery novel takes place in the quaint town of Long Piddleton, where two gruesome murders have rocked the community. The town's cozy pubs and inns have become the setting for these bizarre crimes, leaving the townspeople on edge and wary of each other. But who is the culprit? Is it a stranger, a maniac, or even the friendly neighbor next door? Dive into this gripping page-turner to uncover the shocking truth.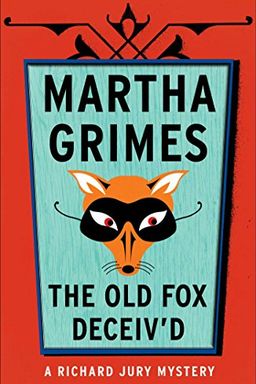 This gripping murder mystery takes place in a remote Yorkshire fishing village with a dark past. Inspector Jury must solve a bizarre murder, but even identifying the victim proves challenging. Was she an impostor or a lost ward returning for her inheritance? The twisting plot will keep you guessing until the end.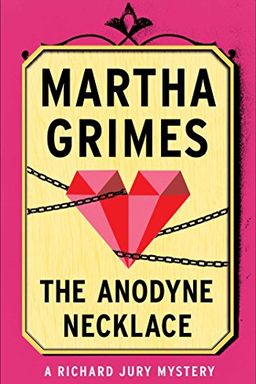 This mystery novel follows a murder investigation in the quaint village of Littlebourne. When a severed finger is discovered at the crime scene, local authorities scramble to uncover the killer's identity. Richard Jury, however, takes a different approach and heads to a nearby pub, where he expects to find much-needed clues.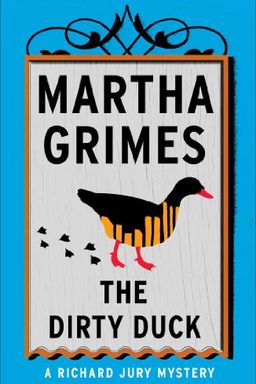 A razor-happy murderer is on the loose in Shakespeare's Stratford, targeting a group of rich American tourists. When Miss Bracegirdle is found murdered in The Dirty Duck pub, with only two lines of an unknown poem as a clue, Superintendent Richard Jury of Scotland Yard steps in to investigate. Follow Jury as he navigates the bloodier side of Elizabethan verse in this captivating mystery.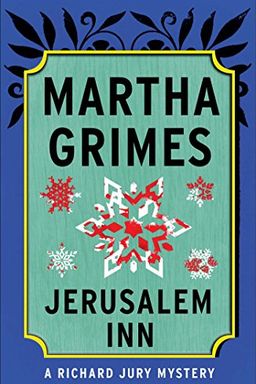 This Christmas, Detective Jury finds himself in a chilly English landscape filled with atmosphere and thwarted romance. From the rough pub to the snowboard Gothic estate, the mystery deepens with each passing day. Alongside the help of his aristocratic assistant, Melrose Plant, can Jury solve the potential impending murder before Christmas?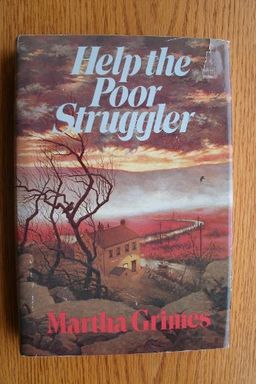 "Solve a mystery in the eerie landscape of Dartmoor, where the Hound of the Baskervilles once lurked. Join Richard Jury of Scotland Yard and hotheaded constable Brian Macalvie as they hunt for a killer responsible for the brutal murders of three children. The trail unfolds at a desolate pub, and leads to the estate of an orphaned heiress and her enigmatic uncle. With old injustices and a haunting past resurfacing, this is a spine-tingling tale of suspense you won't want to miss."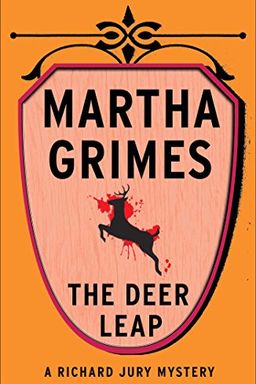 This mystery novel is set in an English village where animals are dying in strange accidents. Although it may seem like a small issue, Polly Praed convinces her friend to investigate. With twists and turns, the case becomes more dangerous, ultimately leading to the involvement of Scotland Yard. Join Richard Jury and his team as they unravel the mystery behind the deaths in this thrilling novel.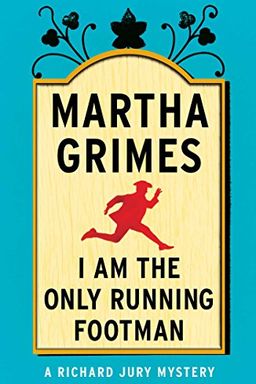 A gripping murder mystery follows New Scotland Yard superintendent Richard Jury as he investigates the strangulation deaths of two women who share an eerie similarity in life and in death. With no apparent enemies to be found, Jury and his team must untangle a web of family secrets and lies to catch the elusive killer before he strikes again.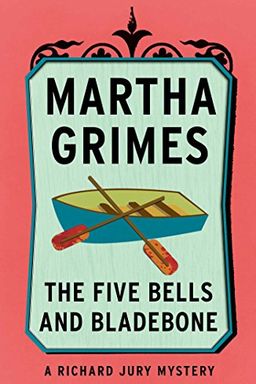 "Murder and mystery combine in this gripping novel as Superintendent Richard Jury of Scotland Yard investigates the dismembered body found in an antique desk. Who would want to kill Simon Lean, the greedy nephew of Lady Summerston? As Jury delves into the case, he uncovers connections to the murder of a Limehouse woman. Will he be able to piece together the clues and solve the case? Find out in this page-turner that will keep you guessing until the very end."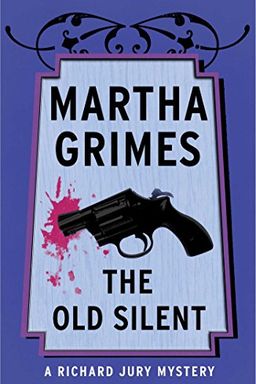 Follow the twists and turns in this murder mystery as New Scotland Yard Superintendent Richard Jury investigates a killing at the Old Silent inn in West Yorkshire, while his colleague Melrose Plant drives his impossible Aunt Agatha to the Old Swan in Harrogate. With a triple murder to solve, Jury goes to any lengths to help lovely widow Nell Healey, but she remains silent as the mystery deepens across the quiet Yorkshire moors.
The Horse You Came in On by Martha Grimes
Rainbow's End by Martha Grimes
The Case Has Altered by Martha Grimes
The Stargazey by Martha Grimes
The Lamorna Wink by Martha Grimes
The Blue Last by Martha Grimes
The Grave Maurice by Martha Grimes
The Winds of Change by Martha Grimes
The Old Wine Shades by Martha Grimes
The Black Cat by Martha Grimes
Vertigo 42 by Martha Grimes
The Knowledge by Martha Grimes
The Old Success by Martha Grimes