Sekirei Manga
Minato Sahashi is a rounin, a two-time loser who's failed his college placement exams. Just as he's contemplating giving up and heading home, though, a chance encounter changes his life forever! Enter Musubi, a girl who literally falls into Minato's life! Musubi is a Sekirei, a modified human caught up in a game in which only one of her kind can be left standing. In order to be victorious in this contest, though, she needs to find her Ashikabi (her fated partner)...and guess who fits the bill??Caught up in battle he barely understands, can Minato survive "The Sekirei Project" and emerge victorious? Either way, with his buxom new cohort by his side, his life will certainly never be the same!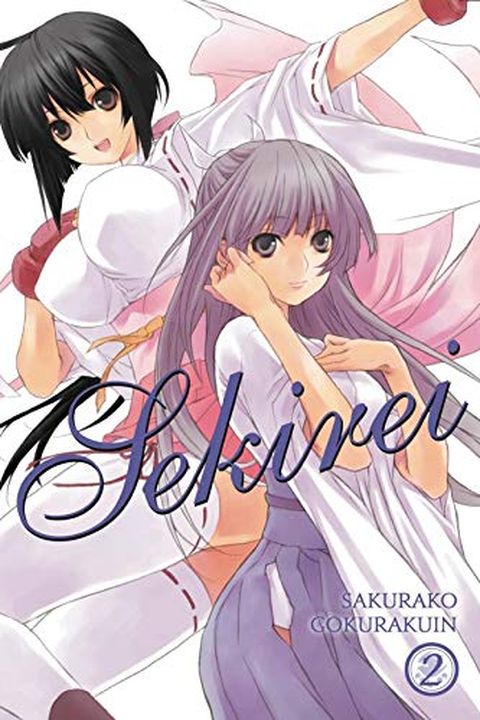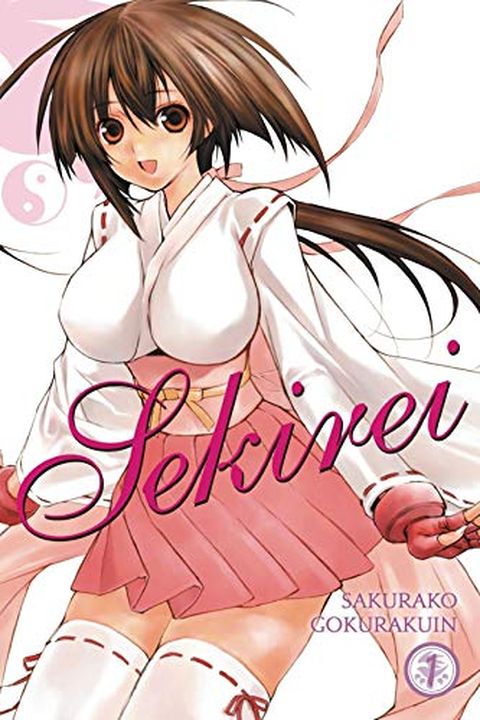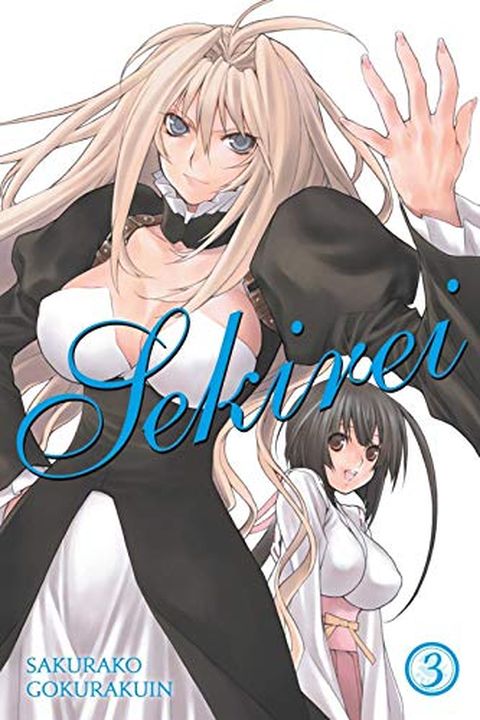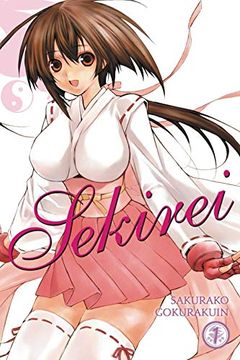 Discover a world where the fate of modified humans, known as Sekirei, lies in a game of survival. When rounin Minato Sahashi meets Musubi, a Sekirei searching for her fated partner, he becomes caught up in a deadly contest where only one Sekirei can remain. With his new buxom cohort by his side, Minato must navigate this battle if he hopes to emerge victorious. Will he be able to survive and protect Musubi, or will he become another casualty of "The Sekirei Project"? Explore this thrilling tale of action and adventure.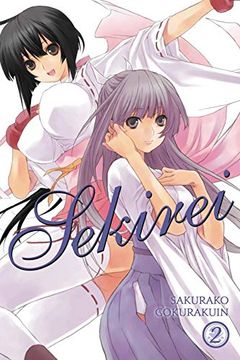 Discover a tale of a new home shared by Minato and Musubi in Sekirei, Vol. 2. As Musubi trains with their landlady and Minato balances his studies with a part-time job, a chance encounter with another Ashikabi sends them spiraling deeper into the "Sekirei Project." With surprising revelations about the project and the potential for multiple Sekirei under one Ashikabi, Minato's life is about to get even more interesting.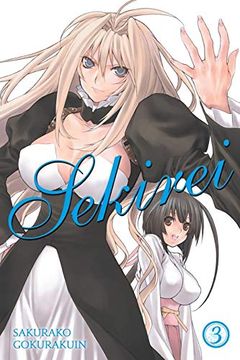 This action-packed novel follows the intense Sekirei Project as MBI initiates the second phase, forcing the Sekirei to battle it out for survival. Tsukiumi, a Sekirei who wants nothing to do with her Ashikabi, comes up with a deadly solution. Explore this thrilling story of life, death, and love as the characters fight for their survival and a spot in Minato's harem.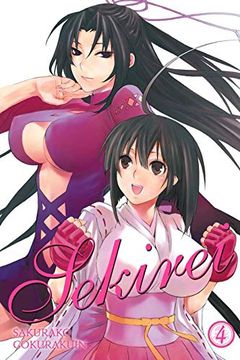 This action-packed manga follows the second phase of the Sekirei Project, where not everyone is willing to participate. One Sekirei and her Ashikabi try to escape the city while another veiled Sekirei takes down competitors, and Tsukiumi vows to stop her. As Minato and his gang work to save their new friends, they must carry out their plan without drawing attention. Will they succeed? Dive into this thrilling volume to find out.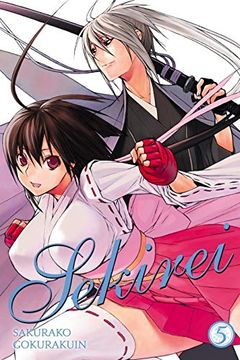 This thrilling volume follows Minato and his friends as they make a daring escape from the city in the face of mounting challenges. With Tsukiumi's reluctance adding to the pressure, it remains to be seen if they can overcome the obstacles and make it out safely. But with the Disciplinary Squad closing in, their chances seem slimmer than ever.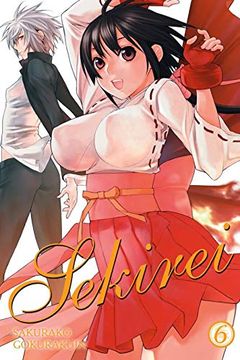 This graphic novel volume features a thrilling climax to the team's confrontation with the Disciplinary Squad, as the Teito Escape Plan's success or failure hangs in the balance. After the dust settles, new questions arise about the mysterious Musubi and the identity of No. 8, Yume. Get ready for action, suspense, and intrigue in this exciting continuation of the series.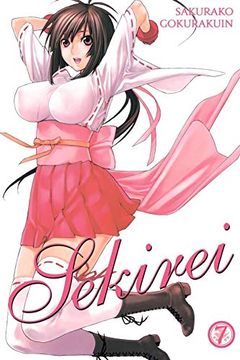 In the seventh volume of this action-packed series, the Sekirei Project is coming to a close - but not without a fight. MBI's CEO wants to end it with a bang, not a whimper, and all eyes are on the North Area where the final unwinged Sekirei resides. Who will claim Kagari-san and emerge victorious in this thrilling race?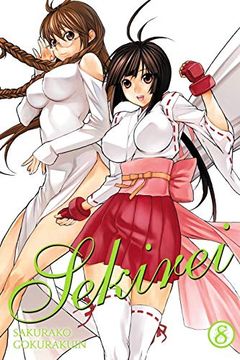 This manga continues the action-packed story of the Sekirei Project, as Phase Three gets underway with the winging of Kagari-san. Minato gains insight into the history of MBI and the Sekirei, but is he ready for what's to come? Find out in this thrilling volume.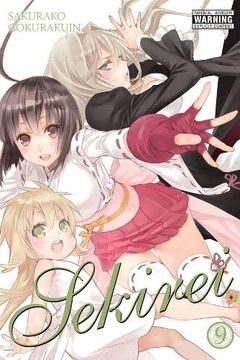 Experience the ultimate showdown among the Sekirei in a fight to be number one! A foreign military invades Kamikura Island after the sleeping ark shuts down, leaving Musubi to face the delusion of Karasuba. With the Jinki malfunctioning and the Sekirei struggling to survive, who will emerge victorious in the final battle to determine the "Sekirei Queen"? Find out in this thrilling volume!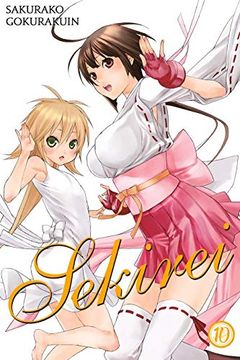 Get ready for another round of intense battles in this action-packed manga volume. Follow Minato and his gang as they face off against Higa and the Disciplinary Squad, using a cunning strategy to try and come out on top. The setting is a massive highway junction, adding to the excitement and intensity of the fight. Don't miss out on this thrilling battle, with romance and beauty thrown in for good measure.
Sekirei Vol. 12 by Sakurako Gokurakuin
Sekirei Vol. 13 by Sakurako Gokurakuin
Sekirei Vol. 14 by Sakurako Gokurakuin
Sekirei, Vol. 15 by Sakurako Gokurakuin
Sekirei, Vol. 16 by Sakurako Gokurakuin
Sekirei, Vol. 17 by Sakurako Gokurakuin
Sekirei Vol. 18 by Sakurako Gokurakuin
Sekirei, Vol. 19 by Sakurako Gokurakuin