StarCraft Series
StarCraft books in order
Novels set in the universe of StarCraft video games series.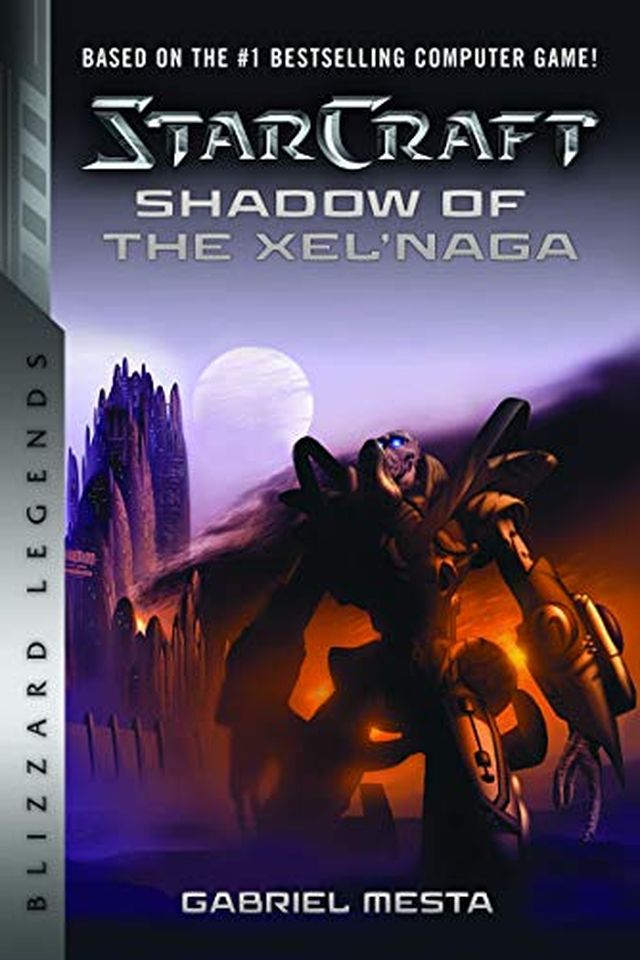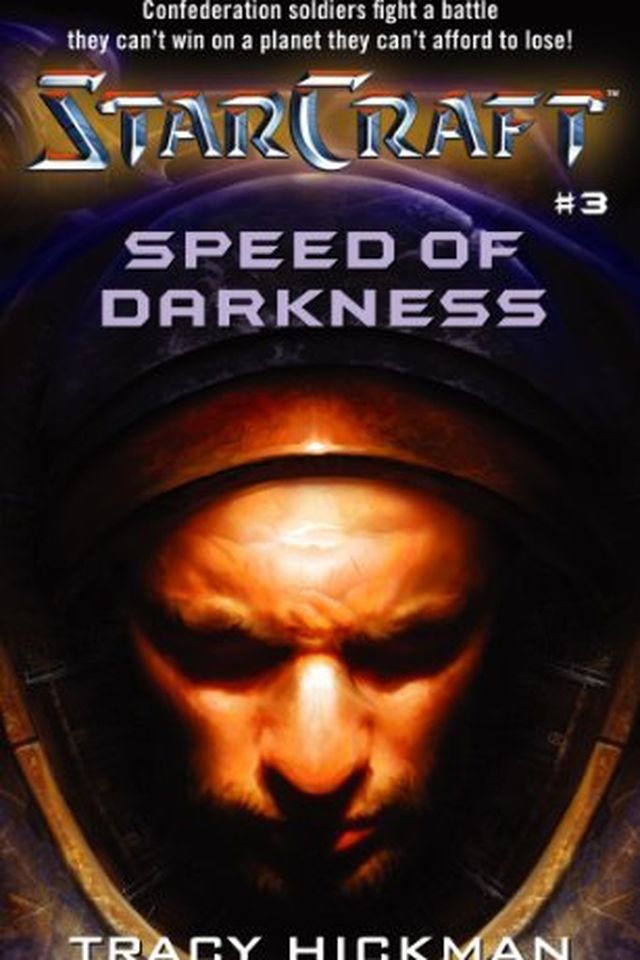 In a future far, far away, Terran exiles battle it out in space against the Protoss and Zerg. When reporter Danny Liberty gets too close to exposing corruption within the Terran Confederacy, he is faced with a dangerous decision: continue his current investigation or cover the Marines on the front lines. With every piece of information he uncovers, the mystery deepens, and he finds himself in the midst of a battle that will determine mankind's survival. The only thing he knows for certain is that he can only trust himself to stay alive.
This thrilling sci-fi novel takes place 60,000 light-years from Earth, where Terran exiles are fighting for survival against the enigmatic Protoss and ruthless Zerg Swarm. On a bleak world on the fringe of the Terran Dominion, a violent storm unearths an alien artifact, turning it into the prize coveted by all three forces. Get ready for an action-packed adventure in the world of the best-selling computer game.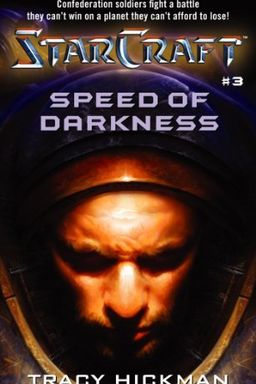 In a future 60,000 light-years from Earth, three species fight for survival among the stars: Terran exiles, Protoss, and Zerg Swarm. For Ardo Menikov, all he ever wanted was peace on the verdant Bountiful colony world. But when the Zerg Swarm destroys his home, Ardo becomes a confederate marine and must face the brutal reality of a galaxy at war. Will he be able to confront his painful memories and accept the unsettling truths of his future?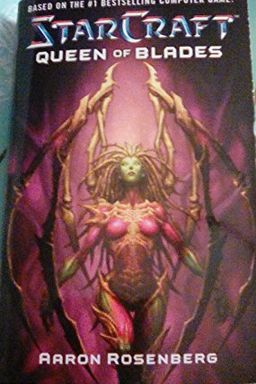 "Queen of Blades" follows Jim Raynor, a former marshal-turned-rebel who has broken away from the power-crazed Emperor Mengsk after the betrayal of the powerful telepath Sarah Kerrigan to the ravenous Zerg. Plagued by strange visions of Char, a deadly world haunted by horrifying alien creatures, Raynor begins to suspect that they may be a desperate form of telepathic contact from Kerrigan. As he launches a mission to rescue her, he discovers a chrysalis that unleashes a terrible, all-too-familiar entity: Sarah Kerrigan, the Zerg Queen of Blades.
"Unearth a new universe and embark on a thrilling sci-fi adventure with an ambitious archaeologist as your guide. When Jake Ramsey is hired to investigate a newly discovered Xel'Naga temple, he discovers more than he bargained for. As he becomes the sole inheritor of a dead protoss mystic's memories, Jake is plunged into a world of alien experiences, thoughts, and emotions. Don't miss this captivating journey into the unknown."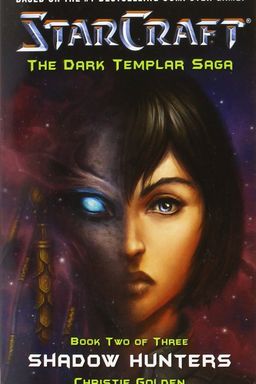 Book 6
#6
Shadow Hunters
Dark Templar--Shadow Hunters (Starcraft, Shadow Hunters, Bk. 2 of 3)
Enter the merciless world of Shadow Hunters, where space warfare rages on based on the popular computer game by Blizzard Entertainment. Archaeologist Jake Ramsey embarks on a dangerous mission to find a vital piece of protoss technology on the fabled protoss homeworld of Aiur, while dodging the Queen of Blades' ravenous zerg. But Aiur has been infiltrated by the zerg, and Jake must descend into the shadowy labyrinths under the planet's surface to find the sacred crystal before all is lost. However, what he finds is beyond his wildest nightmares - Ulrezaj, an archon made up of the seven most deadly and powerful dark templar in history. Will Jake emerge victorious or succumb to the darkness?
This intense sci-fi book brings an epic conclusion to the Dark Templar trilogy, as the fate of two protagonists hangs in the balance. After a brutal encounter with their enemies, Jake and Rosemary must navigate a hostile universe to reunite and stop a catastrophic war. With time running out, and the mysterious Zamara at stake, their journey takes them to the limits of the protoss realm.
Join Arcturus and Angus Mengsk as they lead a rebellion against the corrupt Terran Confederacy, controlling every aspect of its citizens' lives in the Koprulu sector. With bloody violence as the catalyst for change, the Mengsks vow to end the Confederacy's brutal reign. As a new empire and alien threats emerge, the destiny of the Mengsk family and humanity itself hangs in the balance.
In "Nova," follow an intriguing storyline set in a post-war world, where a young woman named Nova is the potential to become Emperor Mengsk's deadliest "Ghost" operative. Born into an affluent family of the Terran Confederacy, Nova's life was forever changed by tragedy, leading her down a path of vengeance and self-discovery. With her innate powers and technology, she's unstoppable and feared by all, but she must come to terms with her past and her present before they consume her. This action-packed book will leave you on the edge of your seat until the very end.
A thrilling sci-fi novel filled with Dominion ghosts trained to destroy the enemies of the Dominion using their psionic abilities. But when ghosts start disappearing, even the fearless soldiers of Koprulu fear for their lives. Enter Nova Terra, a ghost with unparalleled skills tasked to find her missing comrades. As she delves deeper, she discovers the dark secrets of her past and uncovers a terrifying new breed of psionic warriors - spectres. This book is a must-read for StarCraft fans, offering a never-released adventure from the StarCraft: Ghost tactical-action console game.
Devils' Due by Christie Golden
Starcraft II by Christie Golden
Starcraft by Simon and Schuster Digital Sales Inc
StarCraft by Timothy Zahn