Star Wars Series
Star Wars books in order
Collected editions of the Star Wars comic book series written by Jason Aaron, Kieron Gillen, and Greg Pak, originally published in single magazine form by Marvel Comics, features Luke Skywalker, Leia Organa, Han Solo, Chewbacca, Obi Wan Kenobi, C-3PO, and R2-D2, and takes place between the events of Star Wars: A New Hope and Star Wars: The …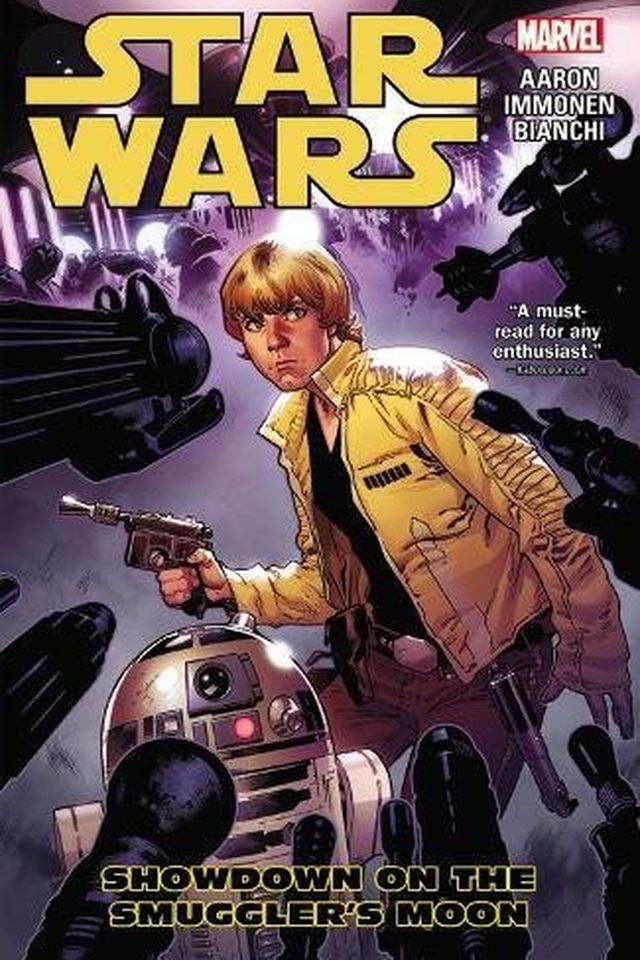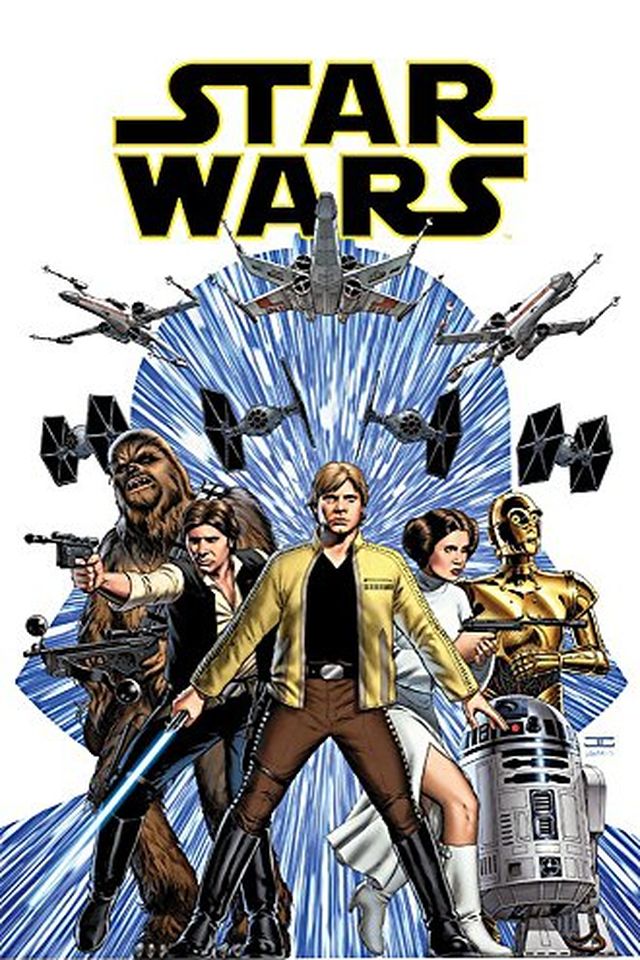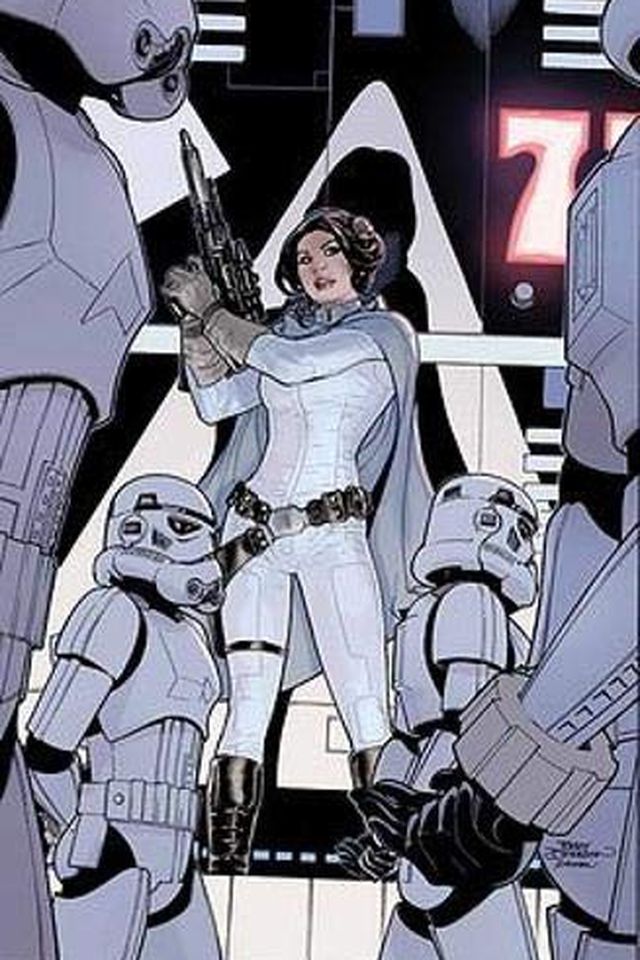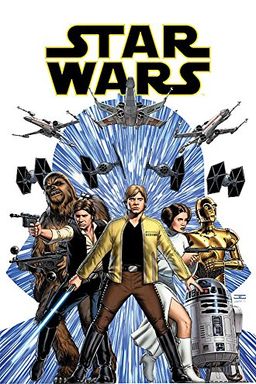 Join the Rebel Alliance in their fight for freedom against the evil Galactic Empire! After the destruction of the Death Star, Luke, Leia, Han, Chewbacca, C-3PO, R2-D2, and the rest of the rebel team are on a mission to take down Darth Vader and the Emperor. But when a mission goes wrong, Han and Leia must think fast to escape, while Luke faces Darth Vader himself. In the aftermath, Luke returns to Tatooine to learn more about his mentor Obi-Wan Kenobi, and Leia and Han undertake a dangerous secret mission. Don't miss the explosive action and menacing Boba Fett in this thrilling space adventure!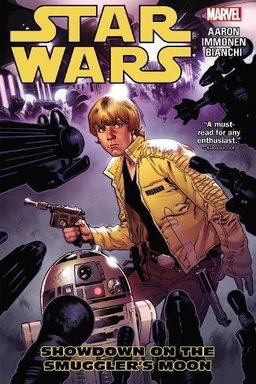 Join Luke on a journey to the Jedi Temple to learn more about the ways of the Jedi. But when his lightsaber is stolen, he becomes trapped and imprisoned. Meanwhile, Han and Leia must face a new foe with a personal grudge. Get ready for twists and turns as Chewbacca is unleashed and Han deals with a surprising obstacle. Plus, delve into a special tale from Obi-Wan's past. This Star Wars adventure is not to be missed.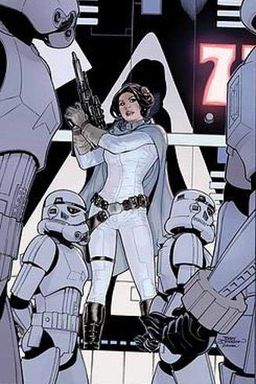 Embark on an action-packed adventure with the rebel crew, as they transport an important captive to a prison base. But they aren't alone in their mission! Join a rebel spy at the heart of the Empire on a dangerous mission, and explore the journals of Obi-Wan Kenobi as he reflects on his days of exile on Tatooine. Uncover the reason why Luke's uncle refused to let Ben be a part of his life. This thrilling book includes issues 15-19 and Annual #1 of the Star Wars series.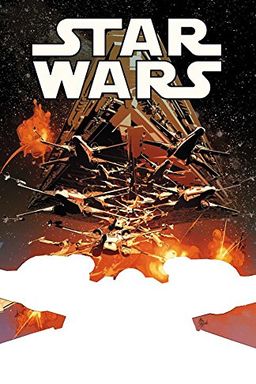 Join Luke Skywalker, Han Solo, and Leia Organa in their mission to take down the Star Destroyer Harbinger, which is the target of the rebels' top secret plan. But Sergeant Kreel and his SCAR Squad are determined to stop them. Get ready for an action-packed battle with new characters and a Wookiee bounty hunter in this volume of the thrilling Star Wars series. Collecting Star Wars 20-25.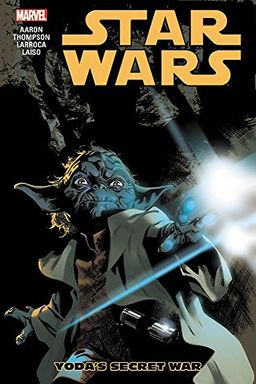 Get ready for an epic Star Wars adventure with Jedi Master Yoda! Captured and trapped on a world full of powerful and vicious children, he must become a student once again to overcome the challenge. Follow along with the journals of Ben Kenobi as the struggle of Yoda in the past has a ripple effect on Luke Skywalker in the present. Princess Leia also takes on a dangerous mission on a planet that wants no part in fighting the Empire, facing injury and a populace that just wants to keep their heads down. Don't miss out on this thrilling installment in the Star Wars series!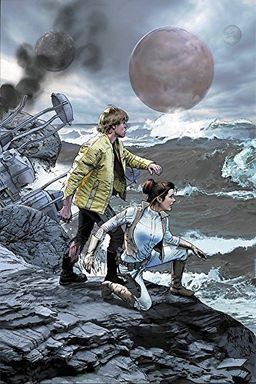 Explore the thrilling world of Star Wars in this epic volume. Immerse yourself in the storylines of STAR WARS #33-37 and Annual #3 as you encounter exciting adventures throughout the Star Wars galaxy. Join your favorite characters on an exhilarating journey that will leave you on the edge of your seat.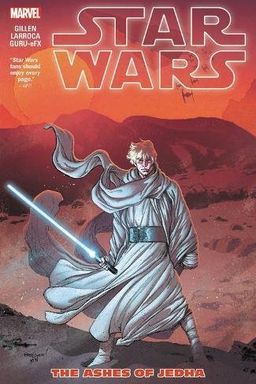 A band of rebels fight for a better tomorrow in a galaxy far, far away! After the Death Star destroyed Jedha, the rebels work hard to preserve the planet for its survivors while fighting off Queen Trios' forces. Meanwhile, Luke Skywalker is struggling between his allegiance to the Rebellion and his path as a Jedi. This all-new adventure, written by Kieron Gillen, echoes the events of Rogue One. Get ready to join the charge against the Empire in this thrilling tale!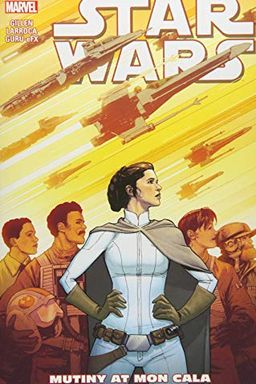 Join the Rebel Alliance as they strive to unite a diverse set of factions in order to bolster their forces. Leia, backed by Han and Luke, faces internal opposition in order to forge the alliances necessary to push back against the dark forces in this epic installment of the Star Wars series. Collecting issues 44-49, experience the drama and excitement of this incredible story.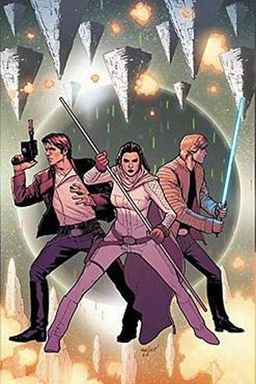 "Experience the ultimate showdown between good and evil in this thrilling space adventure. A secret rebel base and fleet are under attack by Darth Vader and the entire Imperial Fleet. As the rebels' plans crumble, Princess Leia must uncover the cause of the disaster before it's too late. Join Luke Skywalker and smuggler Sana Starros on a high-stakes podracing event, where the fate of the galaxy hangs in the balance. Will sacrifice be enough to save the rebellion, or will hope die? This collection of issues #50-55 and the annual #4 of a bestselling sci-fi series is a must-read for Star Wars fans."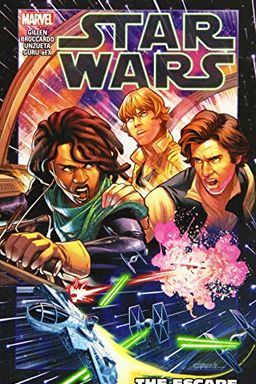 Witness the intense fight against the evil Galactic Empire in this epic volume of Star Wars. The scattered rebels are relentlessly pursued by Darth Vader and his treacherous servants, making hope feel like nothing but a distant memory. With danger lurking at every turn, Luke, Leia, Han and the rest of the Alliance must seek the help of both their trusted allies and fresh faces in order to save the Rebellion from certain doom. This is a must-read for Star Wars fans and sci-fi enthusiasts alike.
Star Wars, Vol. 12 by Marvel Comics
Star Wars, Vol. 13 by Phil Noto