Stargate Atlantis Series
Stargate Atlantis books in order
The story of Stargate Atlantis follows the events of Stargate SG-1's seventh season finale episode "Lost City", in which the cast of that series discovered an outpost created by the alien race known as the Ancients in Antarctica. In the pilot episode, Stargate Command sends an international team to investigate the outpost, where Dr. Daniel Jackson …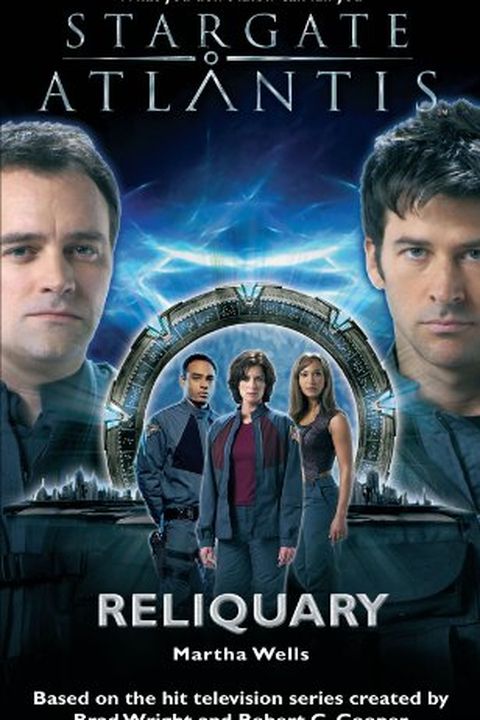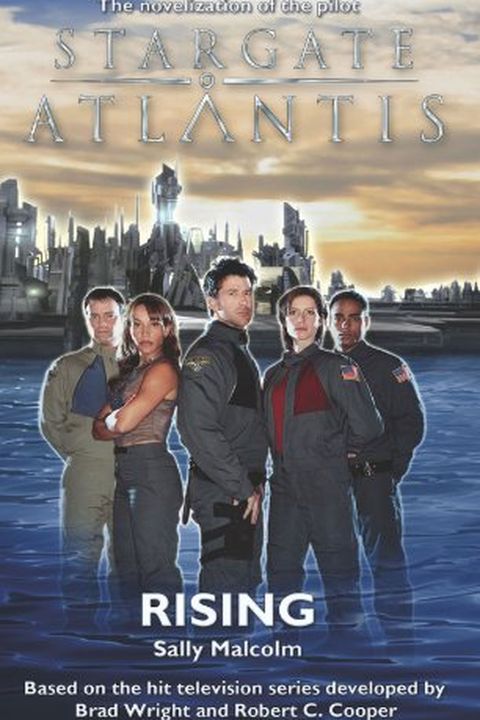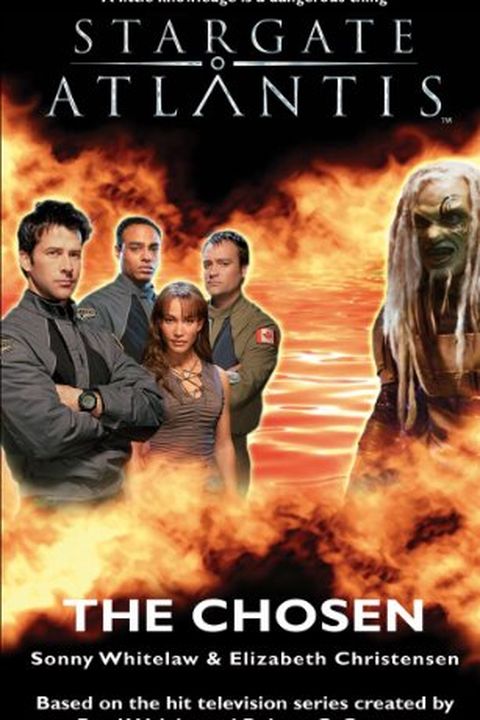 Discover the Lost City of Atlantis in this thrilling novel based on the pilot episode of Stargate Atlantis. Join a new team of explorers as they travel through the Stargate to a distant galaxy and find themselves in an abandoned Ancient city. But the city is in danger of flooding and they must figure out how to raise it to the surface before it's too late. With the added threat of a new enemy, the Wraith, this exciting spin-off of Stargate SG-1 is a must-read for fans of the TV show. Includes deleted scenes and exclusive photos.
Exploring the unused sections of the Ancient city of Atlantis leads Major John Sheppard and Dr. Rodney McKay to a mysterious Stargate address. Hoping to find a vast repository of Ancient knowledge, the team embarks on a mission to an uncharted world. But the ruined city they discover is full of whispered secrets and dark shadows, and their trust in each other quickly deteriorates. With the fate of Atlantis at stake, Major John Sheppard and Dr. Rodney McKay must risk everything in a deadly game of bluff with the enemy.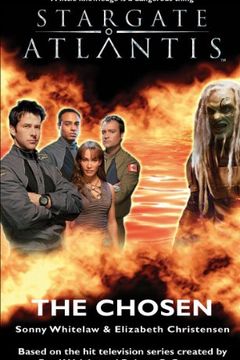 In "The Chosen," the Atlantis team discovers Ancient technology on a world defended by a cast-out Ancient who fell in love with a human. Her people are now vulnerable to Wraith attack, and tensions are high as only a few Chosen remain to operate the vital technology. When Major Sheppard and Rodney McKay are revealed as Chosen members, Daleran society plunges into chaos, and revolution looms. Sheppard must act when Teyla and Lieutenant Ford are taken hostage by the rebels. The battle to come will not be easy, but the people of Dalera are empowered by the sight of the Wraith falling to the oil fields. The Wraith continue their approach, and the first waves will soon be upon them.
A brutal society needs the team to harness Wraith technology....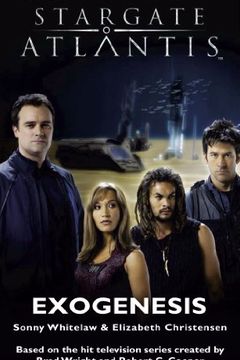 "Exogenesis" follows Colonel John Sheppard and his team as they search for a lost Ancient device that could save the city of Atlantis from destruction. But as they unravel the truth behind an intriguing human experiment, their own prejudices could lead to a fatal mistake that could cost thousands of lives, including their own. Can they find a way to save their world before it's too late? Join the thrilling adventure and discover the consequences of disturbing the rest of long-dead Ancients in this captivating sci-fi tale.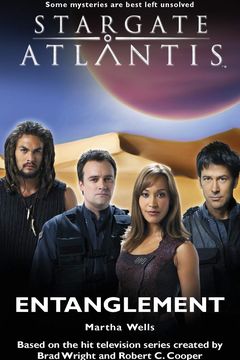 "Entanglement" follows a team on a mission to save the Pegasus galaxy from a dangerous Ancient technology. Colonel John Sheppard and his allies must navigate perilous ruins to stop the equipment from falling into the wrong hands. Can they disable the device before it's too late? With non-stop action and a terrifying threat, this gripping sci-fi novel will keep you on the edge of your seat.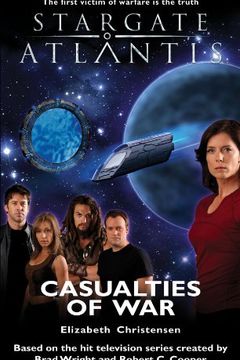 A lieutenant colonel's mission costs two of his team members, leading him to resign. Meanwhile, Elizabeth Weir negotiates peace with warring tribes holding rare Ancient ATA genes.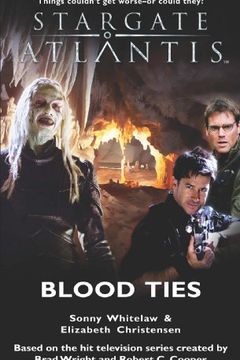 This thrilling book follows Dr. Elizabeth Weir, Colonel John Sheppard, and Dr. Rodney McKay as they uncover gruesome murders around the world, leading them back to the SGC and a shocking discovery. With the possibility of Wraith DNA in humans and an ancient cult preparing to unleash a deadly plot, Sheppard's survival depends on questioning everything believed about the creatures of the night. Will they be able to stop the impending doom before it's too late? Find out in this suspenseful read.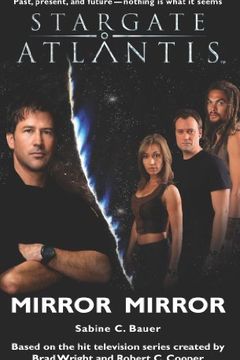 "Mirror, Mirror" is an exciting new novel for fans of the hit TV series, Stargate Atlantis. Join a group of soldiers and scientists as they investigate a mysterious new challenge in the Pegasus Galaxy. This page-turner is a must-read for any Sci-Fi enthusiast!
Nightfall takes readers on a thrilling adventure into the depths of the distant Pegasus galaxy alongside the scientists and soldiers of the Atlantis expedition. As they explore new frontiers and unlock old secrets, they must fight against deadly enemies to preserve humanity's outpost. But when the Nightfall arrives, they will face a challenge unlike any other.
Dead End by Chris Wraight
Hunt and Run by Aaron Rosenberg
Brimstone by David Niall Wilson
Allegiance by Melissa Scott
Inheritors by Melissa Scott
Third Path by Melissa Scott
Pride of the Genii by Melissa Scott