Stone Barrington Series
Stone Barrington books in order
Stone Barrington is an attorney in New York City.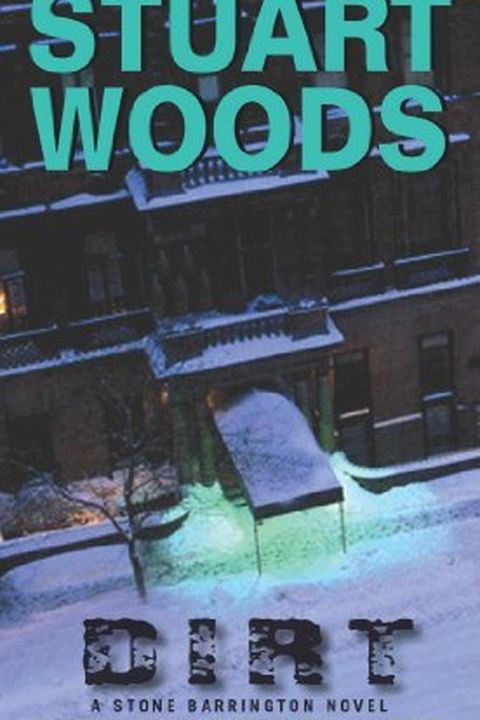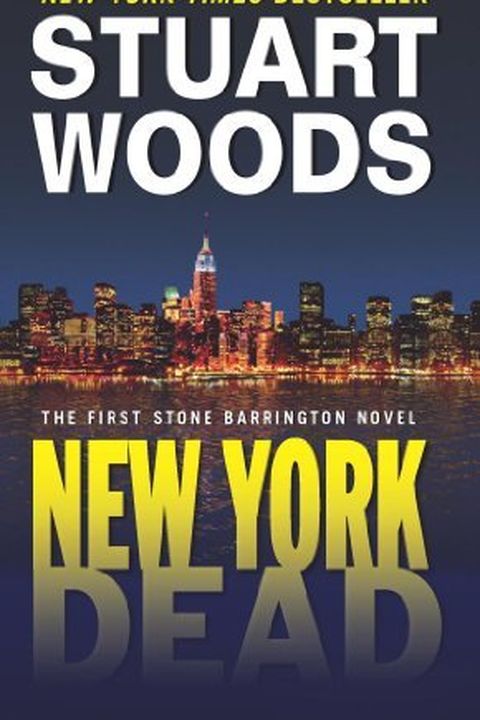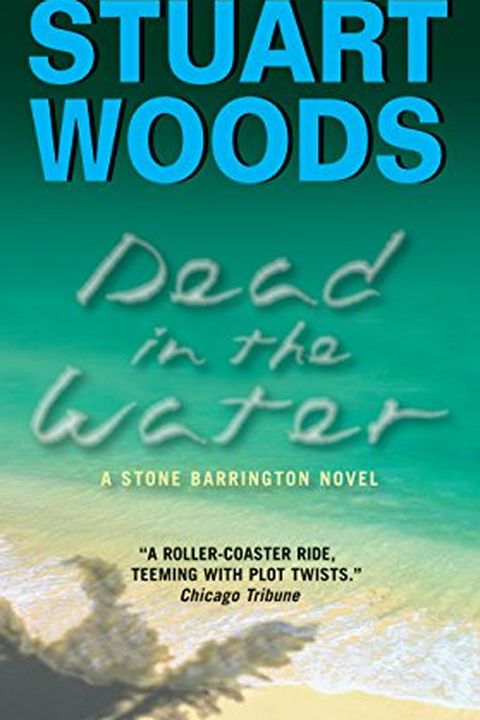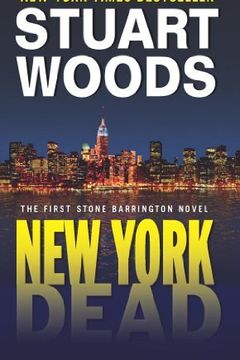 Book 1
#1
New York Dead
The First Stone Barrington Novel (A Stone Barrington Novel Book 1)
Everyone is always telling Stone Barrington that he's too smart to be a cop, but it's pure luck that places him on the streets in the dead of night, just in time to witness the horrifying incident that turns his life inside out.Suddenly he's on the front page of every New York newspaper, and his life is hopelessly entwined in the increasingly shock...
E-book Extra: -We Are Very Different People-: Stuart Woods on Stone Barrington.The tables have turned on ice-queen gossip columnist Amanda Dart: someone is faxing the scathing details of her sexual indiscretions to national opinion makers. Amanda turns to Stone Barrington -- ex-cop, fulltime lawyer, and sometime investigator -- for help....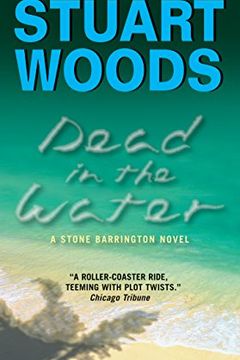 Stone Barrington only wants a winter getaway from the chill of New York in the beautiful, tropical Caribbean paradise of St. Mark's. But what the lawyer and ex-cop gets instead is the chance to defend Allison Manning. The beautiful young woman stands accused of killing her rich husband on board their luxurious yacht and then burying him at sea.Ston...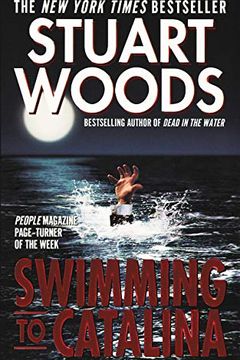 E-book Extra: "We Are Very Different People": Stuart Woods on Stone Barrington.Stone Barrington had thought he'd heard the last of Arrington Carter after she'd left him to marry Vance Calder, Hollywood's hottest star. Now Arrington has vanished, and her new fiance wants Stone to find her. When the assignment turns deadly, Stone begins to wonder: Do...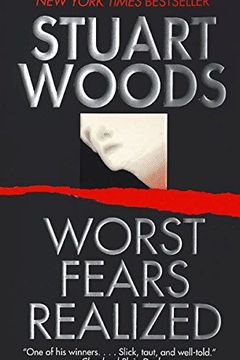 Not a man to dwell on the past, Stone Barrington has no choice but to rattle old skeletons when the people closest to him start dying, and he has little to go on but the suspicion that the killer might be someone he once knew. The trip down memory lane isn't all bad though, for it reunites Stone with his ex-partner, Dino Bacchetti, now head of dete...
Cop-turned-lawyer-and-investigator Stone Barrington ventures out to the west coast-and out on a limb-in this "stylish whodunit" (Detroit News) filled with romance and murder from the bestselling author of The Run and Worst Fears Realized.Stone's trip to Venice-with a fiery Mafia princess-is cut short by a frantic phone call from half a world away. ...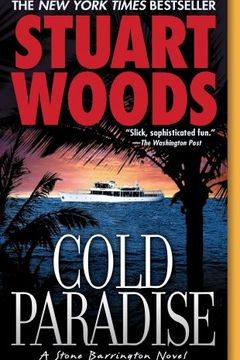 Palm Beach is the most glamorous scene-of-the-crime yet for cop-turned-investigator Stone Barrington, who becomes reacquainted with a case he thought was buried years ago and must settle romantic entanglements that haunt him still...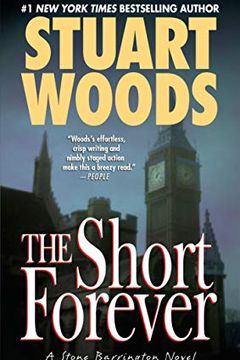 The unflappable Stone Barrington comes face to face with two men whose lives are wrapped in shadows and lies—and who both still feel the sting of betrayal they can never forget. Between a Rock and a Hard Place Hired by an odd client previously unknown to him, Stone arrives in London, on a mission he thinks he understands, but doesn't. Soon he finds...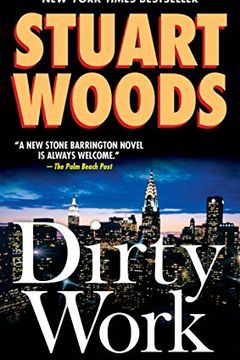 Hired to prove infidelity in an heiress's marriage, Stone Barrington goes undercover. But the work turns dirty-and catastrophic-when the errant husband is found dead and the other woman disappears without a trace. Now, Stone must clear his own good name and find a killer hiding among the glitterati of New York's high society. Enter Carpenter-the be...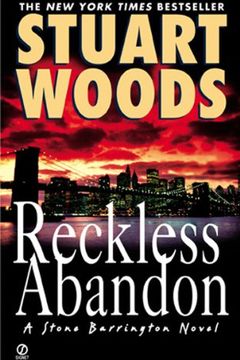 Cop-turned-lawyer Stone Barrington tracks a mobster hiding deep within the witness protection program in this new thriller in the New York Times bestselling series-with a little help from beautiful Florida police chief Holly Barker....
Dark Harbor by Stuart Woods
Fresh Disasters by Stuart Woods
Shoot Him If He Runs by Stuart Woods
Hot Mahogany by Stuart Woods
Loitering With Intent by Stuart Woods
Lucid Intervals by Stuart Woods
Strategic Moves by Stuart Woods
Bel-Air Dead by Stuart Woods
Son Of Stone by Stuart Woods
D.C. Dead by Stuart Woods
Unnatural Acts by Stuart Woods
Severe Clear by Stuart Woods
Collateral Damage by Stuart Woods
Unintended Consequences by Stuart Woods
Doing Hard Time by Stuart Woods
Standup Guy by Stuart Woods
Carnal Curiosity by Stuart Woods
Cut and Thrust by Stuart Woods
Paris Match by Stuart Woods
Insatiable Appetites by Stuart Woods
Hot Pursuit by Stuart Woods
Naked Greed by Stuart Woods
Foreign Affairs by Stuart Woods
Scandalous Behavior by Stuart Woods
Family Jewels by Stuart Woods
Dishonorable Intentions by Stuart Woods
Sex, Lies & Serious Money by Stuart Woods
Below the Belt by Stuart Woods
Fast and Loose by Stuart Woods
Indecent Exposure by Stuart Woods
Quick & Dirty by Stuart Woods
Shoot First by Stuart Woods
Turbulence by Stuart Woods
Desperate Measures by Stuart Woods
A Delicate Touch by Stuart Woods
Wild Card by Stuart Woods
Contraband by Stuart Woods
Choppy Water by Stuart Woods
Hush-Hush by Stuart Woods
Double Jeopardy by Stuart Woods
Class Act by Stuart Woods
Foul Play by Stuart Woods
A Safe House by Stuart Woods
Black Dog by Stuart Woods
Distant Thunder by Stuart Woods
Untitled Stone Barrington #64 by Stuart Woods