Stone Barrington Series
Stone Barrington books in order
Stone Barrington is an attorney in New York City.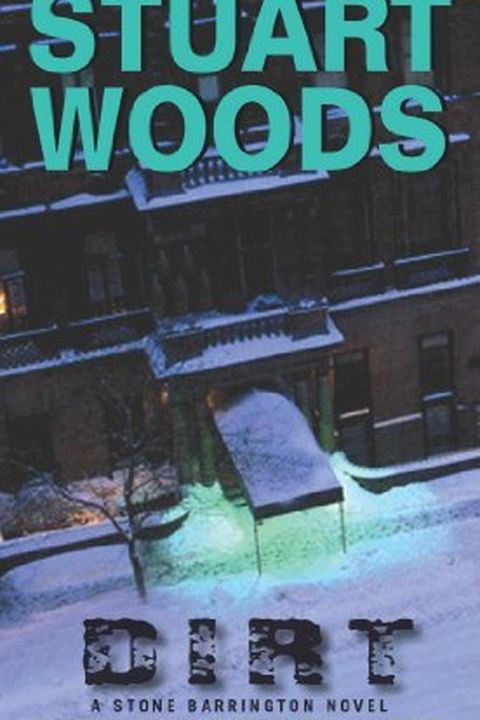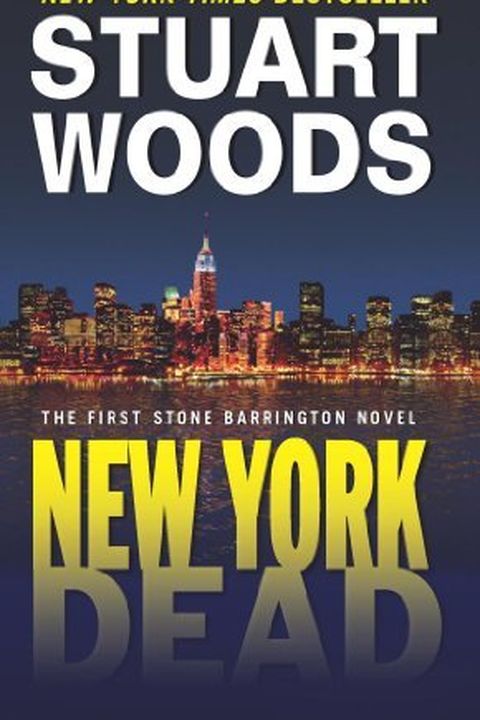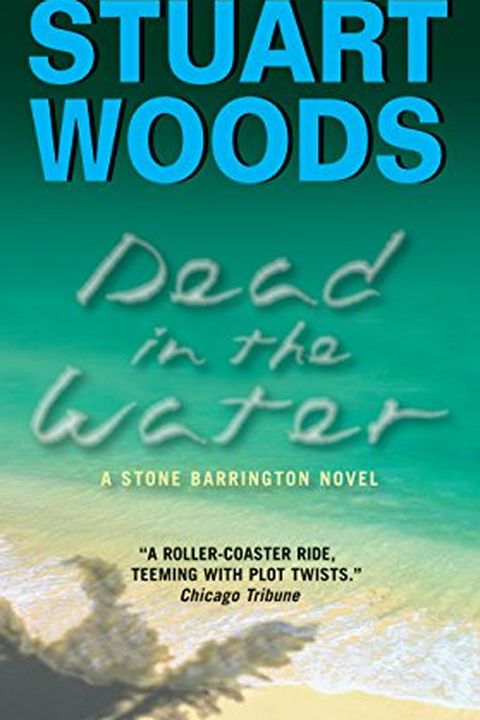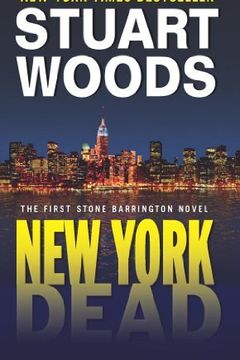 Book 1
#1
New York Dead
The First Stone Barrington Novel (A Stone Barrington Novel Book 1)
A thrilling crime novel plunges readers into the dark heart of New York City's underbelly. A lucky break puts lawyer-turned-cop Stone Barrington on the trail of a beautiful and famous TV anchorwoman whose life becomes entwined with a web of unspeakable crimes, depravity, and dangerous friends. The fast-paced action never lets up in this page-turner that will leave readers breathless until the final twist.
A scandalous gossip columnist seeks the help of Stone Barrington, an ex-cop turned lawyer and investigator, when her dirty secrets are exposed to the nation. This e-book includes an extra interview with the author about his popular character, Stone Barrington.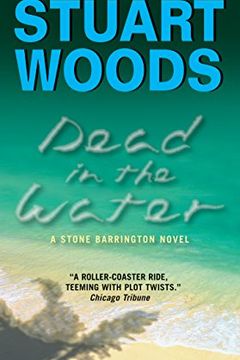 In Dead In The Water, Stone Barrington finds himself defending Allison Manning, accused of killing her husband on their yacht. Despite not knowing the island's laws, Stone fights to clear Allison's name through a brilliant investigation and a media campaign. But just when victory seems imminent, a sudden change of events puts everything at risk.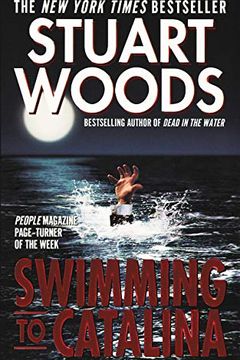 A gripping mystery novel featuring Stone Barrington, a man tasked with finding a missing woman who happens to be the fiancée of Hollywood's biggest star. As Stone delves deeper into the case, he begins to question the motives of those around him, including the one person he thought he'd never have to deal with again. A must-read for fans of suspense and mystery.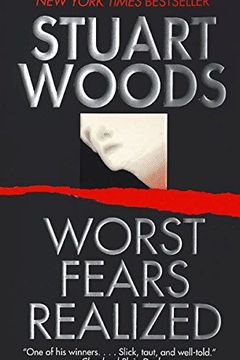 "Murder, Mystery and Memories Collide in this Thrilling Crime Novel. When Stone Barrington's loved ones start dying, he must confront his past to uncover the killer. With little to go on but a suspicion that the murderer is someone from his past, Stone is reunited with his ex-partner and former love. But as he navigates through old faces and new dangers, Stone must hurry to catch the killer before his worst fears become a reality."
In this mystery book, ex-cop turned lawyer and investigator Stone Barrington travels to the West Coast to solve a celebrity murder that has Los Angeles in an uproar. Filled with romance and twists, this "stylish whodunit" (Detroit News) from a bestselling author will keep you on the edge of your seat.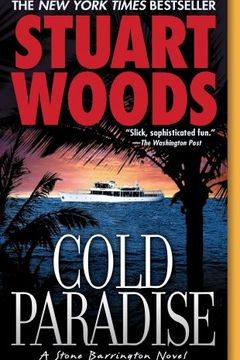 A thrilling crime novel set in the luxurious world of Palm Beach. Follow Stone Barrington, a former cop turned investigator, as he dives back into a case he thought was already solved. Along the way, Stone must also confront past romantic relationships that still linger. Don't miss out on the drama and mystery of Cold Paradise.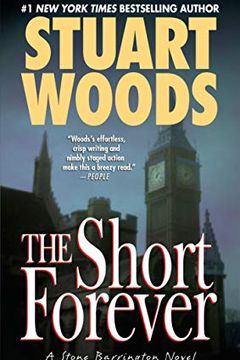 In The Short Forever, Stone Barrington faces two mysterious men with shadowy pasts and a deep-seated sense of betrayal. As he navigates a complex mission in London, Stone becomes entangled in multiple murders and the romantic advances of former flames. With intelligence agencies from three countries involved, Stone is in for a wild ride that he can only hope ends smoothly.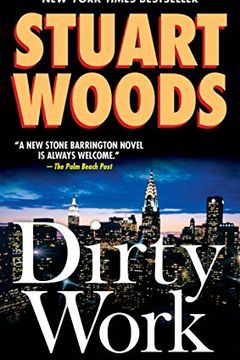 This thrilling novel follows lawyer Stone Barrington as he goes undercover to uncover infidelity, only to end up in the middle of a murder investigation. To clear his own name and find the killer, he teams up with a beautiful British intelligence agent and faces his most challenging case yet among New York's elite society.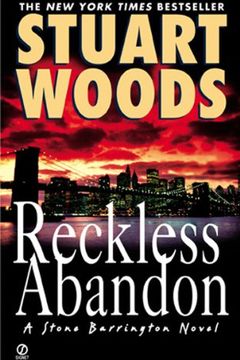 A gripping thriller that follows the story of Stone Barrington, a cop-turned-lawyer as he sets out to track a dangerous mobster hidden in witness protection. Stone's only hope is help from a beautiful Florida police chief, Holly Barker. Full of suspense and excitement, this New York Times bestselling series is not to be missed.
Dark Harbor by Stuart Woods
Fresh Disasters by Stuart Woods
Shoot Him If He Runs by Stuart Woods
Hot Mahogany by Stuart Woods
Loitering With Intent by Stuart Woods
Lucid Intervals by Stuart Woods
Strategic Moves by Stuart Woods
Bel-Air Dead by Stuart Woods
Son Of Stone by Stuart Woods
D.C. Dead by Stuart Woods
Unnatural Acts by Stuart Woods
Severe Clear by Stuart Woods
Collateral Damage by Stuart Woods
Unintended Consequences by Stuart Woods
Doing Hard Time by Stuart Woods
Standup Guy by Stuart Woods
Carnal Curiosity by Stuart Woods
Cut and Thrust by Stuart Woods
Paris Match by Stuart Woods
Insatiable Appetites by Stuart Woods
Hot Pursuit by Stuart Woods
Naked Greed by Stuart Woods
Foreign Affairs by Stuart Woods
Scandalous Behavior by Stuart Woods
Family Jewels by Stuart Woods
Dishonorable Intentions by Stuart Woods
Sex, Lies & Serious Money by Stuart Woods
Below the Belt by Stuart Woods
Fast and Loose by Stuart Woods
Indecent Exposure by Stuart Woods
Quick & Dirty by Stuart Woods
Shoot First by Stuart Woods
Turbulence by Stuart Woods
Desperate Measures by Stuart Woods
A Delicate Touch by Stuart Woods
Wild Card by Stuart Woods
Contraband by Stuart Woods
Choppy Water by Stuart Woods
Hush-Hush by Stuart Woods
Double Jeopardy by Stuart Woods
Class Act by Stuart Woods
Foul Play by Stuart Woods
A Safe House by Stuart Woods
Black Dog by Stuart Woods
Distant Thunder by Stuart Woods
Untitled Stone Barrington #64 by Stuart Woods